If you've been following the auto world's electric evolution and you're a fan of rugged off-road vehicles, then you're in for a treat. MILITEM has officially unveiled its first electric Plug-in Hybrid model, the FERŌX-E. Let's delve into what this luxury model brings to the table.
An Electrified Powerhouse
Built on the foundations of the Wrangler 4xe, the FERŌX-E is a technical marvel. The combination of a 2-litre petrol turbo engine and two electric generators churns out an impressive 380bhp and 637 Nm of torque. If speed is your thing, the FERŌX-E shoots from 0-62 mph in a cool 6.4 seconds.
The car's 8-speed Torque Flite automatic transmission and all-wheel traction ensure a smooth and powerful drive. What's more, a high-voltage battery pack gives you an all-electric range of approximately 31 miles, perfect for town drives where speed is usually restricted.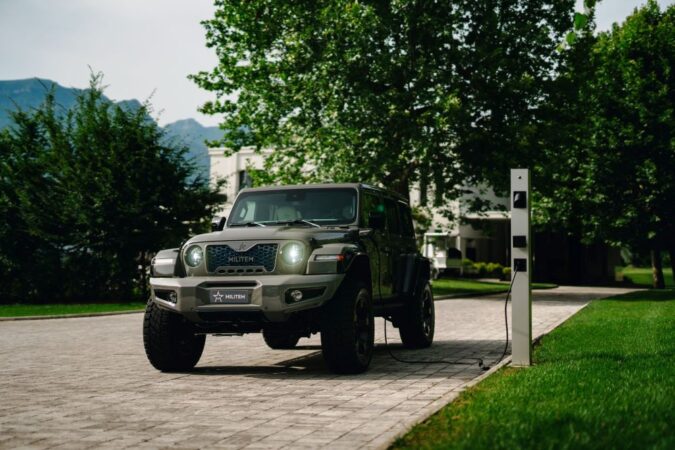 Sustainability and Efficiency
Don't worry, the FERŌX-E's power doesn't compromise its green credentials. It promises a very reasonable consumption of approximately 80 miles per gallon in hybrid mode. And the charging? Just under 3 hours for a full battery charge which can also be programmed according to your convenience.
And don't miss out on the Max Regen function which charges the battery when you decelerate, giving you even more electric range.
Rugged, Yet Refined
The FERŌX-E, like its counterparts, is an off-road champion. You'll be able to overcome challenging terrains with ease, thanks to the adjustable MILITEM Performance Shocks and efficient steering dampers. You have the luxury of personalising your ride with optional upgrades like the 2" MILITEM Lift-Kit, 20" wheel rims and a host of other features.
The FERŌX-E is not just about the rugged exterior, the interior is all about luxury. From a Uconnect™ NAV system and 8.4" touchscreen to a host of ADAS safety features, it's packed with tech. Customisation options are available with a vast range of leather, materials and technical fibres for that personal touch.
Unique Aesthetic Appeal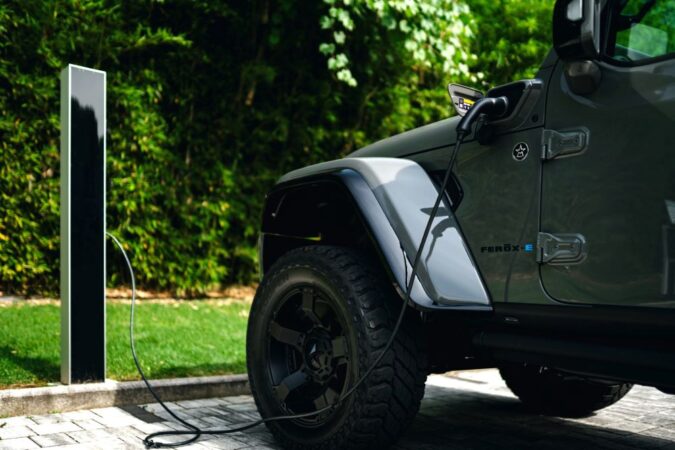 The FERŌX-E maintains the brand's trademark 'wide body' stance, but with unique features that distinguish it from the rest. The electric models sport a matte finish grille with black mesh on a blue background. Bodywork detailing like the model logo also carries this distinct colour scheme.
Price and Availability
The MILITEM FERŌX-E Plug-in Hybrid is currently on the market, starting from around £78,500 (exclusive of taxes), a considerable investment that brings with it significant benefits, including potential road tax reductions. And to give you peace of mind, each model is covered by a 36-month or 62,000-mile European warranty.
So, if you're looking for a car that combines luxury, ruggedness, and electric efficiency, the MILITEM FERŌX-E might just be the vehicle you've been waiting for!