For me it is super rare that I ever get the opportunity to drive historic cars that I deem to be iconic. But I stumbled on the opportunity to drive the Mitsubishi Evo VI Tommi Makinen Edition at a drive event last month.
At SMMT Test Day 2016 looking around the cars available to drive I noticed the Tommi Makinen Edition Evo VI and thought to myself 'I need to get behind the wheel of that'. The car was out on track for most of the day and I had to keep coming back to the Mitsubishi stand to try and get my space in the car. However, during the afternoon my luck was in, as I noticed the car back and wandered over to grab my slot.
Mitsubishi Evo VI Tommi Makinen Edition
Mitsubishi teamed me up with a professional driver to talk to me about the car and most importantly keep the car safe. The car I was testing only had just over 3,000 miles on the clock and was part of the Mitsubishi heritage fleet. It was safe to say the car was pretty rare and in great condition.
What's Different About This car?
The car is kitted out quite uniquely compared to the standard car. You will notice the Enkei alloys, Recaro seats with 'T. Makinen Edition' stitched into them and a front bumper with a bigger intake. The engine performance wasn't bad at 276 bhp and 275 lb-ft of torque. This would put the Evo VI from 0-60 mph in 4.5 sec.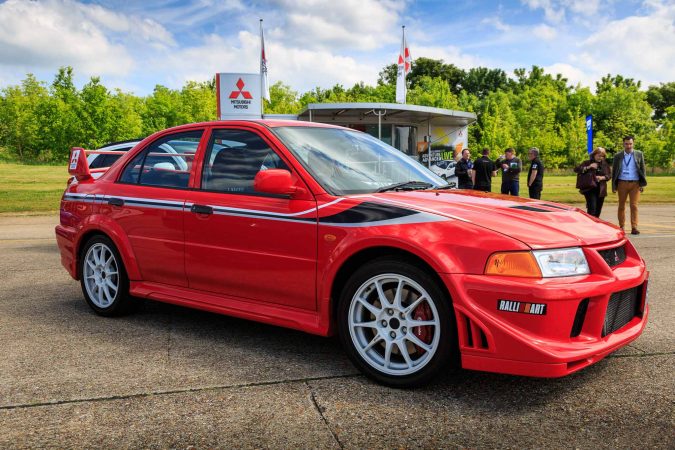 Driving the Evo VI
So I got my moment behind the wheel and I was as excited as a 6'4 child could be. I was driving a rally driver-themed, rally car for the road. I was only allowed to drive the car around the high-speed bowl at the Millbrook Proving Ground where we were testing. This meant that I could test the straight line performance a lot more than the handling. I had high hopes for the Evo and of course it didn't disappoint in a straight line, the power went down to all 4 corners really well, all the way up to 100 mph the car pulled strongly. Whilst doing so you could of course enjoy that classic Evo engine sound from that huge rear exhaust.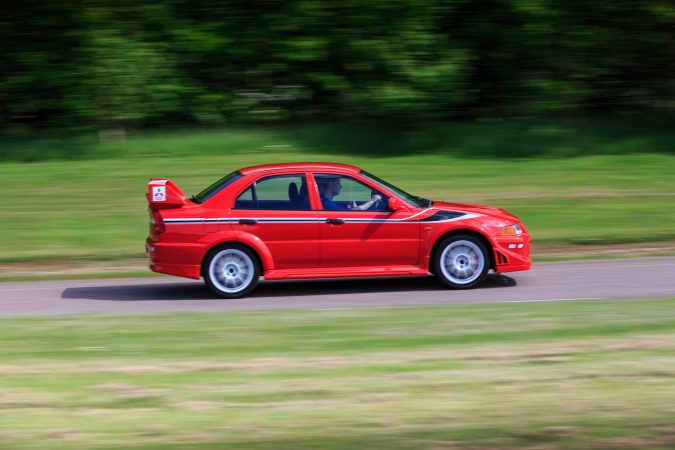 Hero Car
Everyone has heard that you should never meet your heros as you will always be disappointed. I can certainly say I wasn't disappointed, this was the oldest Evo I have driven and the first special edition one that I have got my hands on. Being able to drive the car gave me a greater understanding to the path that Evo has come from and a chance to enjoy the heritage of the brand. What a machine.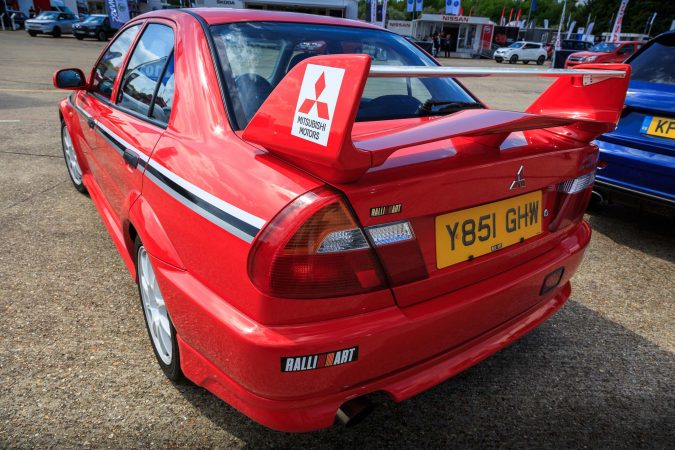 Mitsubishi Evo VI Tommi Makinen Edition Gallery