I got to spend some time testing out the Mitsubishi Outlander GX3h and I really enjoyed a lot about this car. But here are some of the main things that caught my attention.
Mitsubishi Outlander GX3h – It Looks Good!
On paper, this brown colour shouldn't look any good. However, after heading out into to the country with the Outlander, I actually think it looks pretty decent. And once you look past the fairly camouflaged brown paint work, the Outlander is a pretty sharp looking car. With a new model on the way, I am interested to see where improvements can be made design-wise. I think it's not too outlandish and crazy, but still not too plain to be overlooked. What a good balance.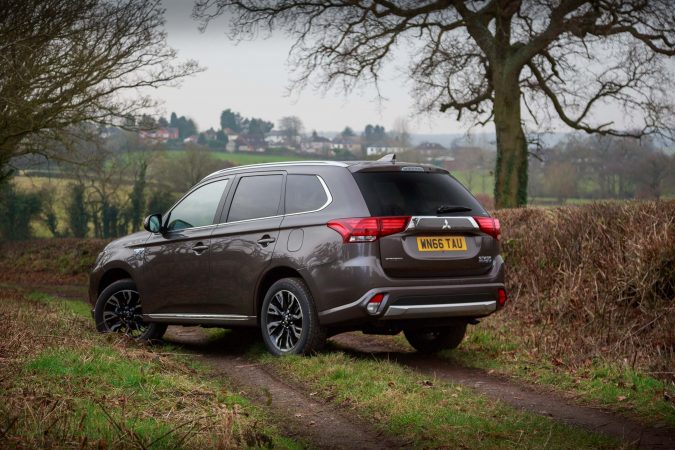 A Genuine And Solid Interior
The Mitsubishi Outlander GX3h+'s interior will never compete with the likes of Range Rover or Mercedes. But we never expected it to. The interior is really well put together, considering that it is made at a certain price point. The main joys of the interior are found in the practicalities. All the buttons, knobs and dials are all in the exact place you'd expect to find them and everything is simple to operate and intuitive by design. If only all cars were this simple to operate.
Other benefits to the interior are simply just how hard wearing I can see this car being over long periods of time. I think there is a very good choice of sturdy materials here. Impressive as the interior is on the eyes and to touch, it serves a greater purpose. Whether the car gets used for harsh commercial use or by a family with kids climbing over the seats in dirty trainers, this interior is built to last. It's a good balance once again.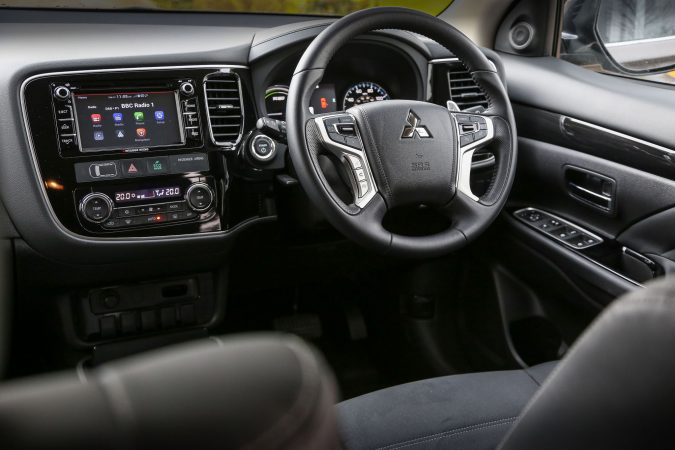 Off-Road Ready
As a hybrid, this car uses a very intelligent electric and petrol hybrid drivetrain. But this doesn't mean that Mitsubishi have forgotten about the four-wheel drive. As seen in the pictures, you are still able to take the car off-road. The car doesn't have adjustable ride height but does have enough ground clearance for most off-road needs. When you find yourself in a low traction situation, you have the ability to lock the Outlander in four-wheel drive using the twin motors. This is simply operated by a touch of the button inside the car and is instantaneous. Meaning you can still take your Outlander pretty much anywhere you need to, even in EV mode.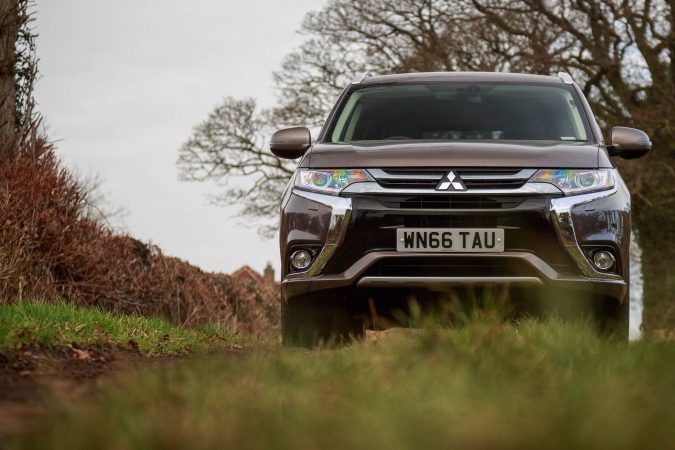 Regenerative Breaking
Learning to drive plug-in hybrid electric vehicles can take some drivers time to adjust to the regenerated braking sensation. To explain, regenerative braking means when you come off the accelerator the car will automatically start to brake slightly. This puts energy back into the batteries. Hence, you can drive the car just on the accelerator pedal in some cases. However, some people don't like the feeling of regenerated braking. To combat that driving sensation, Mitsubishi have included the ability to use the paddles to adjust the intensity of the brake region on five different modes. I think this is a great way to introduce drivers to PHEV cars.
Summary
Overall, the Outlander is a very solid car. And the plug-in hybrid aspect is a really great approach to this current market with an interest in low emissions and alternative energy sources for transportation.