Dashcams back in the day used to be fairly simple devices. You'd stick it onto your windscreen, hit the record button, and grab some footage off of it when (god forbid) something bad happens. Yet, plenty of dashcams nowadays – like the MiVue 798 Pro – come with a host of features that brings a lot more functionality than just capturing video. If anything, recordings are among their most basic features.
These days, dashcams can bring up-to-date alerts and keeps you on top of all that's going on around you. They could track your driving and gather far more telemetry and data compared to dashcams of yesteryear. You'd be hard-pressed to find a bad dashcam in recent years. But as we'll note in the case of the MiVue 798 Pro dashcam, some can be significantly better than others. So, how does it fare?
Well, it has a great sensor and camera setup that can handily capture high-quality recordings. Yet, it's just one of the many things that it can do, such as gathering in-depth telemetry data. Or, keeping you up to date about speed cameras, while also providing active driving aids and safety alerts. While that goes on in the background, the 798 Pro also makes managing all that data and video pretty easy.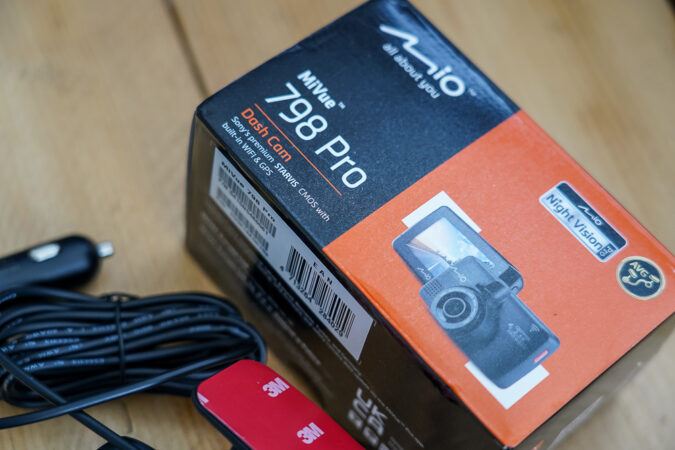 High-Quality Footage, Day Or Night
To begin, let's discuss the core of what makes a good dashcam – its video quality. Most dashcams are limited to capturing 1080p video. That should be sufficient, but any extra pixels that it can offer could be valuable. For example, sharper images can discern more clearly the faces of people, number plates of passing cars, and other minute details. This is where MiVue's 798 Pro makes its money's worth.
Inside, you'll find a state-of-the-art (among dashcams, anyway) Sony STARVIS CMOS image sensor. It shows that a good piece of camera kit can make a huge difference, as the MiVue 798 Pro can capture videos at a crisp 2.8K. Or, up to 1600p at 25fps. Notch it down further, it could capture 1440p footage at a faster 30fps. Alternatively, there's an even lower 1080p mode, that records at a speedy 60fps.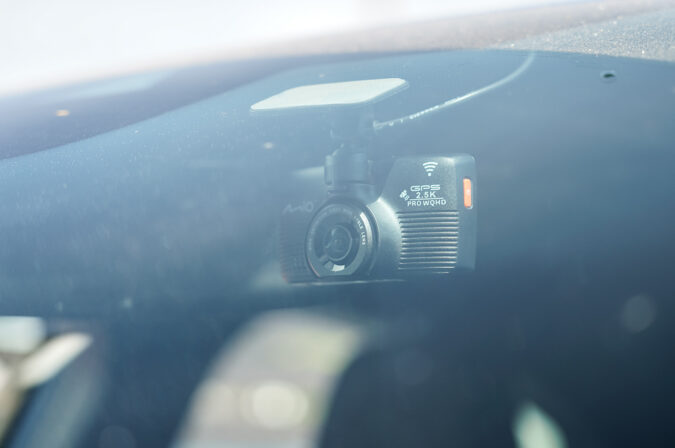 The higher refresh rates afford you significantly more detail of objects moving at higher speeds, like a shot of a passing vehicle. Otherwise, and if you need to, the top-end 1600p ensures that you'll be able to easily record every little bit of detail. Moreover, a large F1.8 aperture and wide 145-degree viewing angle mean that you can capture more of what's around you, at a sharper and greater quality.
Regardless of which refresh rate or resolution you set it to, there's at least one similarity; its ability to attain crisper and more detailed videos, even at night. Therefore, you needn't have to worry about its video capture once the sun's down. A clear and rich recording will be vital, despite the fact that some dashcams still falter in this regard. So, it's good to know that the MiVue 798 Pro won't let you down.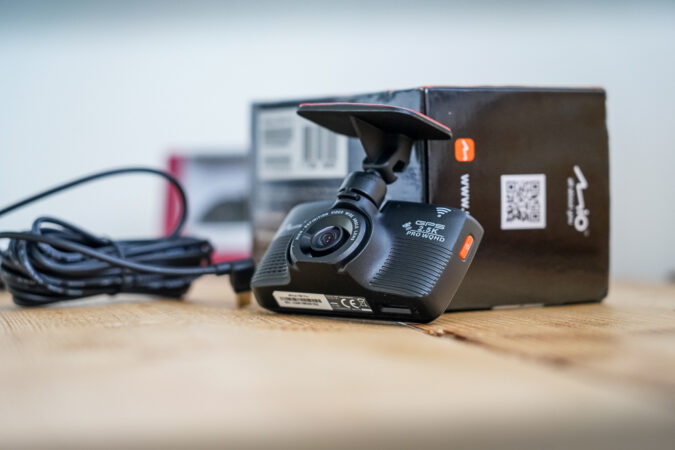 Keeping You Alerted And Aware On The Road
As we mentioned earlier, video recordings are the simplest thing that a modern dashcam can do. This then takes us to how the MiVue 798 Pro could also improve your situational awareness. Among those challenges that we Brits have to contend with on the road are average speed cameras. They'll always be a hassle to keep track of, yet we're left to bear with a ticket if we're just 1mph over the limit.
With that in mind, MiVue's 798 Pro leverages its built-in GPS and telemetry sensors to keep you up to date while you're passing through an average speed camera section. You can have it set to count the remaining time you have between average speed cameras. Meanwhile, it can also track your average speed, notes the speed limit, and how much further until your out of the average speed camera area.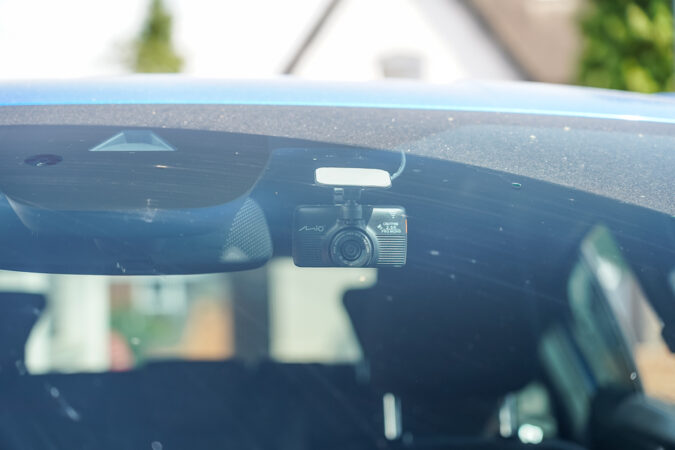 Besides that, it could also alert you about regular old speed cameras, too. The MiVue 798 Pro uses its GPS to mark your location. Thus, warning you if there's a speed camera up ahead. Although, this may or may not work at its best, depending on where you live. In addition, whether you have the firmware (which can update itself over the air, mind) updated to reflect the current speed camera locations.
Another neat feature are the active safety alerts that it can prompt you while you're on the move. In the case of the MiVue 798 Pro, it comes with stop-and-go notifications, lane departure warning, and forward collision alerts. It could even remind you when the headlights are turned on when you nned them. Not to mention, checking in to make sure that you're not fatigued behind the wheel.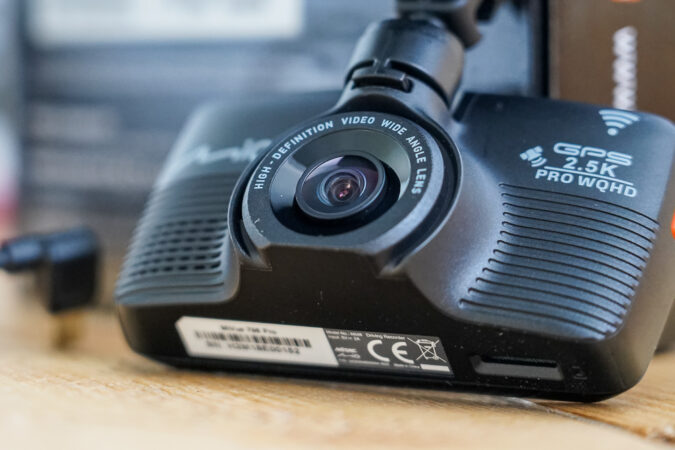 Making Your Life Just A Bit Easier
While the MiVue 798 Pro excels while you're driving, it also works brilliantly when you're parked. It's got a parking mode that uses its embedded motion sensors. When you're parked, it would otherwise turn itself off to save energy. But, it could boot up and activate in a pinch to capture what's going on around you as your car is parked. For instance, if someone bumps into your car in a parking lot.
There are other neat nice-to-haves, as well. For example, the MiVue 798 Pro has integrated Wi-Fi. This makes downloading videos off of the dashcam and onto your phone much faster and easier. As such, you don't need to fiddle about with an SD card transfer or have to wait for ages as videos slowly trickle onto your device. Speaking of, there are the apps, which complement the dashcam well.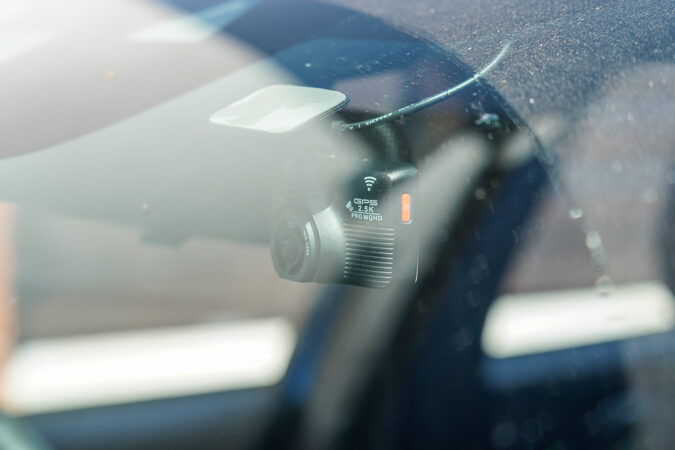 You can download the MiVue Pro app onto your phone for on-the-go file management and real-time playback, among others. But, for a more in-depth file or video management, you can install the MiVue Manager app onto your computer. These could provide high-quality playback, as well as a wealth of data. The latter includes overlaying GPS over Google Maps or synchronising your car's G-forces.
Going back to the dashcam itself, the MiVue 798 Pro is easy to install, and it's reasonably low profile to not become a distraction. Yet, the 2.7-inch screen should be large enough if you want to navigate the UI and view the video recording from there. The MiVue 798 Pro does have a rather reasonable price of £199.99. But, it offers a substantial amount of functionality for what you're paying.