There are many cars in life that could do with a bit more luxury, but the Bentley Bentayga certainly isn't one of them. In fact, it's more plush than most people's houses – and just as pricey. But for those who are able to part with extremely large sums of cash, there is a new model of the car coming to the market: the Mulliner Bentley Bentayga.
Bentayga by Mulliner
Produced in very limited numbers and available shortly, the new Bentley Bentayga has been given the Mulliner touch. It offers bespoke features such as unique 22″ alloys wheels, a new cabin veneer and most essentially, a Mulliner bottle cooler. An optional duo-one paint finish is also available, which is a first for the Bentayga model.
More importantly though, it will be powered by the gargantuan 6.0 litre W12 engine producing 600hp and 900Nm of torque. 0-60 comes in an alarming 4.0 seconds and the top speed is, believe it or not, 187mph. With all the added luxury, not only is it the fastest SUV in the world, but it could also be the fastest stately home in the world too.
Rich Interior, Rich Sounds
Step inside the vast cabin of the new Mulliner Bentley Bentayga and you will be presented with front and rear seats which feature two different hide colours. This is exclusive to the Mulliner spec. Also exclusive is a new Ombré Walnut wood veneer, which adorns the doors to add a high level of luxury and craftsmanship. You get the impression that this is likely to be driven by a rich old codger, but the sound system may change your view on that.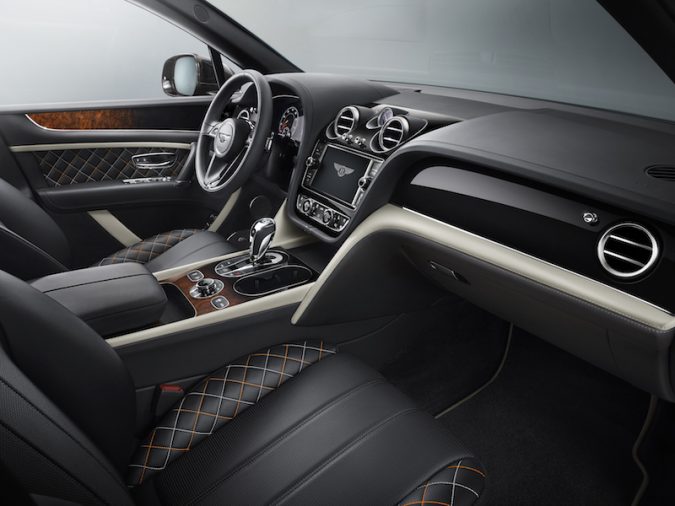 That's because it's a 2o speaker system which is by a powered 1,950-watt, 21 channel amplifier. So all of sudden, it's able to go from a stately home to a mobile house party. Not that I imagine the stereo will be tested to it's true limits, but I suppose if one ends up in the hands of a rapper it could happen!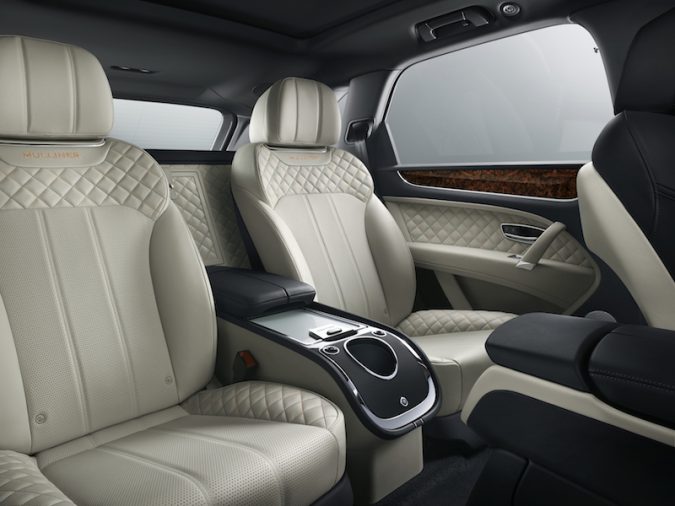 A special one-off version of the Mulliner Bentley Bentayga will go on show at the Geneva Motor Show and the car itself will go on sale for a select few in the next coming weeks.