Earlier this month, James Harley wrote about the luxurious new Rolls-Royce Phantom; a car which is set to be one of the quietest cars in the world. It's also going to be one of the most expensive, but when you consider the time and craftsmanship that goes in to each model you'll understand. Realistically though, the chances are that the majority of us will never get the chance to ride in one, let alone own one.
For Your Eyes Only
You can however, get the chance to see the new model in the flesh, as H.R. Owen has been handed one to place in Rolls-Royce Motor Cars London. This placement marks the global debut within a showroom, plus it's currently the only place where the new Phantom can be seen in the flesh. The latest Phantom (the eighth since the model's birth in the 1920s) has been billed as the "greatest luxury item in the world".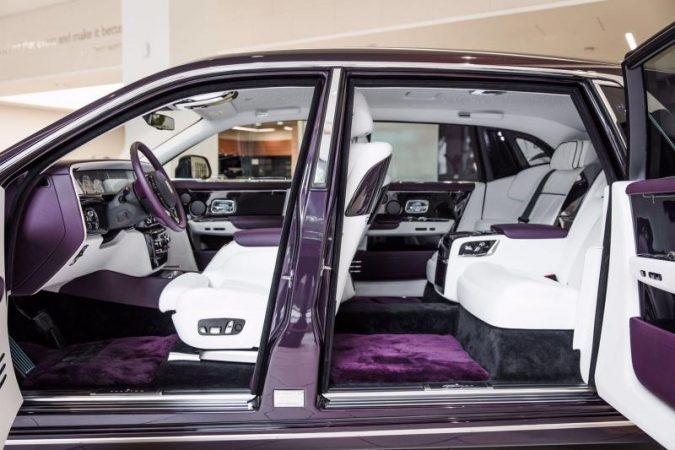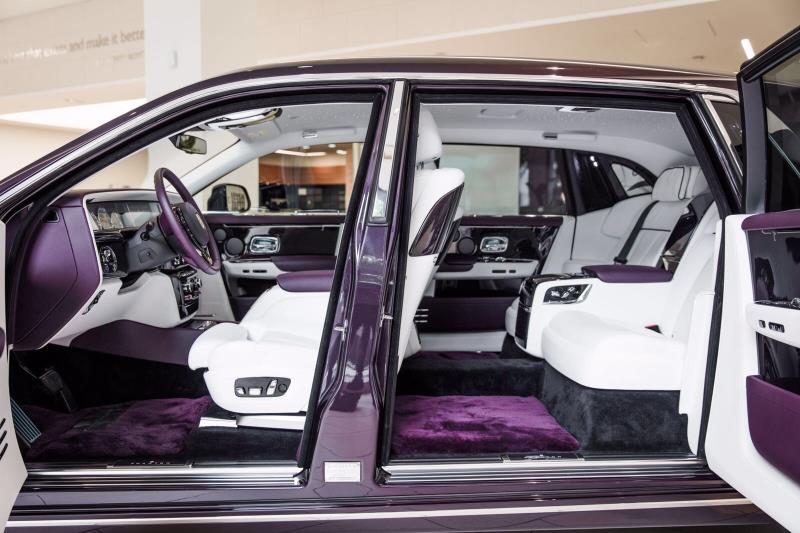 It will also be on of the quietest, despite having a impressive 6.75 litre twin-turbo V12 under the meticulously crafted bonnet. This sleeping giant is good for 563bhp, but let's face it, the Phantom is not all about 0-62 times. It is of course about luxury and comfort. You can see the rich, bold, purple carpet, that would put some stately homes to shame with its voluptuous effect. Mind you, the purple touches won't be for the faint of heart.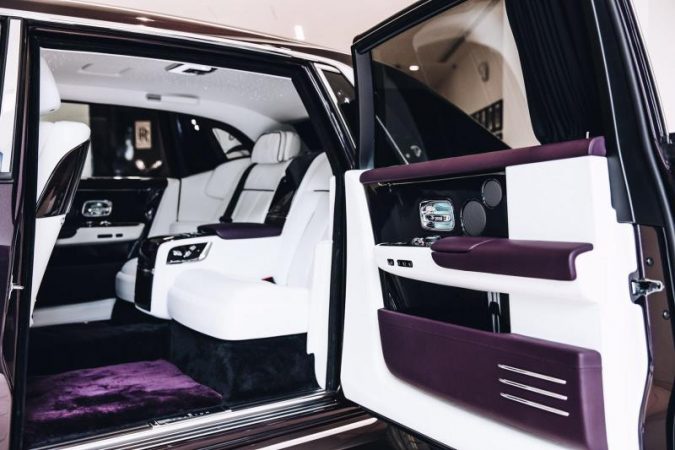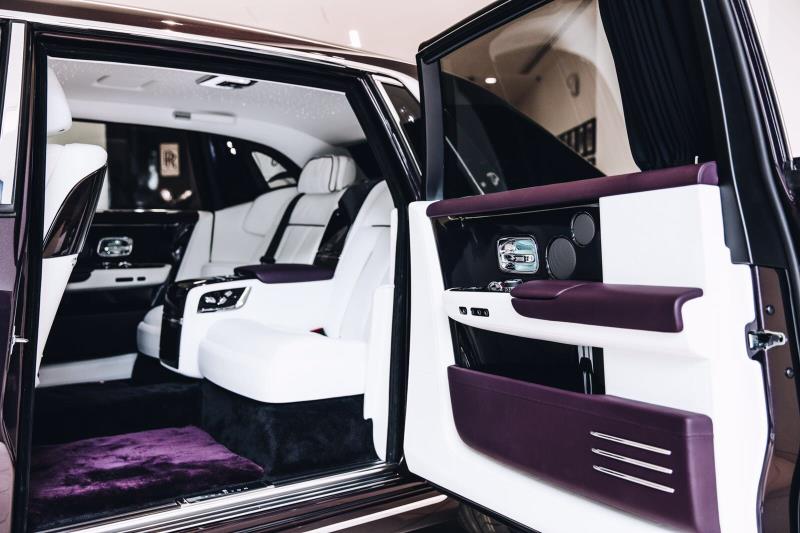 Claus Andersen, Rolls-Royce Brand Director, said: "It's a true honour to be the first showroom in the world to welcome the new Phantom, which was given the red-carpet treatment it duly deserved during its time with us. We celebrated our most successful year to date in 2016, and with the launch of this stunning model, it looks set to be a very interesting 2018, too. Phantom is the very pinnacle of luxury and being able to show off its wonderful bespoke features was fantastic. We're incredibly excited for next year's launch and to have the car back in."
What are your thoughts on the new Phantom: hit or miss? Download your Rolls Royce wallpaper here.