All About the Hyper Tourer
Nissan has pulled the covers off its latest creation, the Hyper Tourer, which is set to make its grand entrance at the Japan Mobility Show on October 25th. This isn't just any electric minivan; the Hyper Tourer promises an experience that strengthens the bond between passengers as they journey together.
Tailored for those who have a taste for luxury and cherish good company, this vehicle is perfect for both leisurely road trips and professional outings.
Combining Tradition and Technology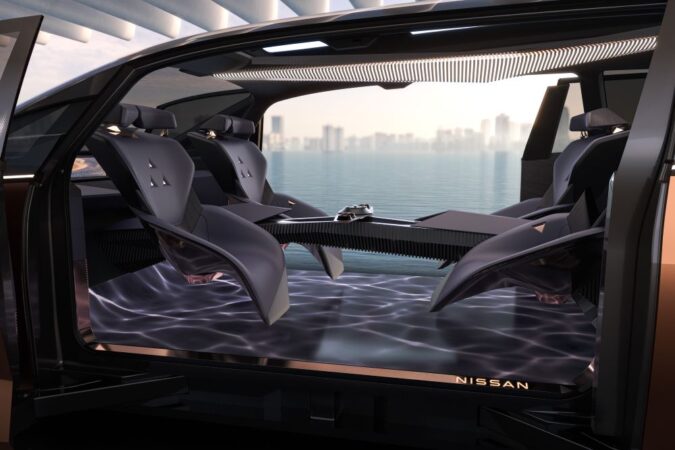 What sets the Nissan Hyper Tourer apart is its seamless blend of omotenashi, which translates to the heart of Japanese hospitality, and cutting-edge technologies.
This includes autonomous driving, meaning you can chat away with your mates without keeping an eye on the road. And if you're keen on multitasking, its V2X (Vehicle-to-Everything) functionality and beefy battery allow you to supply power to your home or workplace, even as you travel.
The design oozes elegance. Its exterior showcases sleek body panels intertwined with sharp character lines, reminiscent of classic Japanese beauty. Moreover, the aerodynamic side panels and the stunning white waistline that doubles as a headlight promise not just a visual treat, but also a whisper-smooth ride.
An Interior that Marries Digital and Nature
Step inside, and it's a whole new world. The spacious feel is a nod to the Nissan EV Technology Vision, a marvel that crams in compact components and high-density batteries. This techy combo gifts the vehicle with a super-low centre of gravity, ensuring that acceleration and deceleration are as smooth as butter.
A highlight is an overhead console flaunting traditional Japanese patterns of kumiko and koushi. And if you're into some Zen vibes, the floor's LED panel paints a serene picture of a riverbed beneath a clear sky. It's a tranquil space, an amalgamation of the digital age and Mother Nature.
A Road Trip Reimagined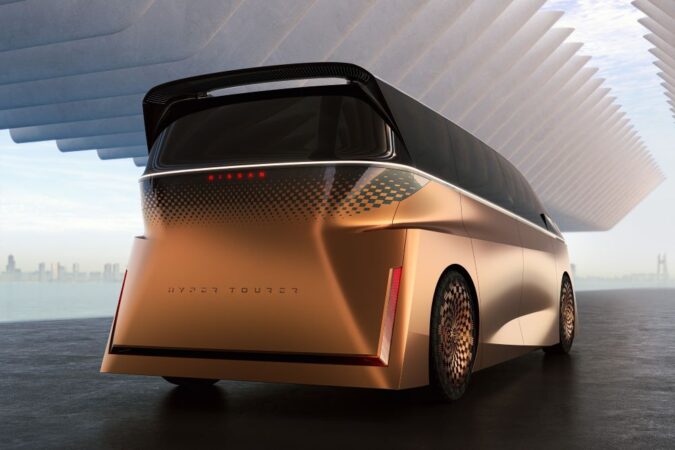 What makes a journey unforgettable? It's the chats, the shared playlists, the laughter, and the moments spent together. With the Hyper Tourer, Nissan has taken this to the next level. Thanks to its fully autonomous driving feature, the front seats can do a full 360, letting everyone on board have a good chinwag.
The rear passengers aren't left out either. They get a snazzy wearable display, allowing them to play around with navigation and music on the main front display. To top it off, an innovative AI keeps tabs on your vitals, like your heart rate and even your brain waves, adjusting the ambience to your mood.
To wrap it up, Nissan's Hyper Tourer is more than just a vehicle. It's a luxurious living room on wheels, redefining the essence of road trips. This futuristic package delivers comfort, convenience, and a fair bit of style, ensuring that every journey is a memory in the making.