Driven: 2016 Mercedes GLS 350d Review
I had a chance to drive the all new Mercedes-Benz GLS 350d for a short period, and here are my thoughts on the absolutely massive luxury SUV.
What's the Mercedes GLS 350d all About?
The Mercedes-Benz GLS series is of course, the continuation of the GL lineup that Mercedes had back in the mid-2000s. It's a car that's constantly touted as the S-class of SUVs, so that immediately tells you what kind of car the GLS is. Like all Mercedes, the GLS comes in many different flavours, from the milder bottom range GLS 350d, to the bonkers GLS 63 AMG.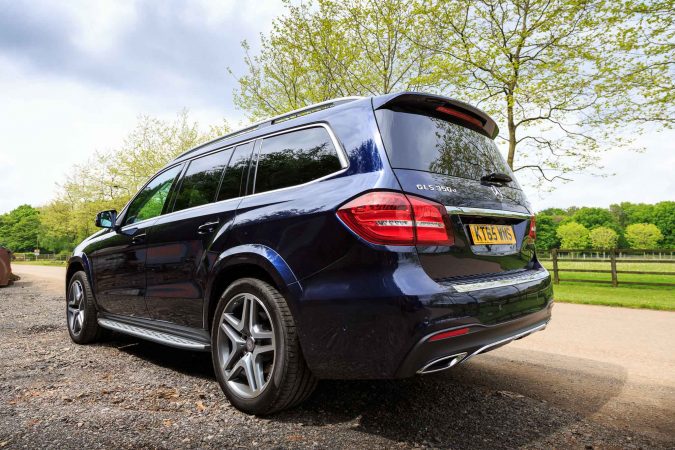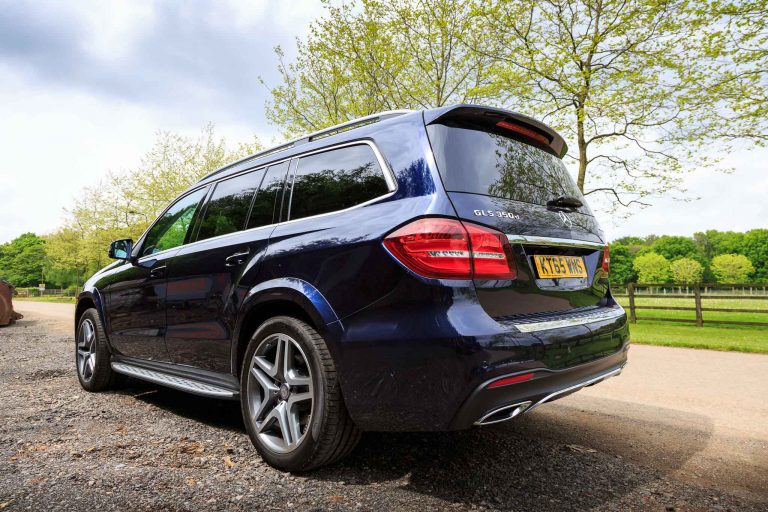 Our test model is the GLS 350d, with the optional AMG line specification, which dresses up the car with sporting ambitions. Despite what you may think about Mercedes, a lot of nice little extras we usually won't expect come as standard. Such as the 4matic AWD system, and, wait for it, a 9-speed automatic transmission with shifting paddles.
In fact, I was rather impressed at the specs, and while driving, I actually kept questioning myself: Wait, that comes as standard?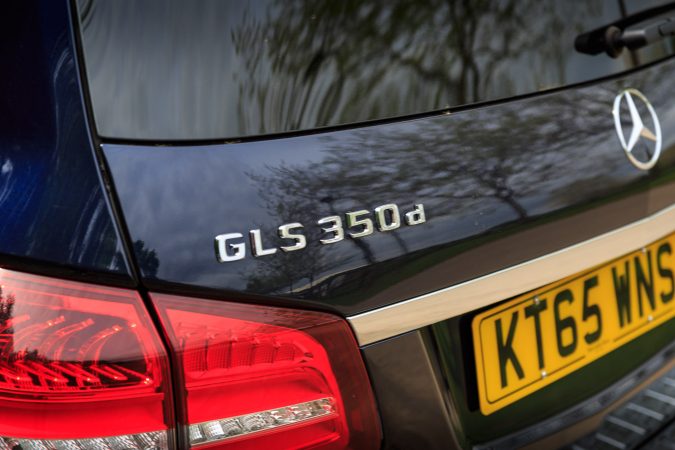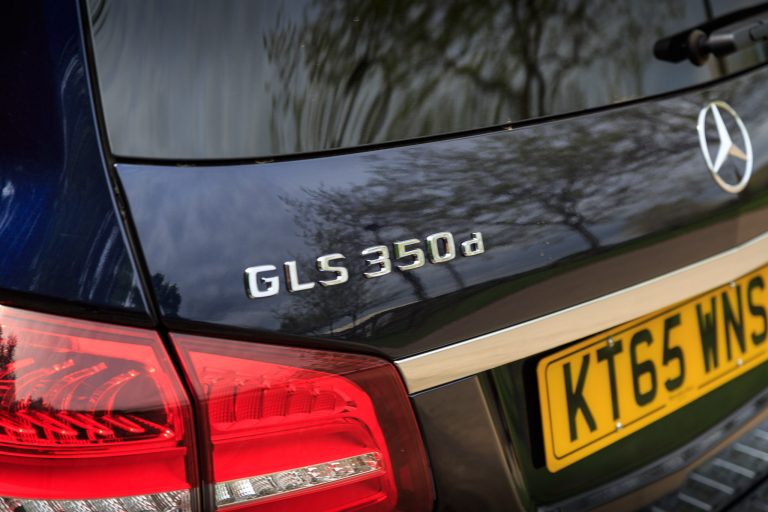 The GLS, as expected, is gigantic. In fact, I would bet that it takes up more space, and will actually impose more road presence, than the typical Range Rovers. The styling, let's all be honest here, is a huge leap forward.
I actually really like the new Mercedes design language. Back in the days, they emphasized on a round, curvy and understated look, but nowadays, they've moved onto sharp lines that works well with most of their lineup. It was a bold choice, but I think it definitely paid off.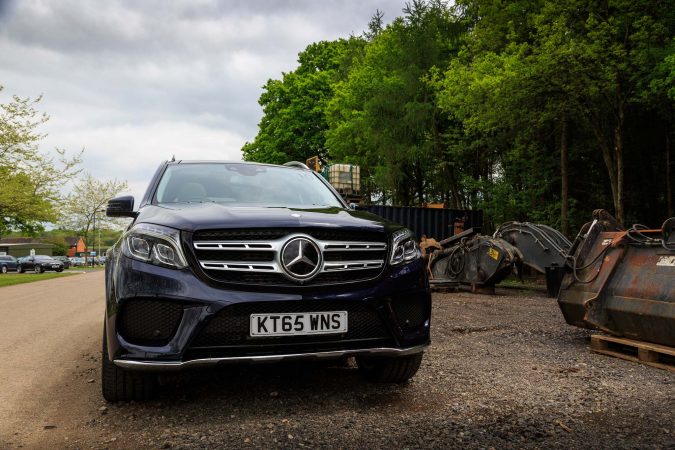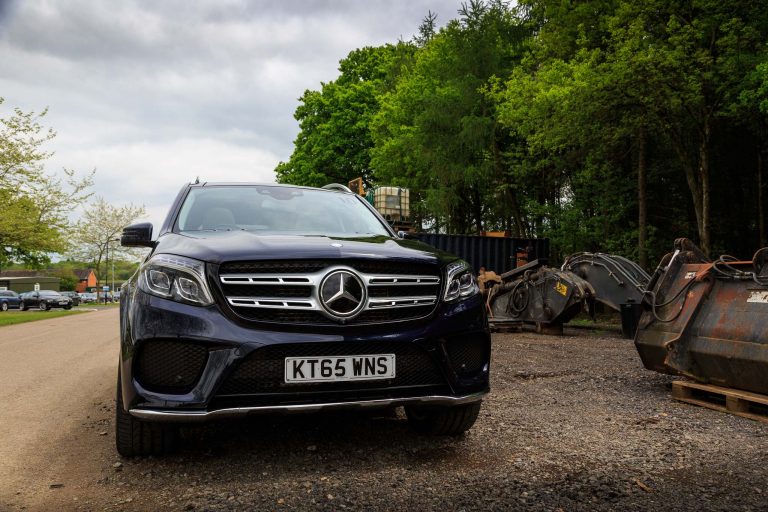 The GLS 350d we were testing was powered by a diesel-powerplant, a 3.0 litre V6 turbo, providing 260 PS and a very healthy 620 Nm of torque, which is much appreciated in a massive SUV like this. The engine further drives a 9-speed automatic gearbox to all wheels.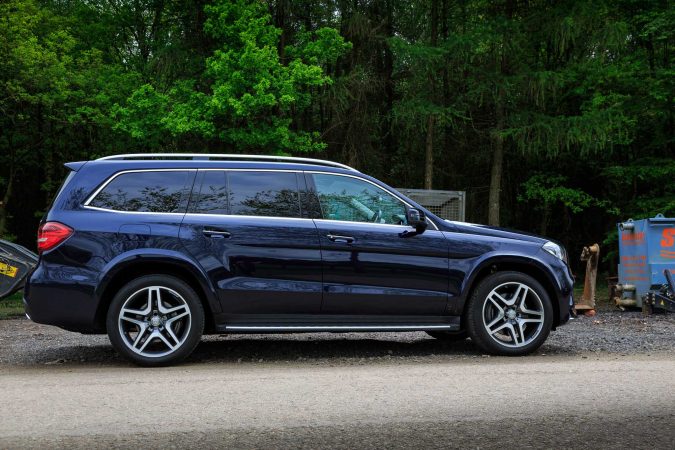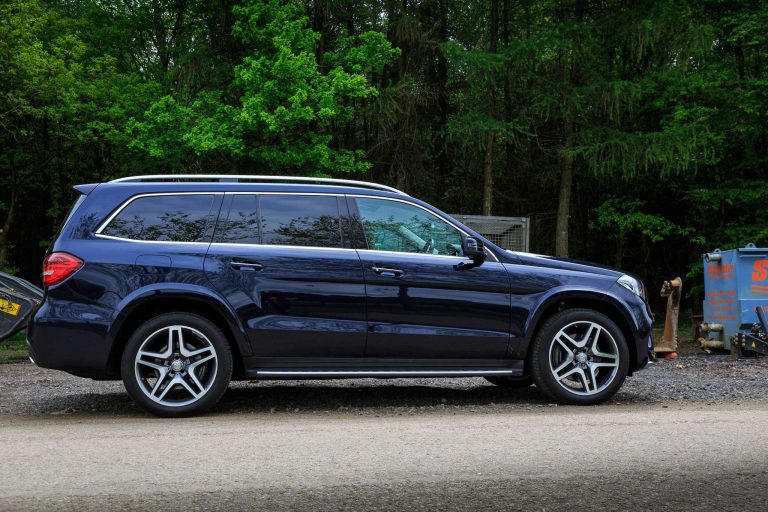 While it is a big car weighing nearly 2,500 kg, it gets to 60 mph from a standstill in just 7.8 seconds; quite a feat. Even though fuel efficiency should be rather irrelevant if you even look at one of these, it reports a combined 37.2 mpg thanks to its diesel properties, and emits 199 g/km of co2.
How Does it Drive?
First of all, this is a massive, heavy luxury SUV, so I didn't expect a handling characteristic as nimble as a Lotus. To start, you simply keep your key in your pocket, walk up to the car, open the door, sit in and press a button.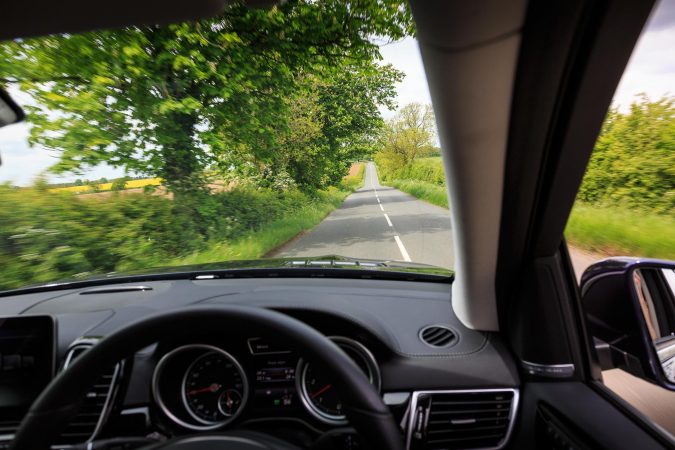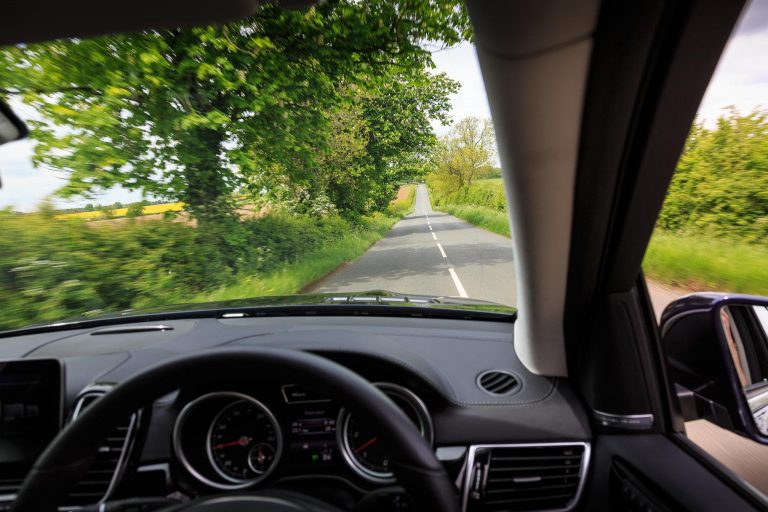 One thing for sure, it's a very relaxing car to drive, it's big and taller than average, yes, but it's not floaty and scary to drive. It feels much better than you would expect a car of this size to be. Press the throttle down, and boy will you be surprised, the engine pulls extremely well.
You can certainly keep up with some of the lower end sports-cars and hot hatchbacks in one of these and it even surprised me. Much of its attributes are contributed by the diesel engine, which produces a healthy amount of torque at the bottom end of the rev range.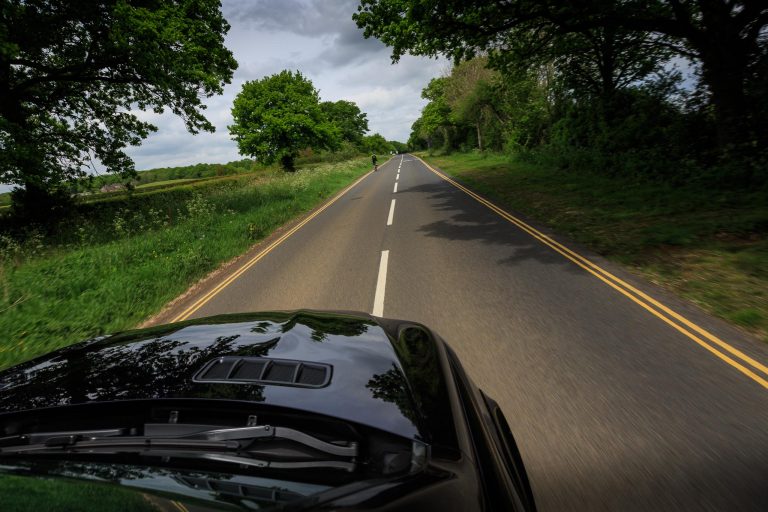 Most large SUVs feel sluggish and lazy, but the GLS is certainly not one of them. I can only imagine how much more powerful would the GLS 63 AMG be.
It feels very composed, nothing is out of place in this car. In it, you don't drive over bumps, you glide over them, small bumps are barely felt. The engine is amazing, very well refined, no less than what I would expect from Mercedes and in comfort mode, it's as if the engine is muted. I can easily drive hundreds upon hundreds of miles in this thing.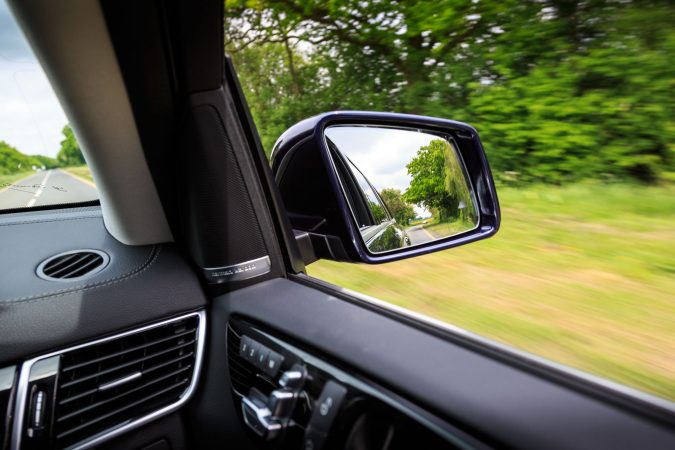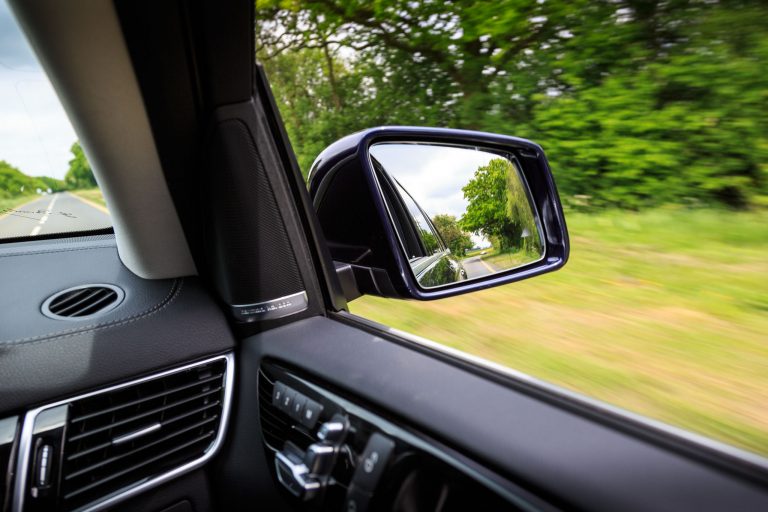 Of course, part of that is thanks to its tech-savvy transmission. The 9-speed, as you would expect, provides a silky smooth experience. The GLS is a dream to drive when you just want to be comfortable and relaxed. Even in the rain, you don't need to worry, as the 4matic system will provide strong traction. Simply put, it's a car that's driven by people who don't need to rush.
What's it Like Inside?
And finally, we reach the GLS's forte. The interior is classic Mercedes. They definitely didn't skimp on any material. Everything is built like a tank and feels extremely solid. It's a standard shared between many Mercedes models.
Even though individuality is no doubt lost with this method, for the majority of the customers, it can save them the time that must be spent to understand a complicated console.
Tech-side, it's top notch. There's everything you will find convenient, from cruise control to parking assist. Anything else is just a novelty. There's an infotainment system with a huge screen that'll provide you will all the controls you'll ever need, and plenty of connectivity for entertainment.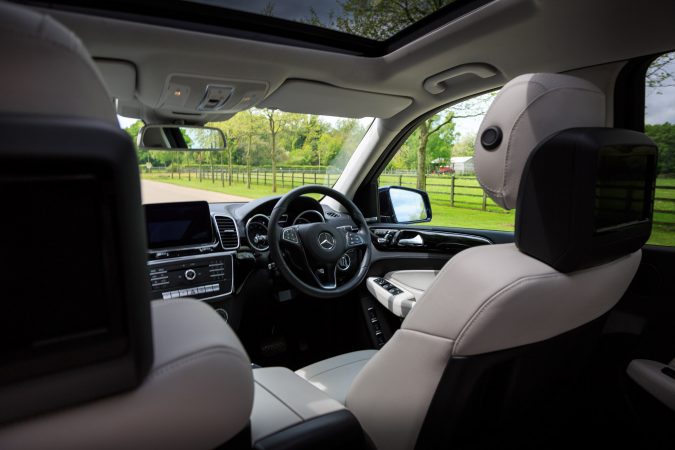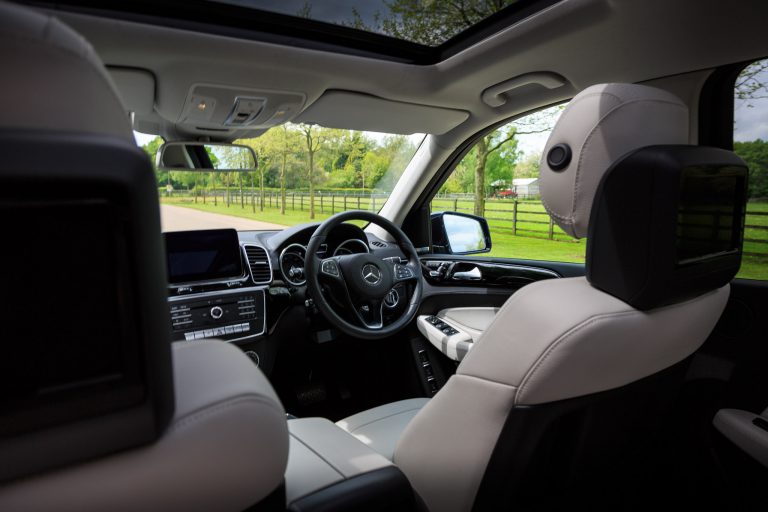 The upholstery is once again lovely, the wood trims and leather seats further enhance the feel of the interior. Overall, it feels like a very homely place, and that's very important, as anyone that drives a car for an extended period of time will heavily appreciate a comfortable and welcoming interior. The back seats can even get to enjoy media if the option is opted for.
Furthermore, the GLS can comfortably seat 7 people, which is even comparable to some minivans.
If you don't need so many seats, you can put down the back row as a trade off for a lot of boot space. It's so versatile, I would say that if you had to have only one car for all occasions, the GLS is a solid choice.
The Experience
The GLS 350 is the classic luxury SUV. It's a segment explored by Land Rover ages ago, People have the need for a huge, tall, everyday car that can carry anything and everything. Long before this, if you were in the market for one of these cars, a Range Rover would be a no-brainer, but now, I would say that the GLS is a worthy contender, regardless of spec.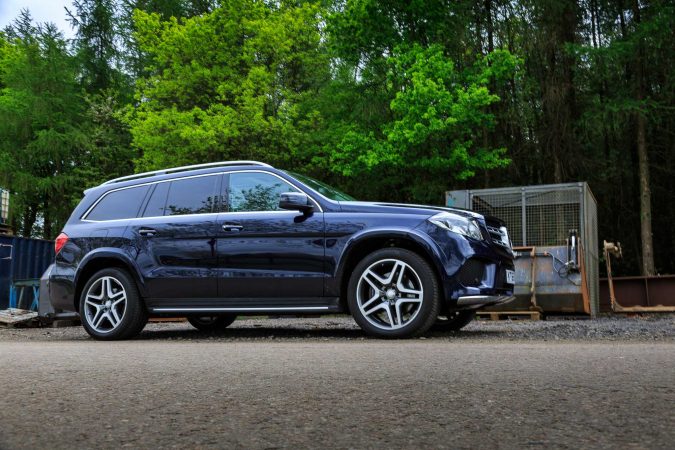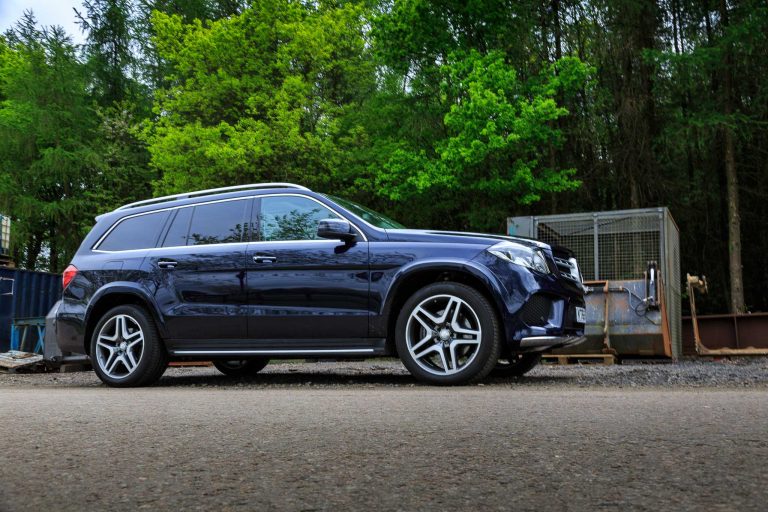 It's not the best car to drive, nor is it the most refined vehicle that you will ever get to drive in your entire life, but for its practicality, it's close.
Verdict
Let's all be honest here, the GLS is not a cheap car. Sure, it is less expensive than your typical 'super SUV', but for the majority it's still considered expensive. But then again, you get what you pay for, with this kind of money, you get a massive car, with a lot of tech and a very well balanced chassis driven by one hell of a diesel engine.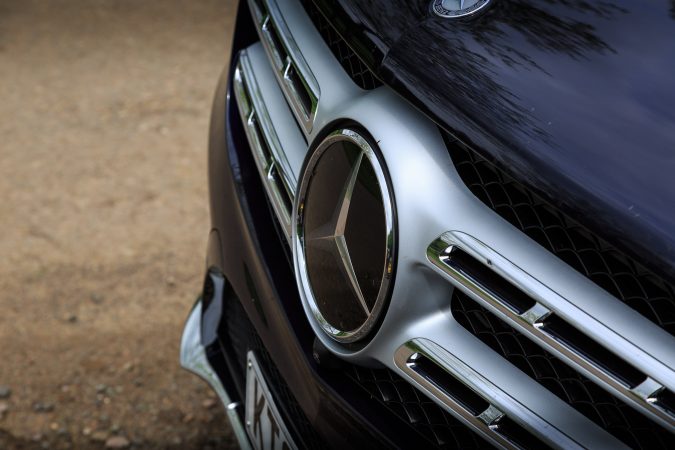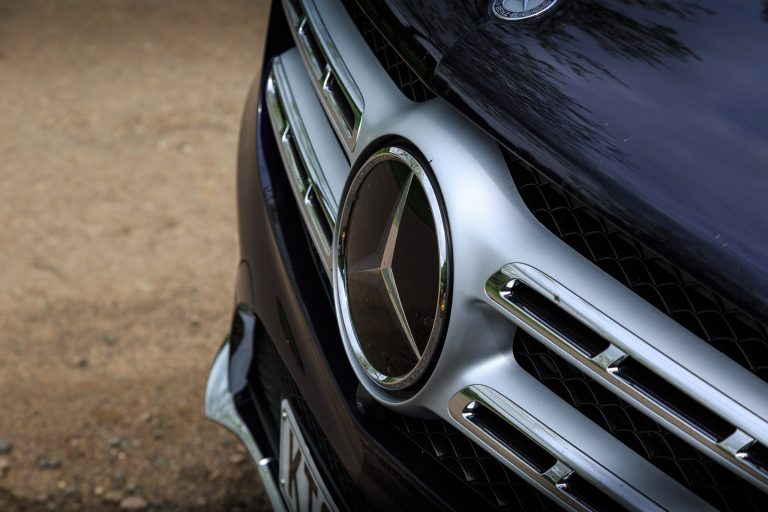 In the end, it's a big car, made for people with big bucks.
Video Highlights

Specification
Mercedes-Benz GLS 350d
Price: £69,100
Engine: 3.0-Litre V6 turbocharged
Power: 260 PS
Torque: 620 Nm
Transmission: 9G-tronic 9-speed automatic transmission 
0-62mph: 7.8 Seconds
Top speed: 137 mph
Weight: 2,455kg
Economy combined: 37.2 mpg
CO2: 199 g/km
Author: Paul Hadley