2019 SEAT Alhambra SE L Review
MPVs form a very important part of the automotive industry despite not being the most exciting type of car out there. Their primary purpose is to be utilitarian but competition has increased in even this segment which means that just covering the basics isn't good enough. I had a chance to drive the 2019 SEAT Alhambra SE L and here is how it stacks up.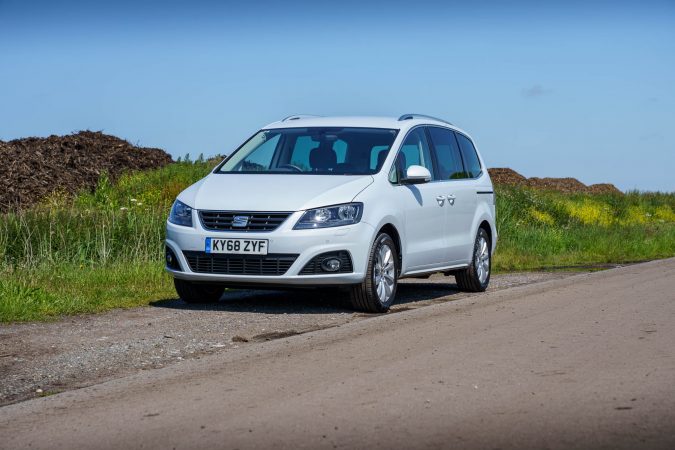 What is the 2019 SEAT Alhambra SE L about?
The 2019 SEAT Alhambra SE L is a people carrier that tries to offer a bit extra while performing its primary task of being a useful and easy to drive vehicle. Starting with the looks, the 2019 SEAT Alhambra SE L is actually a good-looking MPV and some might even call it pretty from the front. It uses a design approach that is reminiscent of many successful cars with sleek lines and flowing contours that totally does away with the boxy appearance of most MPVs. It is not all form as there are no compromises made on the functionality side of things. From the rear, it becomes a bit more apparent that looks weren't the first priority but even then it is quite acceptable.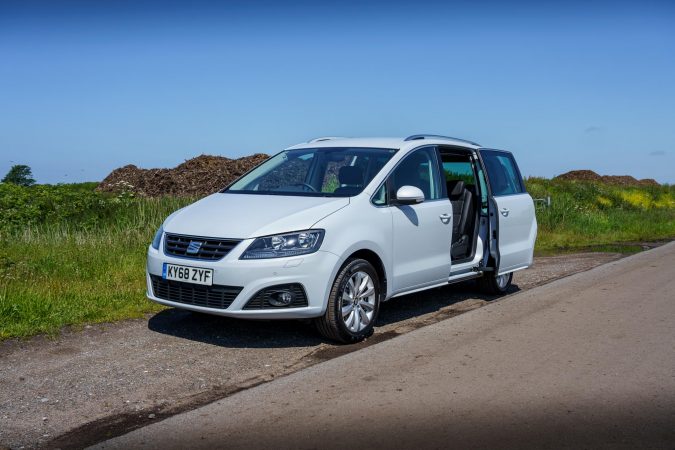 Coming to the engine side of things, the trim level that I drove came with a 2.0-litre TDI engine mated to a 6-speed DSG automatic gearbox. It delivers 148 bhp of power and 340 Nm of torque which are both respectable numbers. It boasts a top speed of 123 mph which is quite impressive for an MPV. A combined fuel economy of 53.3 mpg and CO2 figures of 140 g/km cap off a respectable set of numbers for the 2019 SEAT Alhambra SE L.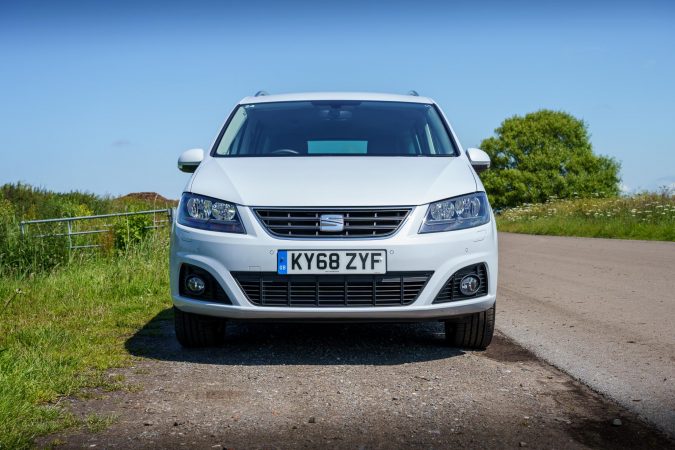 How does it drive?
The points that manufacturers focus on from a driving experience point of view is quite different for MPVs as compared to most cars. Here the focus is on ease of use and convenience. Keeping that in mind, the 2019 SEAT Alhambra SE L is one of the most convenient cars to drive. It is something you can gift to your mom and she will feel right at home without being overwhelmed by the size of the MPV.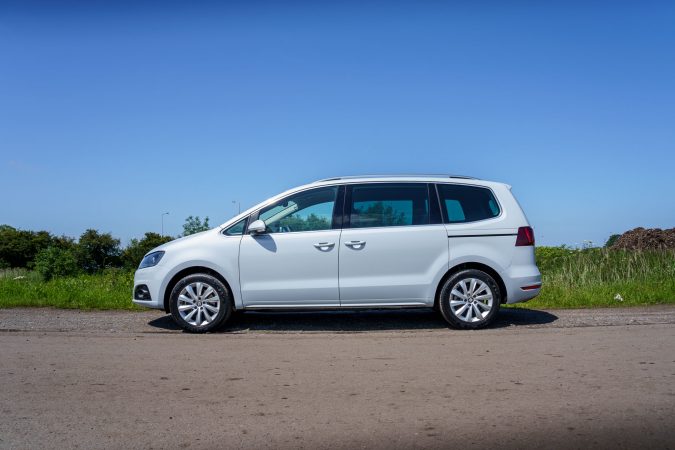 The 2019 SEAT Alhambra SE L achieves this by having a very balanced electric steering that is properly weighted. It is not so sensitive that the nose of the car simply darts around with the smallest steering input and neither is it so vague that it feels like piloting a boat. The body roll is also kept to a minimum which is never a bad thing. It can go around corners at low speeds but try to push it and it loses its composure quite quickly. The important thing is that driving the 2019 SEAT Alhambra SE L isn't very demanding and that means that even long drives won't leave you drained of energy at the end of the drive. The ride lacks anything special but that is exactly what is needed from an MPV.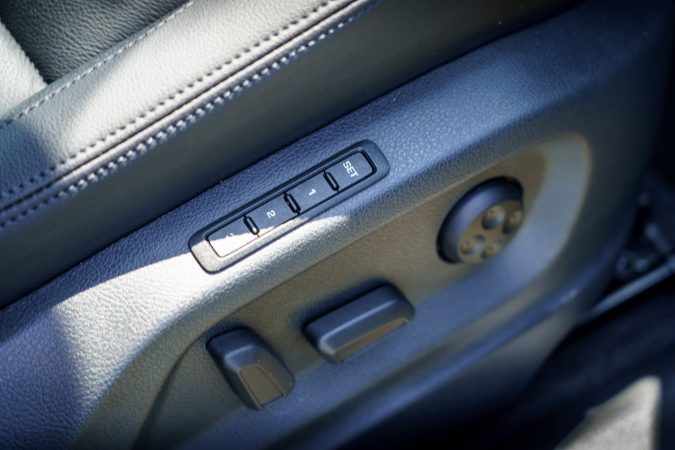 The electric windows and doors are always a great addition as well.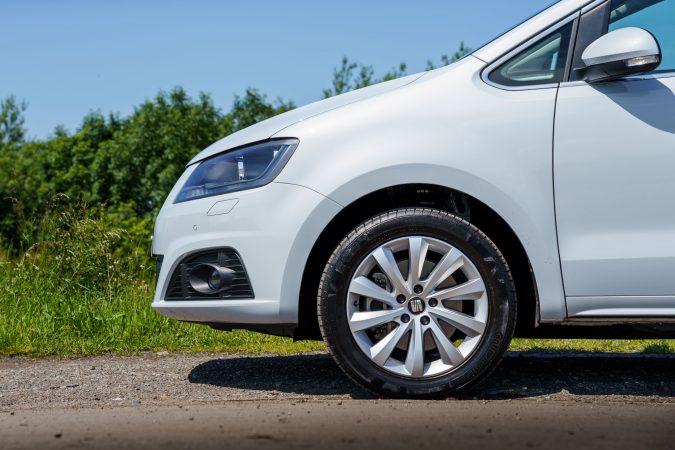 The more important aspect of the driving experience for an MPV is its ride quality and that is something the 2019 SEAT Alhambra SE L excels at. The suspension has been set up comfortably and even when fully loaded, it glides over most imperfections on the road quite well. The suspension is on the softer side but it does not add any of the wobbliness many MPVs experience at higher speeds making the 2019 SEAT Alhambra SE L at home even on the A-roads. The tyres on this car are also quite good and seem to be quite durable while affording decent levels of grip.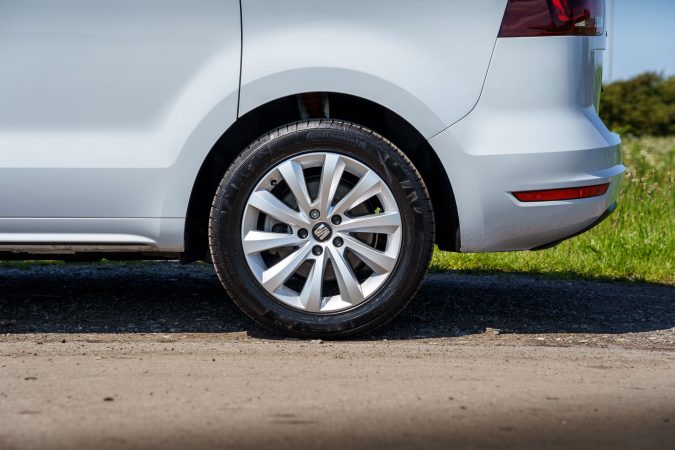 What is it like inside?
This used to be the most depressing part of looking at an MPV. Most MPVs used to be quite spartan from the inside and it would not normally be a very enthralling place to be in. The 2019 SEAT Alhambra SE L takes on a more enthusiastic approach to this area without going over the top. The most important thing is that it isn't a depressing place to be in. It is quite comfy with all the necessary bits in the right places. The steering wheel and pedals are placed ergonomically which will aid the driver on long drives.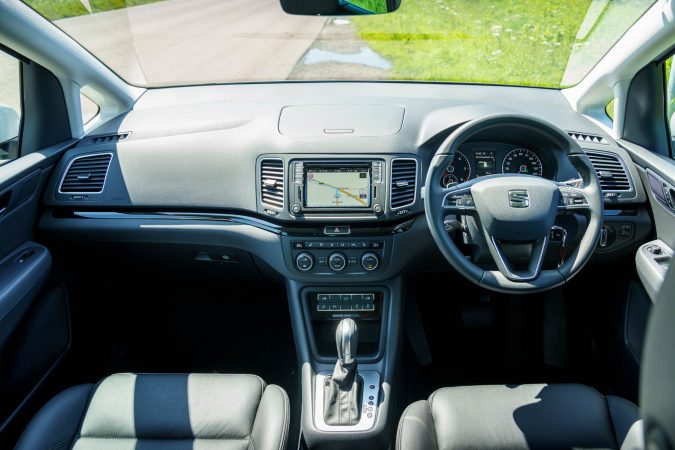 The biggest failing that most 7-seaters have is with the third row of seats. Most of the time they are more of a formality only being able to accommodate small children and even they would feel cramped. The 2019 SEAT Alhambra SE L offers enough legroom even in the third row of seats to accommodate regular sized adults. I am fairly tall and even I was able to fit quite easily.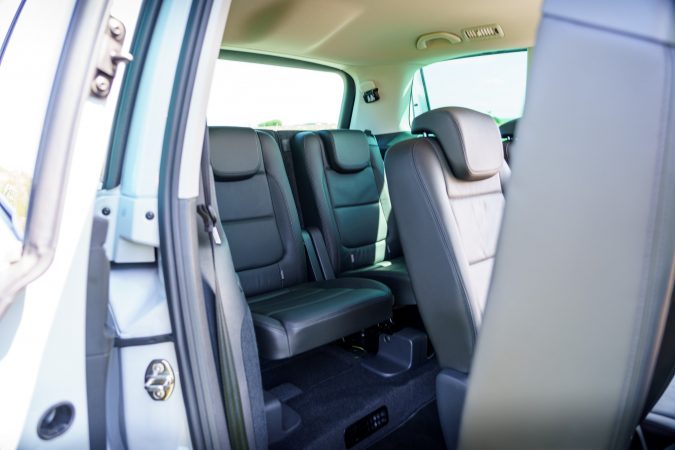 It is not the most comfortable place to be in but is not uncomfortable either which is more important. That combined with the good ride quality means that eight people can travel in a surprisingly comfortable manner in the 2019 SEAT Alhambra SE L.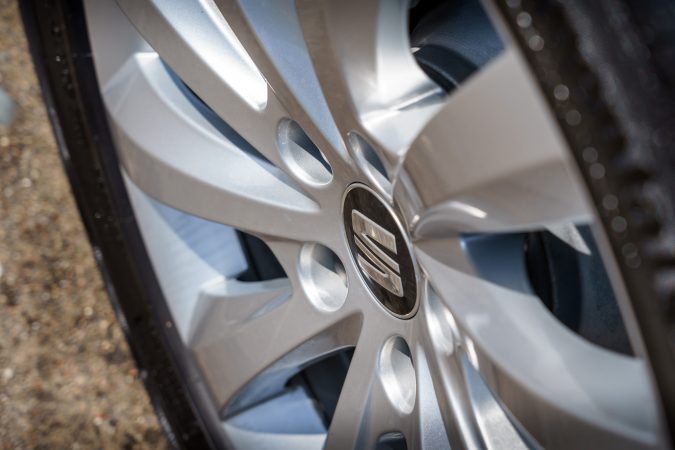 The climate control panel and the touchscreen infotainment system are pretty standard but everything is placed in an easy to access manner further proving the point that the 2019 SEAT Alhambra SE L is all about ease of use.
The experience
Reviewing MPVs isn't the most exciting thing to do but with some cars, it can be quite fulfilling and that was what it was like with the 2019 SEAT Alhambra SE L. It may not be a gourmet meal but it is like a warm cup of tea after a tiring day. There are no superficial bits on this car and therein lies its charm. It is the perfect car capable of carrying 7 people in great comfort with a decent amount of luggage space. Sometimes, it isn't the most exciting looking car that brings a smile to your face and this car managed to do just that. It is also the car that has been tailor-made for someone who is looking for a car that is free of complications and simple to drive.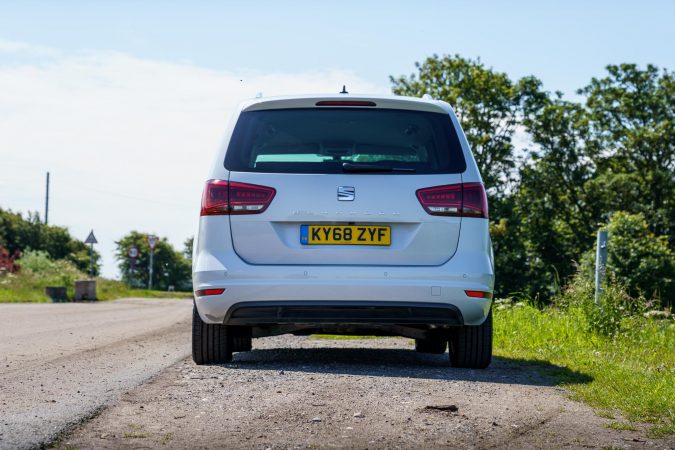 2019 SEAT Alhambra SE L Cost
The trim level that I drove costs £36,265. As far as MPVs are concerned, this price is just about right. It delivers everywhere it is expected to and does not try to be anything it is not meant to be.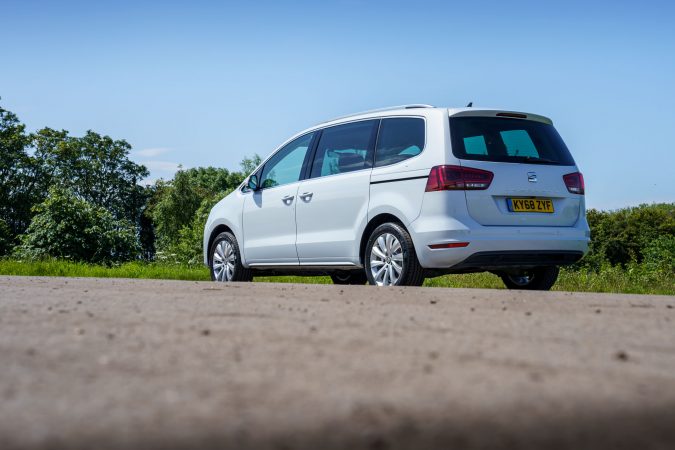 Verdict
It goes without saying that the 2019 SEAT Alhambra SE L will neither be the most exciting car you drive nor the most stunning to look at but it is very practical, easy to drive and convenient to own. If you are looking for an MPV then there will be very few regrets if you end up going with the 2019 SEAT Alhambra SE L.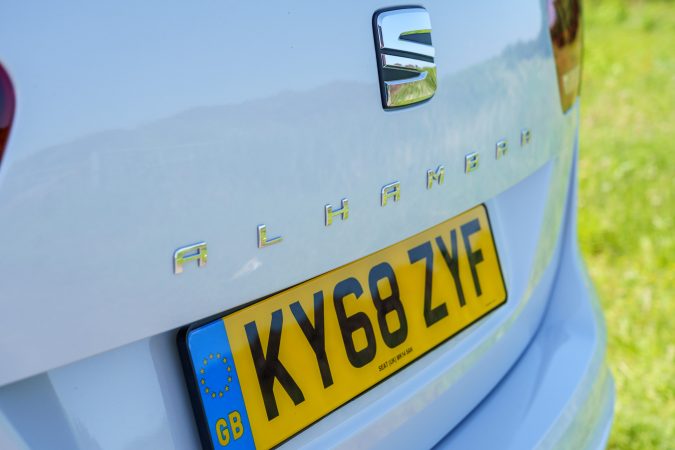 Specification
2019 SEAT Alhambra SE L Specs

Price: £36,265
Engine: 2.0-litre TDI
Power: 148bhp
Torque: 340Nm
Transmission: 6-Speed DSG Automatic
0-62mph:  10.3 seconds
Top speed: 123 mph
Weight: 1,855 kg
Economy combined:  53.3 mpg
CO2: 140 g/km