2019 Volkswagen Touareg SEL Review
I took the 2019 Volkswagen Touareg luxury SUV on a test drive over six days. It was a 500-mile road trip to Scotland's North Coast, making a total distance of 1,700 miles. Here are my thoughts on the latest interpretation of the Volkswagen Touareg.
What is the 2019 Volkswagen Touareg SEL about?
It wasn't particularly long ago that for any of your luxury SUV needs, you'd opt for a Range Rover. However, now the market has broadened to include an eclectic range of selections from various marques.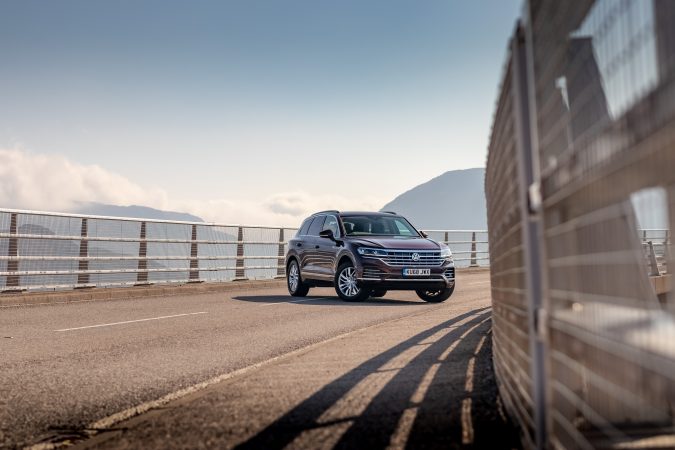 One notable example being the Volkswagen Touareg. Back when it first launched, it was considered to be a rich person's car, much like the Phaeton. But its Volkswagen badge and unassuming look meant that the Touareg carved its niche in the SUV market by being the subtle luxury of choice.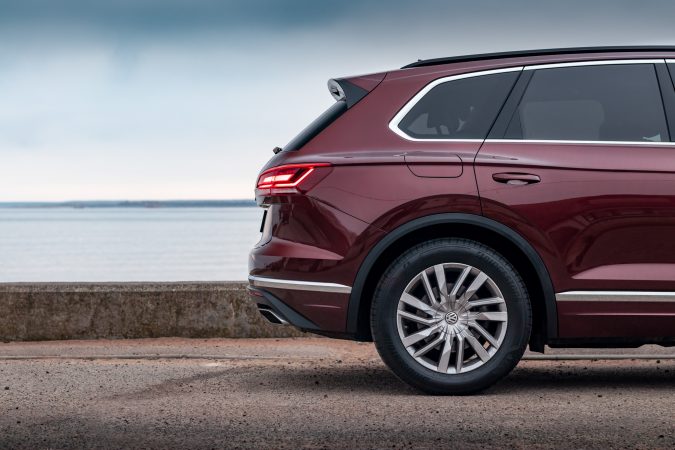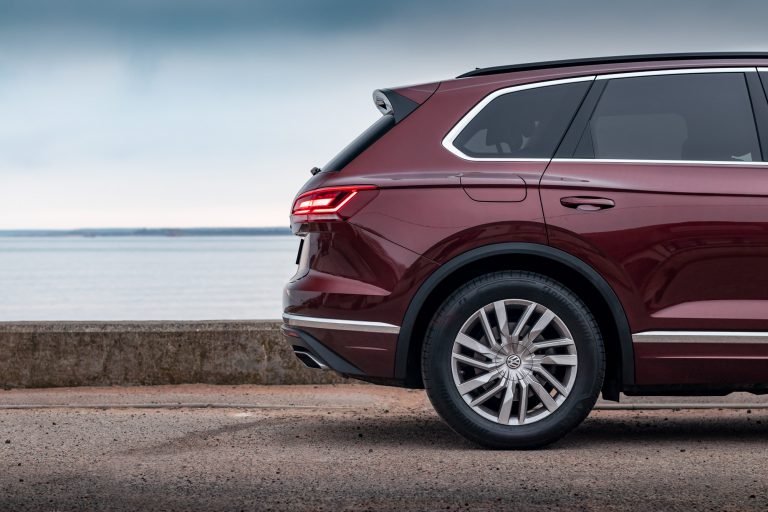 Now we have the latest Touareg that is serving as Volkswagen's flagship model in the SUV market. Intriguingly, it's sharing its platform with some much pricier contemporaries.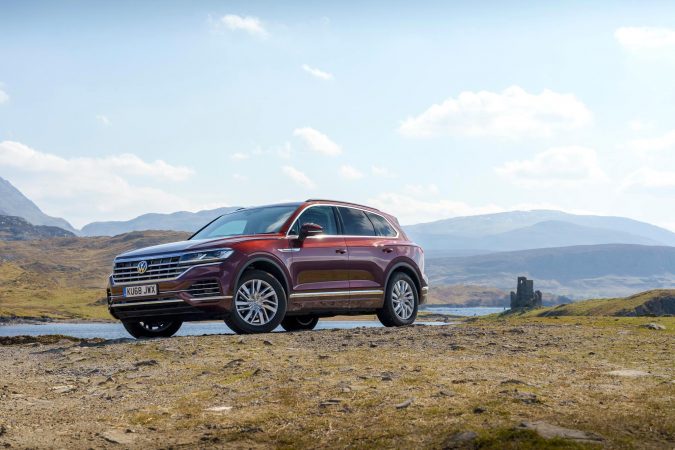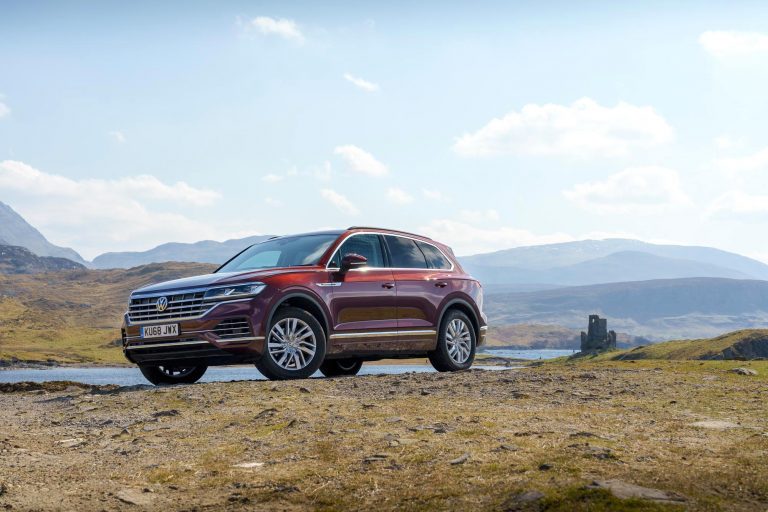 Volkswagen's switch to the latest styling language is both modern and slick, and it shows in the Touareg. With its sharp and well-defined lines, it culminates in minimalistic styling that's somewhat rakish. It definitely fits in well while it rolls through any landscape.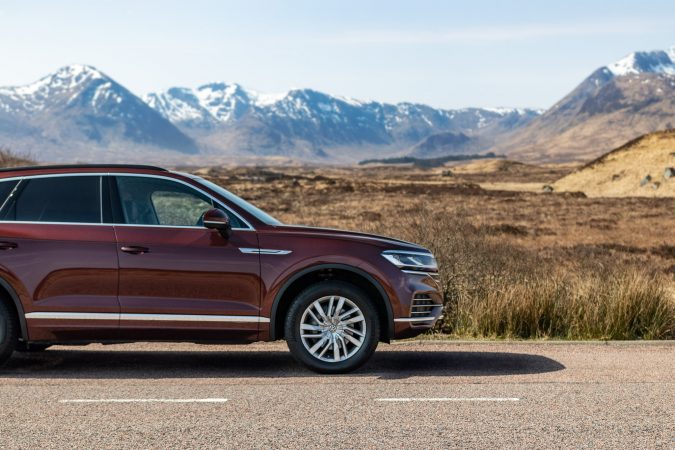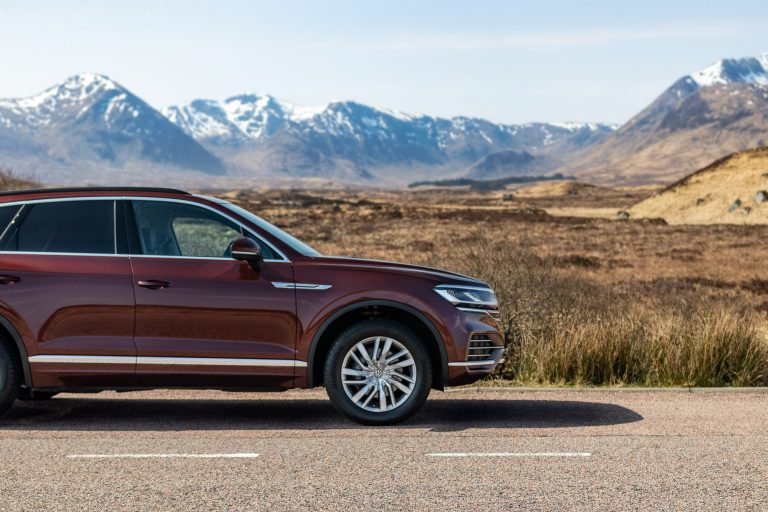 From some angles, I can see a resemblance to other VAG products, such as the Q7 in the Touareg. It fits in with Volkswagen's global styling, and looks good.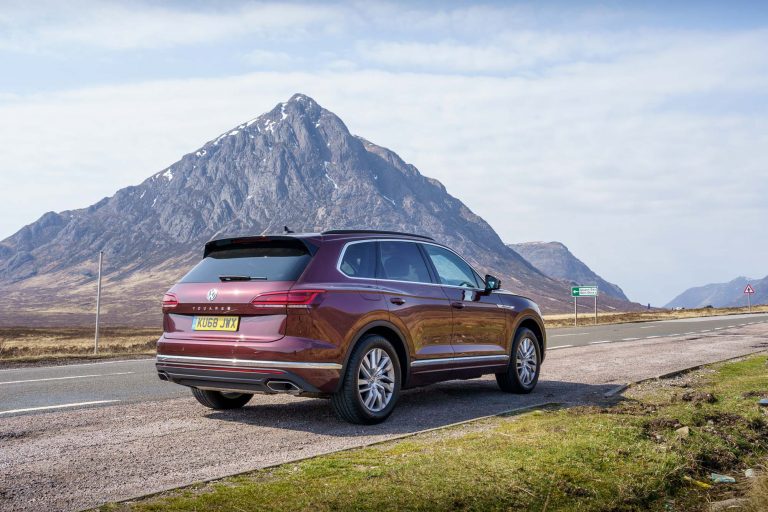 From a distance away, our Volkswagen Touareg might seem brown, but get closer and an additional depth to the paint is revealed – a burgundy red hue. Dubbed 'Malbec Red Ultra Metallic', it is a wine-inspired shade of deep, violet-red available as an option on the SEL for £850.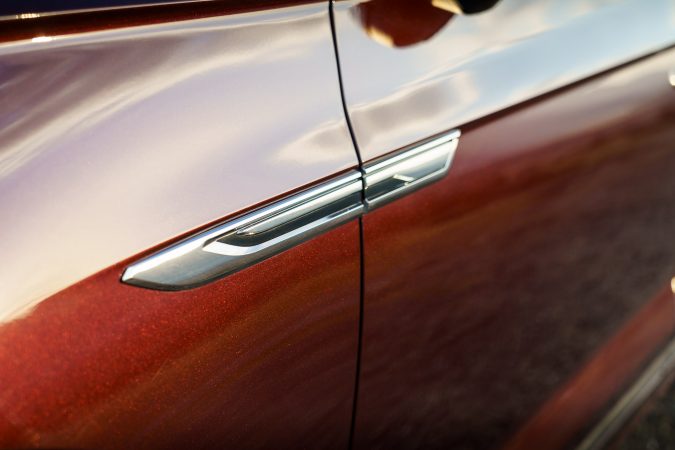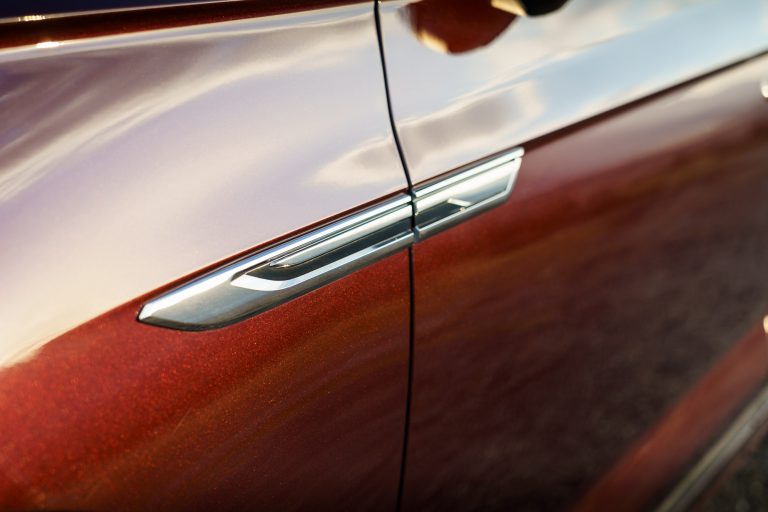 The vehicle sits on large 19″ 'Orsorno' 7-twin spoke alloy wheels, which add a bit of flair to the otherwise understated aesthetics of the Touareg. They also come as standard on the base SEL trim.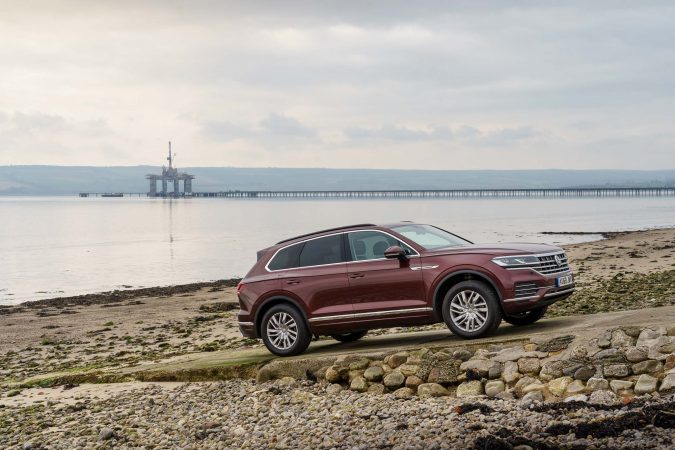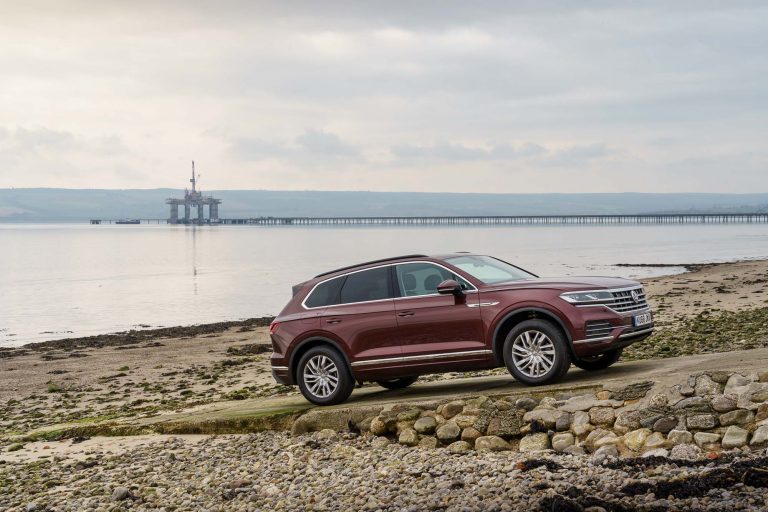 If you want some massive wheels, there is a 21″ option available for £1,850, but you have to opt for the air suspension as well, which comes in at another £2,370. But that might be a good idea anyway since you'd need air suspension to properly tame those larger alloys.
How does it drive?
There are a few engines available, namely a petrol 3.0-litre TFSI turbo-charged V6 and a diesel 3.0-litre TDI turbo-charged V6, which powers our particular Touareg. It comes in two configurations, one with 230 horsepower and the other being 280 horsepower. Ours being the former, and the former set-up emits 500 Nm of torque, while the latter produces 600 Nm of torque.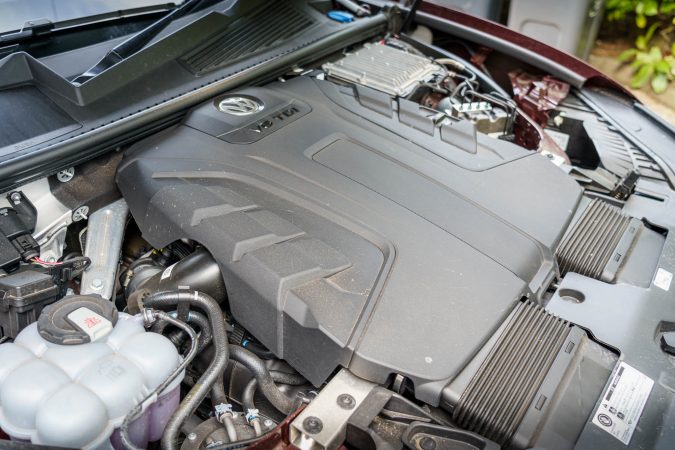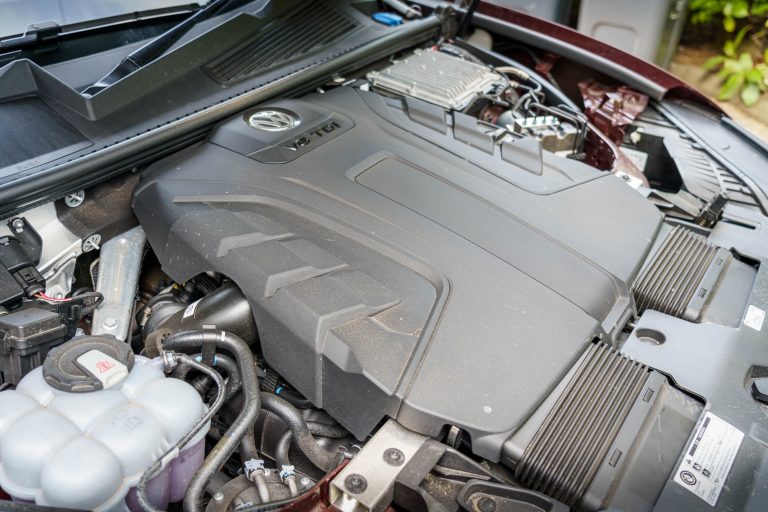 Regardless of your engine option, you'll get an 8-speed automatic Tiptronic transmission that delivers power to all four wheels. With this combination, this Touareg will sprint from 0 to 62 mph in 7.5 seconds, onto a top speed of 135 mph.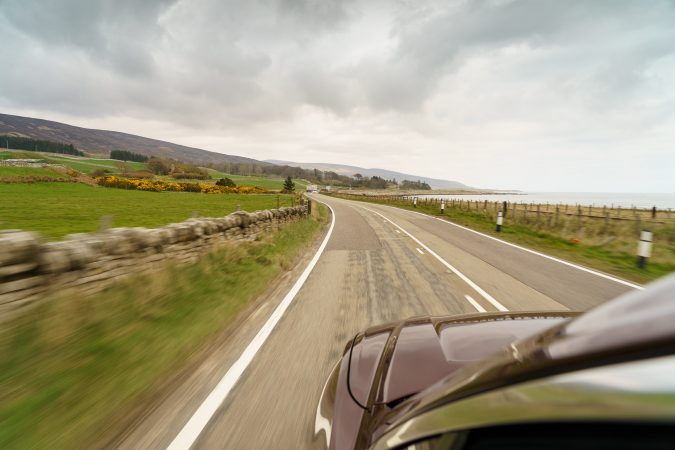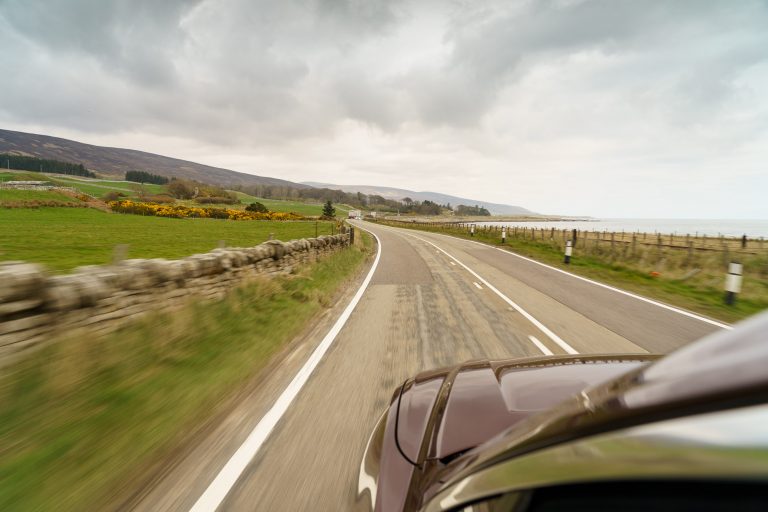 Both diesel configurations will manage to muster 34.9 mpg combined, while emitting 173 g/km of CO2. The petrol engine will, of course, fare worse in terms of efficiency figures.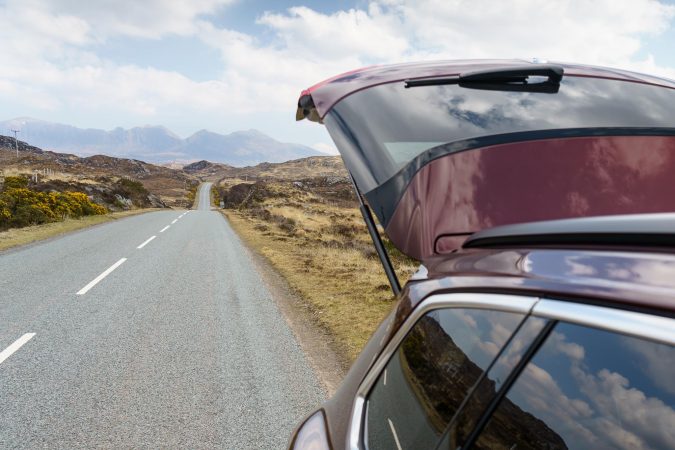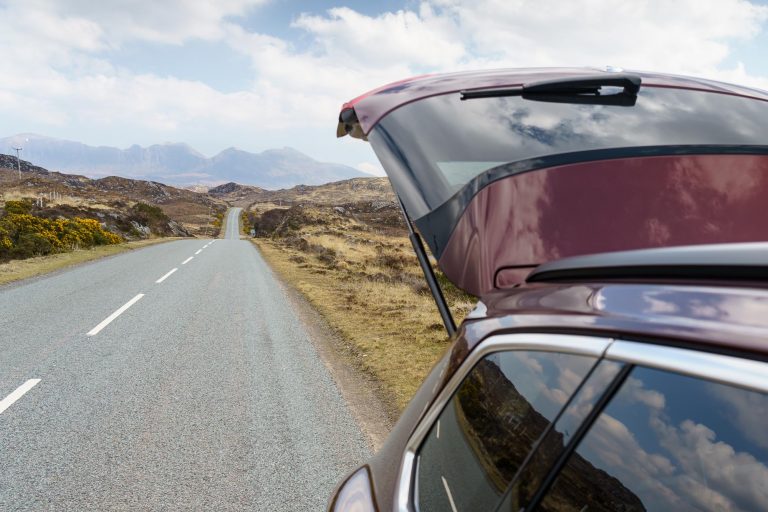 Just driving around in the Volkswagen Touareg, this drivetrain combination feels like the most pragmatic of them all. Never does it feel reluctant or sluggish, as it provides ample torque to propel this large SUV along at a fair pace.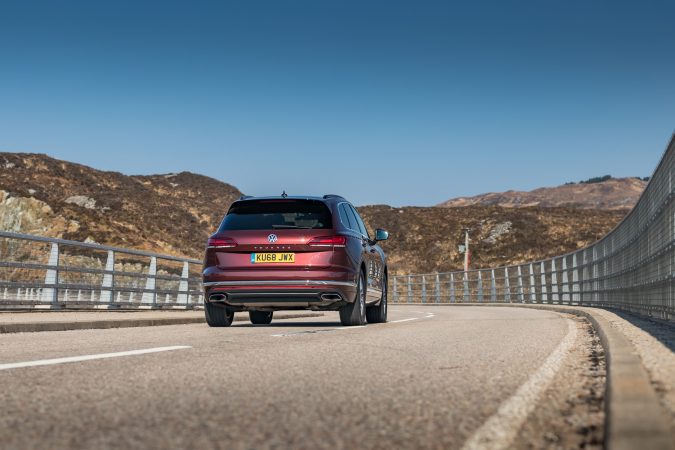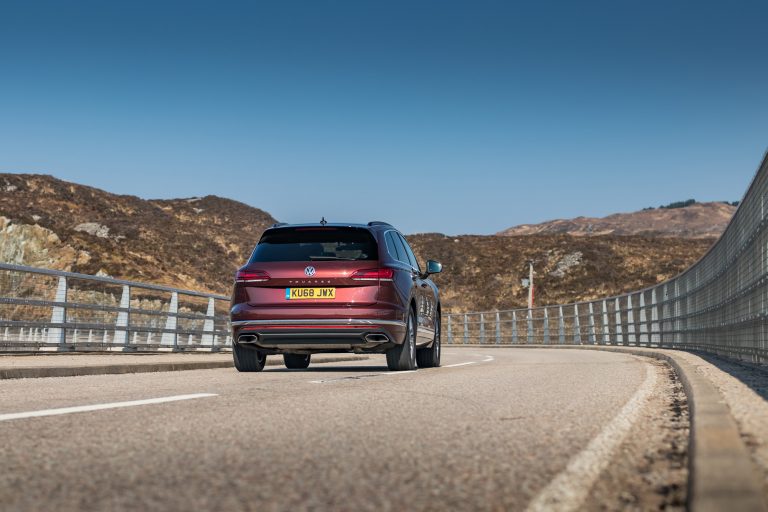 It is responsive as well, available as soon as you pull the throttle. There is plenty of power available at the midrange so you can surge past other drivers when overtaking.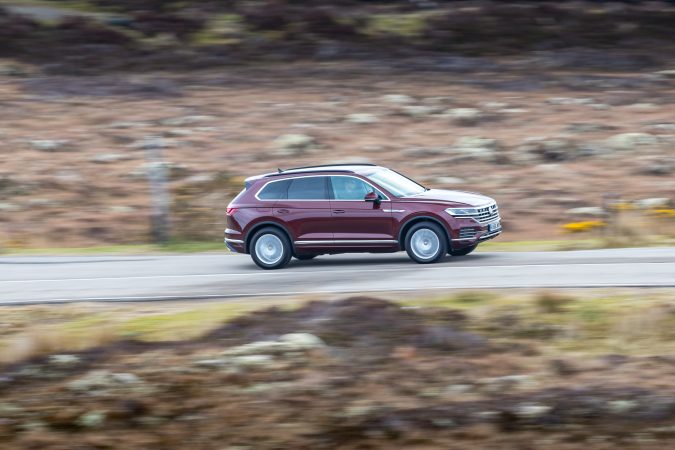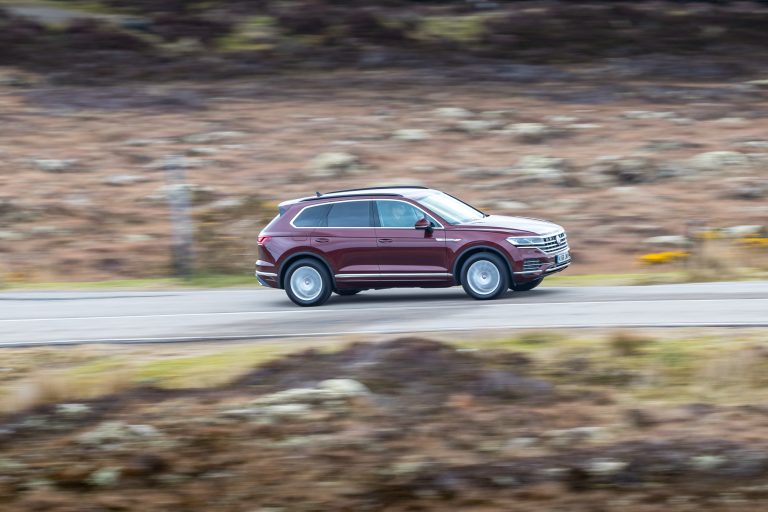 The 8-speed Tiptronic manages the engine well. It shifts smoothly and promptly and keeps the car in the right gear. However, you might want to stay out of Sport mode if you don't want to be on constant alert, as it keeps dropping the gear down, which makes the engine quite uncouth.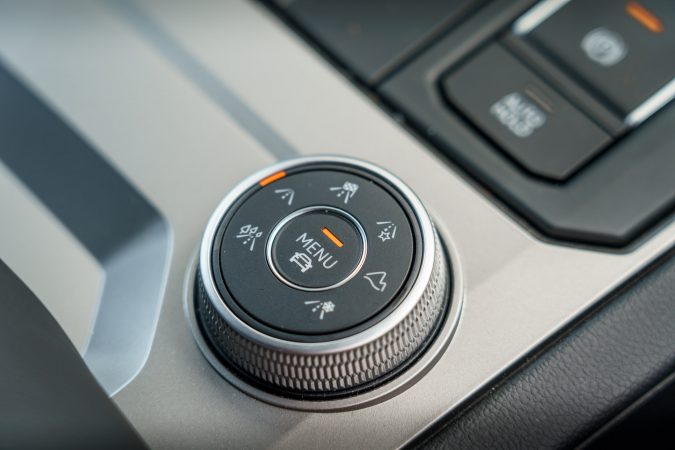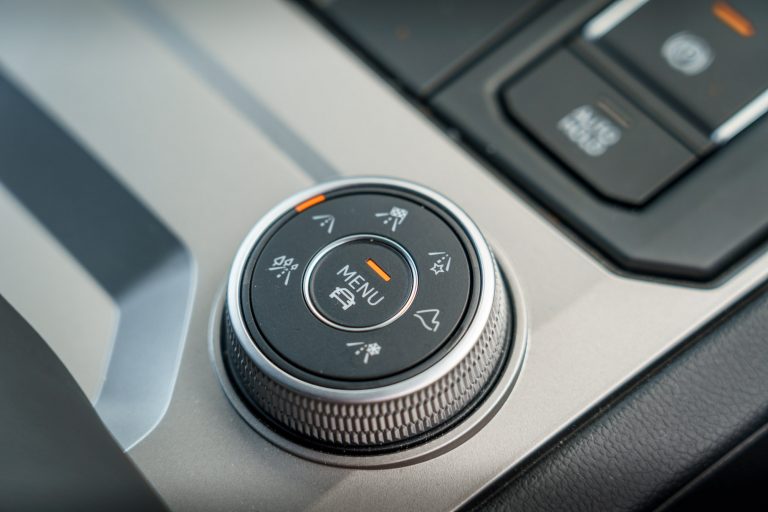 Intriguingly, the platform it resides on is the new VAG modular longitudinal matrix, MLBevo, which is also shared across multiple Audi models, the Lamborghini Urus, the Bentley Bentayga and the Porsche Cayenne. This must translate to quite a capable SUV around the bends, and it shows.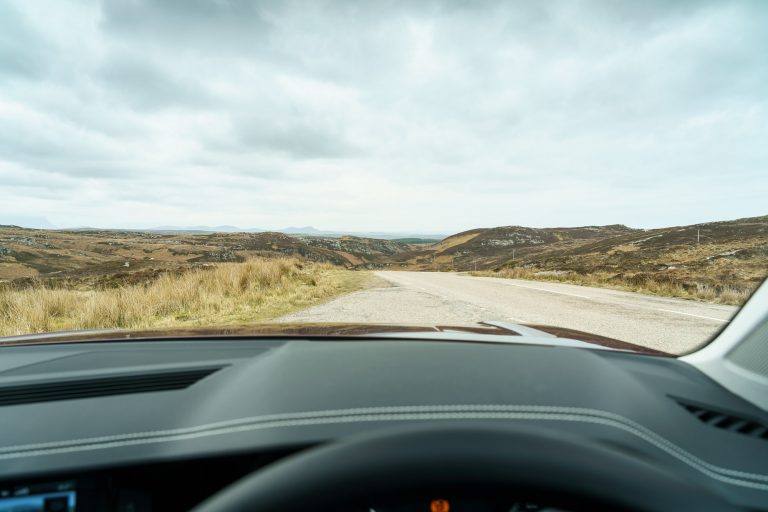 With smooth, light and predictable brakes, you can be confident with your cornering approach. The Volkswagen Touareg grips the bends assertively, even though it exhibits moderate body roll, it is quite invigorating.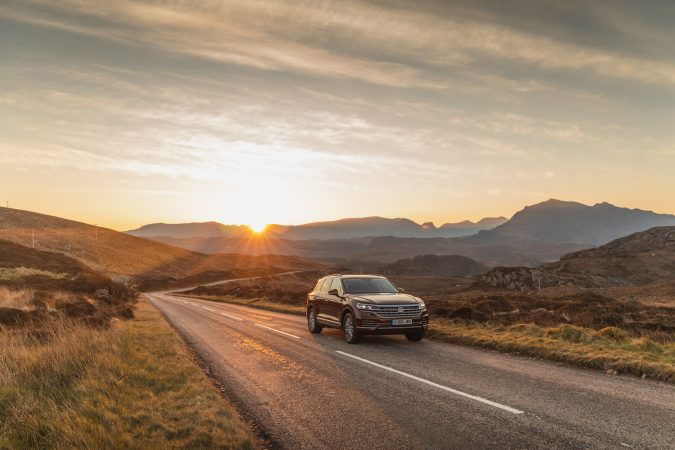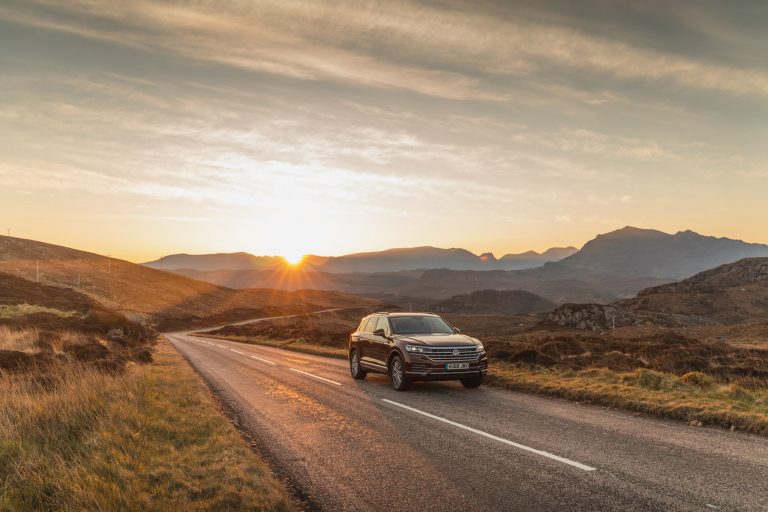 While it's not exactly jaunty along the B-roads, you can coax it around sweeping bends without an issue. It maintains tenacious traction due to its permanent 4MOTION 4-wheel drive system, so it's never starved of grip.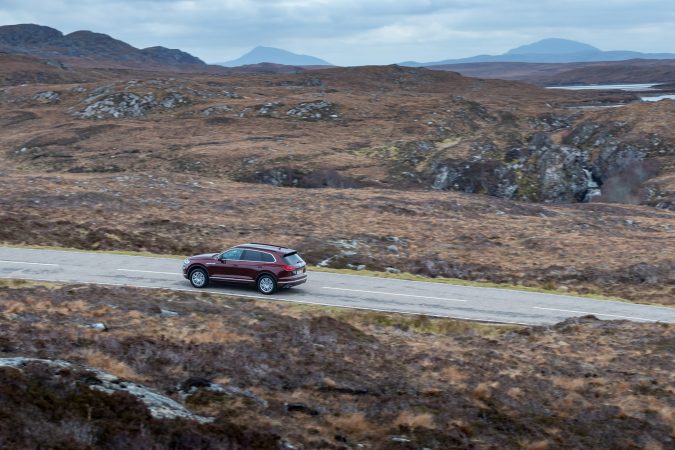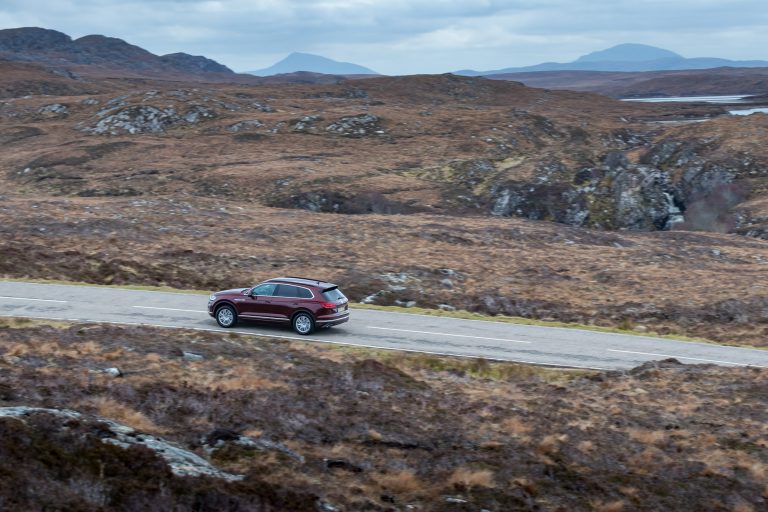 Although the 2019 Volkswagen Touareg has a rather low seating position and manages corners well, it's not exactly a sporty car. It maneuvers well around bends but it is reluctant when it comes to cornering in quick succession.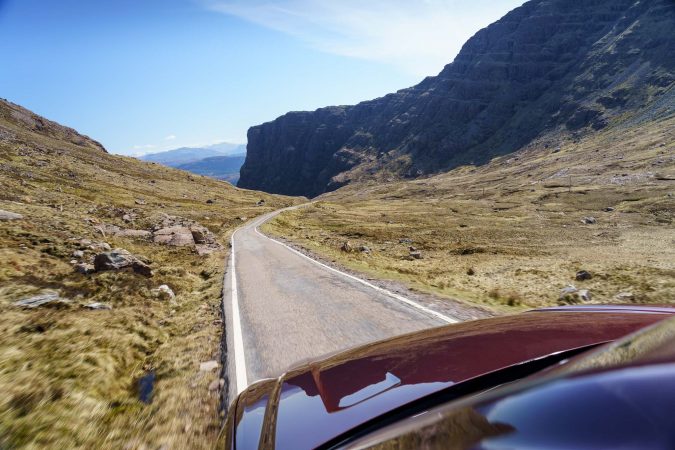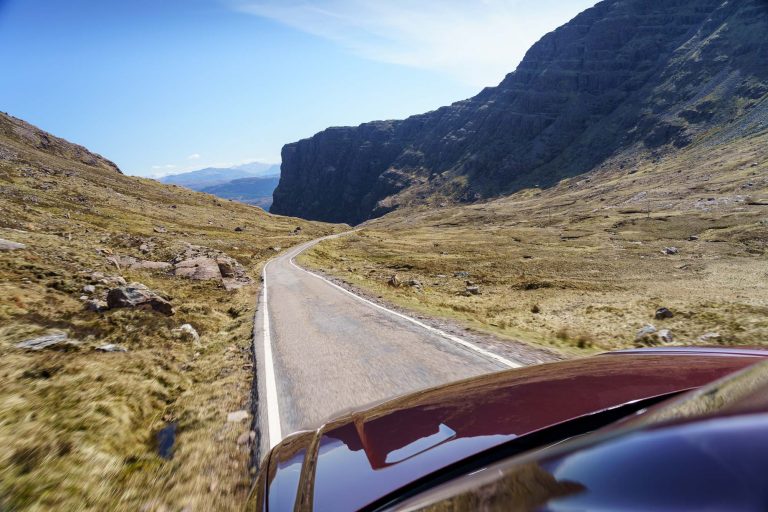 This model is also comfortable with outstanding noise, vibration and harshness. I never felt tired over the lengthy journey, thanks to the Touareg's ability to iron out most bumps, handle undulations and drown out road noise. Although the side mirrors emanate audible wind noise at speed, it is a minor issue.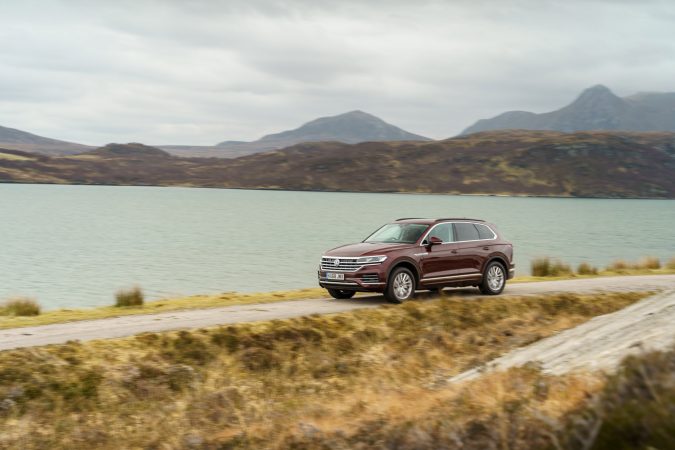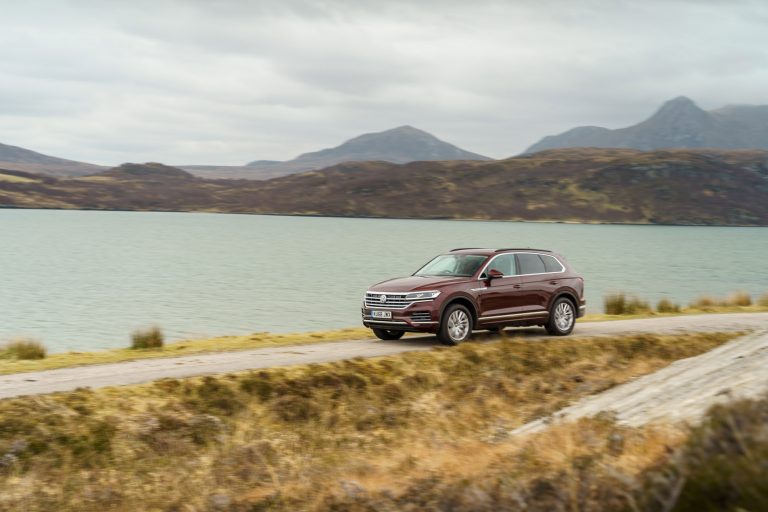 From what I've experienced on other tests, the air suspension helps the Volkswagen Touareg absorb bumps even more. Other features include the active roll bars that limit body roll and the Trailer Assist package will appeal to caravanners.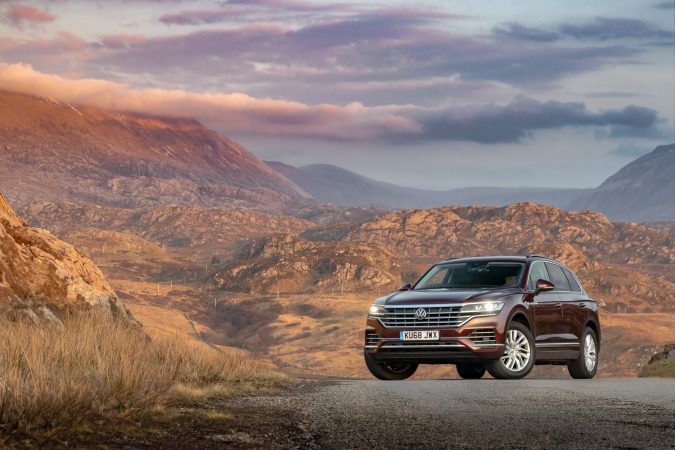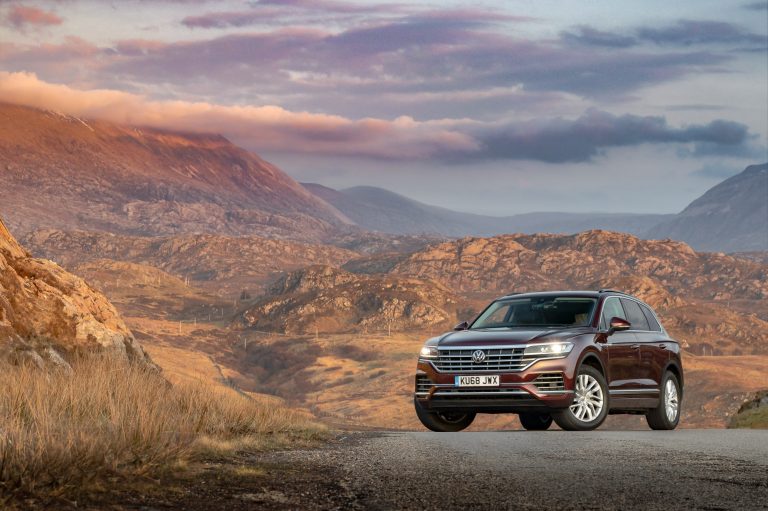 What is it like inside?
Step inside the new Touareg, and you will find an impressive cabin that might just compare to its luxury rivals.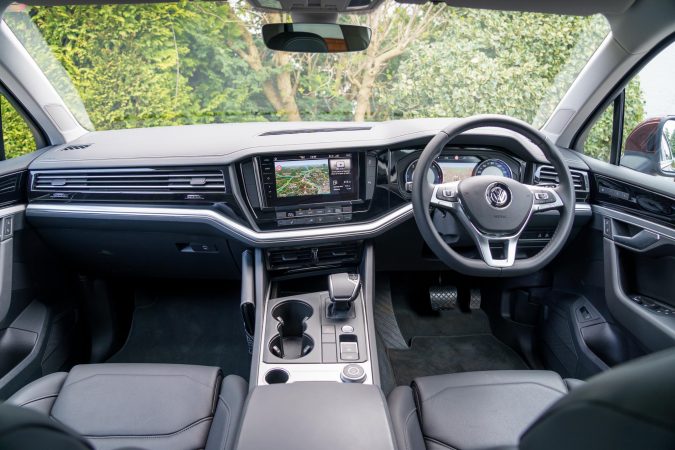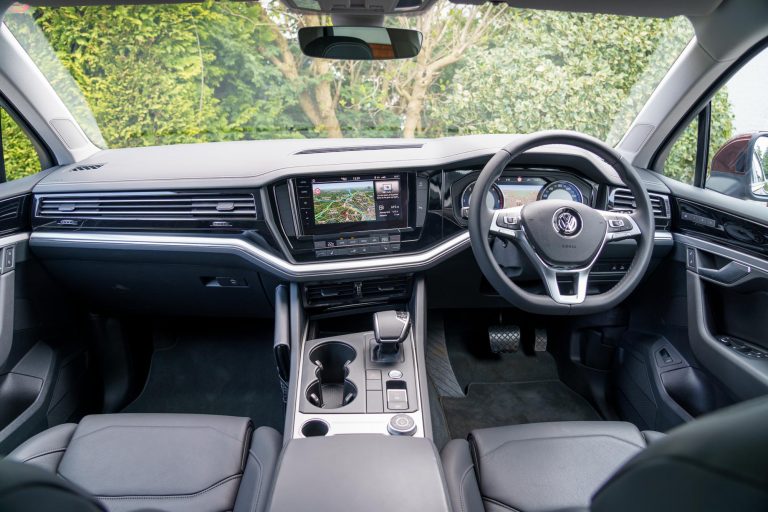 Overall, it's a good looking interior. This particular Touareg includes standard 'Vienna Black' leather upholstery, paired with optional £1,160 ergoComfort leather seats that are optimised for long distance comfort. It's heated, and allows 14-way electric adjustment with safety head restraints.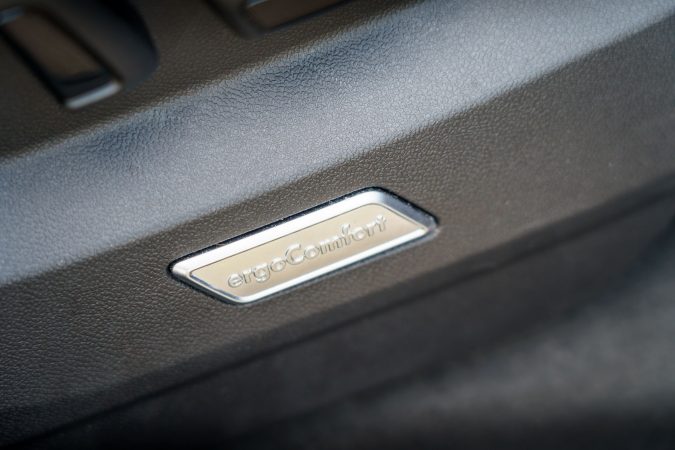 Of course, it's not all plain black. Volkswagen has adorned the dashboard with some tasteful brushed aluminium effect inlays with a matt black centre console. It's quite inoffensive, and there is some pleasing attention to detail,  such as the faux leather stitching on the dashboard.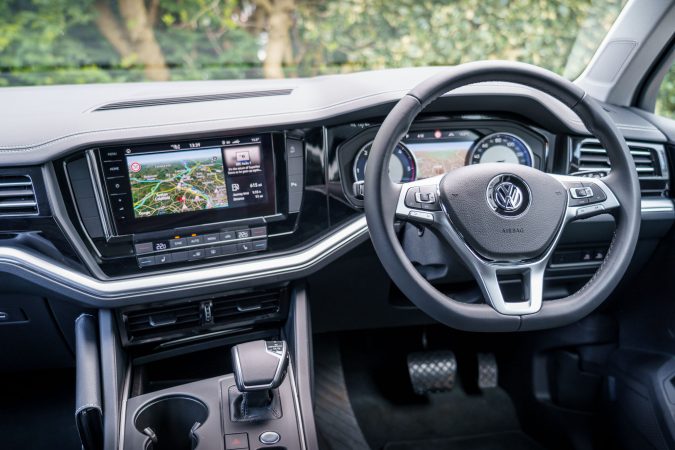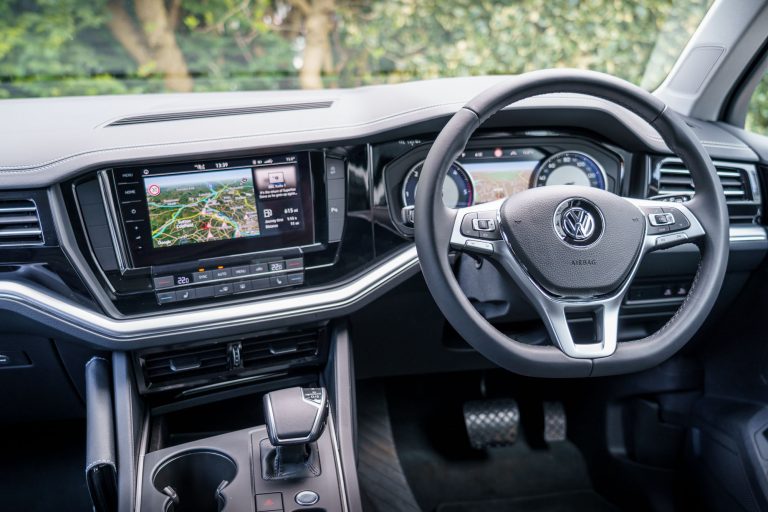 What will attract the most attention in the Touareg's cabin is its massive infotainment touchscreen, at least if you opt for the Tech trim with its gigantic 15″ display. However, we have to make do with a 9″ screen instead, but it is quite an intuitive and neat system. Below that you'll find physical climate control controls, which the Tech trim forsake.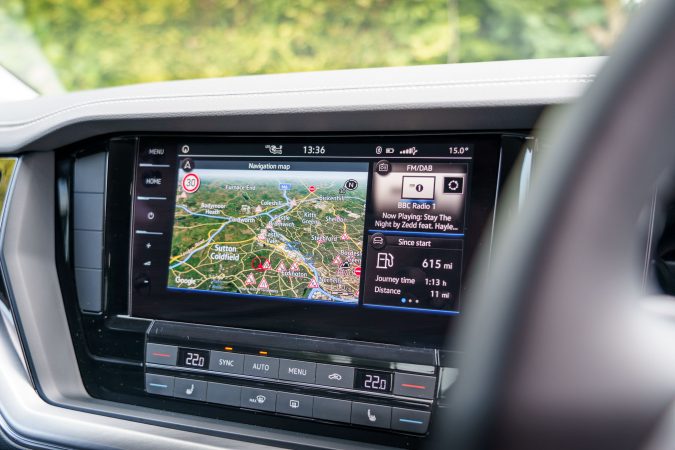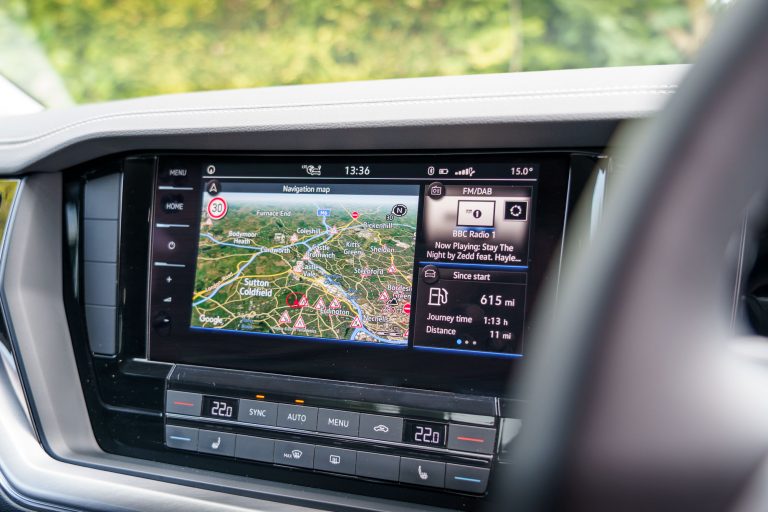 Without the Tech trim, you'll also have to make do with physical dials and meters in the instrument panel. There is a driver information screen in the middle, though.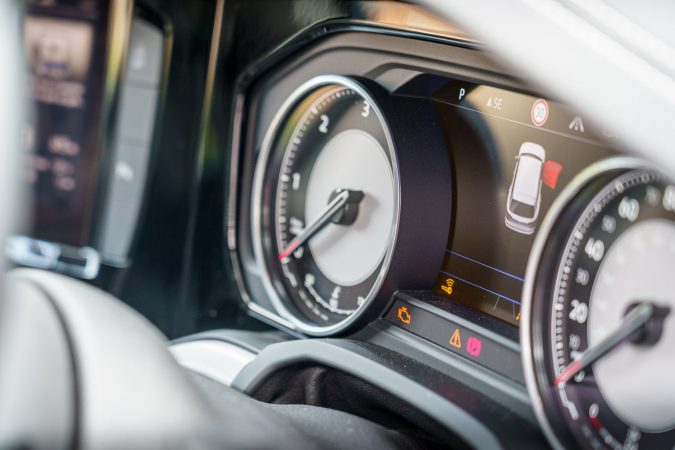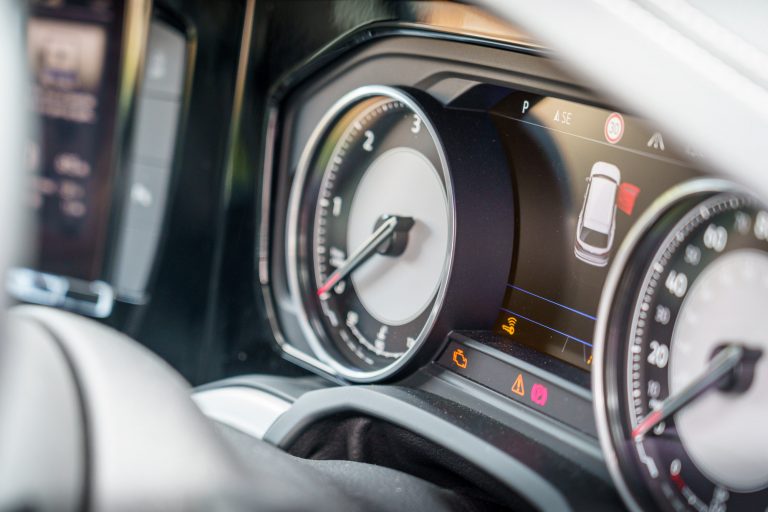 There are also some rather cool novelties on board, such as a frameless rearview mirror, the two-way sun visors, touch-sensitive reading lights, 12V and a USB port. The centre cubby hole is small, but has another USB port, and the cupholders are quite generous.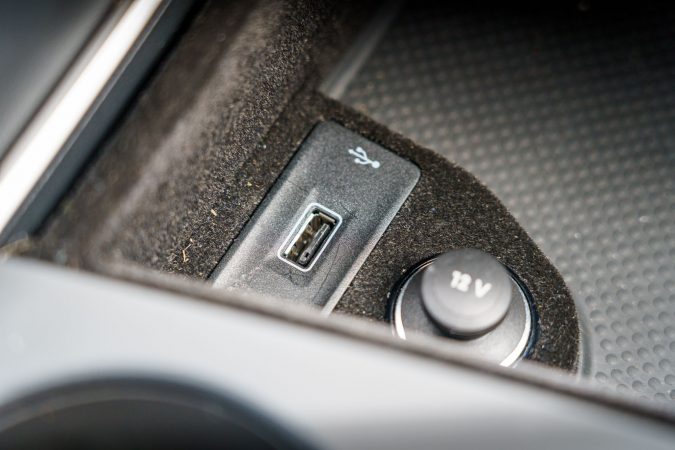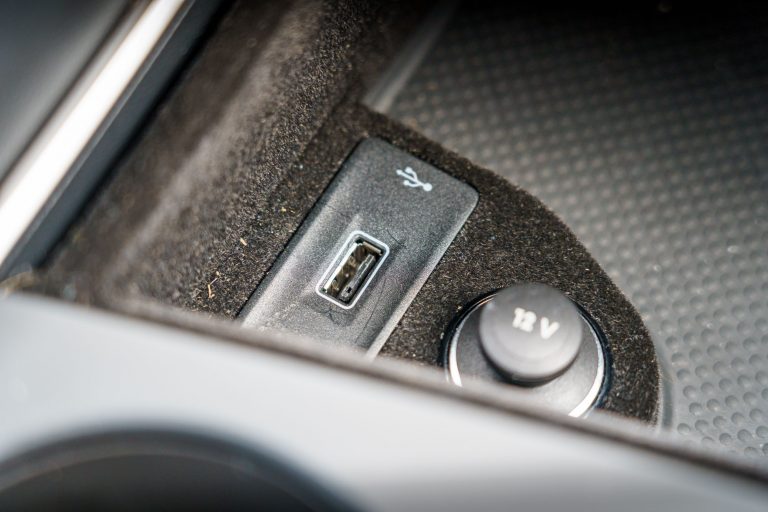 Seating room is plentiful at the front, with good leg and headroom. The same can be said about the rear, bar the centre seat which has a raised hump. The rear door bins are large, and there are B-pillar ventilations. The rear seats fold 40/20/40, where the centre armrest folds down to reveal cupholders.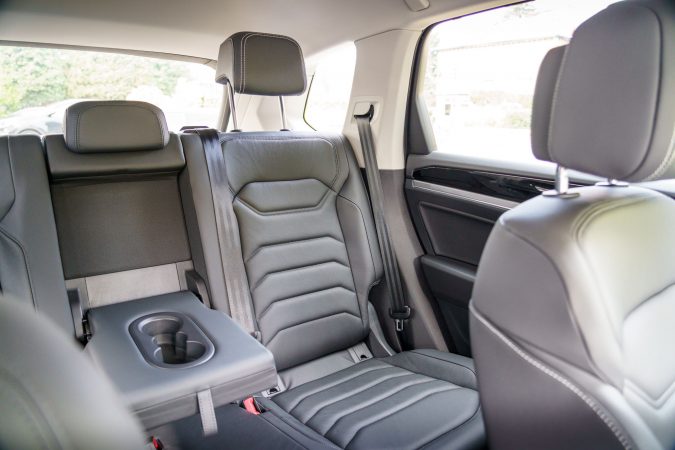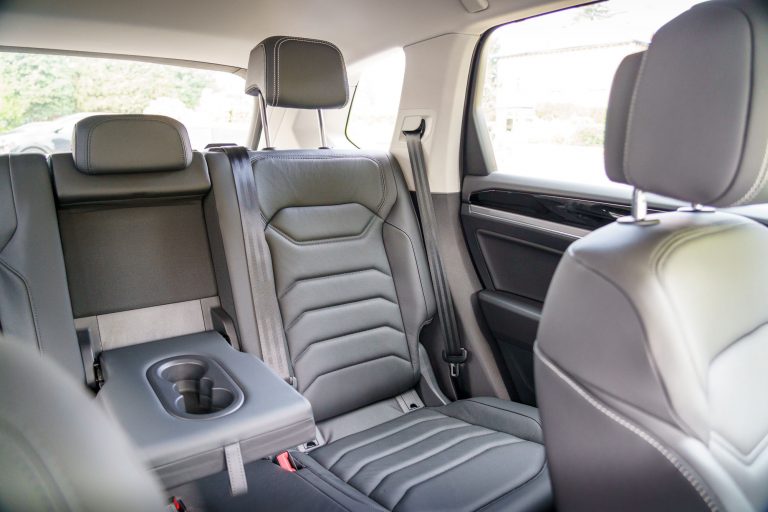 Open up the boot and you'll reveal 810-litres of storage space with the seats up, folding the rearmost bench down will increase it to 1,800-litres. The load lip is minimal.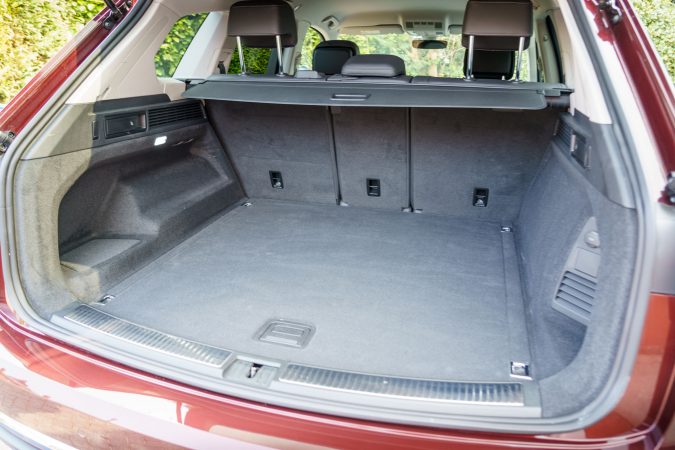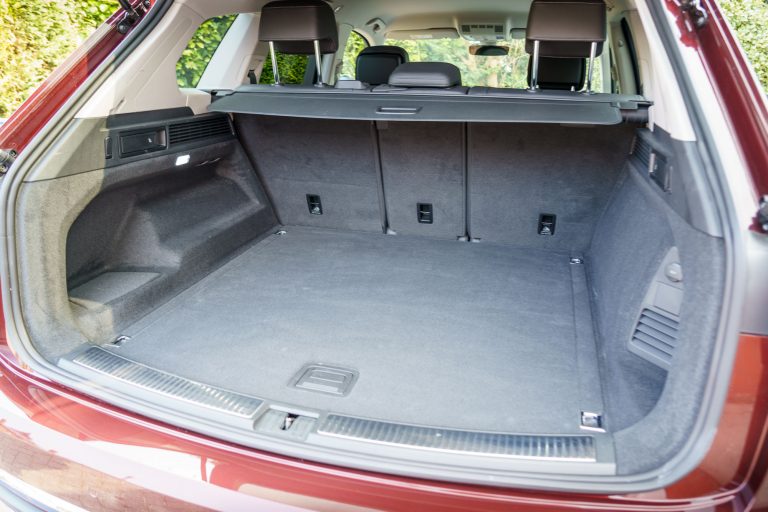 The experience
If the new Touareg is a window into the Volkswagen of the future, then the brand might just be on the right track. While it might not have the upper hand against any of its rivals right now, there is lots of tech packed within this model once you increase the specification and even as standard it comes with an impressive kit.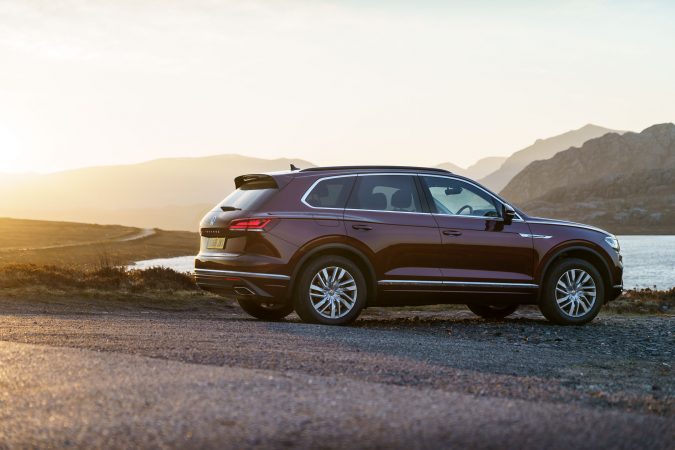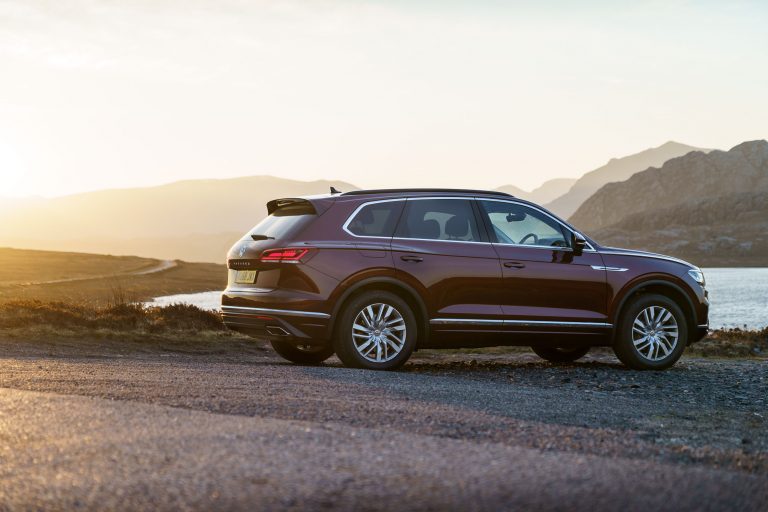 The Driver Assistance Pack Plus for £990, in particular, provides the car with some of the latest active and passive safety features. Oddly though, a rearview camera isn't standard, and so is keyless entry and start. Also, there are no options for a 7-seater configuration. You would need to look at the Tiguan Allspace for that.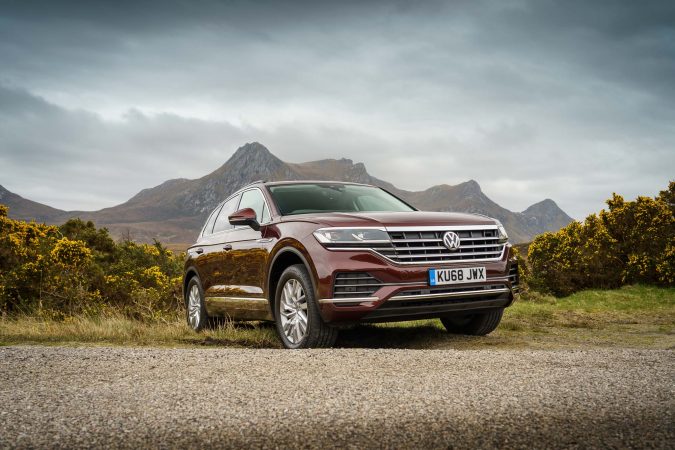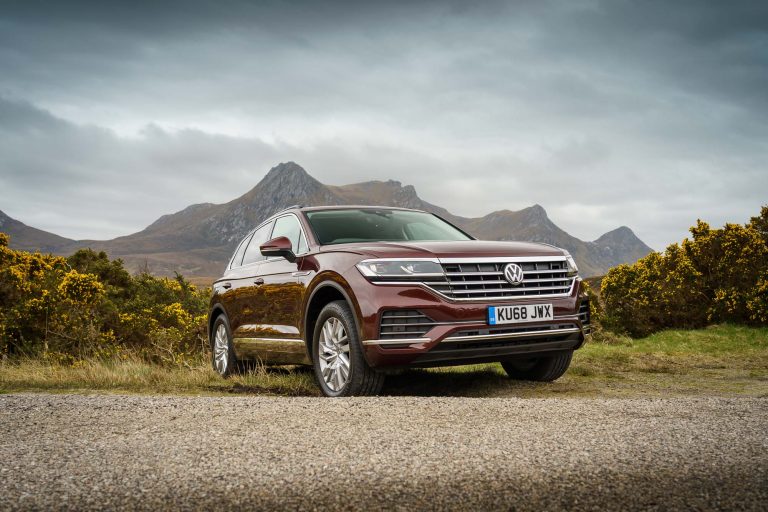 It just drives very well, and it's perfect for long distance cruising. It will travel mile upon mile just fine, and overall it is a well-built car. Bar some applications of scratchy plastics here and there, of course.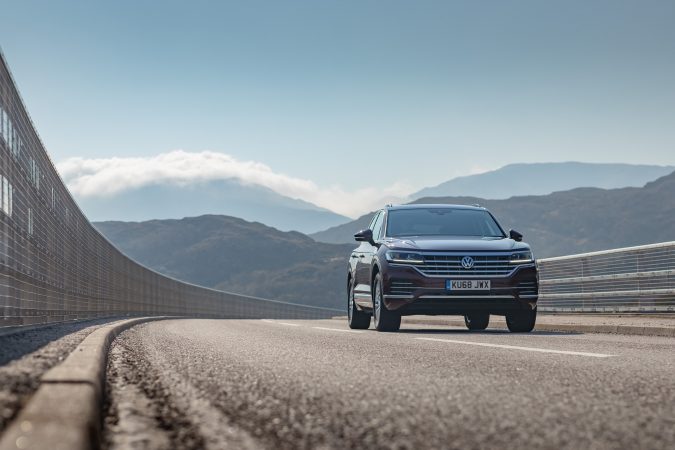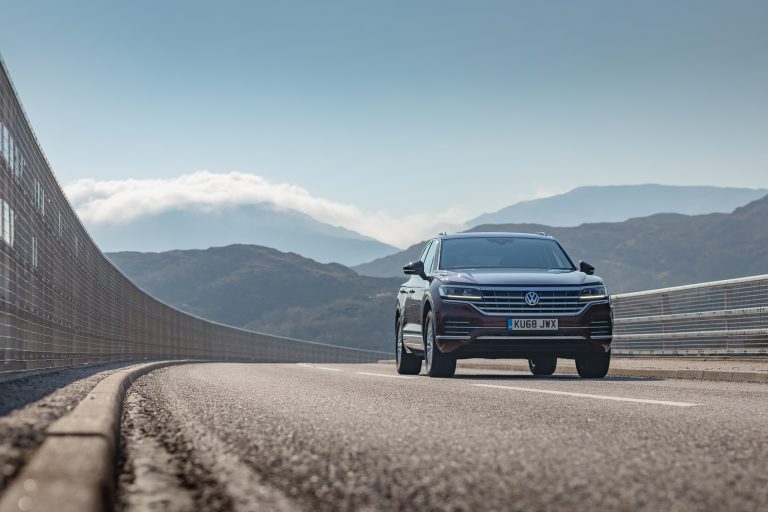 2019 Volkswagen Touareg SEL Cost
Being a car that is made to rival the likes of the Audi Q7 and BMW X5, it is also priced appropriately. A base model SEL will come in at £49,095, and while that does get you a very nice SUV, once you modify it like ours, it'll come to £53,825.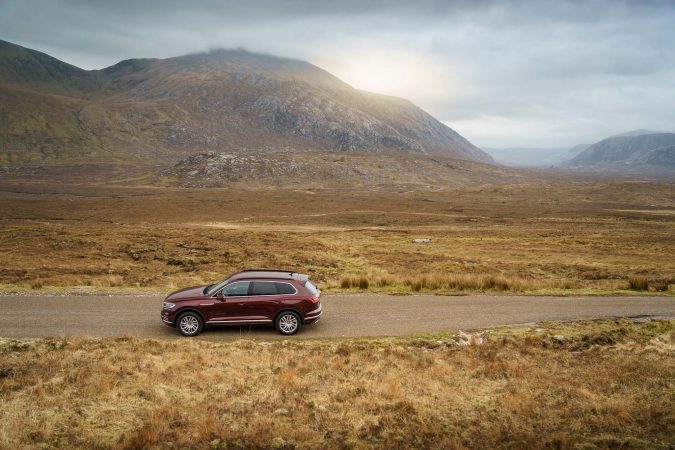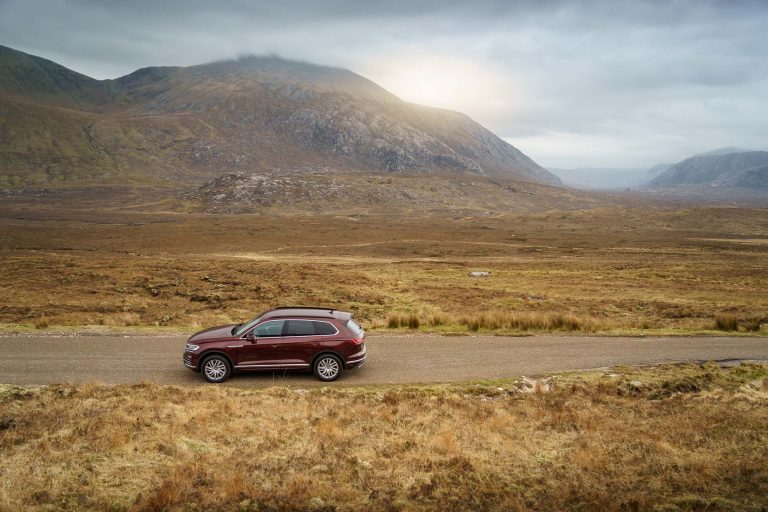 And that is really choosing the options that are most sensible, such as the seats, keyless entry, Driver's Assistance Plus, etc. Although if you want the full experience, perhaps the £2,410 Innovision Cockpit will be worth it, as it comes with a 12.3″ digital display instrument cluster and the 15″ infotainment touchscreen.
Verdict
Over the years, the Volkswagen Touareg has really evolved. While it used to be on the sidelines when compared to its fully-fledged premium rivals, it has now been developed into a premium SUV that's worth serious thought.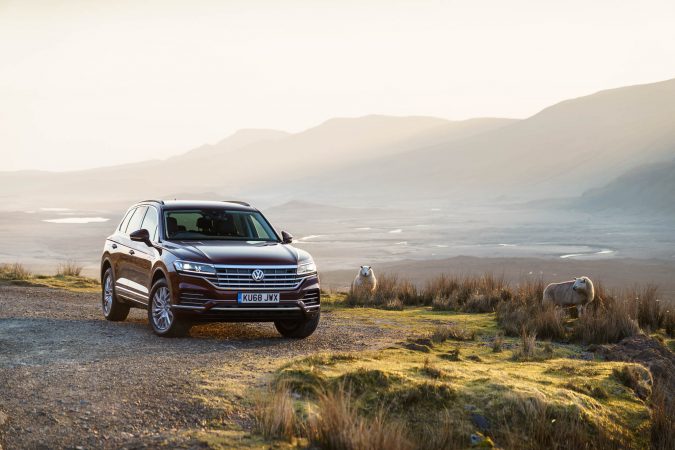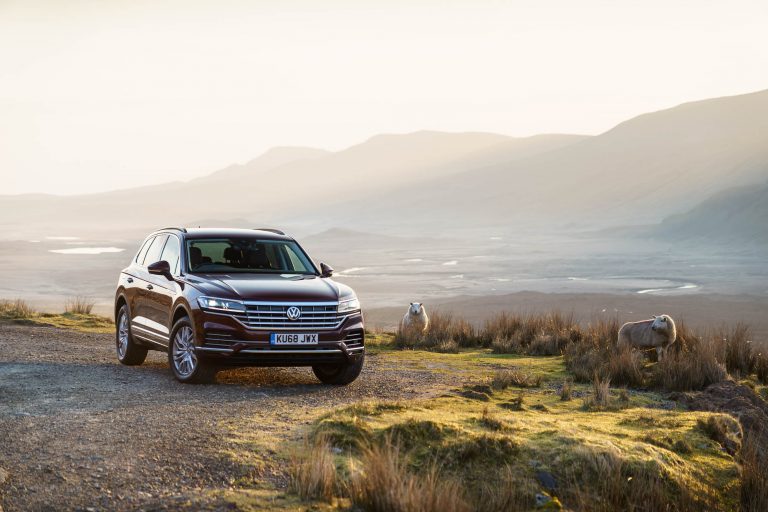 It's quick, comfortable, capable and clever – all critical qualities when it comes to a contemporary premium vehicle. If you're in the market for a quality SUV, then you might want to stop by a Volkswagen dealer next time around.

Specification
2019 Volkswagen Touareg SEL Specs

Price: £53,825
Engine: 3.0-litre TDI V6 turbodiesel
Power: 228 bhp
Torque: 500 Nm
Transmission: 8-speed Tiptronic automatic transmission
0-62mph: 7.5 seconds
Top speed: 135 mph
Weight: 2,070 kg
Economy combined: 34.9 mpg (combined)
CO2: 173 g/km