Driven: 2018 Volkswagen Tiguan Allspace 2.0 BiTDI Review
Volkswagen's latest Tiguan Allspace is a promising potential bestseller, and with the keys to one, I attempt to find out if it's worth the investment.
What is the 2018 Volkswagen Tiguan Allspace 2.0 BiTDI All About?
Volkswagen makes a whole lot of cars. They have an incredibly wide and diverse range of automobiles, but it wasn't until relatively recently – around 10 years ago in fact – that Volkswagen had something to capitalise on the SUV craze.
Now, the SUV at hand is known as the Tiguan. Despite just entering its second generation of production, it's incredibly popular. So popular in fact, it's VW's third best album. Right behind their long-running Golf and Polo.
The second generation included a typical refresh to bring the Tiguan up to date. More importantly, VW found a way to sell more Tiguans – by adding more space. Cue the Tiguan Allspace, a weird concoction brewed by Volkswagen, blending the size of a full-blown SUV with more modern styling characteristics.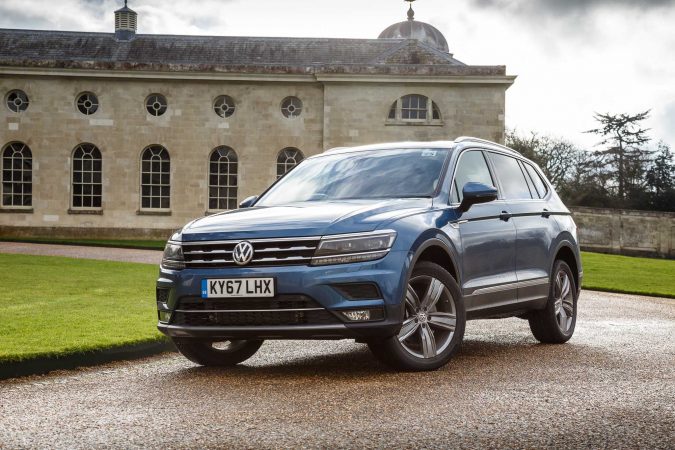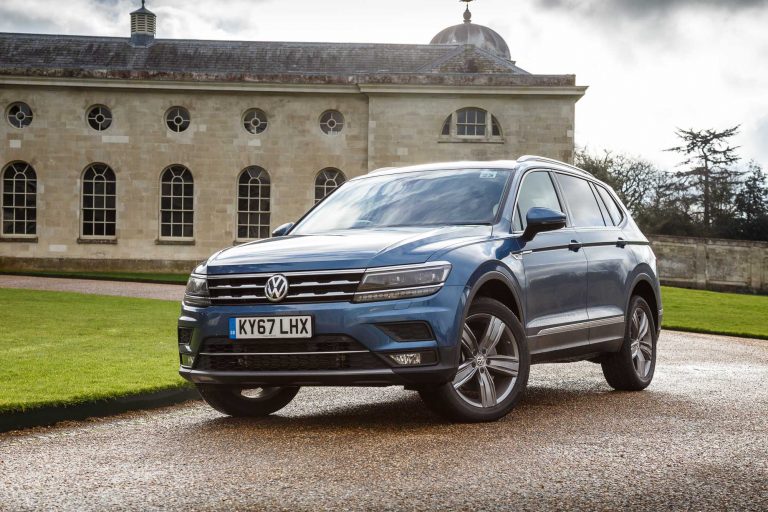 If you like your Audis, then you may find the Tiguan particularly appealing. Overall, the Tiguan runs a distinctively soft styling. The front headlamps sit flush with the VW grille, and it sports an eventful lower apron. From the side, it resembles the profile of the Audi Q3; the rear too reminisces of an Audi.
It's a smart look, and a safe way to go about drawing an SUV. Ours, painted in a muted 'Blue Silk' metallic, paired with those simple 19″ 'Victoria' 5 spoke alloys, standard on SEL trim, sports a pragmatic look. It'll certainly attract buyers of this segment.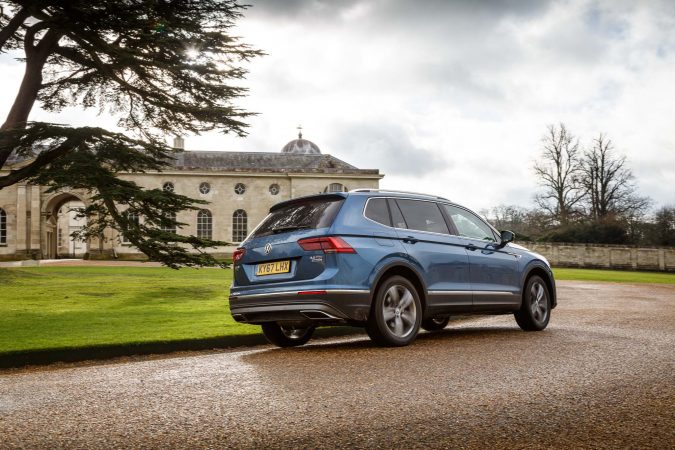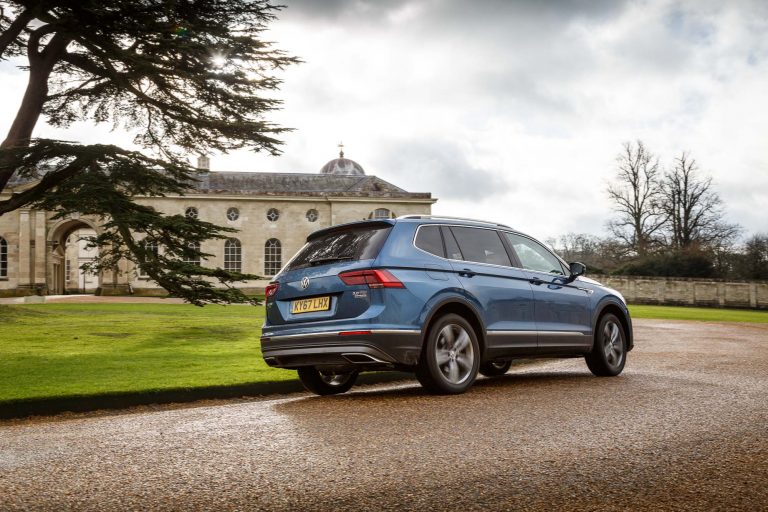 The entire VW range pretty much shares the same engines. In our Tiguan, you'll find the 2.0-litre TDI bi-turbodiesel inline-4 that puts out a strong 237 bhp and 500 Nm of torque. These respectable figures should prove useful to haul the extra weight.
To deliver all that power, the engine is mated to a seven-speed DSG automatic transmission. It drives all four-wheels, courtesy of the standard 4MOTION option. With that, the Tiguan Allspace 2.0 TDI gets from 0-62 mph in just 6.7 seconds, onto a top speed of 142 mph.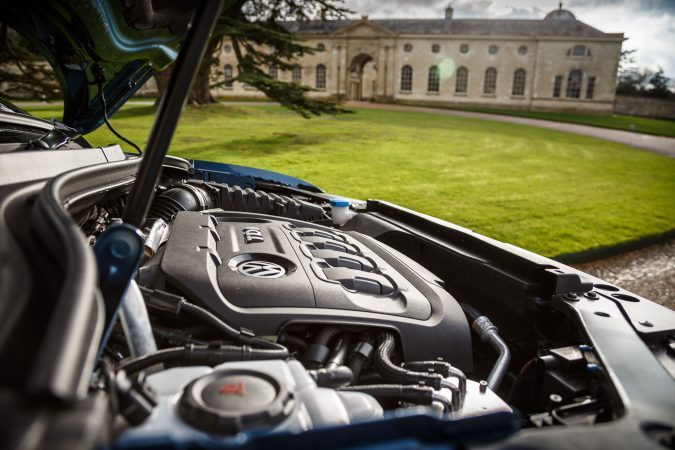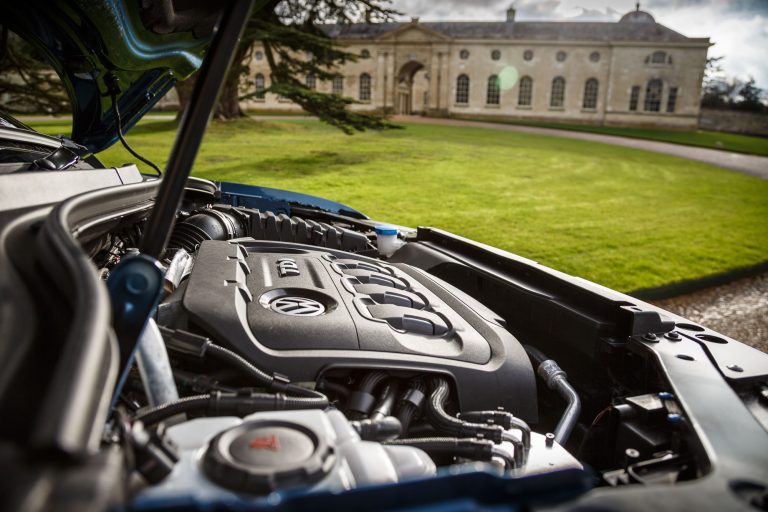 Being a diesel, it still musters acceptable economy figures – 43.5 combined mpg while putting out 170 g/km of CO2.
There are also other engines available, from a 1.4-litre TSI petrol with 148 bhp up to the one we have here. There is a six-speed manual, but that's unavailable with the 2.0 BiTDI.
How Does it Drive?
This being my initial encounter with the most powerful 2.0-litre TDI variant, I wasn't certain what I could expect from it.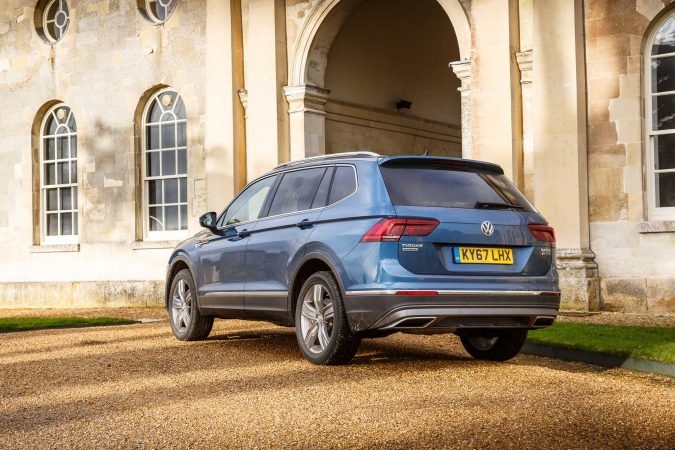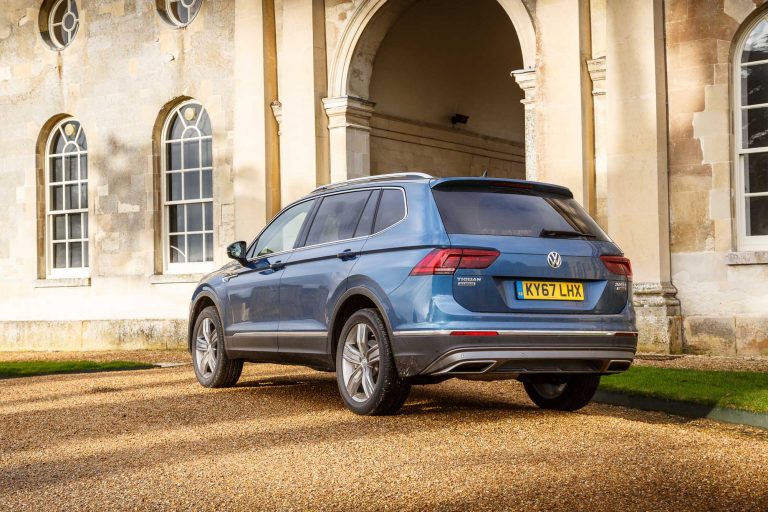 With two turbochargers and 500 Nm of torque, the Tiguan Allspace is definitely surprising to the first-time buyer. There's really no concern for speed, as the 2.0 BiTDI has plenty to give even in the bigger Tiguan Allspace. The turbos are set up sequentially, meaning that there's a smaller turbo to supplement the larger one, effectively reducing palpable turbo lag.
There's a small hint of lag at very low rpm, almost idle engine speed. But that's only noticeable because of the big wallop once you get to around 2,000 rpm. In fact, it can be quite violent if you mindlessly mash the throttle pedal.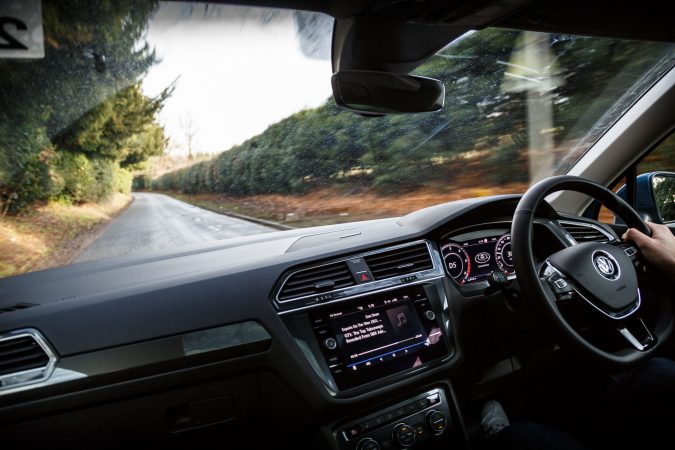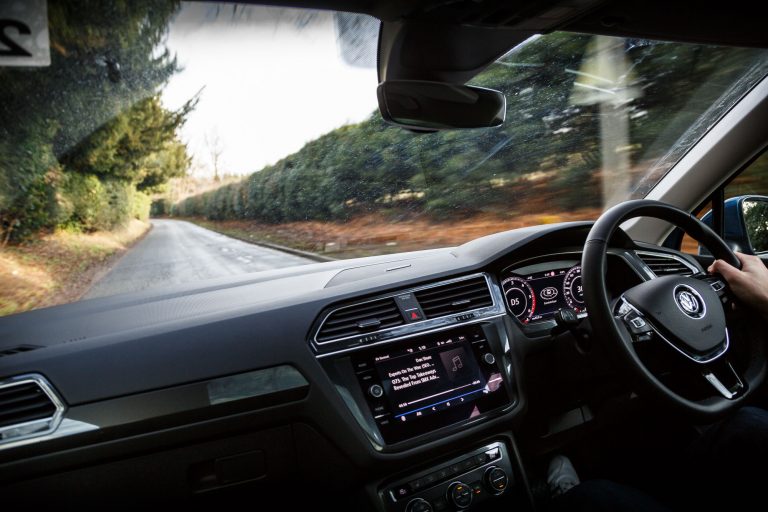 Not that there's a need to use all the torque in reserve, you can perform overtakes by simply feathering the throttle. The engine is also very refined, incredibly smooth and quiet. Once you get on it though, you can barely hear the turbos whistling away while the engine revs up, rapidly emanating the tone of a petrol inline-4.
Pleasingly, because the engine revs up so quickly, the 7-speed DSG automatic transmission shifts swiftly and gently. In fact, if you floor it, the first few gears go by within the blink of an eye. I think the Tiguan Allspace will fare very well against a contemporary hot hatchback off the line.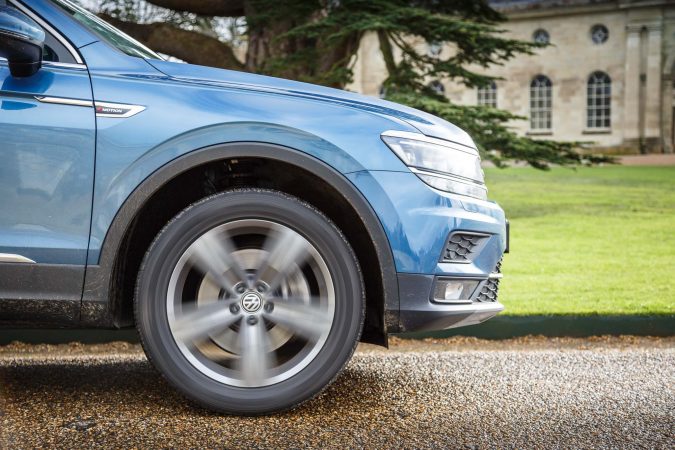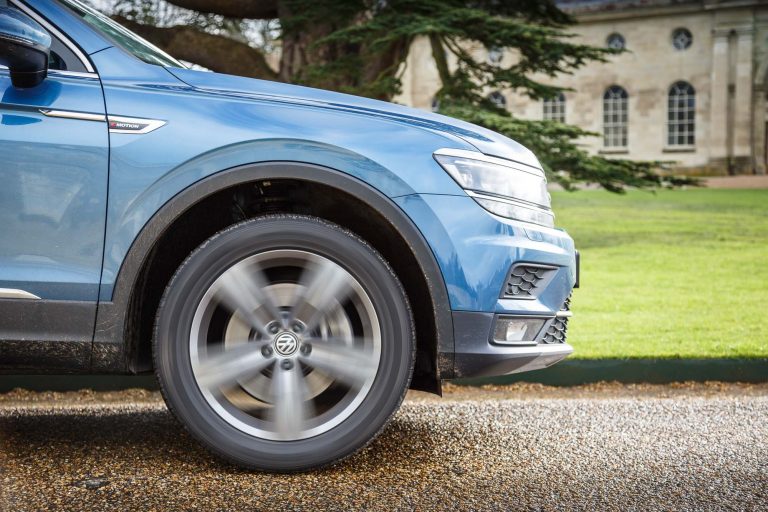 However, because the Tiguan Allspace is a big, lumbering 7-seater SUV at heart, it tips the scale at 1.9 tonnes. That's a lot of weight to overcome, and well, Volkswagen didn't break physics this time around.
That said, Volkswagen has done a good job in keeping everything under control. You won't be dominating the local track days anytime soon, but the Tiguan Allspace is a steady cruiser. It's neat and tidy around corners, happily trundling along B-roads at a stable pace.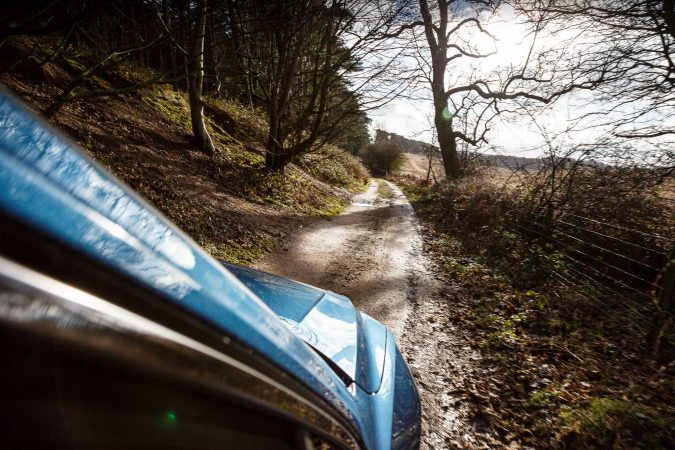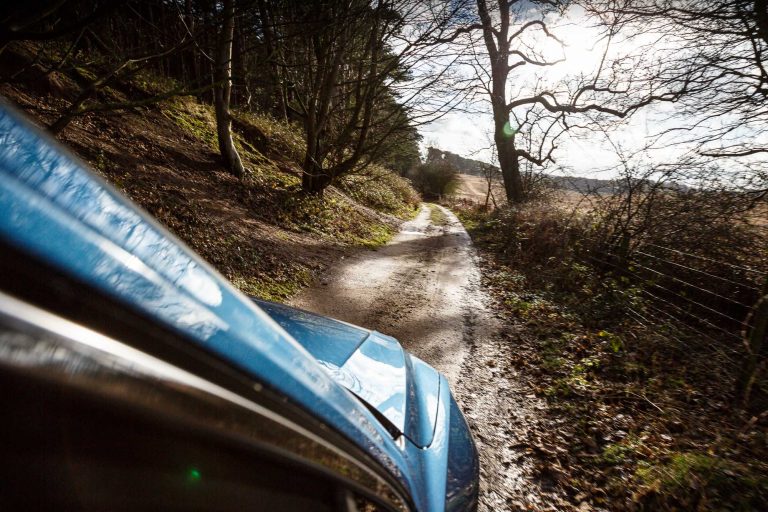 Body roll is decently controlled, and while the steering is steady, it's predictable and accurate. Because the engine has so much torque though, you'll be grateful for the 4WD which works its magic in keeping traction levels safe, even in the wet. It'll assertively move itself around chicanes, given that you keep it prudent. It also copes pretty well in slippery mud, certainly more capable than I dare push it.
Riding on the well-sorted MQB platform, the Tiguan Allspace is pretty supple even on perilous roads, dealing with bumps and crevasses confidently. It settles quickly and nonchalantly too, shrugging off undesirably bumpy urban roads. The weight it has here also aids it in mitigating unwanted undulations.
What is it like Inside?
The interior is as palatable as the exterior is. It's just nice and suitably Volkswagen. The seats we have here are 'Vienna' leather upholstered in executive 'Titan Black' with contrasting white trimming. It's comfortable, but the bolsters aren't particularly supportive – it's more of a relaxing armchair feel.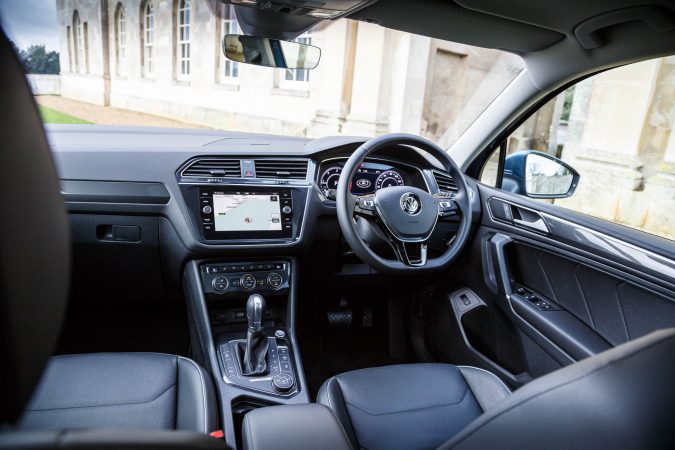 Otherwise, everything is very well built. It's what you may expect from a Volkswagen. Ours, being the SEL, enjoys a bit more kit over the lower SE trim, such as a panoramic sunroof and the large 12.3″ digital instrument cluster.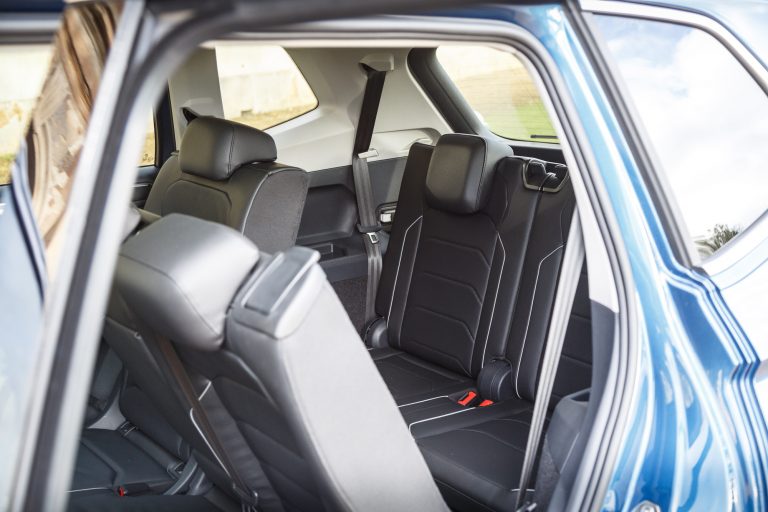 Most of what you can touch is padded with soft materials and the 8″ infotainment touchscreen system is very intuitive. Moreover, the sheer amount of space offered in the Tiguan Allspace is joyous. There's plenty of legroom and headroom for everyone here too, except the rearmost row. The third row struggles to offer enough legroom for the tall blokes, so it's really reserved for children.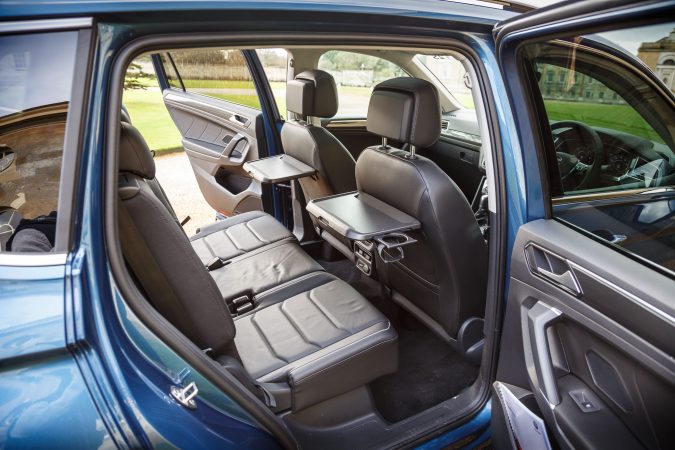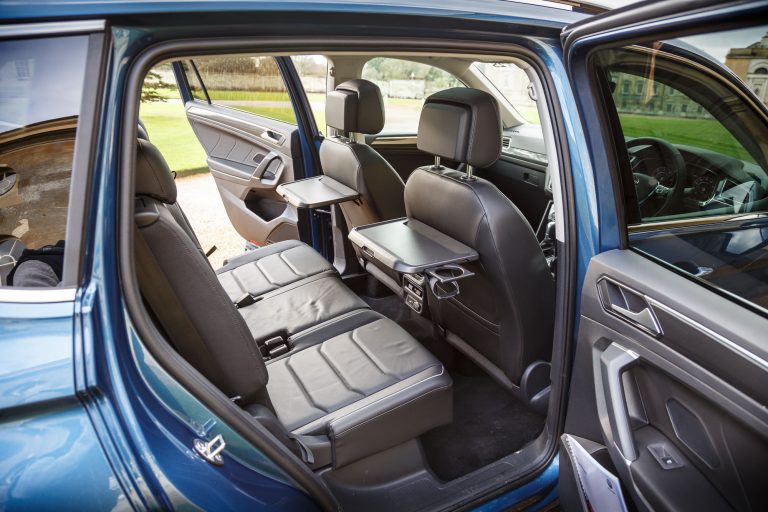 If you have the third row of seats upright, luggage capacity is limited at best. 230 litres, enough for a grocery run, but not much more. Fold the 3rd row down though, and you get 700 litres, which can further expand up to 1775 litres with the second row down.
The Experience
Overall, there's nothing that I can fault in the Tiguan Allspace. It's the SUV for people who want MPV space in a stylish SUV suit, and that in itself is a tempting proposition. The 2.0-litre BiTDI is very strong, packing a big punch underneath that sober 7-seater SUV facade.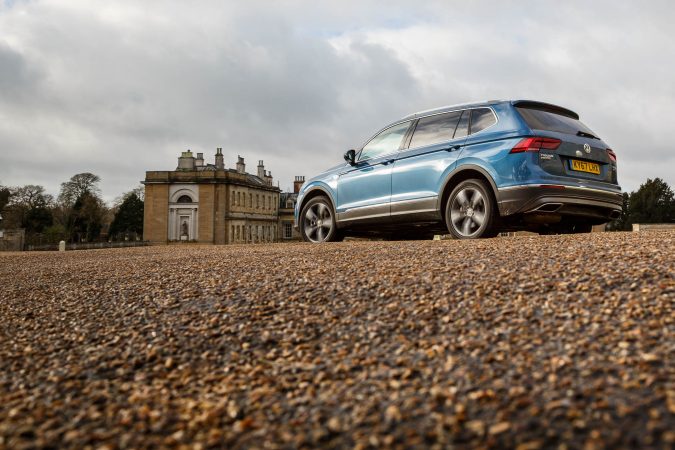 The handling characteristics of the Tiguan Allspace aren't particular titillating, but nothing its target demographics will shun either. The car moves itself along steadfastly, and with its quiet cabin it's a joy to drive on the motorway.
Verdict
Is the 2.0-litre BiTDI worth the extra premium? It's definitely not a cheap option, starting in at £39,965, nearly eight grand over the base SEL model. That said, if you often haul a lot of cargo around, and frequently drive with multiple passengers, it's worth a thought. The near-instantaneous torque offered here is intoxicating, even though the Tiguan Allspace is massive and heavy. And it certainly feels premium enough to warrant the extra cash.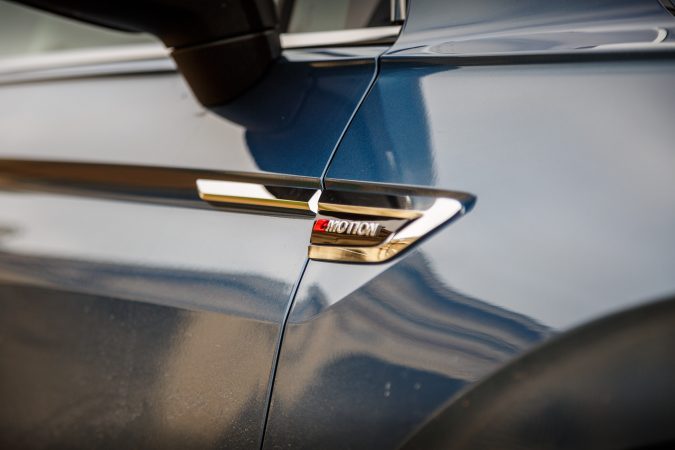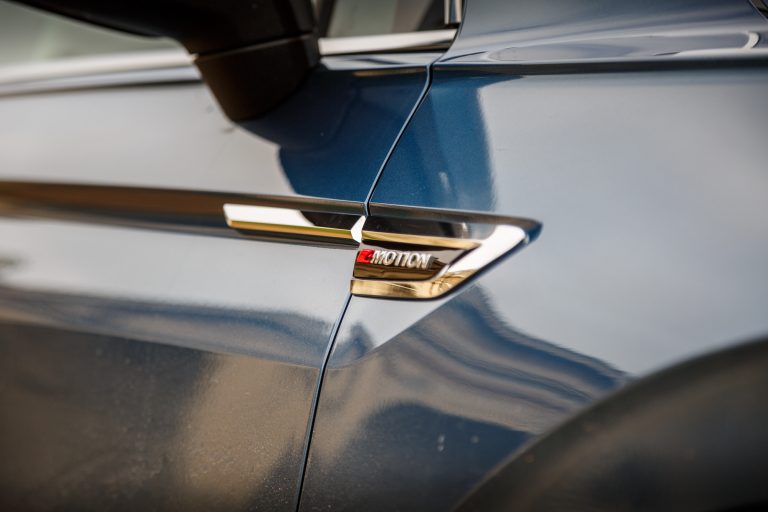 Otherwise, if you just want more space to cope with the odd extra passengers, then the basic SEL trim with the 150 Ps diesel is the more practical choice. You lose quite a bit on the power front, but it's still a well-built car with an extra row of seats. There's also the upcoming sportier R-line, if you want more sportiness with the 7-seater practicality.
If you want something similar from a different marque however, you may want to have a look at the Skoda Kodiaq. It's more affordable, and still offers that extra row of seats. Otherwise, the Tiguan Allspace is just a pleasant experience all around, it looks good, it drives well, and it's plenty comfy, and that's a job well done.
2018 Volkswagen Tiguan Allspace 2.0 BiTDI Specs
Price: £39,965
Engine: 2.0-litre twin-turbocharged inline-4 diesel
Power: 238 bhp
Torque: 500 Nm
Transmission:  7-speed DSG dual-clutch automatic
0-62mph: 6.7 Seconds
Top speed: 142 mph
Weight: 1,920 kg (unladen)
Economy: 43.5 mpg
CO2: 170 g/km