Driven: 2017 Fiat 500L Cross 1.3 Multijet Dualogic
With the keys to Fiat's new car, the 500L Cross, we attempt to find out how good the car is.
What's the Fiat 500L Cross 1.3 Multijet Dualogic all about?
The Fiat 500 is legendary in the automotive world, a cult classic if you will. It's tiny and fun to drive. People also love its cute aesthetics, and this versatile platform has been used to create countless interesting variations.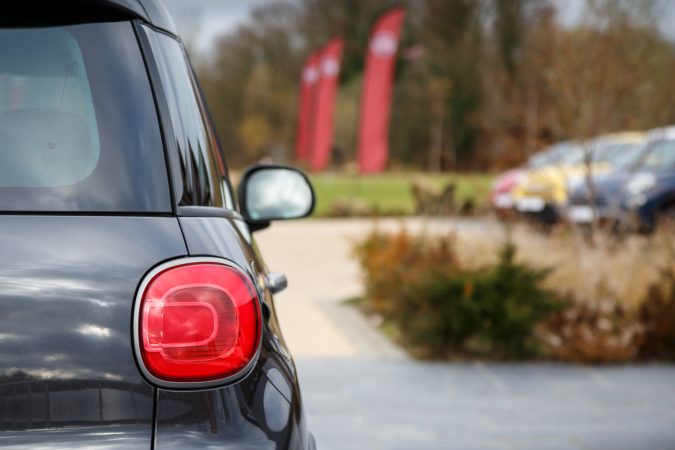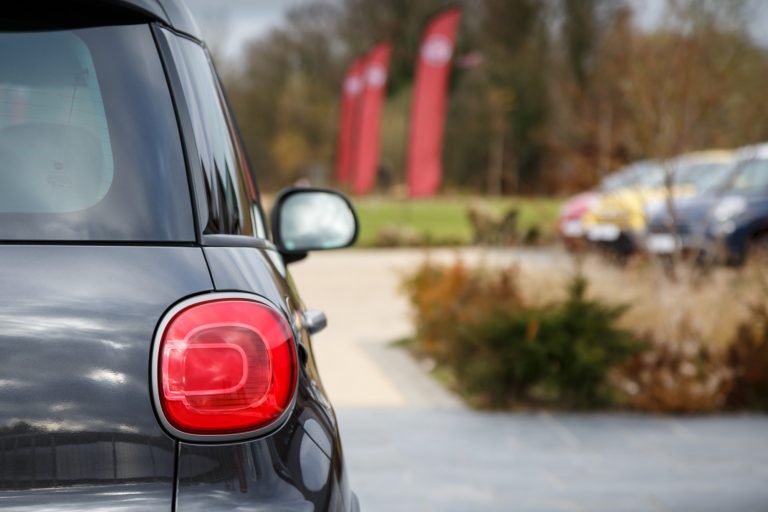 The 500L is Fiat's entry into the SUV. Then there's the 500L Cross which is more practical. However, Fiat must proceed with caution here, as it's sacrilegious to the fans when they tamper with the original formula. Is the 500L Cross executed correctly?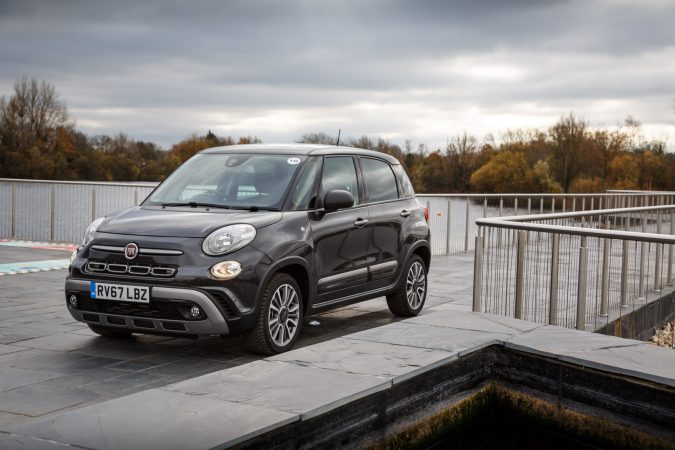 If you're worried about looks, then don't. The 500L is chubbier than the 500. It's also taller, bulkier and sports an extra pair of doors. Otherwise, it's still identifiable as a Fiat 500. But there's still a sinister force that attracts you to the 500L Cross.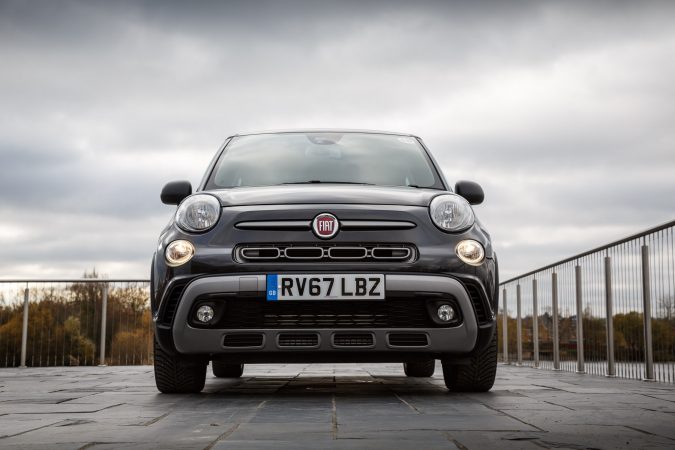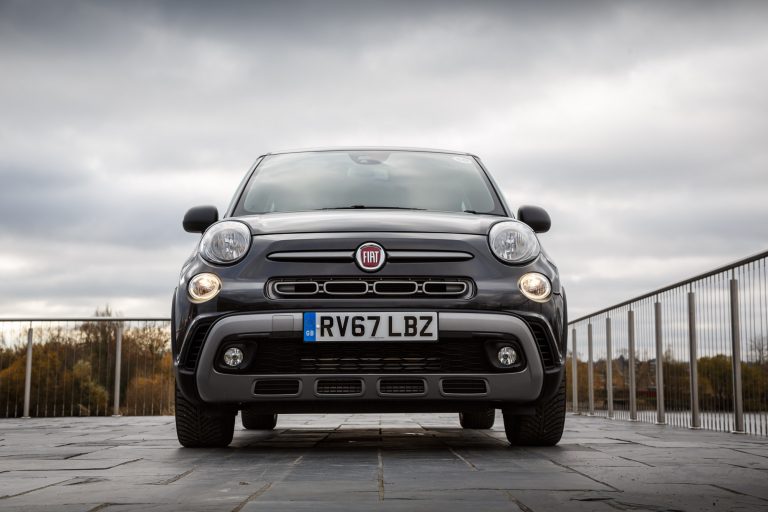 The 500L Cross is also wider and sports a different, tougher-looking body with a Cherokee-esque grille. Our model sits on the standard 17″ 'Trekking' alloys with a diamond finish and is painted in 'Heavy Metal Grey' with a two-tone matte black roof. It's a conservative choice, I'd prefer a more joyous shade. Considering there are so many options to choose from, it'd be rude not to.
We had the mid-range option for our engine, the 1.3-litre MultiJet Dualogic inline-4 diesel. This emits a modest 95 hp but a solid 200 Nm of torque. It may sound surprisingly diminutive, and yes, it is. That's because the 500L Cross, despite being bigger, shares a very similar engine option to the normal 500.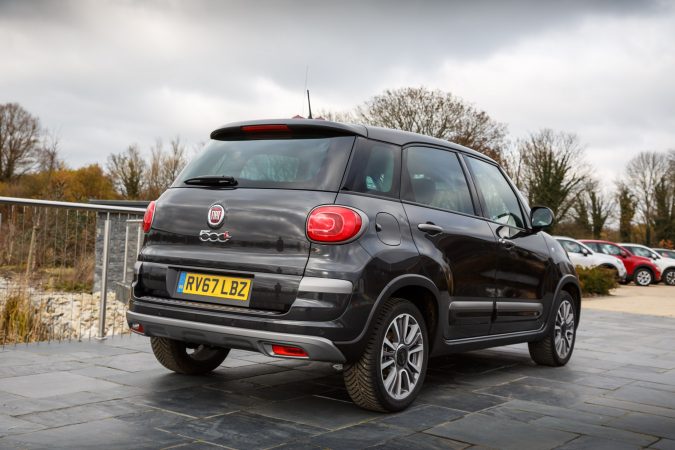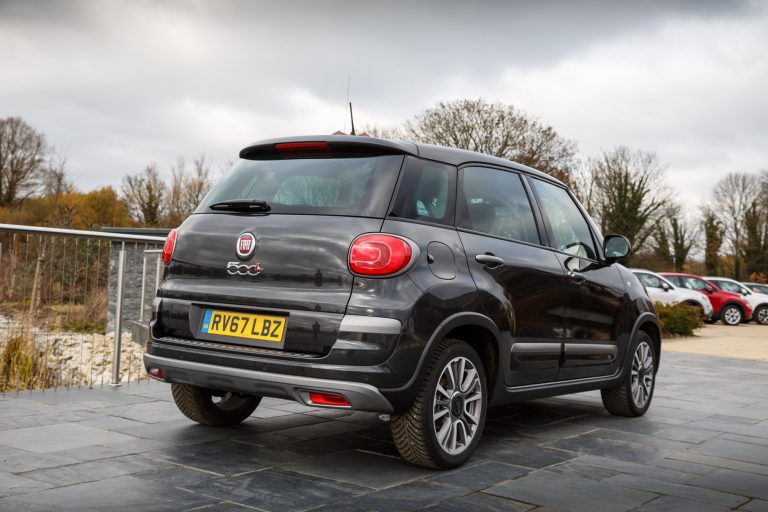 If you're wondering what "Dualogic" means, it's Fiat's name for their gearbox. The engine is matched to a semi-automated 5-speed transmission that drives the front wheels. With this combo, the 500L Cross will complete the century run in a leisurely 15.5 seconds, with a top speed of 101 mph.
Thankfully, for all the compromises made in visceral speed, the 500L Cross returns excellent figures for quite a sizeable car: 70.6 mpg combined and emitting 106 g/km of CO2.
How does it drive?
To be blunt, the 500L Cross is not a speedy option. However, for what it lacks in power, it makes up for in brute force. Since the engine makes the bulk of its torque really low down, the 500L Cross can get going fast.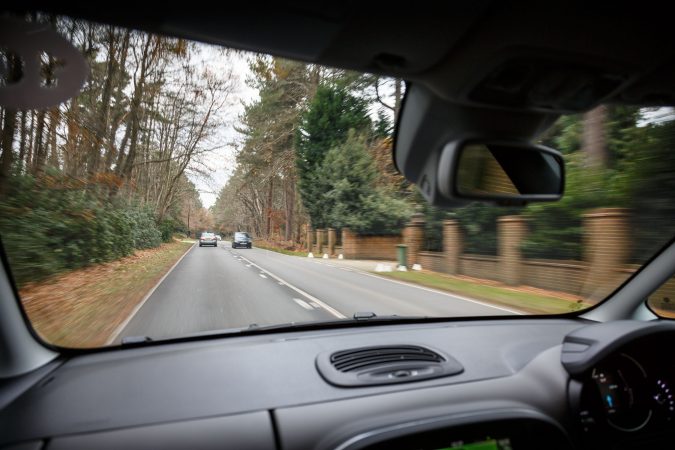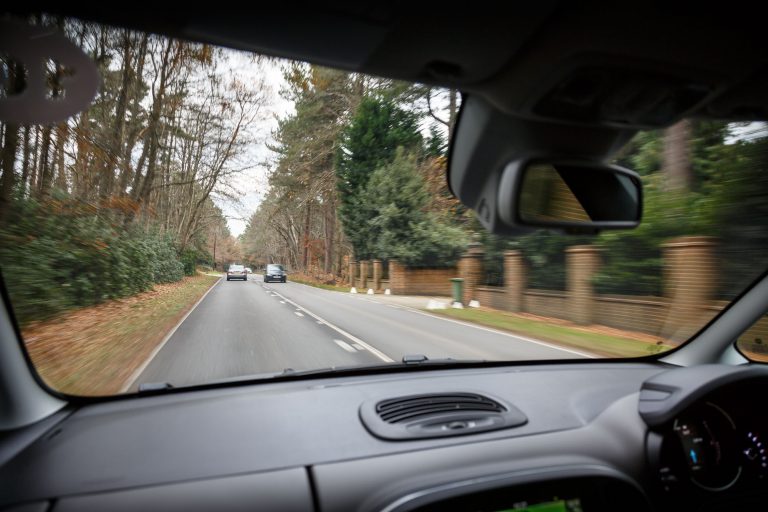 However, if you're anticipating thunderous pace that keeps the throttle pinned, you'll be sorely disappointed. That said, because of the torque, overtakes don't feel as strained as you might expect. And if the engine helps the car pick up the slack, it has done its job well.
Otherwise, the 1.3 Multijet is pretty refined, being relatively smooth and silent during its operation. You can barely hear it at idle, and it generally just hums when cruising. Depress the throttle though, and it sounds just like a typical inline-4.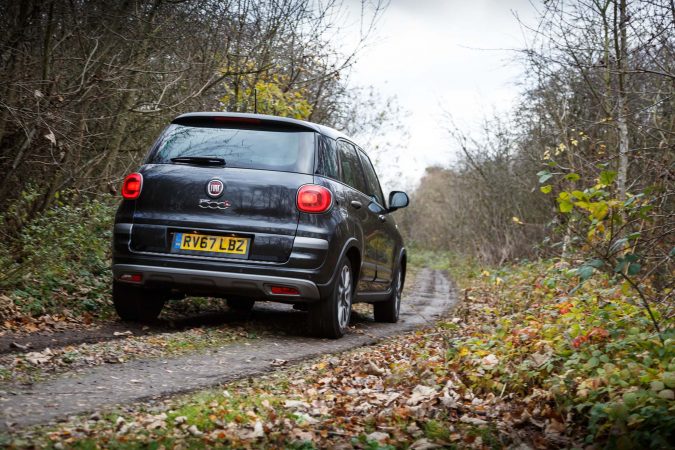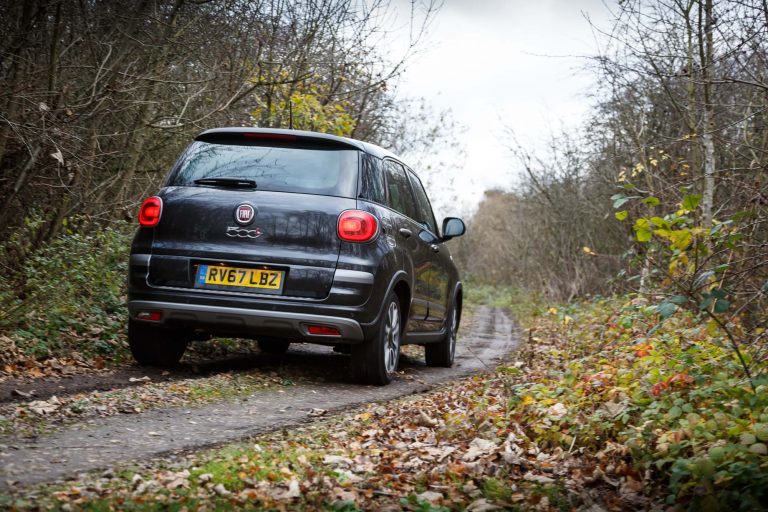 The 5-speed Dualogic gearbox is lax at best – don't expect quick shifts here. However, it's still likeable, since the transmission shifts smoothly and generally makes good calls. Because it shifts quite slowly, the manual mode is really there for you to choose the gears you want, and not for enthusiastic driving.
The great news is that the 500L Cross handles well. It may look tall, but body roll is well managed, and the car has plenty of grip when cornering. The steering is a breeze, being predictable and light.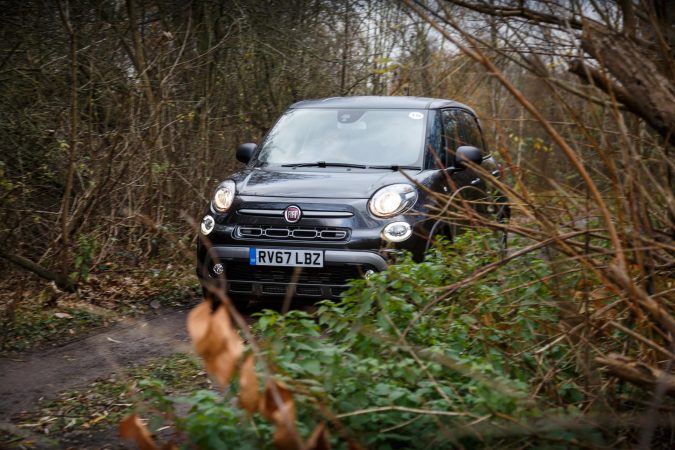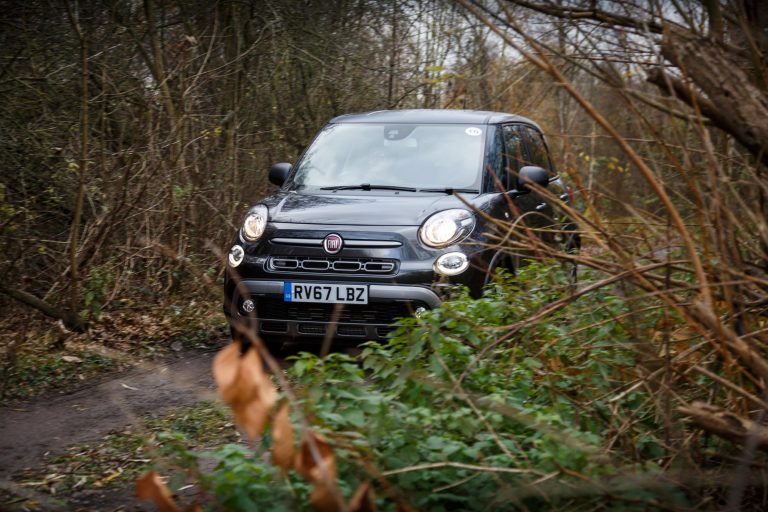 Britain's terrain is particularly punishing for a car, and the 500L Cross deals with rough terrain well, the vehicle regains composure quickly, and it's never unbearable inside. At speed, I didn't find bumps a great threat, so I found the car to be quite comfortable.
Remarkably, in the Cross variant, you get the Traction+ mode and tyres that can cope with mud or snow. We pushed the 500L Cross over slippery mud with no hassle. The solid dependable torque and increased traction really helped here.
What is it like inside?
If you're going for one of the 500L variants, you're looking at the inside, and the 500L Cross certainly impresses here.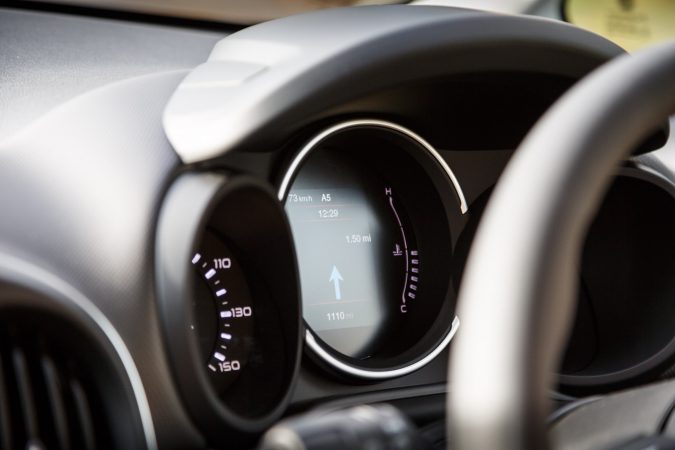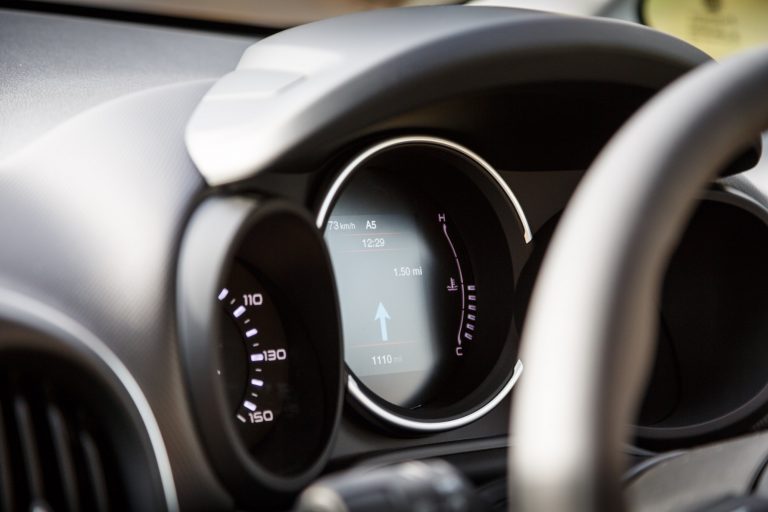 To begin with, the standard 'Black and Anthracite' fabric seats are very comfortable. With thin pillars and a split A-pillar, visibility in the driver's seat is amazing. Riding higher also gives you a commanding view of the road. The seats are also fully adjustable, even the height.
Otherwise, the interior remains the same as the normal 500L. It is smart and simple, with an emphasis on curves and rounded edges. It also includes the 7″ touchscreen infotainment system, which, like ours, can be upgraded with a navigation system and Apple CarPlay/Android Auto Connectivity for £250 and £150 respectively.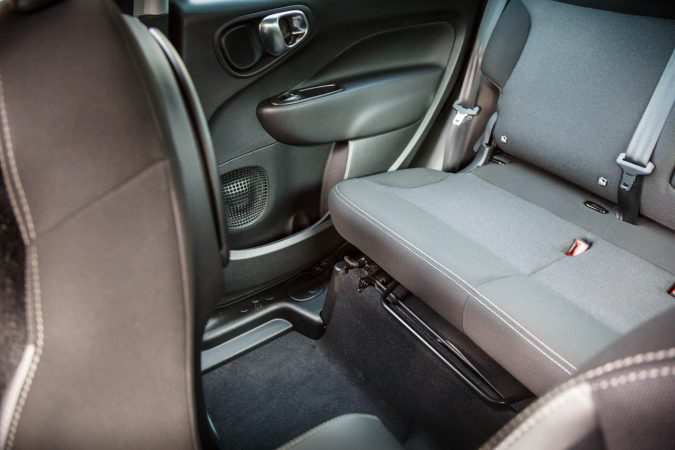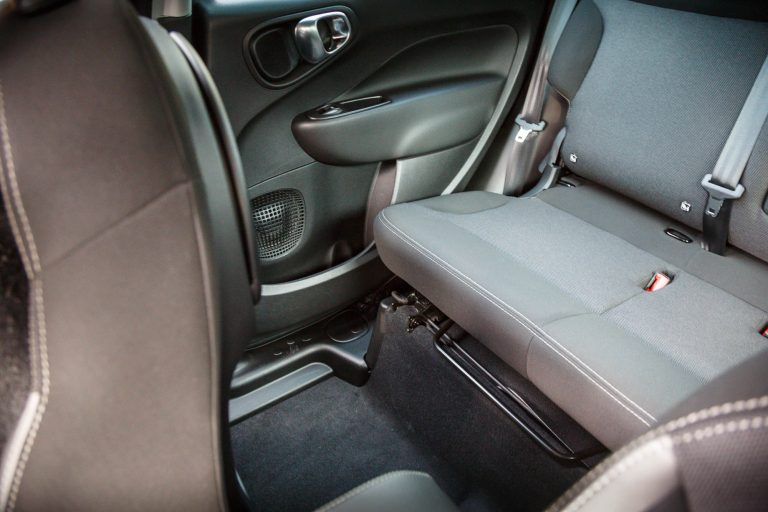 The 500L Cross' interior is very spacious and because there's no sloping roof, there is lots of headroom and legroom. Even lanky blokes can easily sit in the back, and that's something you definitely can't do in a normal 500.
That applies to the storage space too. You can find cubby holes littered around the cabin, and if those are not enough, there's always the capacious boot. The new 500L Cross boasts a stupendous 455 litres of storage, and you can fold all the passenger seats down for extra room.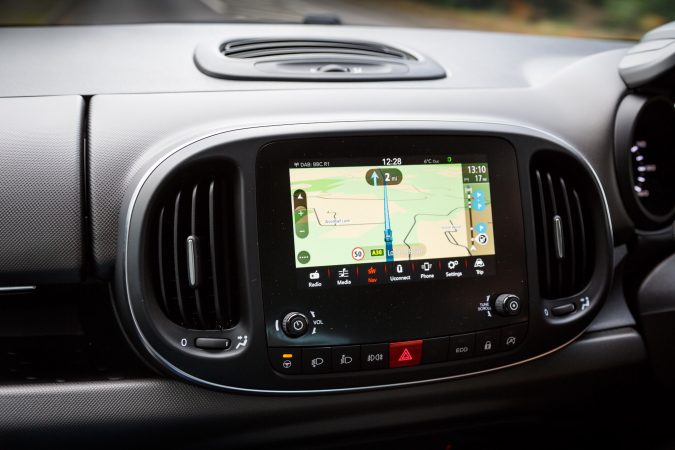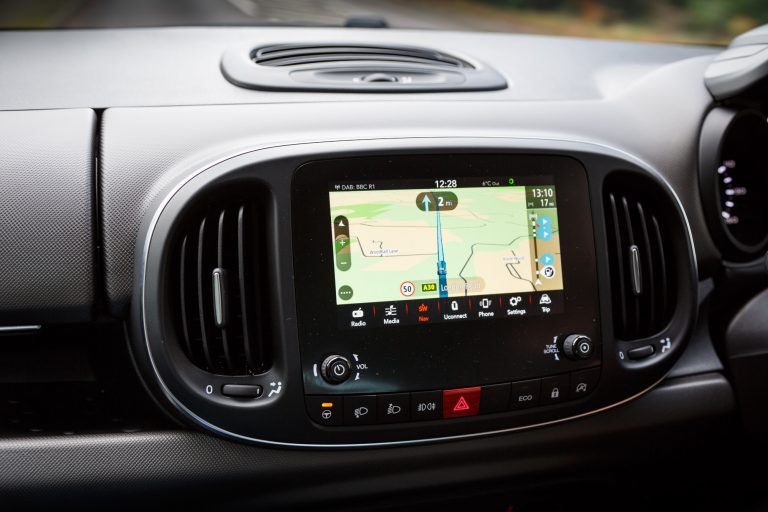 The boot features the 'Cargo Magic Space' system, which is a floor that can be switched around to alter the height of the loading platform. It can also segregate the cargo vertically.
If you don't mind spending more, the 500L Cross has an extensive range of optional extras. That said, as standard, it already offers a solid kit.
The experience
The 500L Cross is well suited to city living and makes a great urban runabout. It also looks the part and would make a stylish addition to your driveway. If you kick it into 'City' mode, the steering gets even lighter, making navigation a joy.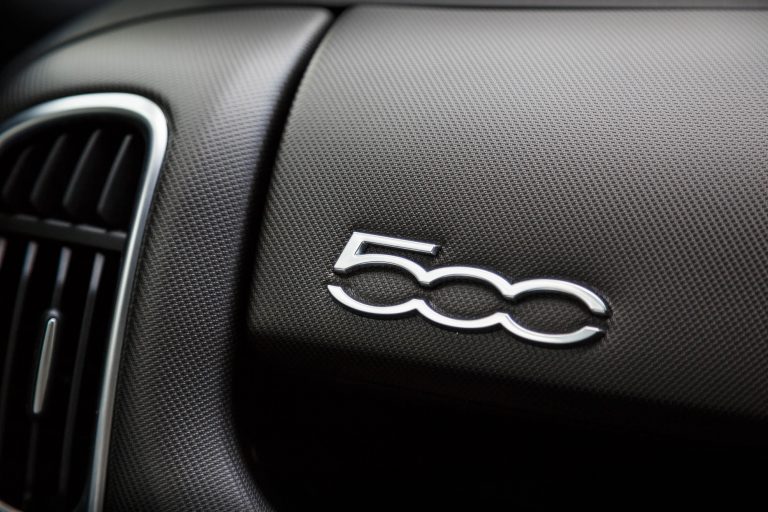 Verdict
The question is: is the Cross worth it? If you are frequently on rough terrain and you like how it looks, go for it. You can't go wrong with any of the diesel options here too, as they offer dependable performance whenever you need it. The Cross variant also offers a few extras as standard.
If Fiat's objective is to make a family-friendly 500, they've done it. It's still as charming as the 500, because it looks like one. Perhaps that's why it's a best-seller. It copes well with city driving, and it returns good mileage.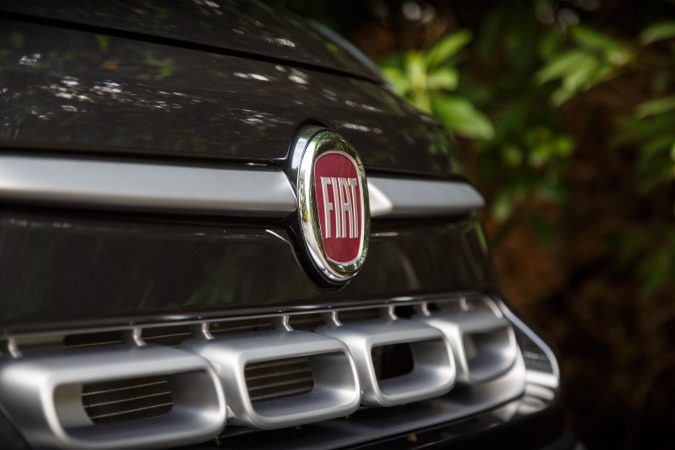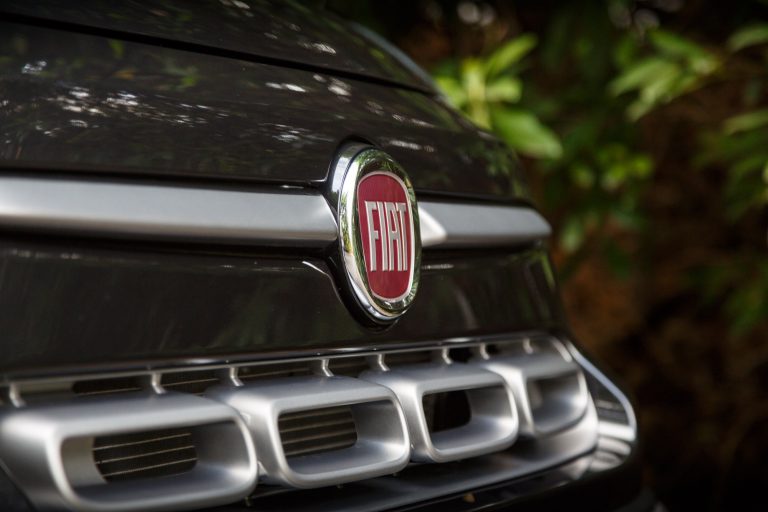 It's nowhere near as invigorating as a small 500, but MPV buyers don't particularly care. It's practical and comfortable. Most importantly, it looks chic, and it copes with a range of terrain.
However, there's another car built with the same ethos in mind. The MINI Countryman. That said, I think the 500L is a tad more charismatic than the Countryman. Good work, Fiat.
2017 Fiat 500L Cross 1.3 Multijet Dualogic
Price: £18,195
Engine: 1.0-litre turbocharged inline-3
Power: 95 hp
Torque: 200 Nm
Transmission:  5-speed Dualogic semi-automatic
0-62mph: 15.5 Seconds
Top speed: 101 mph
Weight: 1,370 kg
Economy: 70.6 mpg
CO2: 106 g/km