Honda Civic Type R GT FK8 Review
The Honda Civic Type R has always been a favourite of mine and while its looks can be polarising, this is one of the most fun cars you can drive. I got a chance to really put this car through its paces during a weekend on Welsh roads. It once against reaffirmed my fondness for this hot hatchback. Here is a look at how exactly it managed to do so.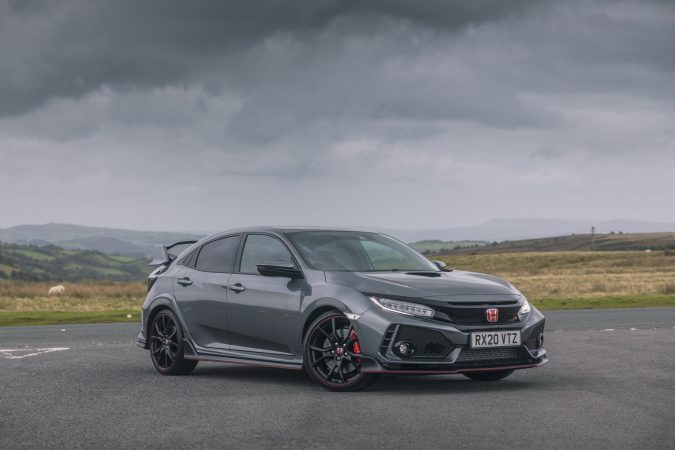 What is the Honda Civic Type R GT FK8 about?
The original Type R was a breath of fresh air. Hot hatchbacks like the Type R managed to provide a car that was accessible to everyone while being arguably even more fun than the supercars. The formula was simple. A smallish footprint, loads of grip, excellent handling characteristics, and a peppy engine mated to a very good gearbox all delivering loads of power to the front wheels. In that respect, the current Type R hasn't changed much. As we shall soon find out, this is a really good car to drive. So, before we get into that, let us address the elephant in the room.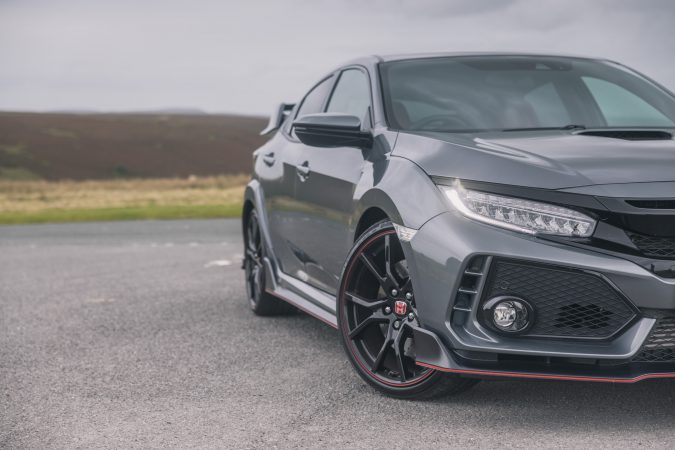 The Civic Type R would have been a universally loved car had it not been for its looks which can lead to a lot of heated arguments and divided opinions. It is one of those things that people either completely love or completely hate.
Those who love it feel that it is ultra-modern and just visually represents the wild and unrestrained nature of the car. Those who aren't big fans of the appearance of this car often say that it is a bit over the top and that the designers just didn't know when to stop.
Personally, I feel that the looks while unique are not what should be the deciding factor when it comes to this car and even if you do not like the way it looks, you should drive it at least once before making the final call.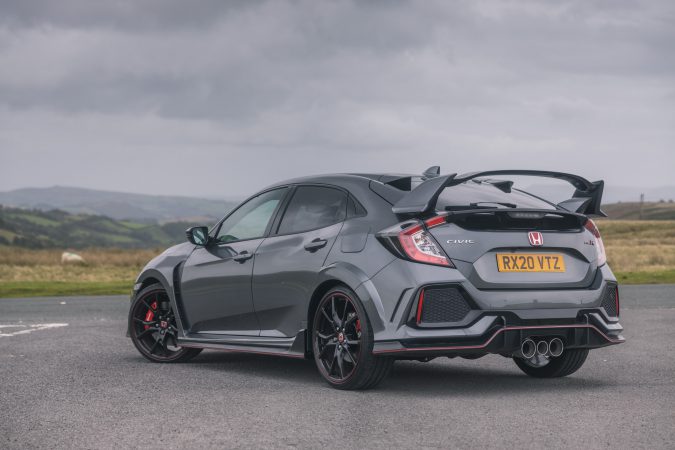 From every side, this car is all about sharp angles, contrasting accents and multiple vents. There is a lot going on. It is eye-catching and will definitely turn heads. It is a bit too ostentatious and you won't probably turn up in it for a sombre occasion.
However, beyond that, a lot of the design features are functional as well. The various scoops and vents do help in keeping the engine and brakes cool while the overall design also generates some downforce.
The triple exhaust with the smaller middle tailpipe helps with the performance and the exhaust note.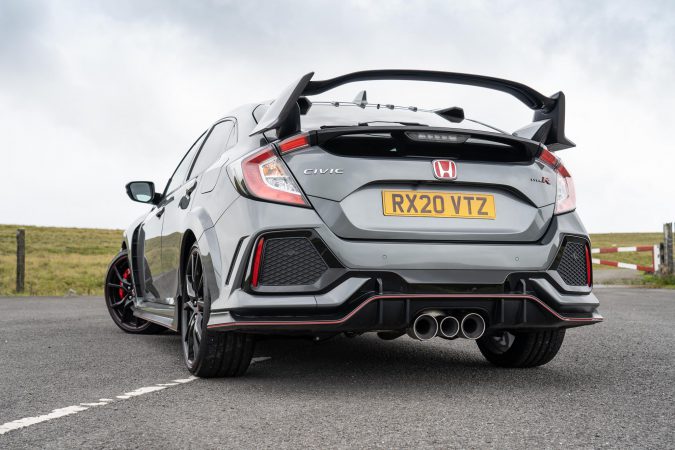 This Honda Civic is powered by a 2.0-litre VTEC Turbocharged engine that produces 316 bhp of power and 400 Nm of torque. It can go from 0-62 mph in 5.6 seconds and boasts a top speed of 169 mph. The combined fuel economy is 36.7 mpg and the CO2 emissions are 176 g/km.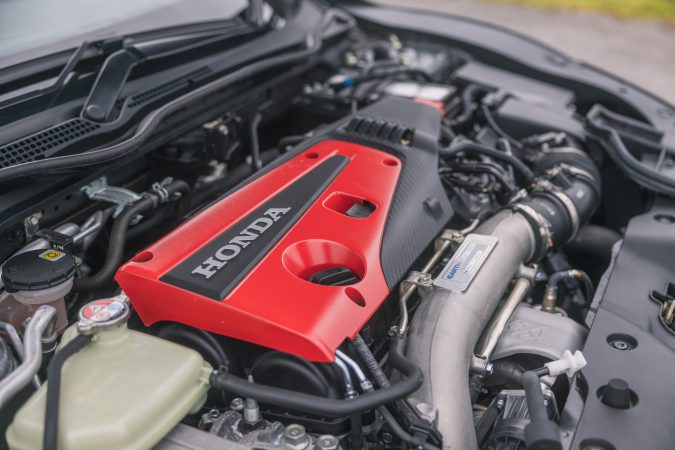 How does it drive?
As I mentioned earlier, I made sure that this car was well explored during my test. I took it to Wales over the weekend and spent hours going around corners with plenty of changes in camber and elevation to put this car through every possible situation there is. Despite having high expectations, it still managed to surprise and amaze me.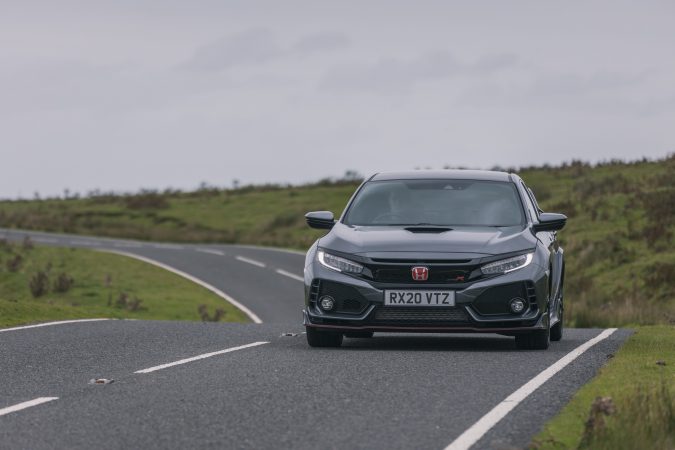 Let me begin with the way the power is delivered. There are obviously many cars that are a lot more powerful than this car but you need a certain level of dexterity to get those cars to launch off the line without just spinning the wheels in place. The Civic just manages to put the power down no matter how boyish you are on the accelerator and it launches with a vigour that will make you feel like a pro driver.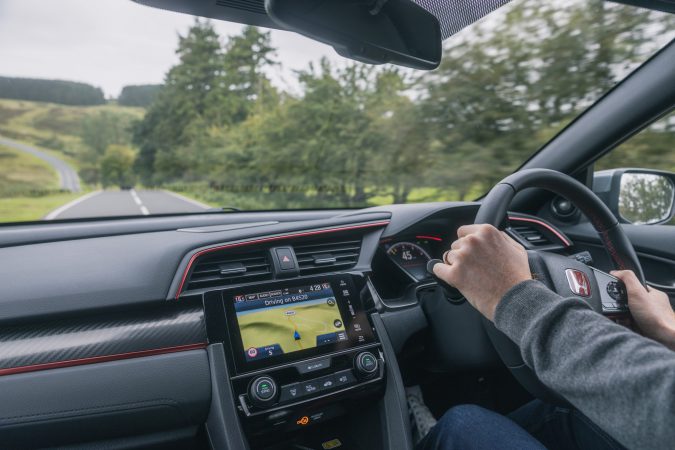 The same is true with the steering. It has the uncanny ability to let you know exactly where the limit is. This allows you to go around corners with high confidence. Even when you push it close to the limit, it never feels like it is about to snap and you will intuitively know exactly what to do to regain composure.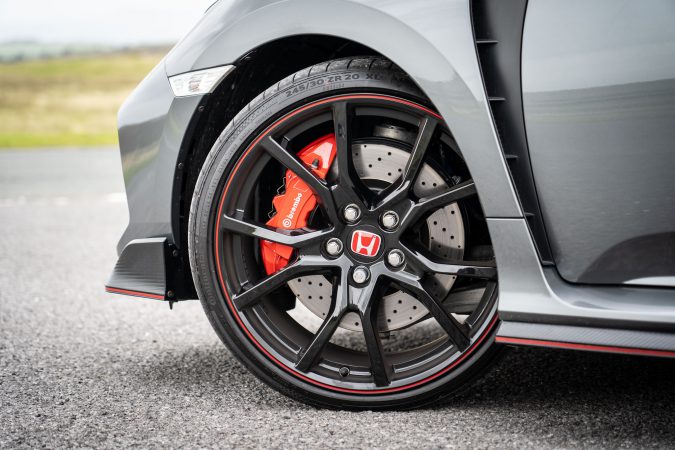 During my testing drive, I came across many off-camber corners that have caught me off guard in the past but this time I was able to throw the car around them like a man possessed and therein lies the charm of this car. We all have that one friend who can bring out the wild side in each one of us. Someone who can make us do things that wouldn't even cross our minds under normal circumstances. That is exactly what this car does to you. It will bring that wild side out every time you sit behind the wheel.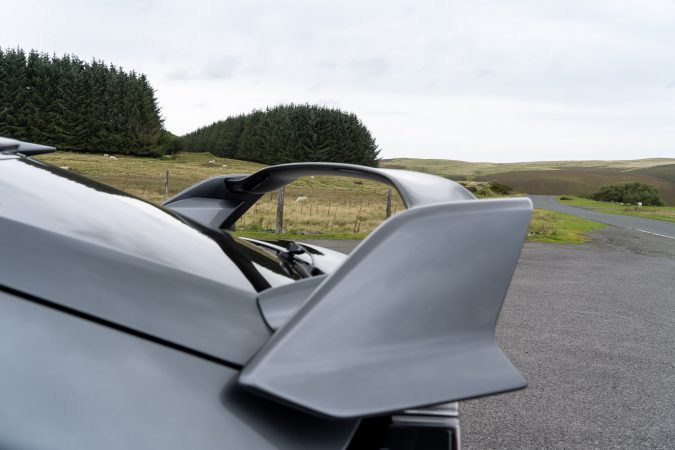 One concern people have is regarding the turbocharger but this is a clever car and any turbo lag if present is barely noticeable. This is thanks to an over-square cylinder design that keeps putting out power all the way up to the 7200 RPM rev limit.
This coupled with one of the best gearboxes in the entire industry makes it a real stand out car that will always respond to every driver input with immediacy.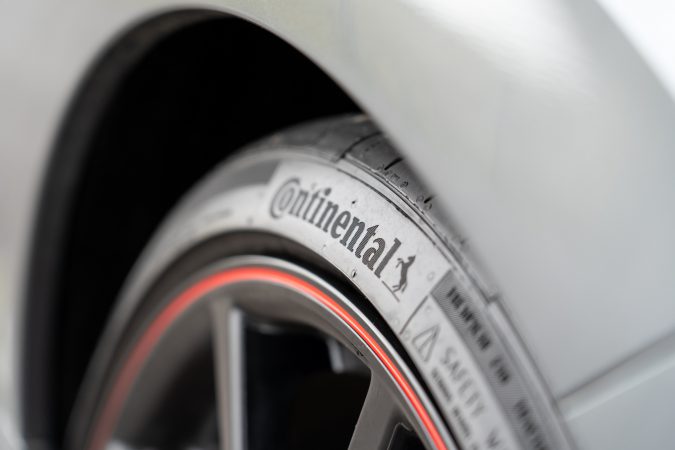 The Continental ContiSportContact 6 tyres are very good and are equally good at gripping the tarmac even beyond my expectations for them. The brakes were particularly impressive as well. They always offered strong bite and feel even after hours of working them down slopes and countless hard straight-line braking. The adaptive dampers, limited-slip differential, and multi-link rear suspension keep the car easy to drive and fun even when chucked around highly technical turns and this should make this car quite handy around a track as well.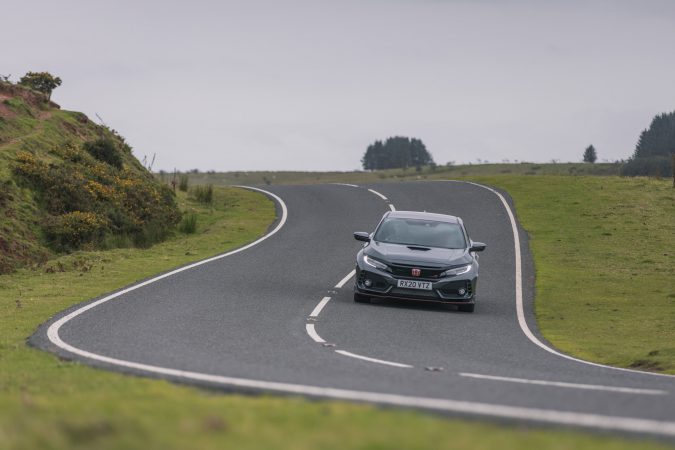 Ride quality was a bit of a hit or miss. The suspension is not what you would call comfortable. Even on the comfort setting, it was a bit on the harder side, but let's not forget we are talking about a performance hot hatch here, not an SUV. However, this also means that you will always get excellent feedback.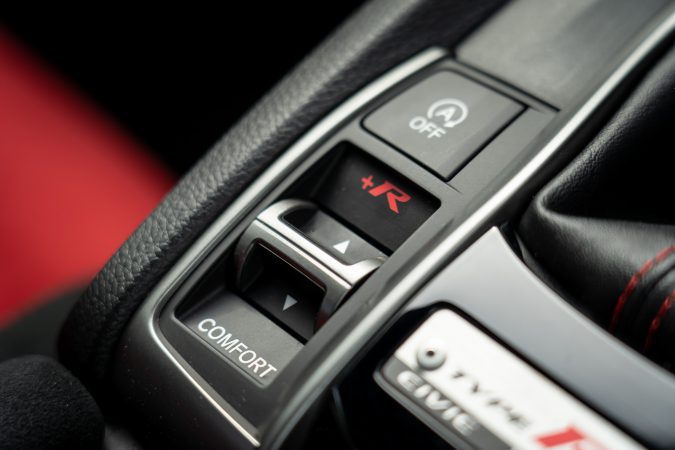 Speaking about dynamic drive modes, there are just three of them to keep things simple – Comfort, Sport and +R. One thing this car doesn't lack though is composure even when pushed really hard. the wide stance and the lower centre of gravity keep things under check even under extreme cornering.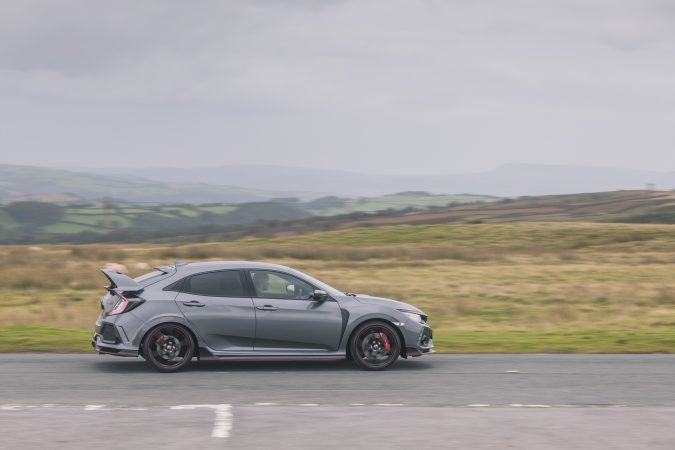 What is it like inside?
The distinct styling seen on the outside has been carried over to the inside as well. The racing seats and the red accents everywhere give off that Type R vibe. It is also a case of looking better than it feels. The seats are a bit on the firm side and there are some places on the inside that do feel a bit flimsy to the touch. The gear lever, however, is a thing of beauty and perfectly complements the highly tactile nature of the gearbox.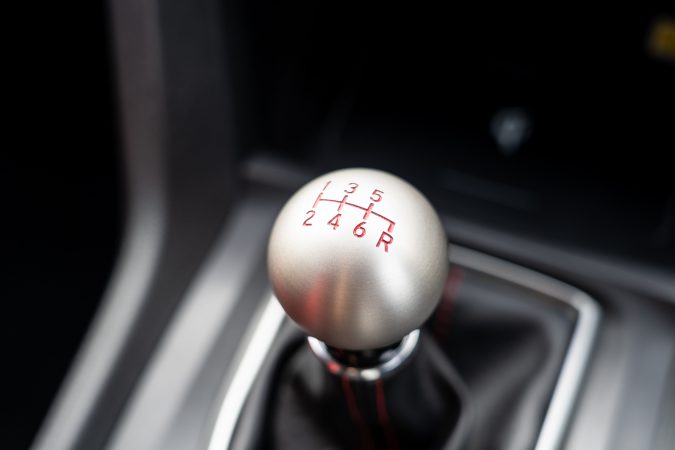 The digital instrument console is quite eye-catching. The 7″ touchscreen gets the job done in typical Honda fashion. It comes with a satnav which is useable and it has all the standard connectivity options you would need including the ability to charge devices wirelessly. Everything can be easily controlled from the steering wheel and the interface of the infotainment system is quite intuitive.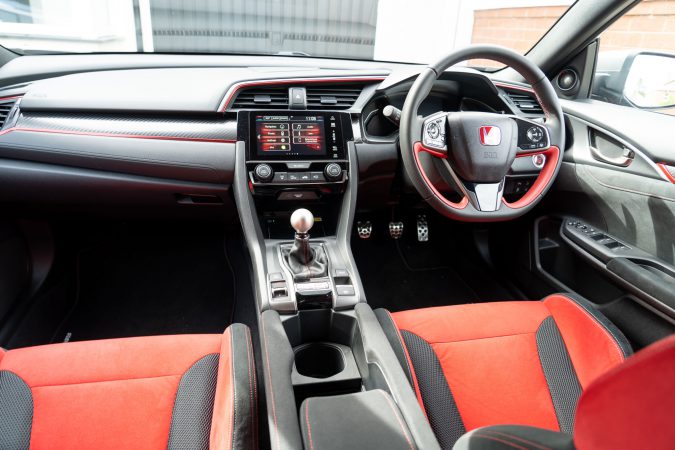 All the usual safety and driver aid features such as collision mitigation braking with pedestrian detection, forward collision warning, adaptive cruise control, traffic sign recognition, etc, are available on the GT edition. The 11 speaker audio system is also on par with what many of its rivals offer, it's not amazing, but certainly not bad either.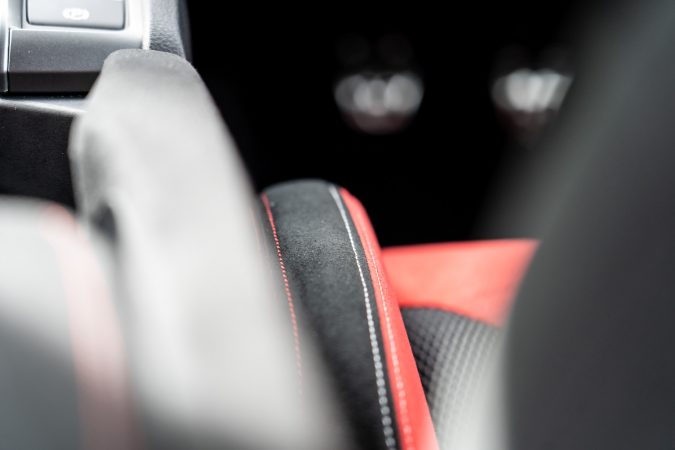 There is nothing to complain about the practicality front as this is one of the larger hatchbacks out there. There is plenty of head and legroom while the space in the boot is more than most people will ever need. Overall, the fit and finish are great but Honda could have done a little better when it came to the choice of materials. Having said that, you will be having too much fun driving this car to even notice any of this.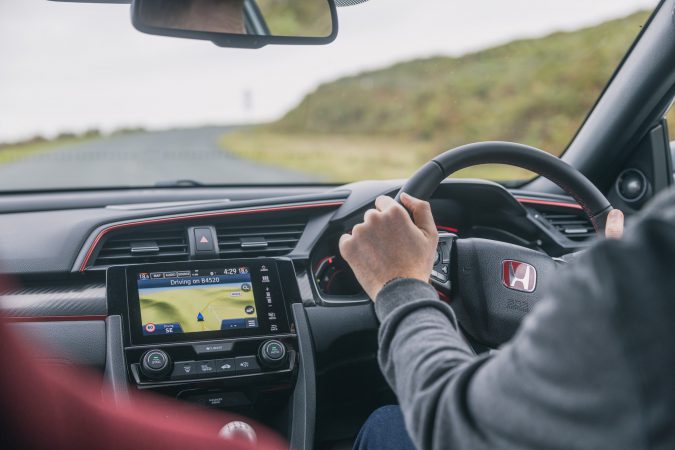 The experience
A pre-production model of this car held the lap record for front-wheel-drive cars at the Nurburgring and even today that time stands as the second-best of all time.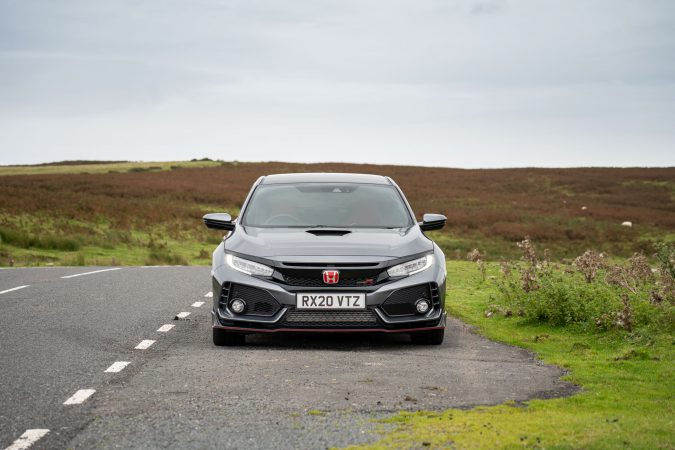 The polarising appearance of this car makes one thing clear and that is the fact that this car is all about the driving pleasure. On that front, this is the most enjoyment I have been able to eke out in a car over a single weekend. It made me feel very attached to the road and made me gleefully happy every time I saw a corner. That, at the end of the day, is what a hot hatchback should be all about. It should be mad and entertaining and from that point of view, even its looks will start to make sense.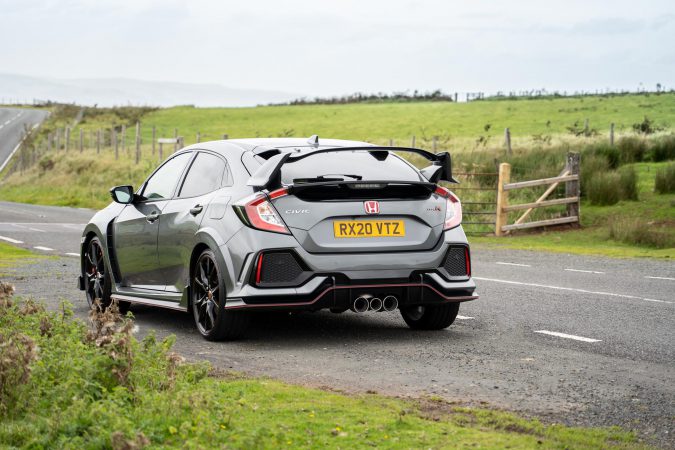 Honda Civic Type R GT FK8 Cost
The Honda Civic Type R GT FK8 that I tested comes in at a base price of £34,320. The specific car I drove had the pearlescent paint job which cost and an additional £525. Considering the performance of this car, the price tag is very reasonable.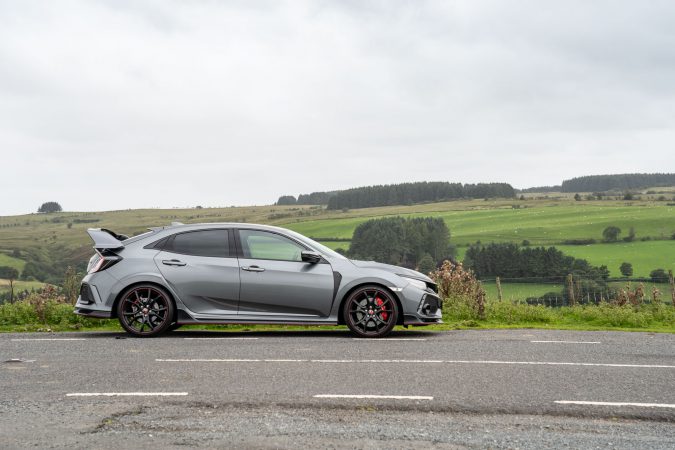 Verdict
The one thing I have always loved about this car is its ability to bring a smile on my face and this iteration left me grinning in an almost evil manner throughout the drive. That was how much I enjoyed driving it.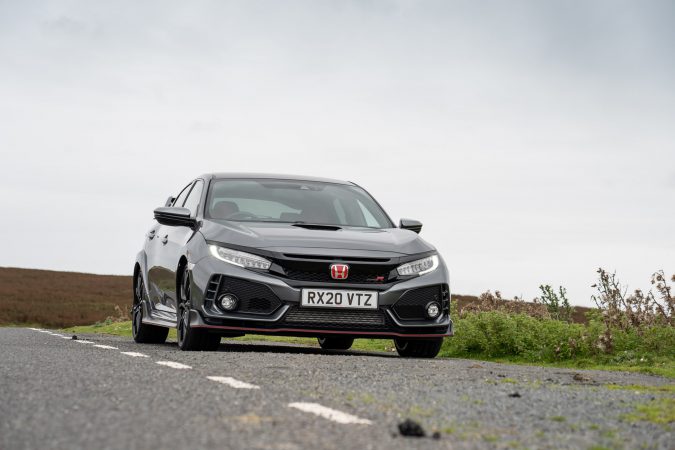 It has its quirks mostly from a visual standpoint but hot hatchbacks never became popular because of the way they looked but became beloved because of the way they drove and if that is what your primary concern is then you will not regret choosing this car. This is the most joy you can get out of a car in the most controlled but insane way possible.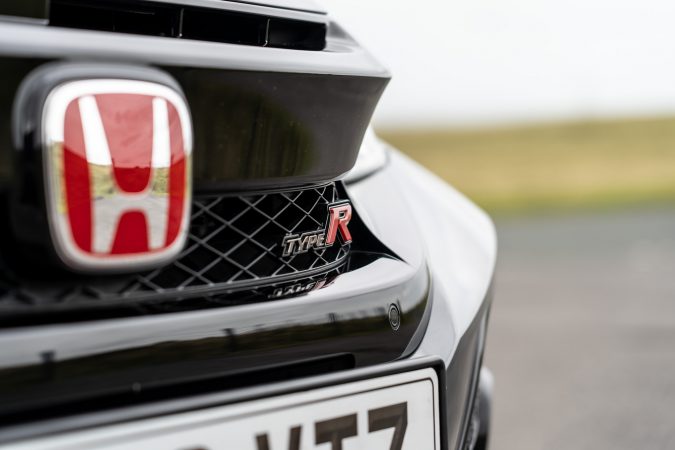 Specification
Honda Civic Type R GT FK8 Specs

Price: £34,320
Engine: 2.0-litre VTEC turbocharged engine
Power: 316 bhp
Torque: 400 Nm
Transmission: 6-speed manual
0-62mph: 5.8 seconds
Top speed: 169 mph
Weight: 1,380 kg
Economy combined: 36.7 mpg
CO2: 176 g/km
If you are interested to read more about Civic Type R's consider the EK9, EP3 and FN2 here.