SEAT Tarraco FR Review
There is something about a car that is easy to drive and easy to live with that just makes them a guilty pleasure. This is especially true for utilitarian vehicles that are all about getting you from point A to point B in the most hassle-free manner possible. The SEAT Tarraco FR falls into this category for me. I took it for a test drive and hear are my thoughts on the car.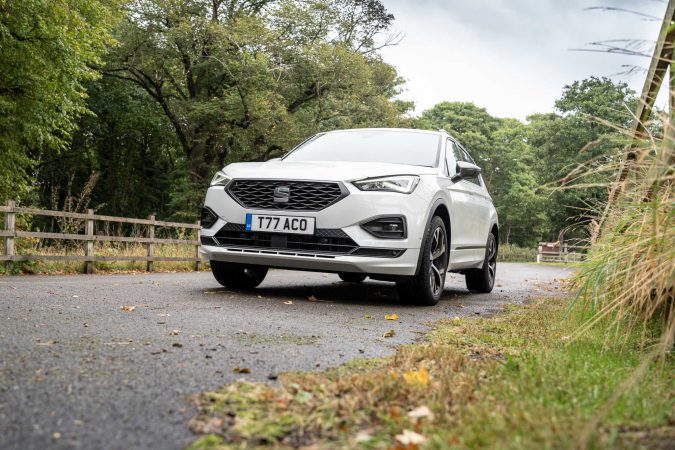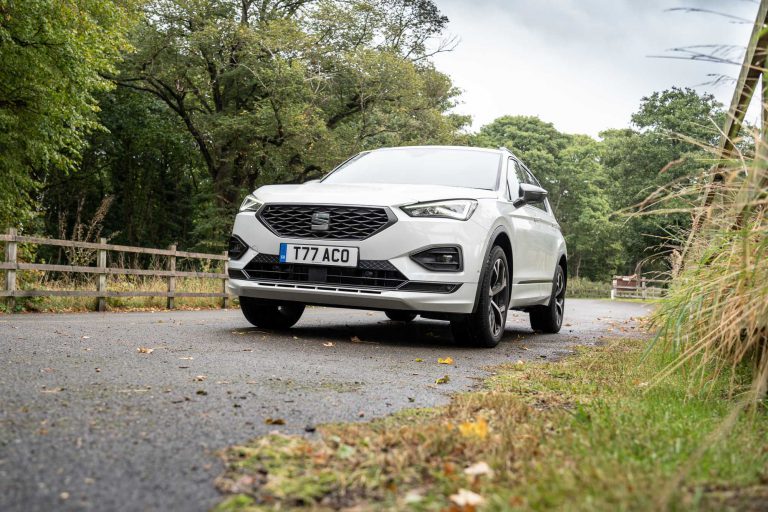 What is the SEAT Tarraco FR about?
SEAT's previous SUV models have been popular with customers and I was somewhat interested in this model which is their largest yet. It should come as no surprise that SEAT is targeting the SUV segment as this is currently the most profitable segment in the motor industry. The problem with newer SUVs, though, is that they all tend to feel like they have been cut from the same cloth. So, I was pleasantly surprised by the Tarraco FR.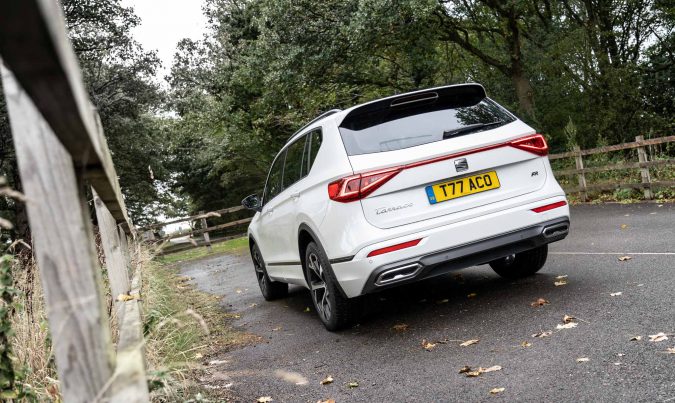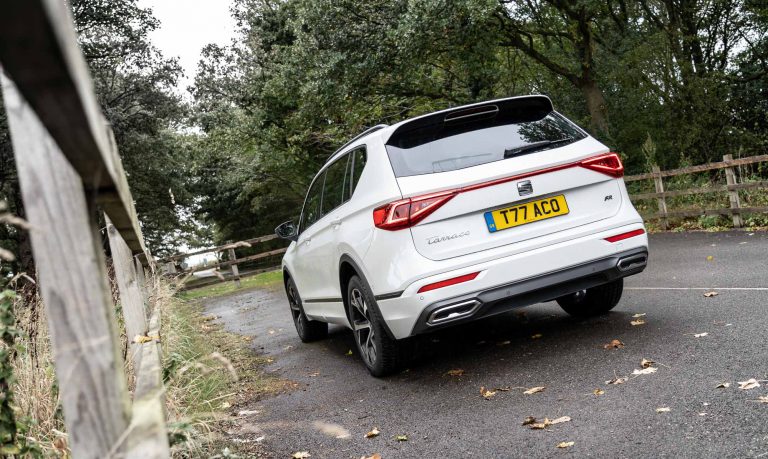 It still somehow manages to be quite unique which is noteworthy in a segment that has become quite crowded. It is not completely different though as there are parts of it that have a clear Volkswagen influence but these touches only make it better.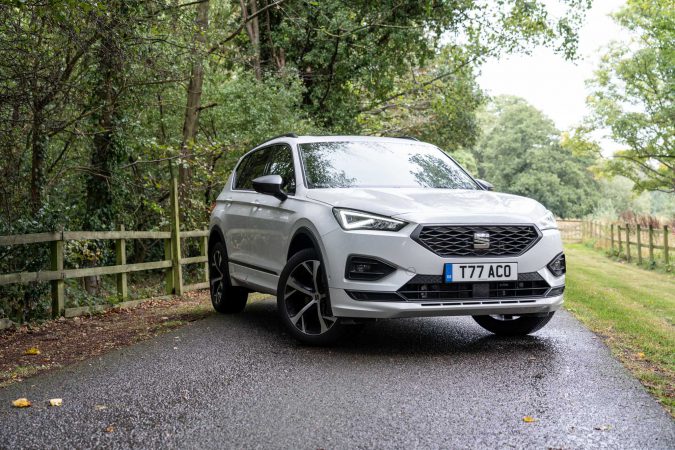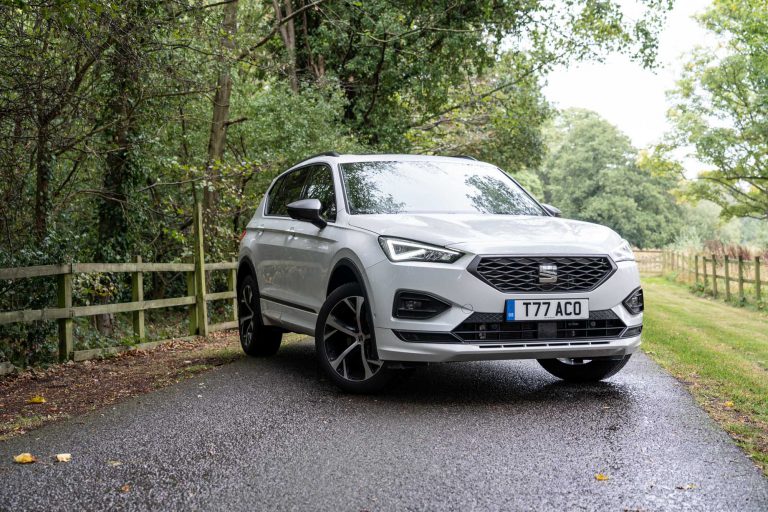 Starting with the way it looks is where I got my first surprise. Making an SUV look good is a real challenge and even the best can sometimes make quite a hash of it. SEAT, however, have pulled it off quite well. From every side, this car appears well proportioned and all the curves and edges flow and merge into each other quite well. From the front, the designers of this car have done an amazing job with the headlamps and all the grilles and vents coalesce together beautifully.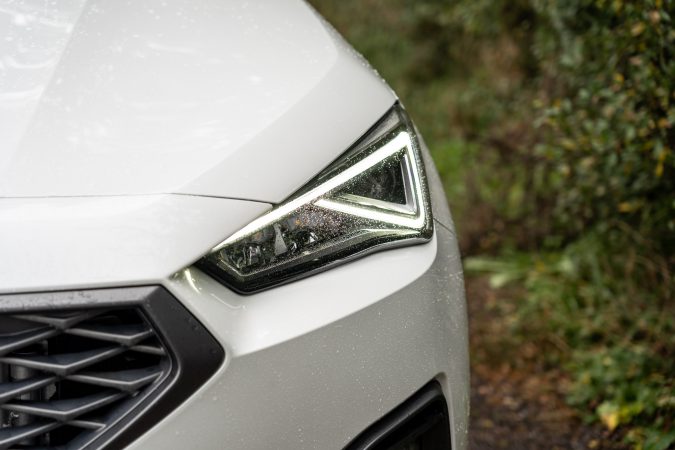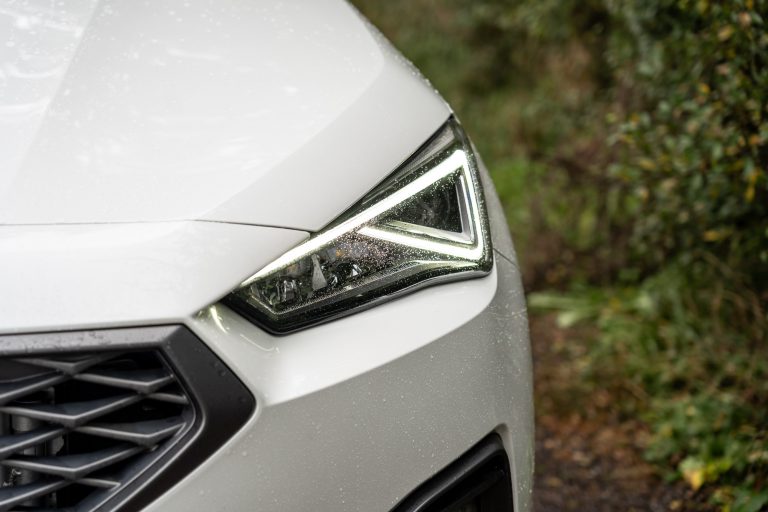 They all compliment each other quite well and there is a nice symmetry to it all which makes this SUV very attractive to look at from the front. From the sides, there are no complaints and the rear is also designed quite well making this SUV one of the better-looking ones out there.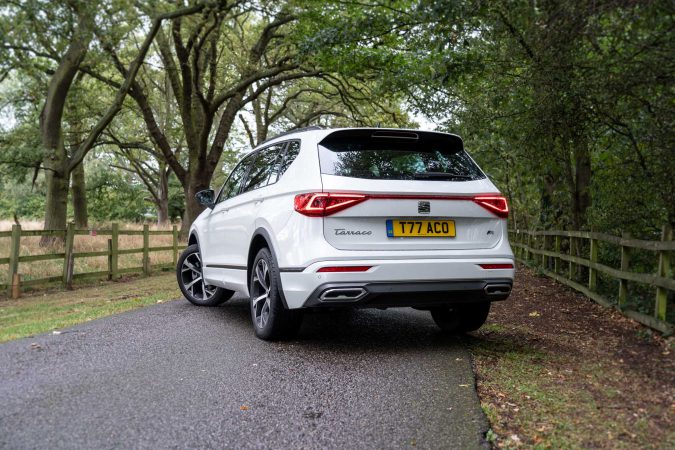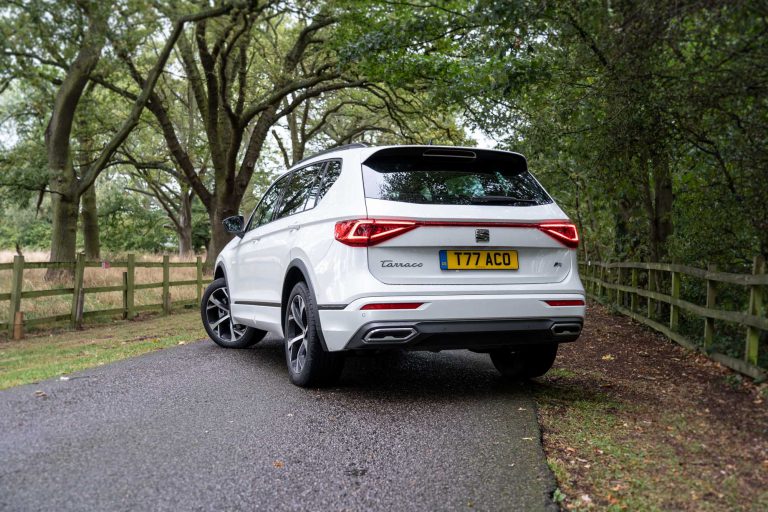 This is a big car and it has plenty of road presence but it is designed in such a way that it does not look gaudy or loud which is exactly what you need for everyday tasks. To sum up the looks, this is a great family car that is subtly handsome and it does not try too hard to look overly flash which is something a lot of modern SUVs are guilty of.
The SEAT Tarraco is powered by a 1.5-litre direct-injection turbo engine that can put out 150 PS of power and 250 Nm of torque. This is mated to an 8-speed automatic gearbox. It can go from 0 to 62 mph in 9.5 seconds and tops out at a reasonable 123 mph. A combined fuel economy of 37.2 mpg and CO2 numbers of 173 grams per kilometre complete the stats. There are also four modes to choose from to make things more tweakable to what you want from the car from any journey.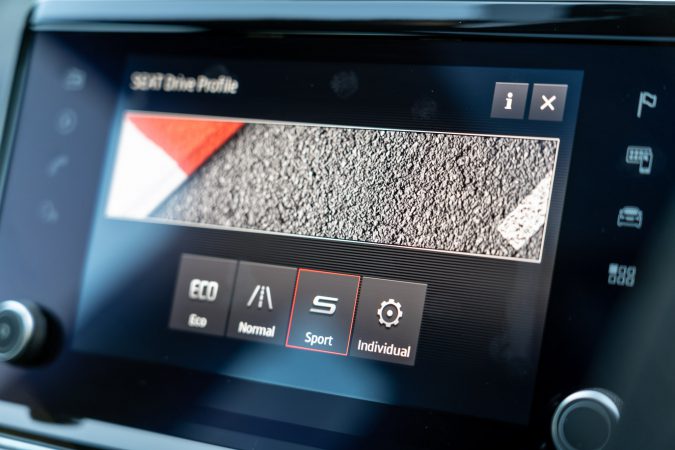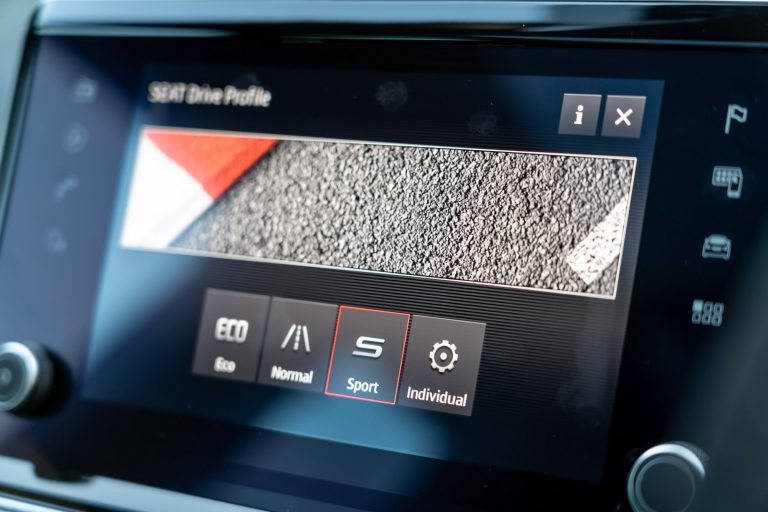 How does it drive?
It is worth remembering that this is a practical car and is not meant to provide loads of excitement but be sensible instead. From that point of view, this car is actually quite enjoyable. It responds quite well to steering inputs without making it too sensitive a car. This results in a car that is quite easy to drive despite its bulk. Throttle response isn't immediate but it isn't too bad and very acceptable in this segment and at this price point. From my testing, it looks like this would be a fairly economical SUV to run.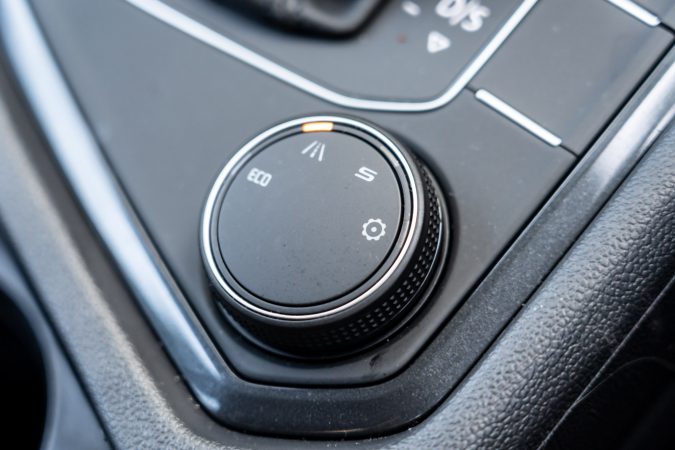 Going around corners is pretty unassuming which is exactly what you want from a practical SUV. The ride quality is pretty decent but the suspension is a bit on the firmer side making it slightly less comfortable than other SUVs in the market. It isn't a deal-breaker or a major compromise in any way and it only makes the car more driveable.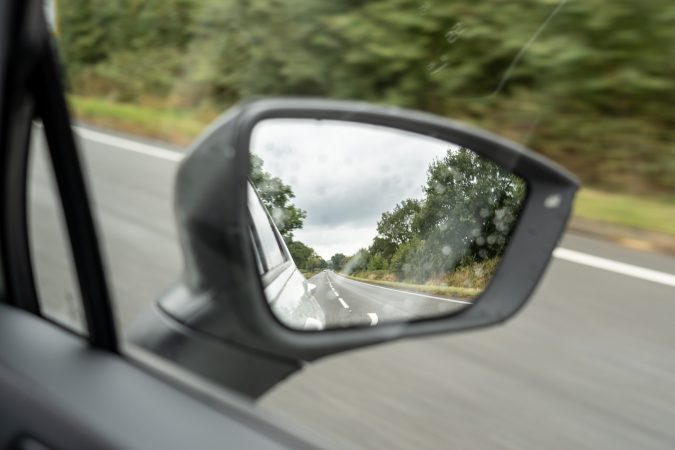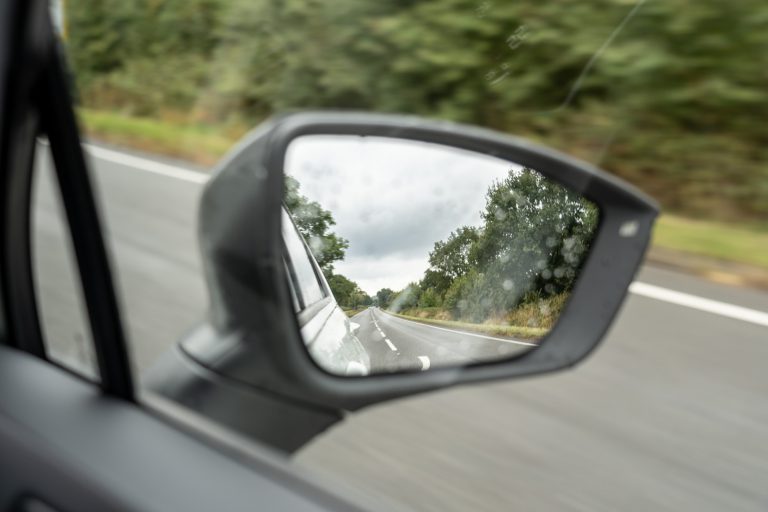 There is a sense of refinement from behind the wheels that makes the Tarraco quite a capable and versatile family car.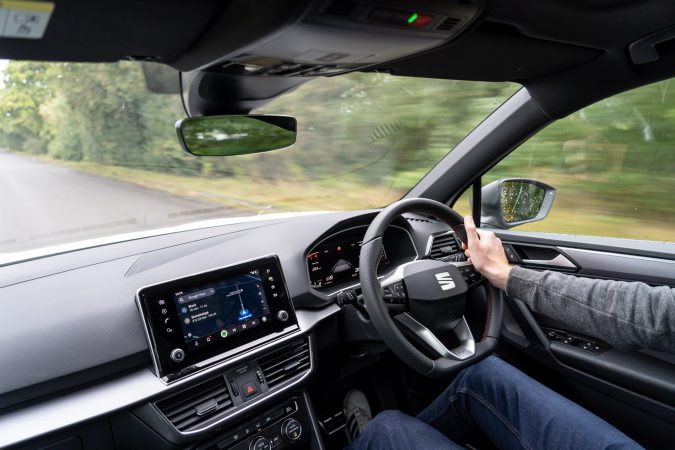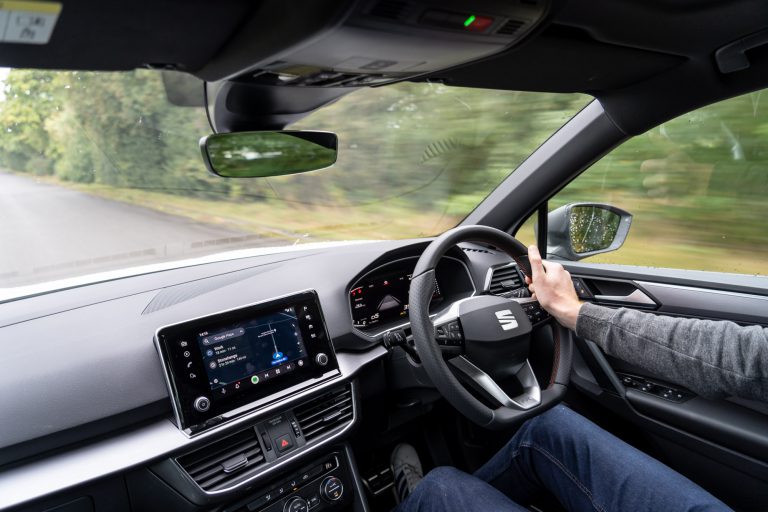 The handling is pretty good and the tyres have enough grip for most practical driving conditions. There is some body-roll which you have to expect considering the size, but it is nicely manageable and never lurks into the hard-to-control region. It is also worth noting that the Tarraco is available in both two and four wheel drive depending on your needs.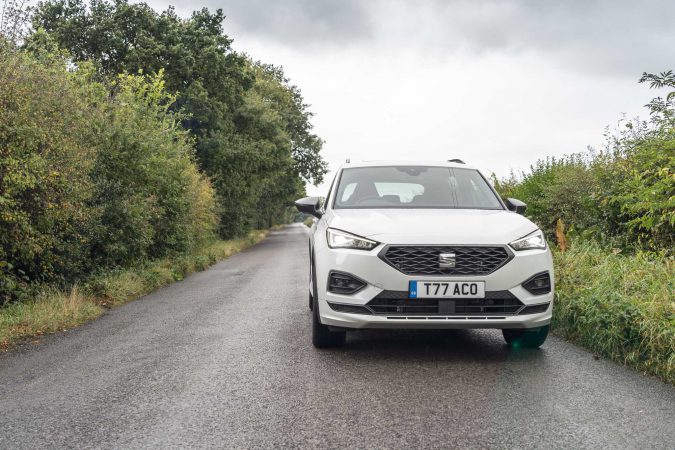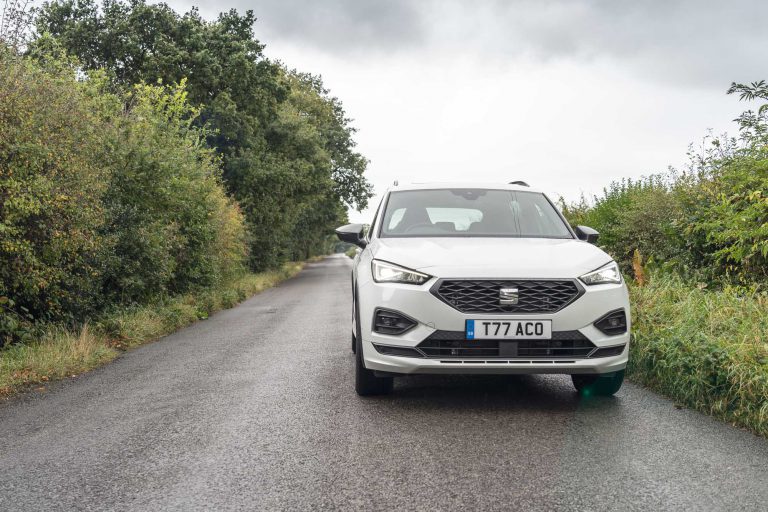 What is it like inside?
Being a seven-seater means that it is quite spacious. The first two rows of seats are excellent with plenty of head and legroom. The final row does compromise a bit on the space and comfort, similar to the rest of the competition.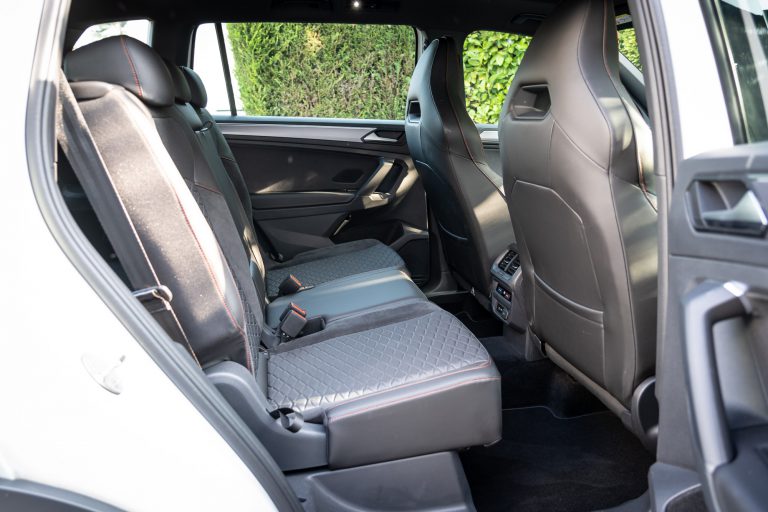 Even though seven people can fit reasonably well inside this car, it is meant more for five adults and two children. Two adults can fit in the final row for seats but only for short rides. The last row of seats can also be folded up to increase the already adequate luggage space.
As you can see with all the seats down a trip to Ikea is no problem at all with no load lip and a super long run to the back of the front seats.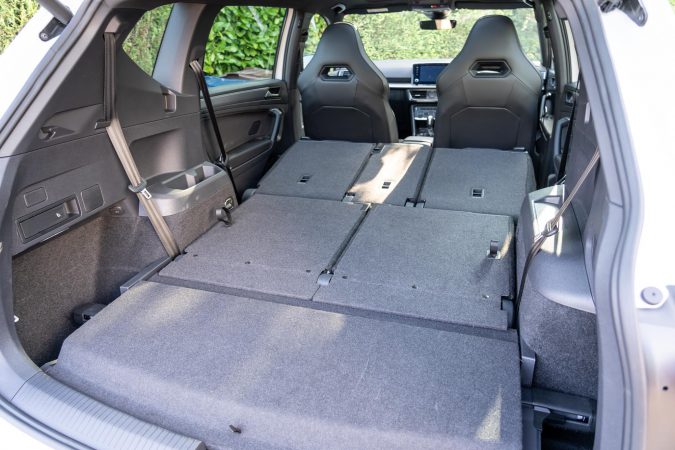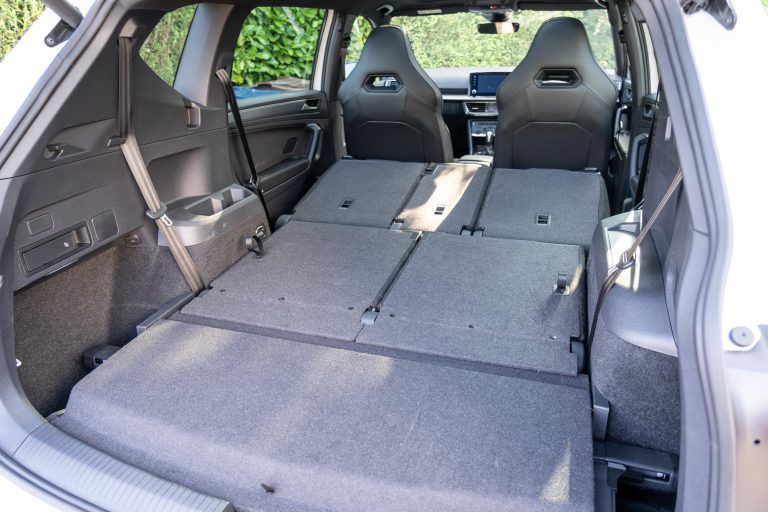 While this car is meant to be as practical as possible, the interior does not feel too utilitarian, it is a very nice place to be. The interior looks pretty modern and everything feels sturdy and built well, I am sure it will wear well over time. The 10.25″ digital cockpit is well-designed and has lots of information available if you want it in front of you.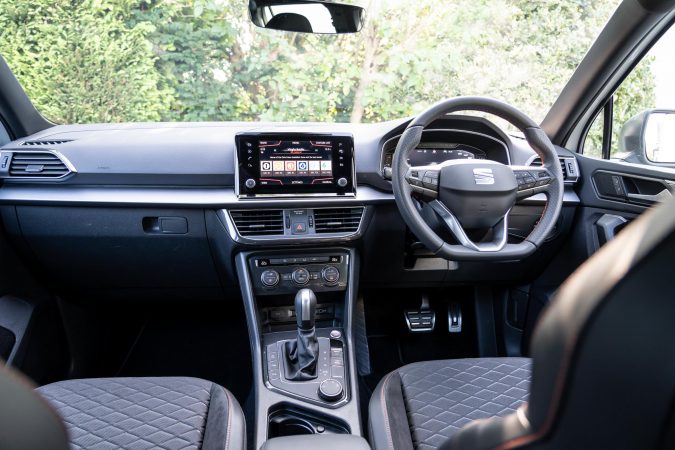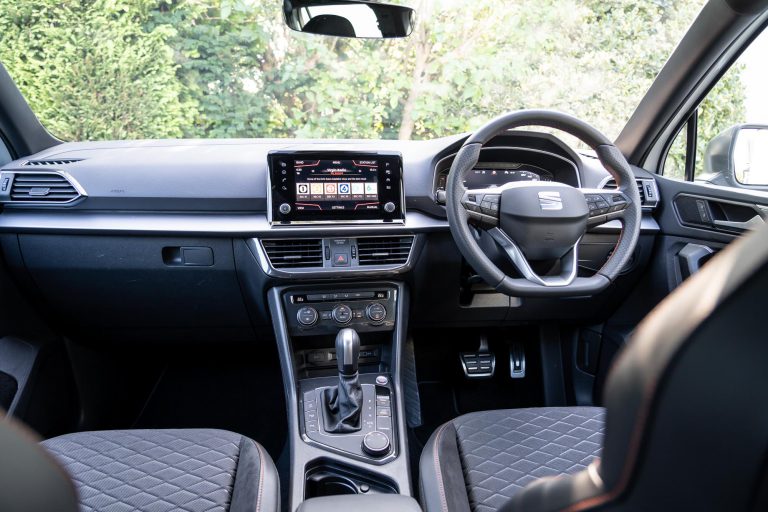 The floating-style 9.2″ infotainment screen is a nice change from SEAT's previous design philosophy and really gives the interior a modern appearance. All the controls are within reach. The interface some might find could have been slightly more intuitive, however, be reassured that after a day with it you get the hang of it. I found the 3-zone climate control system quite useful as well if you have a full car.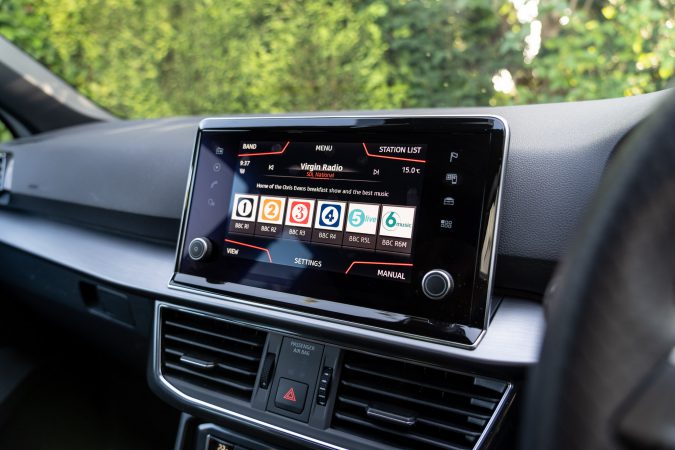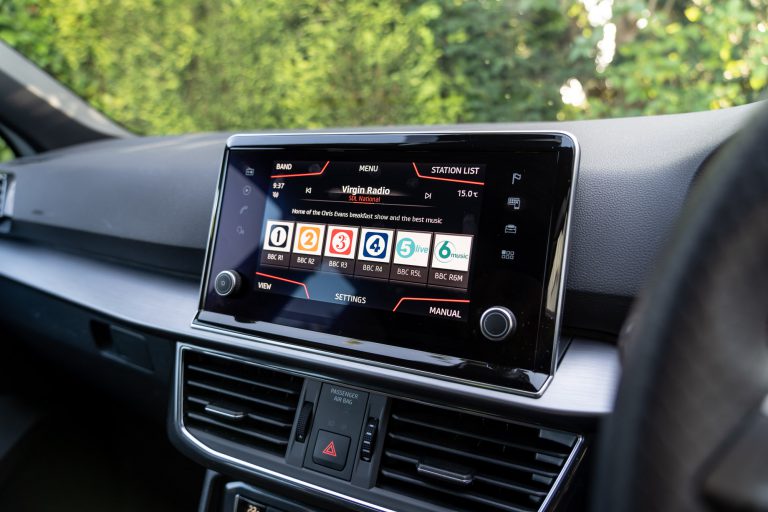 Infotainment and connectivity options are on par with the competition. 3D Map display, DAB, AM/FM Radio, 3 USB  Aux-in, 8 speakers, SD card, and Apple CarPlay (or Android Auto) connectivity are some of its features on this front. Driver aid features include ABS, active front head restraints, multiple airbags, electronic stability control, tiredness recognition system, traction control, and tyre pressure monitoring system all of which are quite good considering its price.
The experience
While I expected my time with the SEAT Tarraco FR to be somewhat of a bland experience, it was actually quite pleasant and enjoyable. It was quite a relaxing time where I was just able to drive around without having to think a lot or needing to be precise with my driving. It is a nice addition to the SUV market and offers an attractive alternative if you do not want to go with the more obvious choices.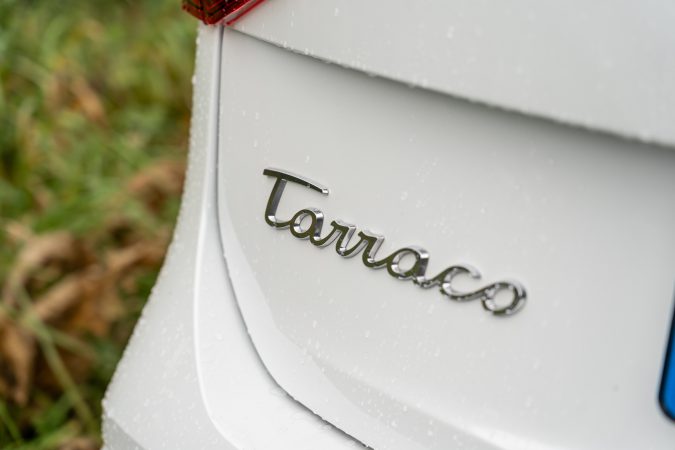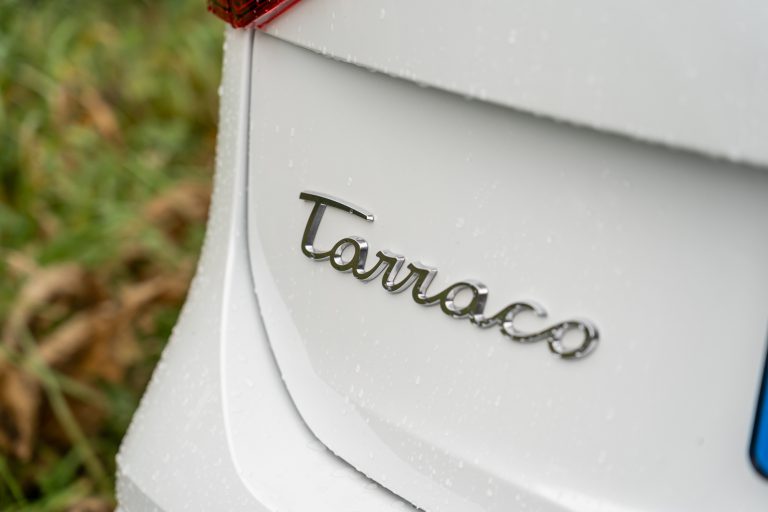 SEAT Tarraco FR Cost
The SEAT Tarraco FR with the 1.5-litre petrol engine comes with a very attractive price tag of £35,860. Factoring in the good aesthetics and the easy to ride nature of this car, that is a lot of bang for the buck.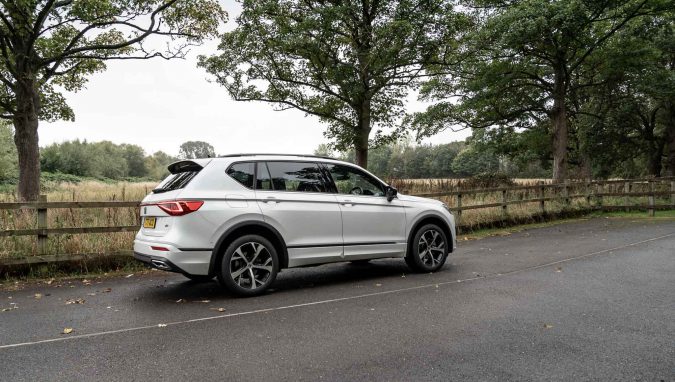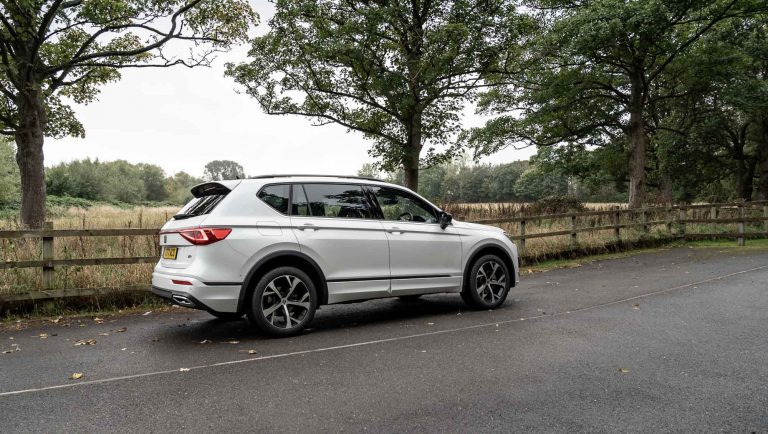 Verdict
If you are looking for a really practical car off the beaten track that has all the necessary bits and bobs while also having enough subtle differences to other SUVs to make it its own unique thing then the SEAT Tarraco FR is definitely worth looking into.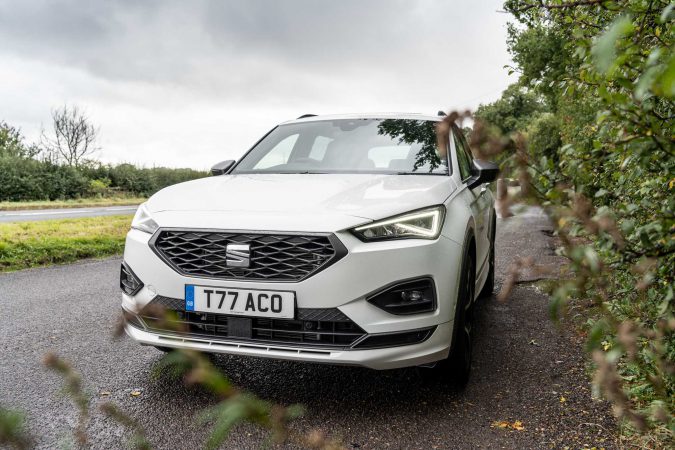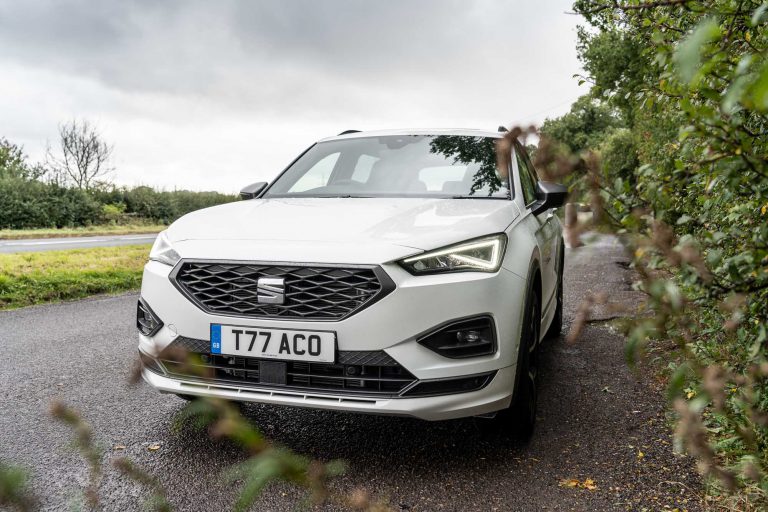 Specification
SEAT Tarraco FR 1.5 TSI EVO 150PS Specs

Price: £35,860
Engine: 1.5-litre direct-injection turbo engine
Power: 150 PS
Torque: 250 Nm
Transmission: 8-speed semi-automatic
0-62mph:  9.5 seconds
Top speed: 123 mph
Weight: 1,773kg
Economy combined: 37.2 mpg
CO2: 173 g/km
Gallery