Honda Jazz Sport Navi 1.5 i-VTEC Review
I hop on board the 2018 Honda Jazz Sport Navi 1.5 i-VTEC to see if this well-loved five-door hatchback remains a valid proposition for the current market.
What is the Honda Jazz Sport all about?
The Honda Jazz perfectly encapsulates the needs of most drivers because it's both a small car and a nippy runabout. But it also offers roominess akin to a mini-MPV and practicality that most other small hatches can only dream of.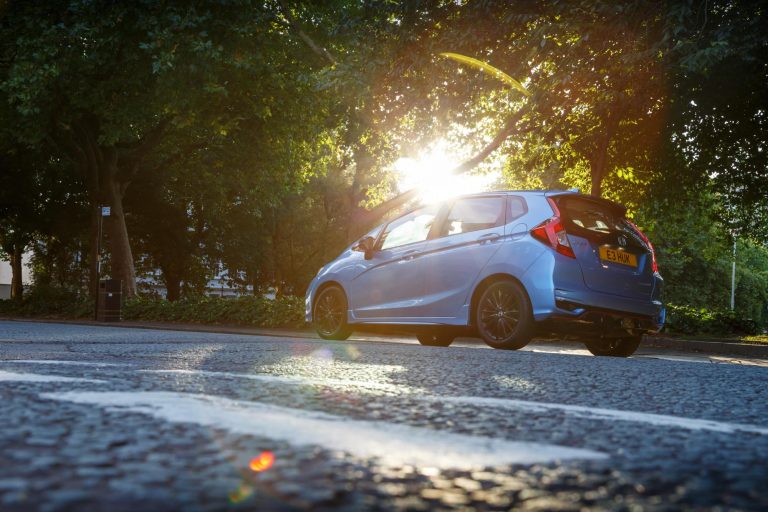 However, despite the Jazz's sleek look, it doesn't quite have the verve to appeal to those who want substance as well as style.
Of course, the Jazz's aesthetics will be a big selling point for Honda. After all, it is an urban runabout so how it looks on the outside will be a crucial aspect for potential customers.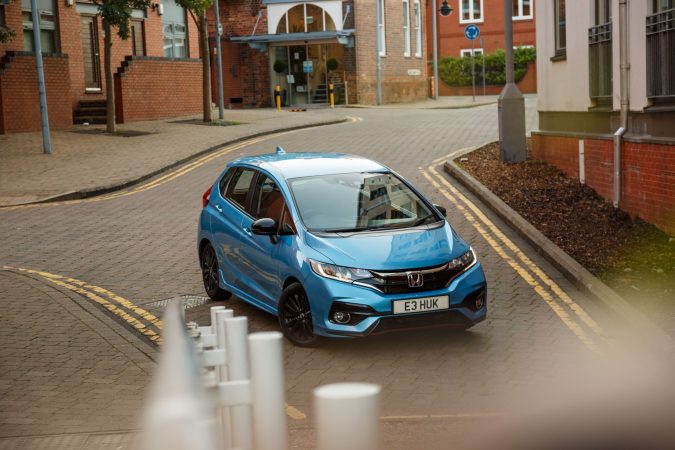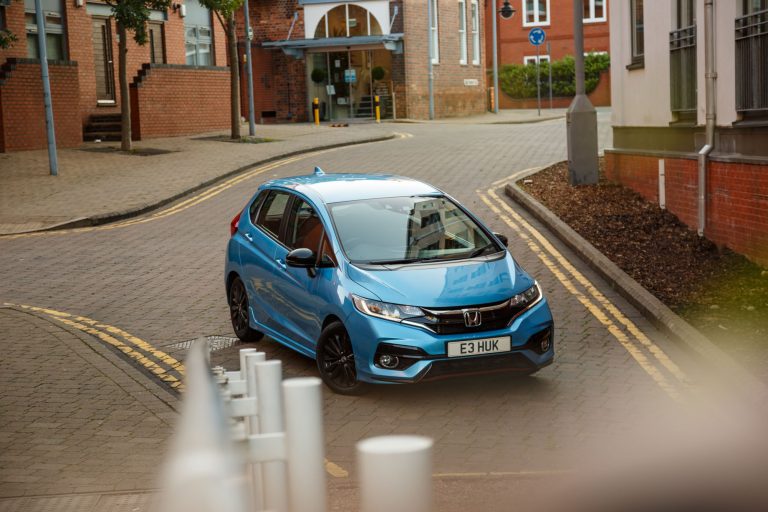 The Honda Jazz executes the eager young hatchback look rather well. It has an abundance of sharp, well-defined lines and an assertive bumper. Some may think the carved out bodyline is a bit excessive.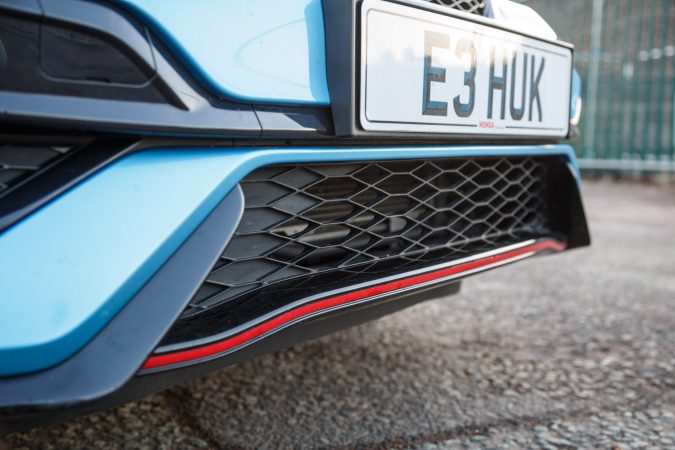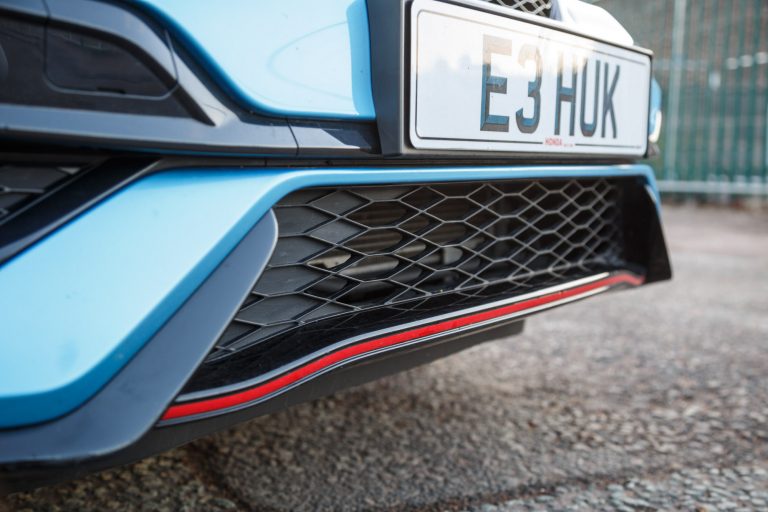 To spice up the typically pedestrian Honda Jazz, our model is the Sport trim with black 16″ multi-spoke alloy wheels. It's a unique complement to the vibrant Skyride Blue finish that will undoubtedly attract attention by itself. The aggressive bodywork is courtesy of the Sport trim.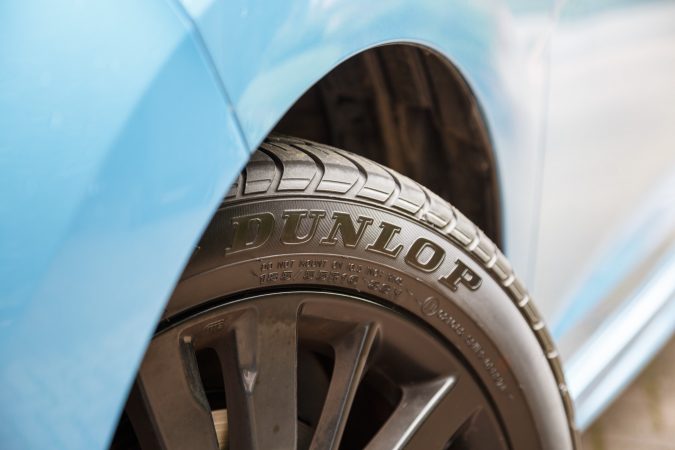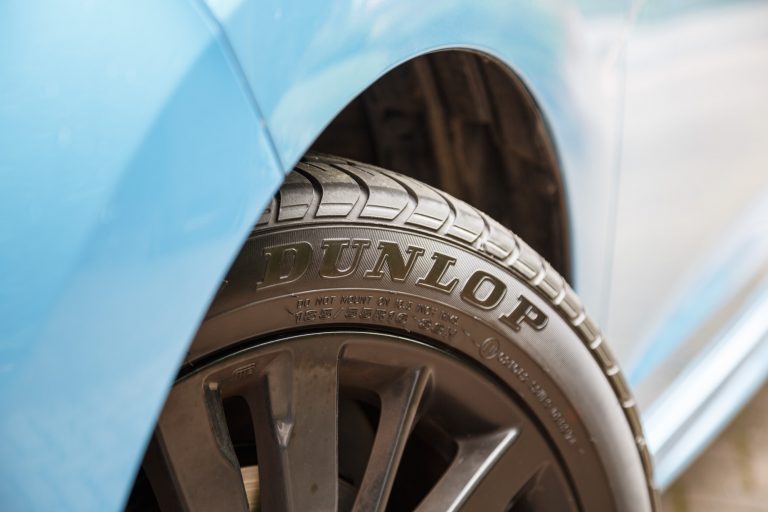 Powering our humble Honda Jazz Sport is a modest 1.5-litre i-VTEC naturally-aspirated engine that emits 130 bhp and 155 Nm of torque. This may be a bit of a bottleneck when the small hatch world is shifting towards forced induction.
To deliver all that power, the engine is matched to a six-speed manual transmission that spins the front wheels. This propels the Honda Jazz Sport from 0-62 mph in 8.7 seconds, onto a top speed of 118 mph.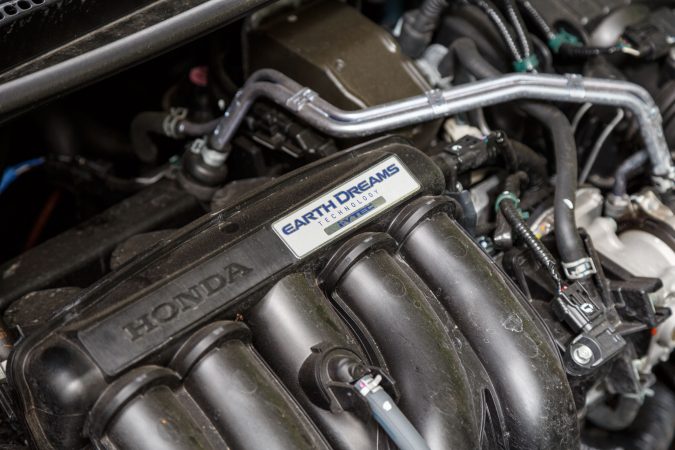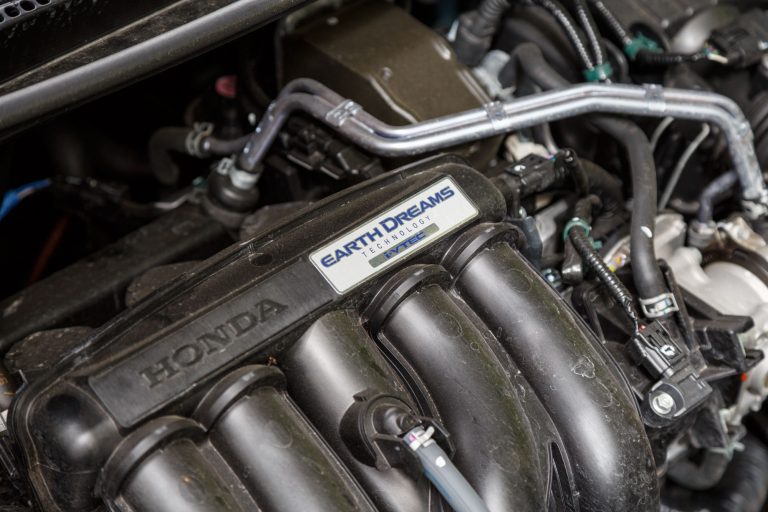 Although it's a small hatchback, the Jazz is quite fuel efficient. It'll muster 47.9 mpg while emitting 133 g/km of CO2.
How does the Honda Jazz Sport drive?
While it needs to be pushed hard, it rewards you with a pleasant surge of acceleration that only increases in magnitude as the needle tops out. Modern motorists who are used to turbo engines superseding natural-aspiration may be disappointed with the torque delivery quality, though.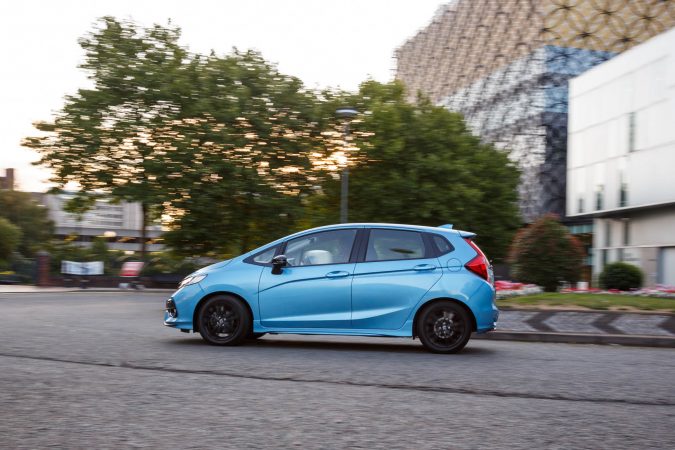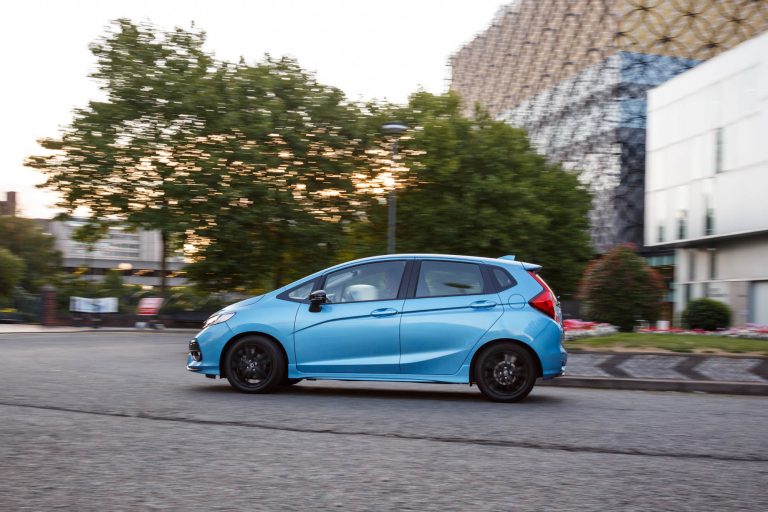 What really helps the Honda Jazz Sport out is the six-speed manual transmission. It is very responsive to driver inputs, so you can shift through the gears and enjoy the moment. If you want a Jazz Sport, then this transmission is the only one that makes sense.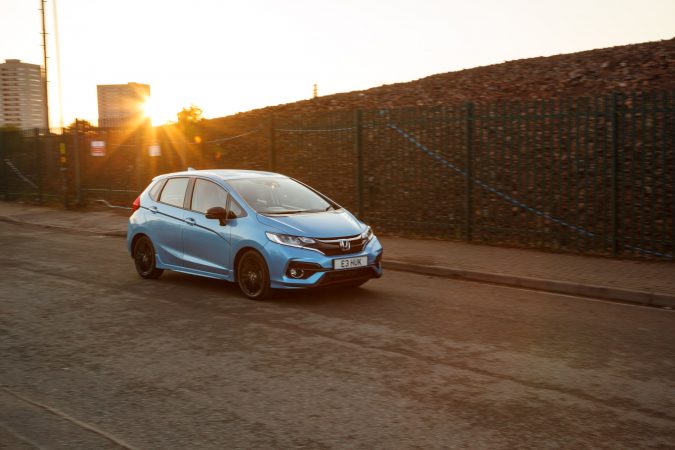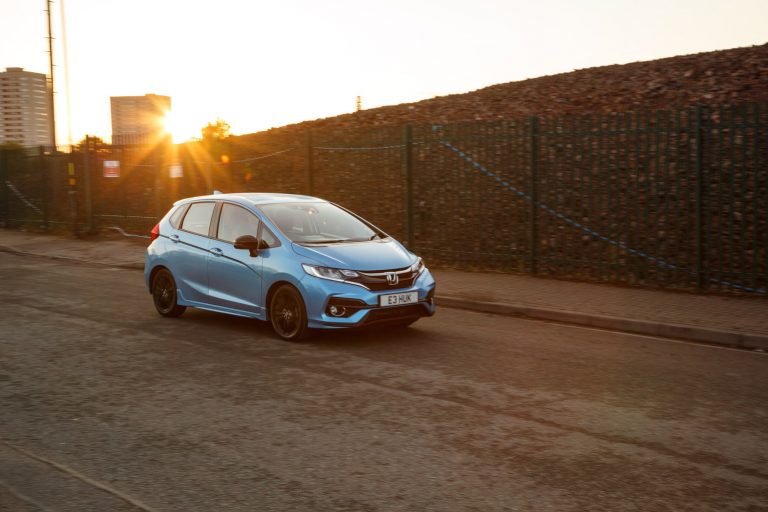 Make no mistake though, the Honda Jazz Sport is a nimble little car. You will find yourself thoroughly enjoying driving this vehicle, with its on-edge traction characteristics, quick steering, and reliable brakes.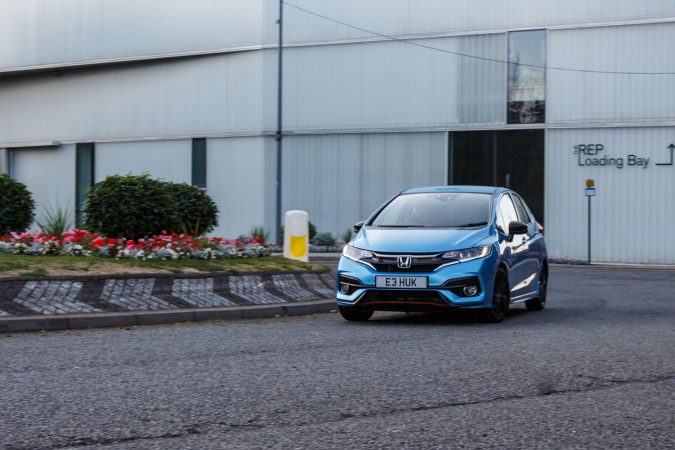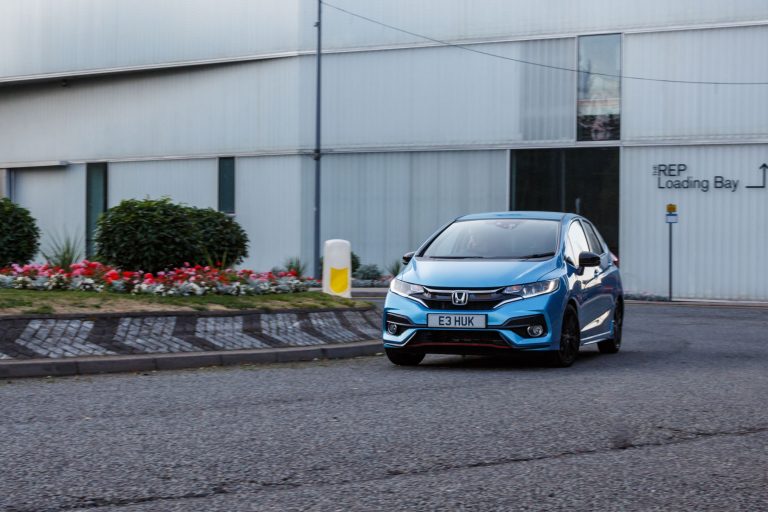 However, it pales in comparison to the Ford Fiesta in terms of sheer driving pleasure. And if you intend to bring the Jazz out for an occasional spirited drive, then opt for the manual over the continually variable gearbox.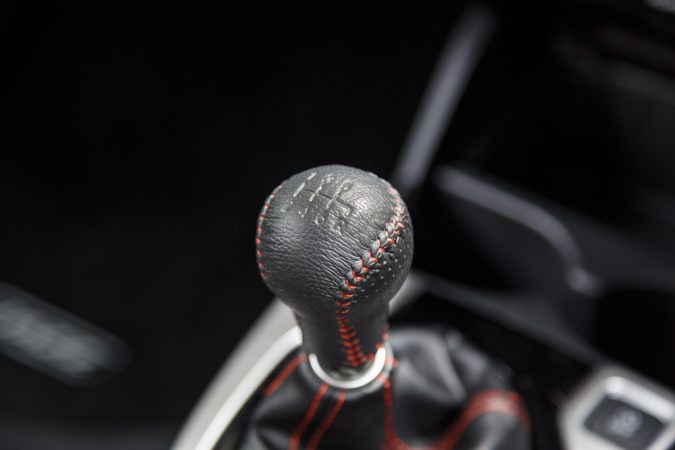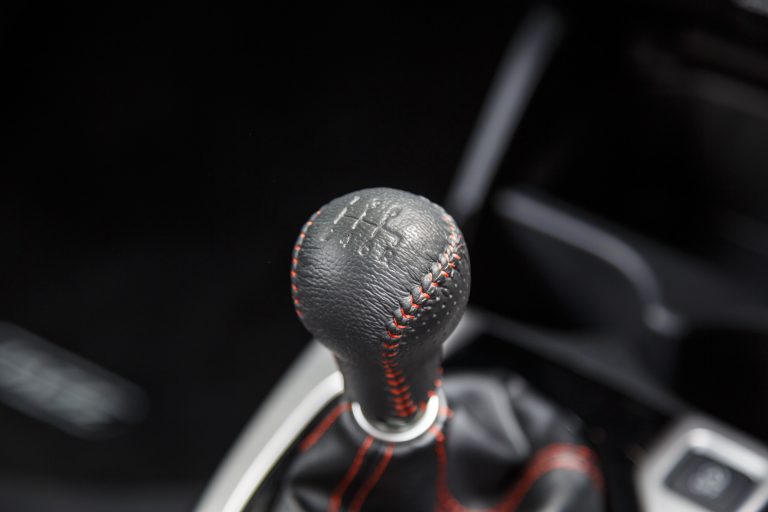 That said, if there's somewhere that the Honda Jazz truly thrives, it's around the city. It has all the makings of an urban runabout: easy to drive, remarkable briskness, and surprising off-the-line pace.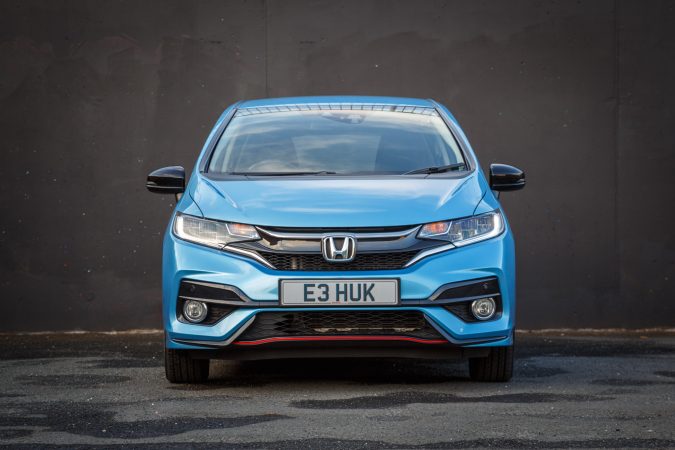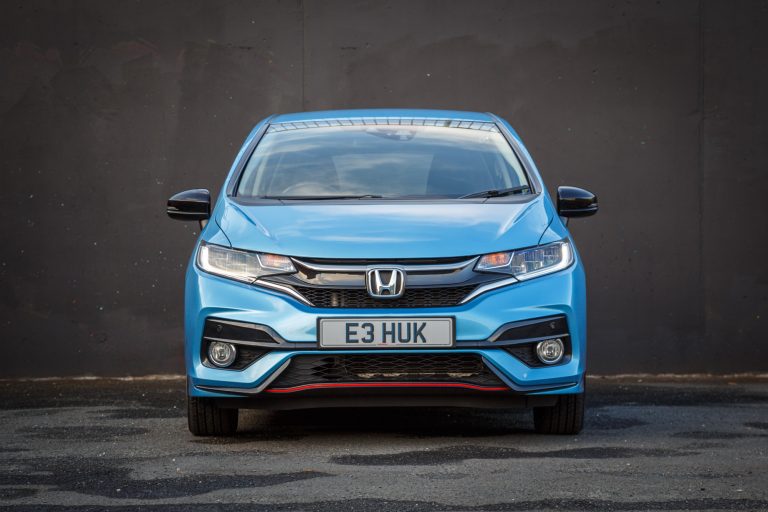 It does have a bit of trouble with the UK uneven road surfaces though, with especially severe bumps introducing jarring shudders into the cabin. That said, it does a robust enough job of ironing out the smaller bumps, which translates to an agreeable urban driving experience.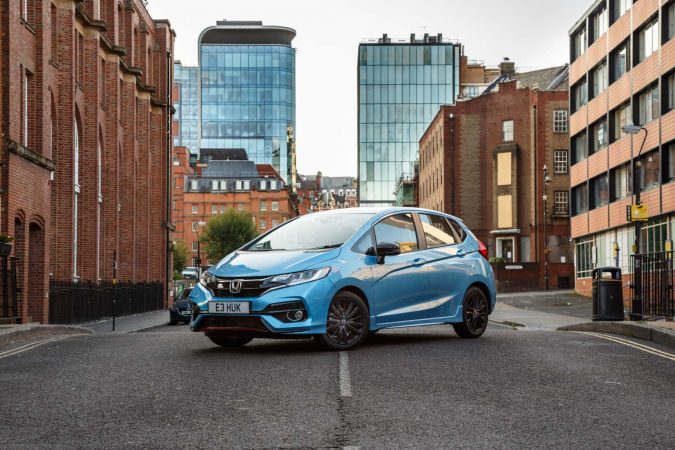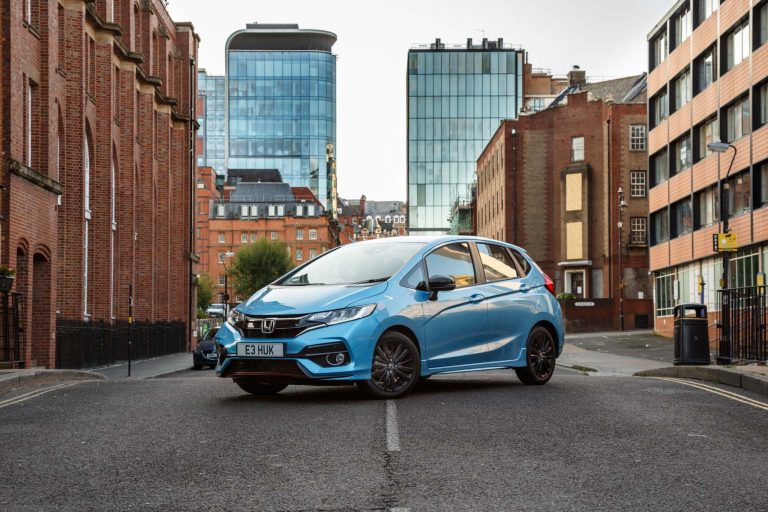 Although the Honda Jazz is definitely rough around the edges when you compare it to models like the Volkswagen Polo, it is a quirky character. And it's very straightforward to drive, with excellent visibility too. And of course, you can find solace in the fact that it's a Honda.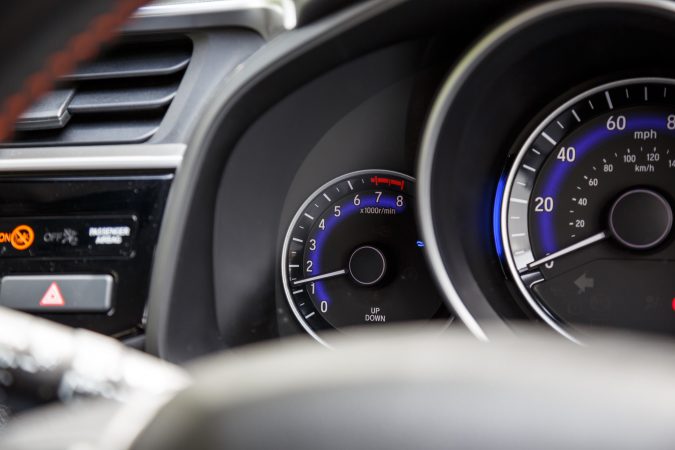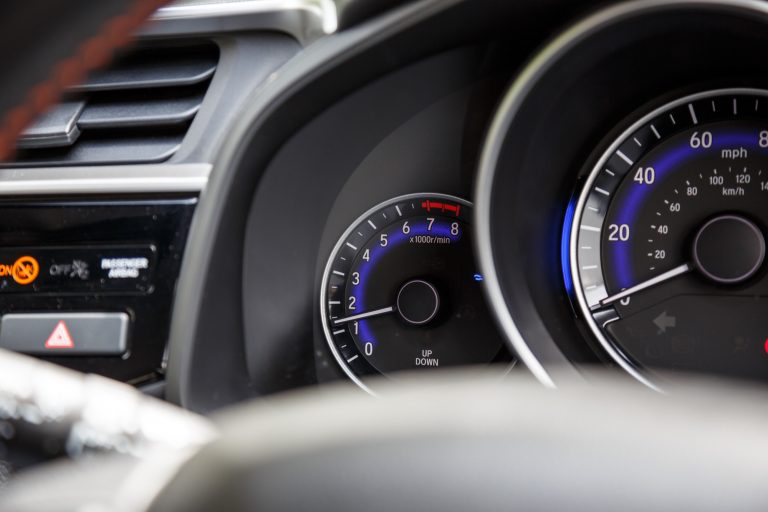 What is it like inside?
Fortunately, even though it has sporting ambitions, this model is very reminiscent of Honda philosophy on the inside.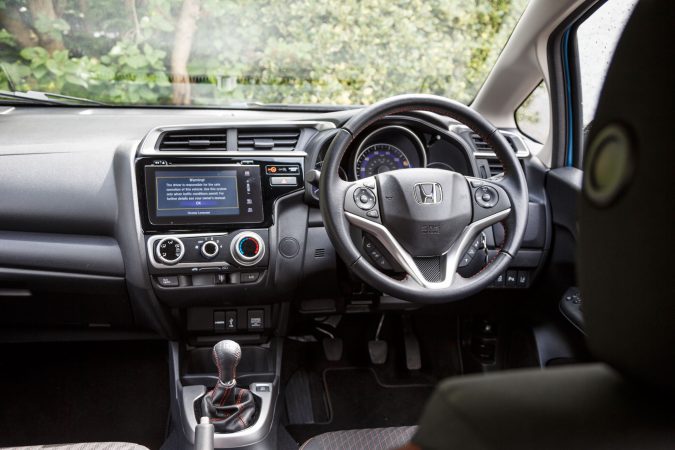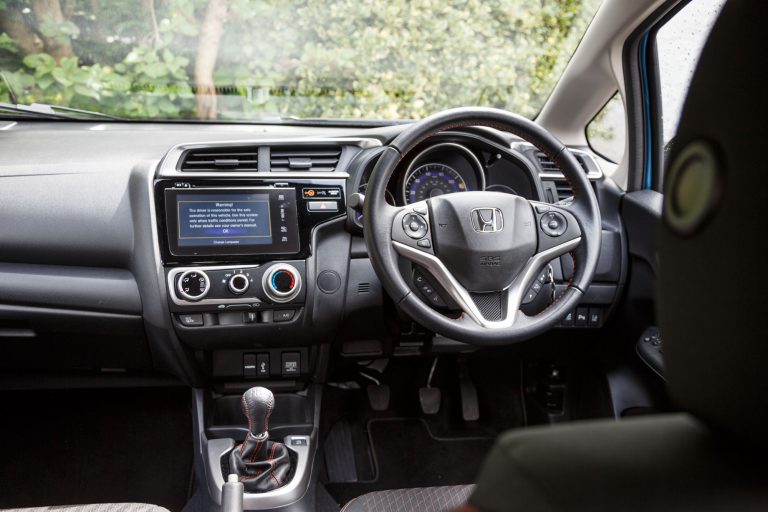 That translates to fabric seats and a monochrome interior. It's worth noting that the fabric used does feel different, however. While the front seats aren't particularly supportive, they are malleable and comfortable for longer journeys.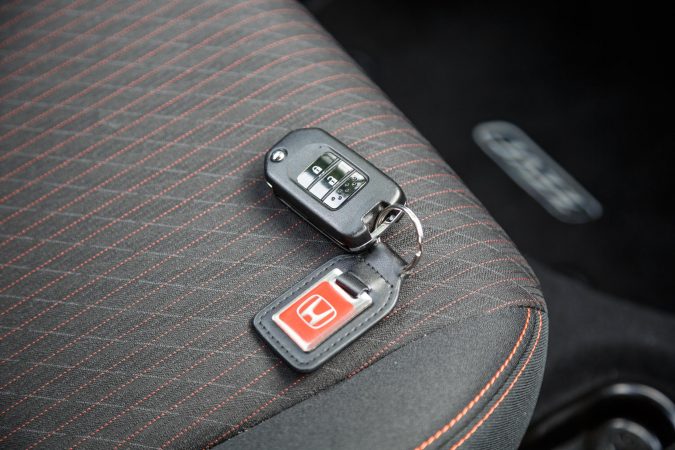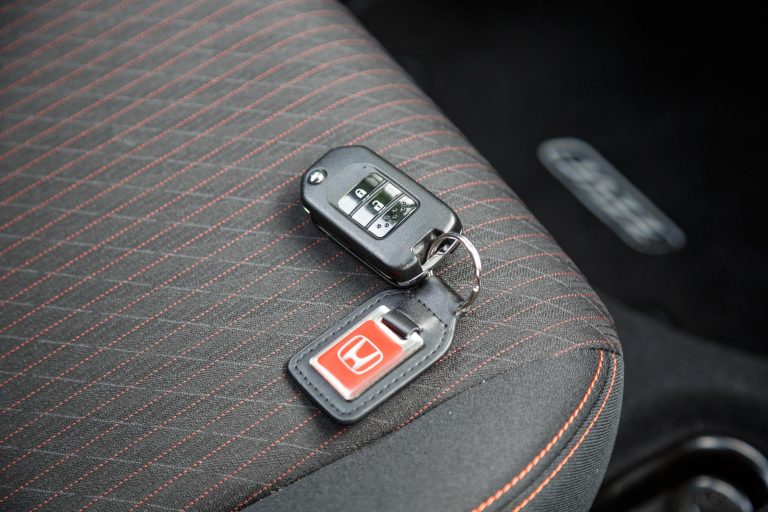 Bearing the Sport badge seemingly alters the design language of the interior too. No red flairs around here, just a blend of sensible hard and soft plastics. It's not exceptionally stylish, but it feels durable with a sturdy fit and finish.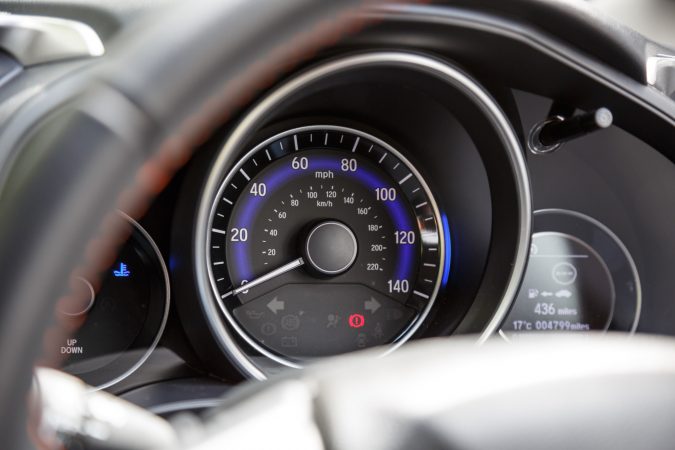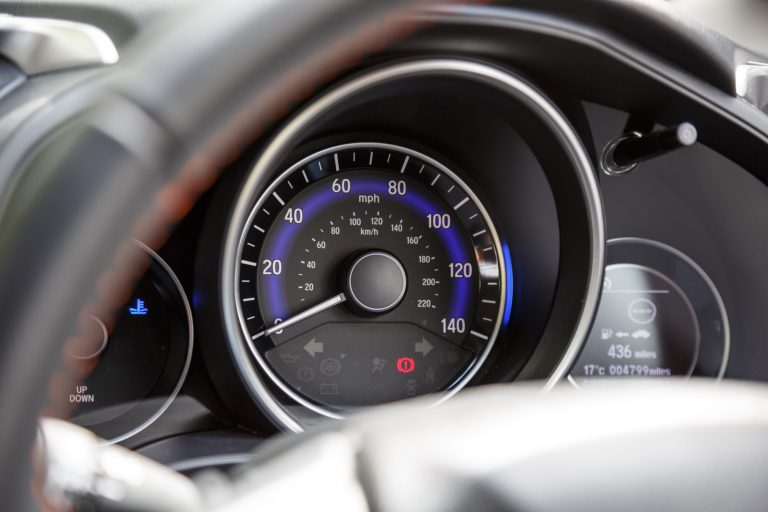 Since our Jazz Sport is the Navi variant, this means that in lieu of a normal infotainment system, our model receives Honda CONNECT with GARMIN Navigation. The CONNECT infotainment system comes with a 7″ touchscreen and a six-speaker audio system. It is quite intuitive to use.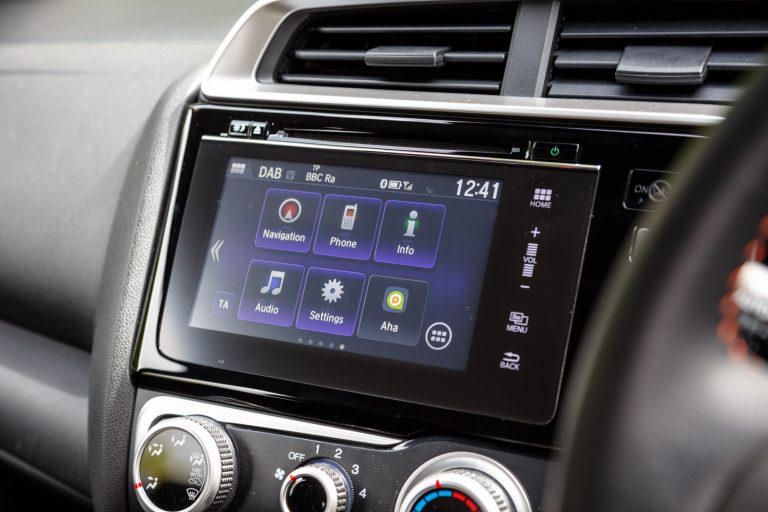 Opting for the Sport trim also gets you a host of safety features, dubbed Driver Assist Safety Pack. This incorporates a camera and a mid-range radar which work in tandem to keep you under the speed limit and avoid accidents.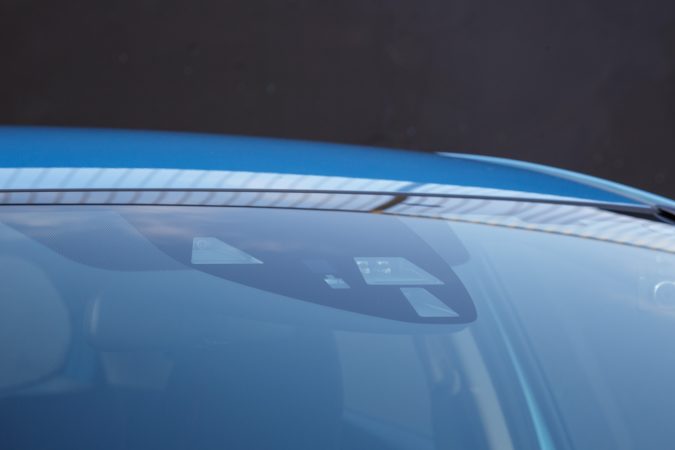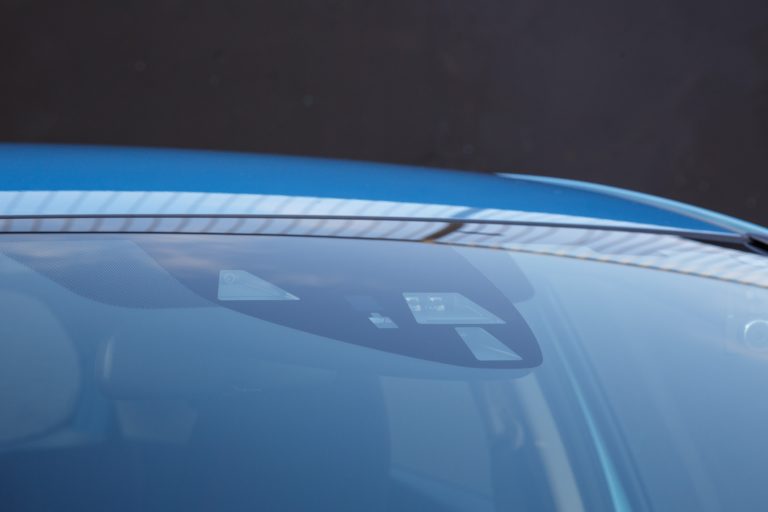 Of course, the Honda Jazz's forte is practicality, and I'm truly astounded. While I admit that the front driver's seat needs more travel range, it should accommodate drivers of all shapes and sizes. It also includes lots of small item storage at the front.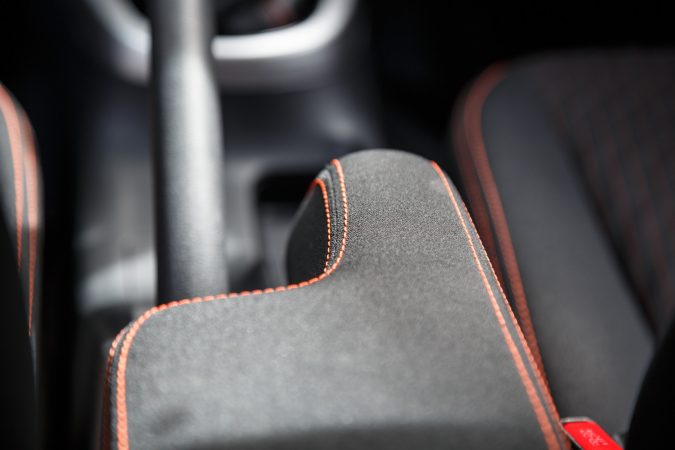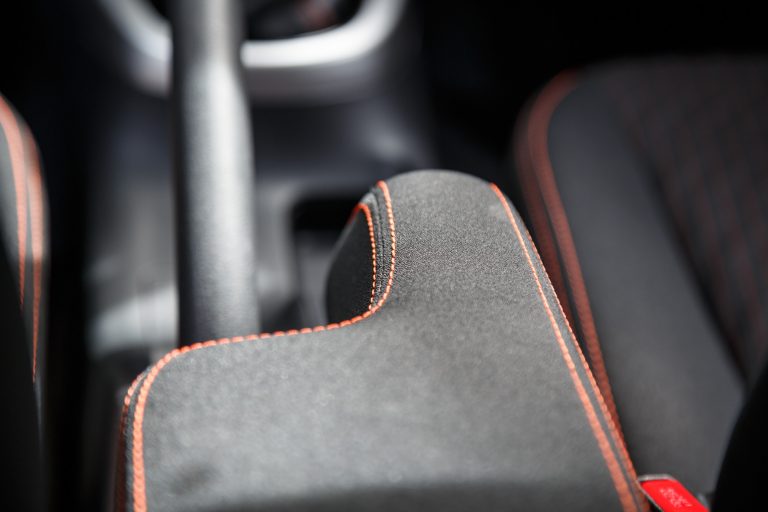 At the back, it's a similar tale, with stupendous legroom that's unbefitting of its Fiesta-like external dimensions. Open up the boot and, even with the rear seats up, you'll discover 354-litres of luggage space. This is very generous for a small hatchback and surpasses most of its competitors.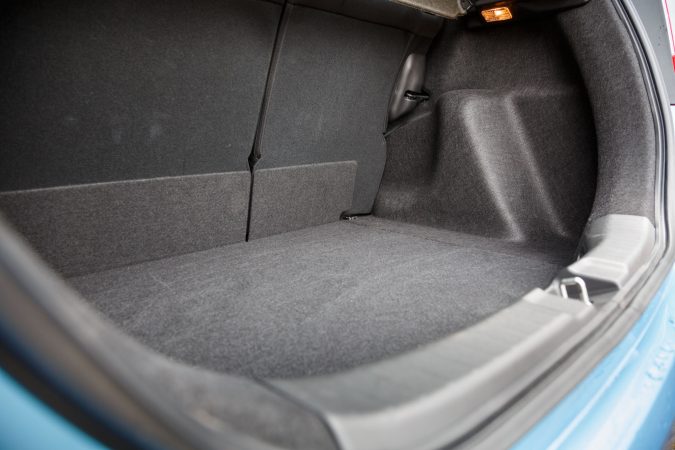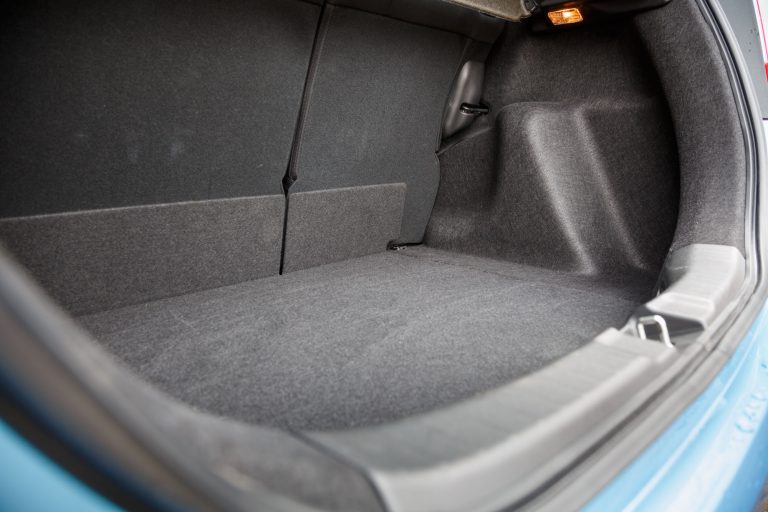 The Honda Jazz Sport Experience
Driving the Honda Jazz Sport was a gratifying experience overall. My only criticism is that it could be more tuned towards spirited drives, as it's a sportier option.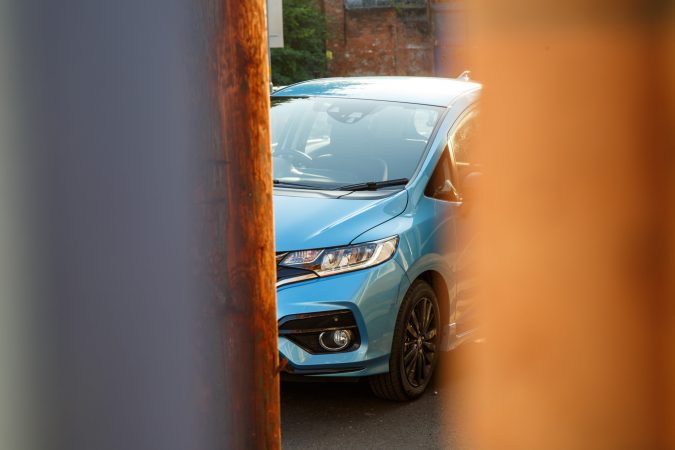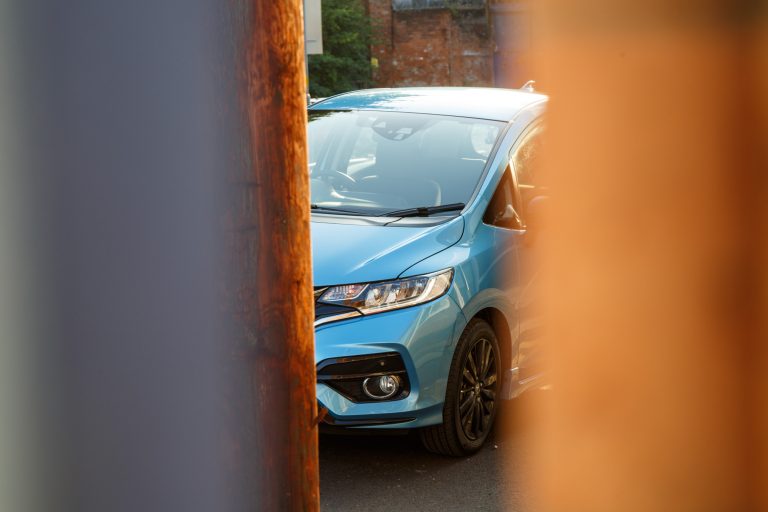 Price of the Honda Jazz Sport
Coming in at a whopping £18,265 OTR, our Honda Jazz Sport Navi with the manual transmission isn't the most affordable in its segment. It is the highest specification you can choose, though. If all you want is a normal Jazz Sport, it will set you back £17,280.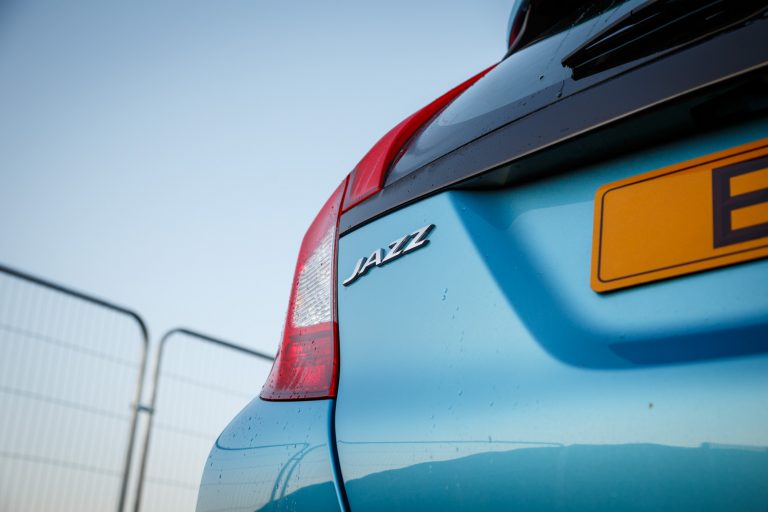 Verdict – Honda Jazz Sport
That said, I believe that the Honda Jazz Sport is a bit of an anomaly. It's a car that is the epitome of automotive pragmatism, yet it's also trying to compete in the saturated small hatchback market.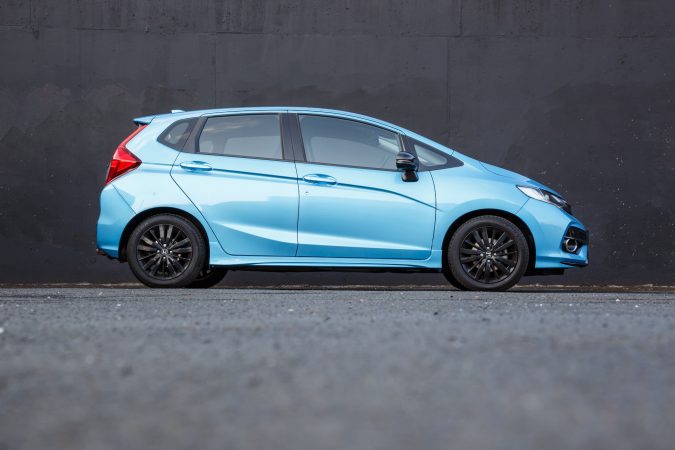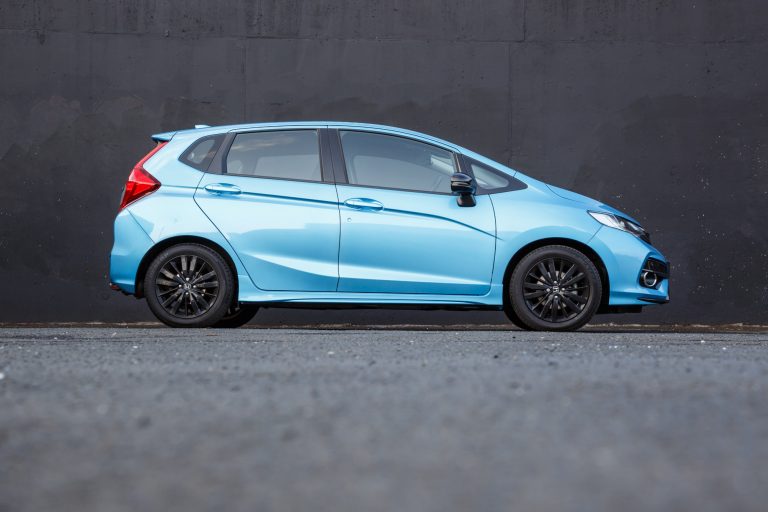 You could save your money and stick with a normal Jazz SE. You'll lose out on power, but how much do you really need for daily commuting? In this trait, the Jazz is impeccable. The fact that it's produced by a manufacturer famed for reliability is a selling point of its own for most consumers.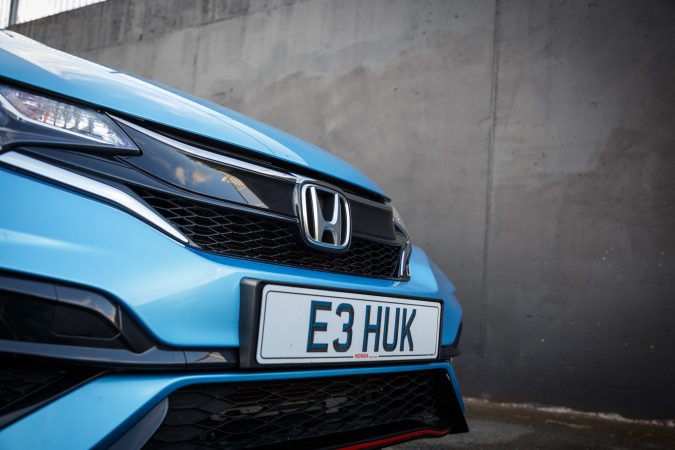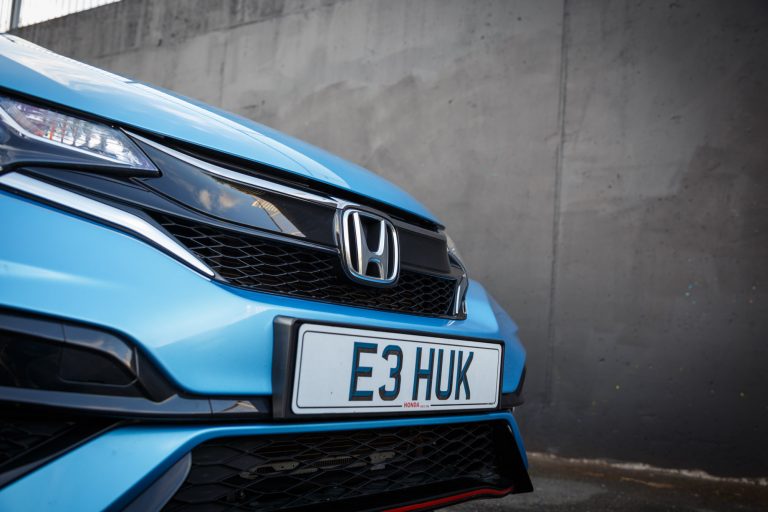 2018 Honda Jazz Sport i-VTEC Specs
Price: £17,280 (£18,265 as tested)
Engine: 1.5-litre naturally-aspirated i-VTEC inline-4
Power: 130 hp
Torque: 155 Nm
Transmission: 6-speed manual
Weight: 1,050 kg
Economy combined: 47.9 mpg
CO2: 133 g/km
Gallery