BMW 335i M Sport 8-Speed DCT Review
Here at Motor Verso we were given the opportunity to test out and review for you the BMW 335i M Sport on a range of test roads at Millbrook Proving Ground. Find out what we thought about this new thrilling model below:
What is the BMW 335i M Sport all about?
The BMW 3 Series is truly a representation of excellence when it comes to design. Initially conceived in 1975, it is currently in its 6th iteration, with the early generations being considered true classics. Undoubtedly, the most notable 3 editions of them all is the M3, thanks to which M was brought on to the map in the first place.
However, while the general consensus agrees that the M3 is the showstopper, I would argue that it perhaps garners too much attention, to the point where it overshadows its siblings. Specifically, the other inline-6 3 Series that I reckon are just as enticing.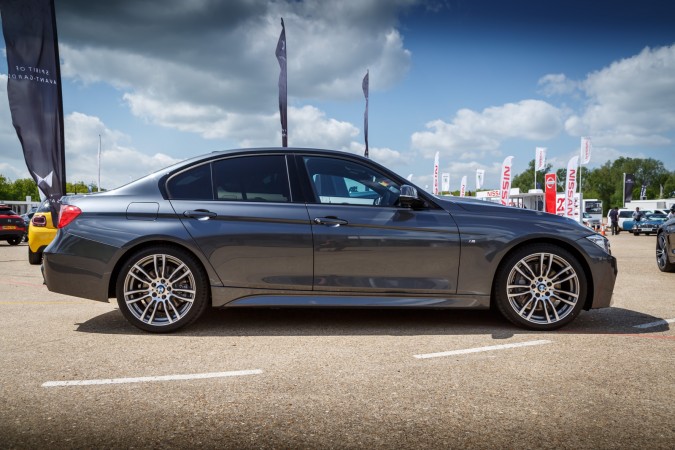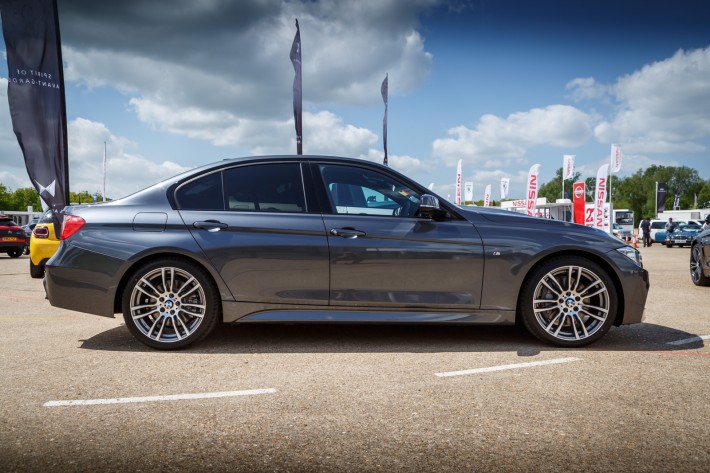 That is exactly what we've got here today, the all-new BMW 335i M Sport. With the recently increased migration towards a more sensible and efficient turbocharged inline-4 layout, this may very well represent the inline-6's final encore in a small 3 Series body.
Over the years, the car has changed in many ways, sometimes drastic, but BMW favoured what already worked in this case. The new BMW 335i M Sport largely encompasses the previous 3 Series's styling features, albeit sharpened up with a more angular design.
It makes sense for BMW. It's a quite likeable executive look, while at the same time on par with the rising interest in more aggressive styling direction.
Everything is proportionate, with clear defined lines, and it would certainly not look out of place when parked inside an industrial park. You may notice that the lower apron is further accentuated by the bulges and the kidney grille slates are darkened, all a courtesy of the M Sport package.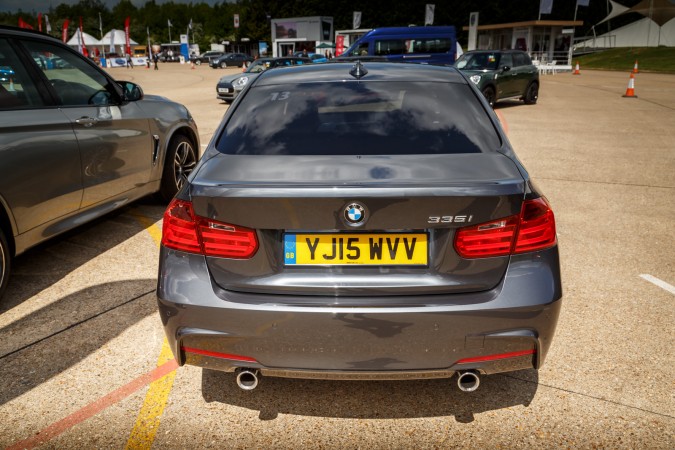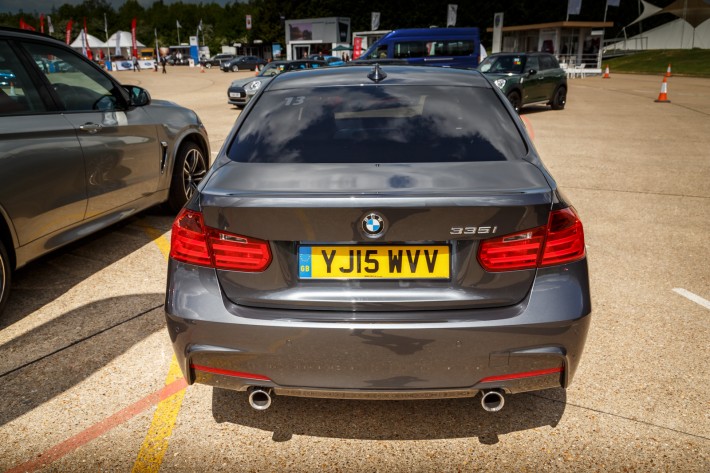 Our test BMW 335i M Sport sports a dark 'Mineral Grey Metallic', a deep hue of grey that appears quite business-like. I reckon it's a good change from the monotone shade that is rampant amongst most executive saloons.
Sitting on M Sport exclusive Star Spoke 19″ alloys, our BMW 335i M Sport subliminally implies its devious ego. Its rear tyres are 255/35 run flats, common in BMW models.
Naturally, for anyone that actually opts for the BMW 335i over a normal, and economical 318i or 320i, the most important aspect is tucked inside the bonnet: a 3.0-litre TwinPower turbocharged inline-6. It is able to produce 300 hp and 400 Nm of torque.
Married to that strong turbocharged 6-cylinder, is an 8-speed DCT dual clutch automatic transmission. As per BMW tradition, the power is sent directly to the rear wheels.
This drivetrain combination will quickly propel the BMW 335i M Sport from 0-60 mph in 5.1 seconds, onto an electronically limited top speed of 155 mph.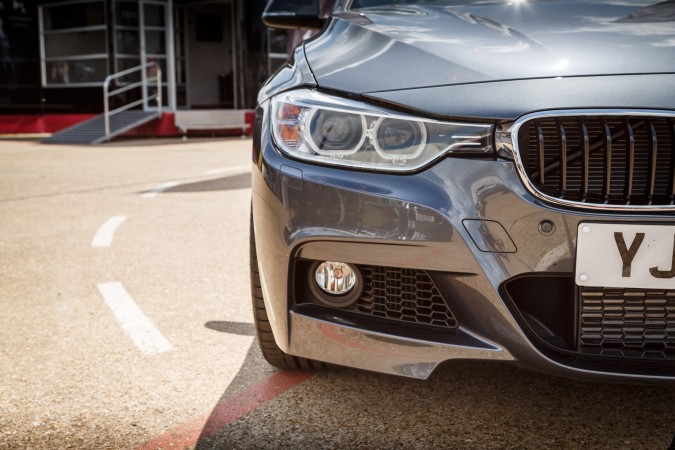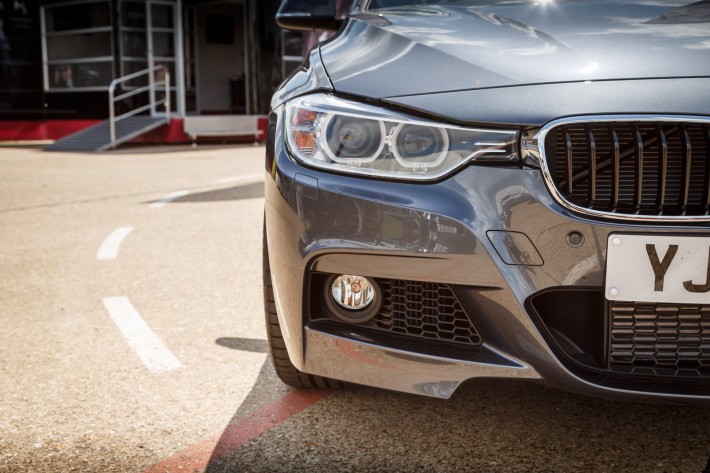 All that respectable power output even comes at a relatively small compromise in economy figures, as the 335i with its 8-speed automatic, can manage 22 mpg in a city and 32 mpg on the highway.
Being a BMW 3 Series, it is offered in a multitude of variants: ActiveHybrid which are hybrid powered, xDrive for 4-wheel drive variants, Gran Turismo representing taller riding fastback variants, Touring which indicates estate variants; and the list goes on.
The normal 3 Series, such as the one we have here, is also offered with a 6-speed manual transmission, thanks to BMW.
How does the BMW 335i M Sport drive?
I'd imagine the majority of the crowd who opts for a fleshed out BMW 335i M Sport are quite keen on how it drives.
With the 3 Series being endowed with BMW's excellent chassis and after experiencing it first hand, I can certainly imagine that it'll appeal to the most passionate of enthusiasts.
If you weren't informed beforehand, and got shoved into the driver's seat of this seemingly typical BMW, you'll certainly be taken aback. Step on the throttle, and the brute output from the turbocharged 3.0-litre inline-6 will pin you to the seats.
With its sizeable displacement, and through the aid of a turbocharger, the BMW 335i M Sport replicates almost diesel-like traits as you have all that torque across the mid-range too.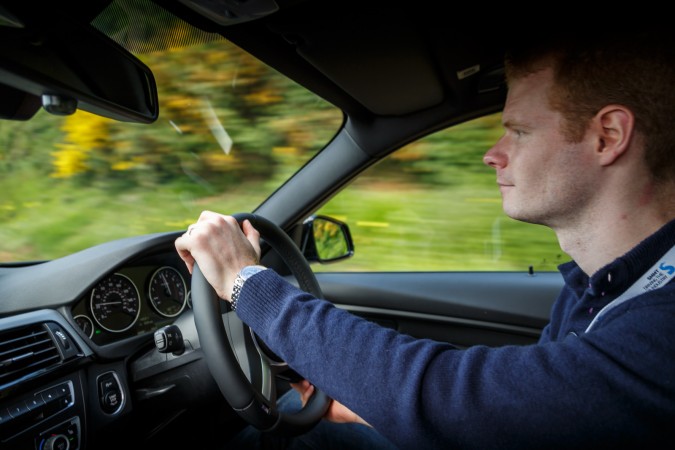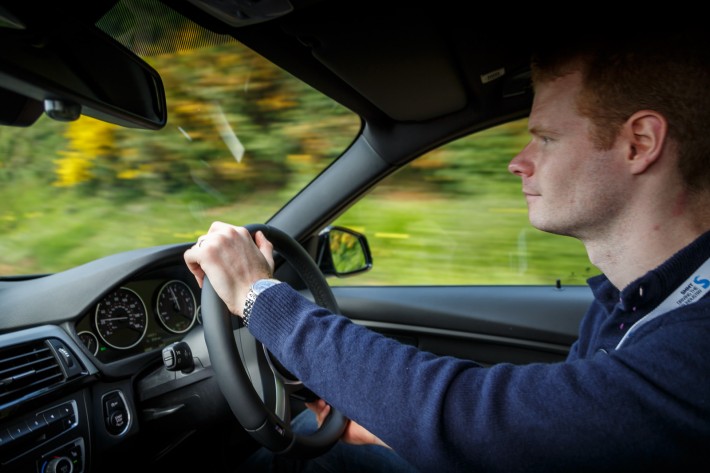 With such an excessive engine and 8-speeds to work with, you can imagine how the 335i behaves on a motorway.
You will be breaking the law within the blink of an eye if you're careless about your throttle. It's definitely an enjoyable engine for the motorways though, being both silky smooth and hushed.
However, when you stretch the 335i's legs and push it all the way to 7000 rpms, you'll be rewarded with a rich crescendo, in the form of a turbocharged inline-6 growl.
The revs climb up rapidly throughout the first three gears, while the surprisingly low-pitched engine thrums along. What's also most impressive is how quickly the speedometer needle revolves.
Being a modern 8-speed dual clutch automatic, the shifts are as expected quick, clean and crisp. With 8 gears to work with, the ratios are spaced pretty evenly and do a good job in making use of the already very powerful engine.
In Sport+ mode, though the shifts become quite aggressive and lightning-quick they are somewhat unrefined for a luxury saloon. It's nevertheless a joy to work with for the odd-spirited drives though.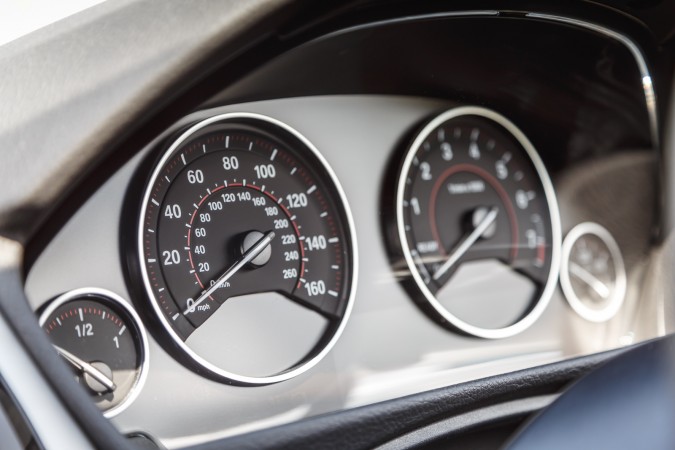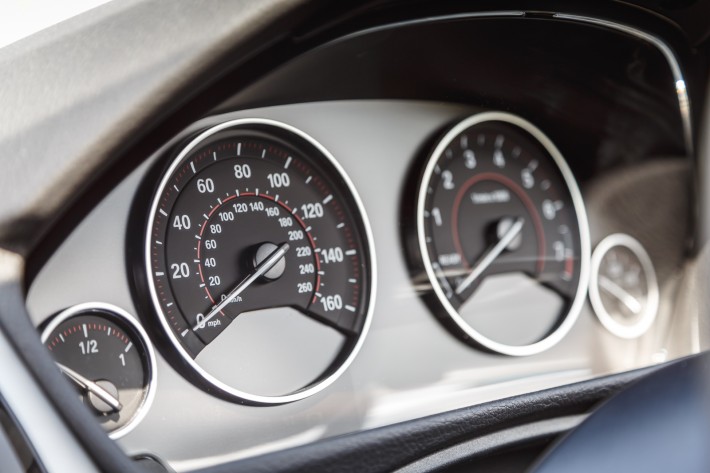 The M Sport suspension gives the BMW 335i M Sport a 10mm drop, compared to the normal 335i and it benefits from variable behaviour in the form of driving modes, compared to the normal sport suspension. In Comfort mode, the chassis feels stout enough to instil confidence into drivers, encouraging a gallant dive into corners.
It's also quite forgiving, managing to maintain its decorous stance through a bumpy corner.
It's an assertive car to toss around the B-roads. Surprisingly, the traction available is quite good in and out of corners, but I'd imagine you can provoke plenty of smoky oversteer with the electronic nannies turned off.
As unassuming as it may seem, it's a responsive car that reacts promptly to driver inputs. Though the electric-assisted steering isn't particularly communicative, it's still suitably weighted.
BMW struck a delicate balance, as its poised demeanour exhibited shifting itself around the corners demonstrated.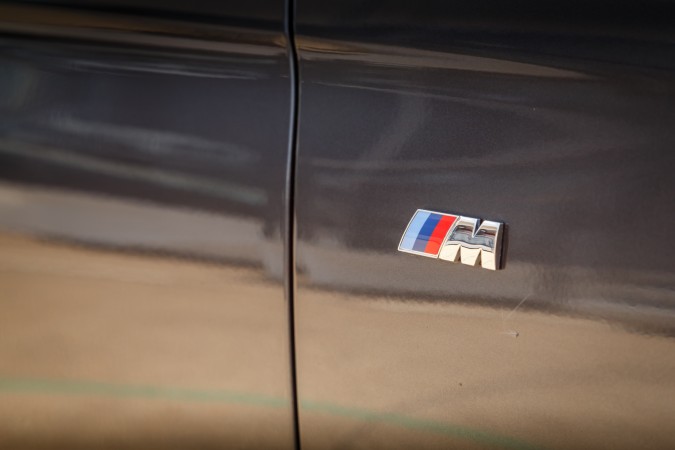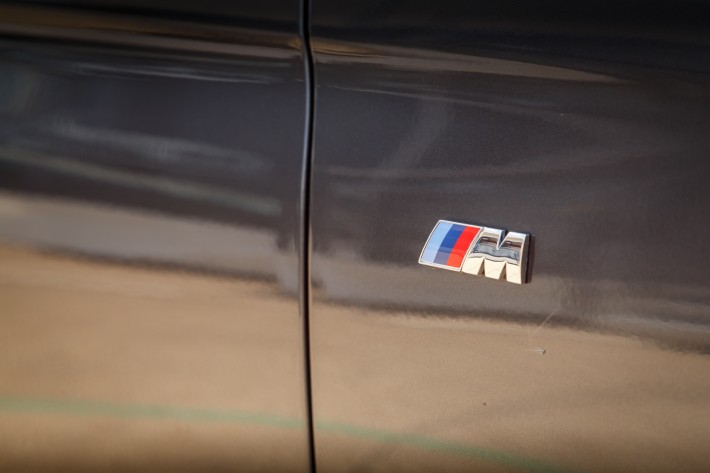 If you intend to replicate the official 0-60 mph figures, you'll want to kick it into Sport+, activate launch control, and brace yourself for the neck-snapping initial wallop.
The quicker gear changes contribute the most. The throttle response also becomes snappier, the steering firms up, and the already rigid chassis tightens further. It's great for B-roads, but otherwise, you'll want to keep it in Comfort or Sport since the car can feel a touch nervous to drive in Sport+.
This being a BMW, it'll most probably spend a considerable amount of time on the motorways, and being a BMW, it's performance is predictable. The cabin is absolutely muted at motorway pace, and the engine behaves as if it's idle.
Travelling over coarse British roads doesn't trouble the 335i M Sport at all, as long as you adjust the driving mode accordingly. It offers a graceful ride that glides effortlessly over road imperfections and settles seamlessly even after continuous undulations.
What is it Like Inside The BMW 335i M Sport?
Modern German interiors are sometimes truly stunning, and the BMW 3 Series, even in its basic 318i variant, sports a top-notch interior. Our 335i M Sport features Black Dakota Leather upholstery for the M Sport power semi-bucket seats, which hugs you quite tightly and provides notable bolster support to keep you in the seat.
The fit and finish are excellent. You can expect a fair share of soft-touch materials and leather here. Fortunately, BMW has decided to utilise matte plastic as the dominant material for the centre console this time around, instead of the fingerprint magnet piano black that some manufacturers favour.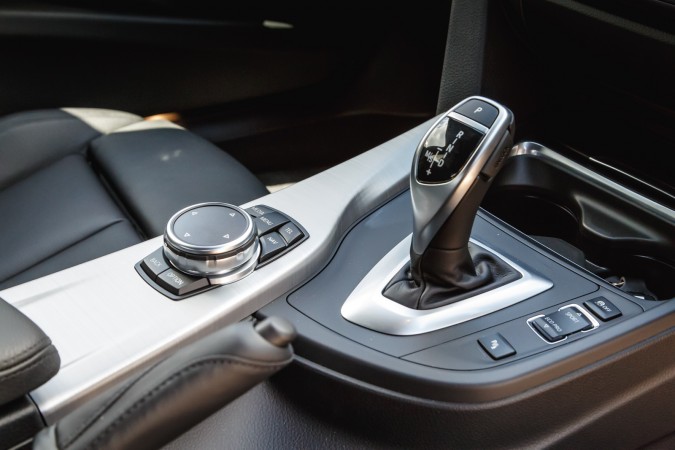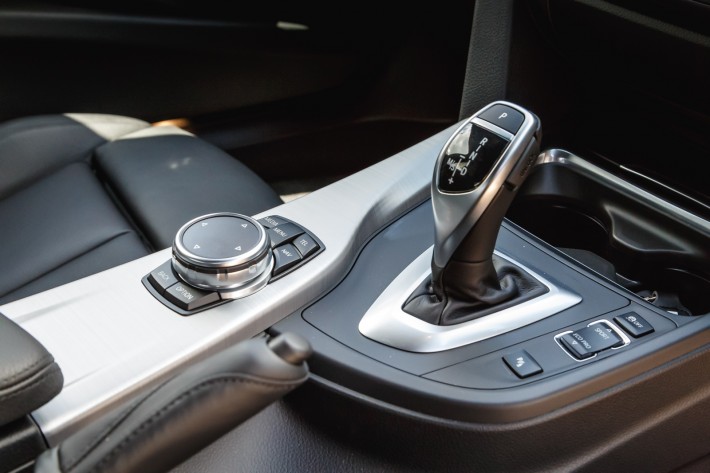 Everything that you're expected to touch feels gratifying. The leather-wrapped M Sport steering wheel feels fantastic, and while some despise the stubby indicator stalks BMW uses, it feels great to engage.
The gear lever action is solid. While it can be a tad perplexing to figure out at first, you'll get used to it quickly.
Our particular test car is equipped with the Aluminium Hexagon interior trim, with High Gloss Black highlight interior, which is exceptional especially when paired with the business-like upholstery.
You'll then find the large 8.8″ iDrive infotainment display on top of the centre console. The infotainment system is snappy to control and sports a clean, simplistic user interface.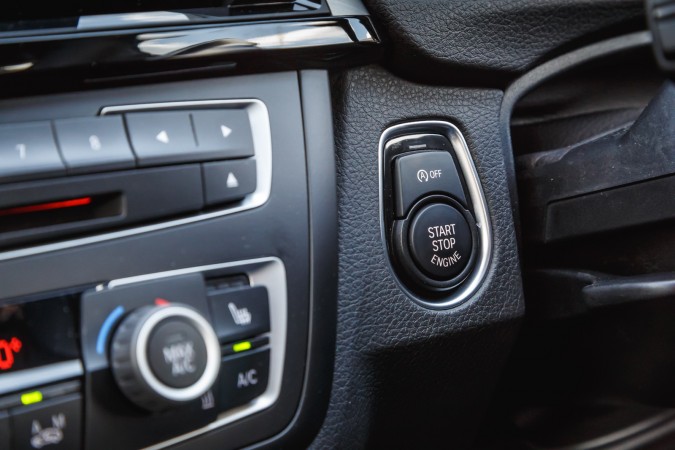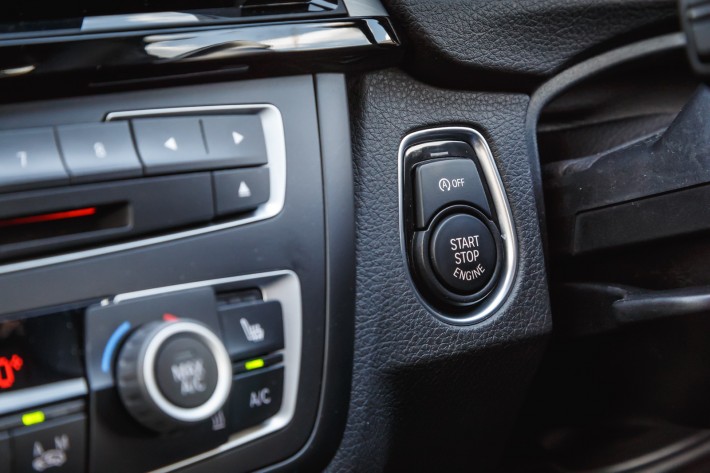 However, one thing that I find BMW struggles with, is the number of buttons that clutter the interior, paired with the fancy automatic climate control and iDrive controls.
Some people do tend to find a complex-appearing interior to be a turnoff, but I think the iDrive control touch pad is largely sorted out by now and it's pretty intuitive.
Being a 4-door luxury saloon, it is also quite practical. There's plenty of space in the front, and I quite like the driving position, which is just low enough to feel sporty.
Legroom and headroom are also very generous. At the back, things are quite reasonable; lanky blokes will be able to fit themselves quite comfortably. Small item storage is also well adjusted, with cup holders throughout the car.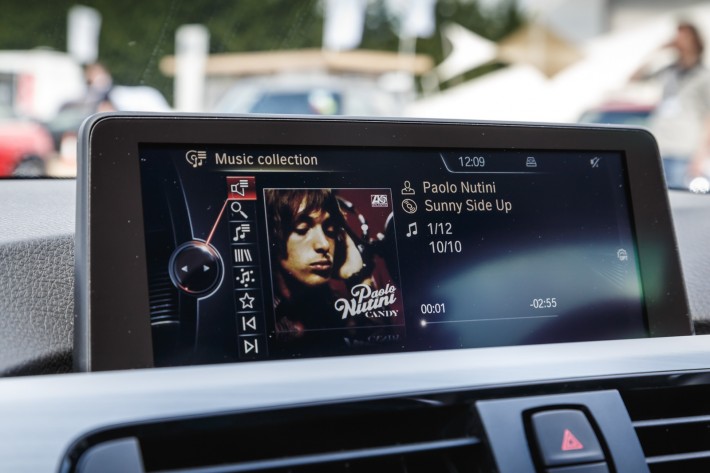 Visibility is also quite good, with no eminent major blind spots. The iDrive display is quite low-profile too, so it takes up minimal space even though it protrudes out of the dashboard.
Nevertheless, you still may find the optional parking sensors to be a good addition, since at times it'll be tricky to correctly ascertain the dimensions of the 335i M Sport. It's especially important if you don't want to scuff up the nice 19″ wheels.
There are quite a few ways that you can customise your 3 Series. For the M Sport trim, in particular, you can opt for a premium-looking Venetian Beige Dakota Leather, or a rather flamboyant Coral Red Dakota Leather with Black highlights. The M Sport trim also receives a red printed instrument cluster reading and an anthracite headliner.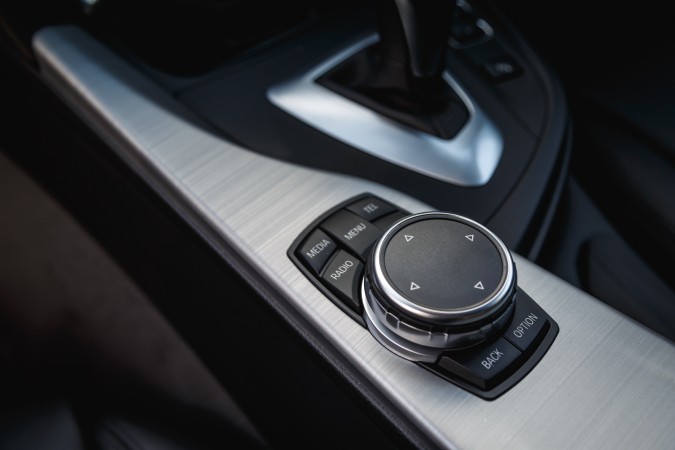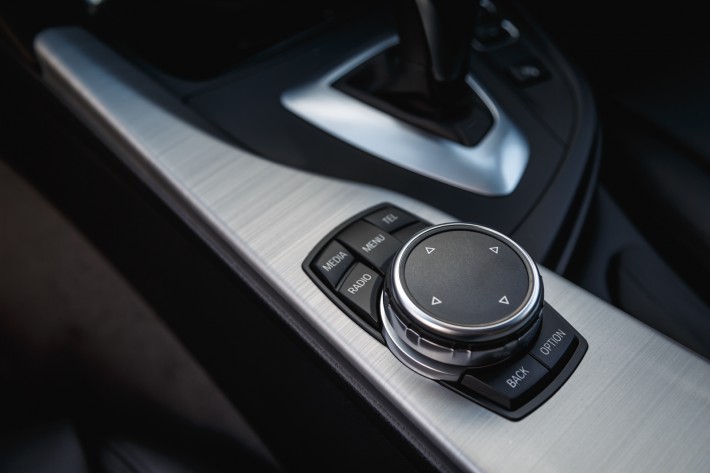 Lastly, the boot capacity is pretty in line with what Mercedes and Audi are offering in their C-Class and A4 respectively at 480-litres. You'll notice that it's quite square which is appropriate for larger items. The lip is quite low too, so moving hefty cargo into the boot will be less of an ordeal.
The BMW 335i M Sport Experience
Driving the BMW 335i M Sport was enthralling. There weren't any major flaws that I could pick, even if I were to be overly pedantic. It has praiseworthy dynamics, an excellent engine, and a serene cabin with quality materials.
Most importantly, it's quite inconspicuous, considering the amount of power that's being offered here. An M3 would attract a lot more attention.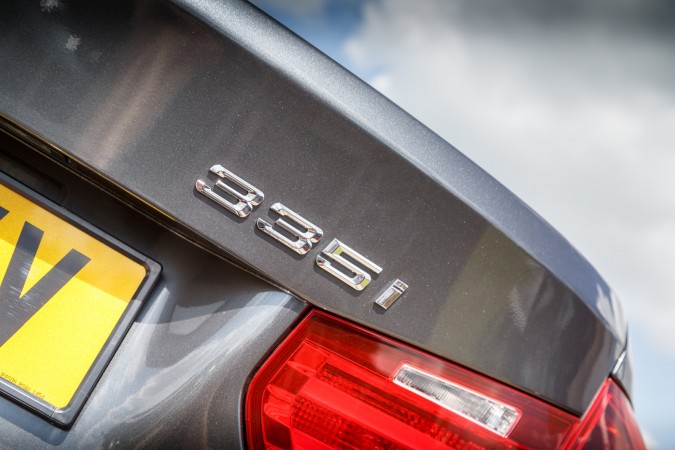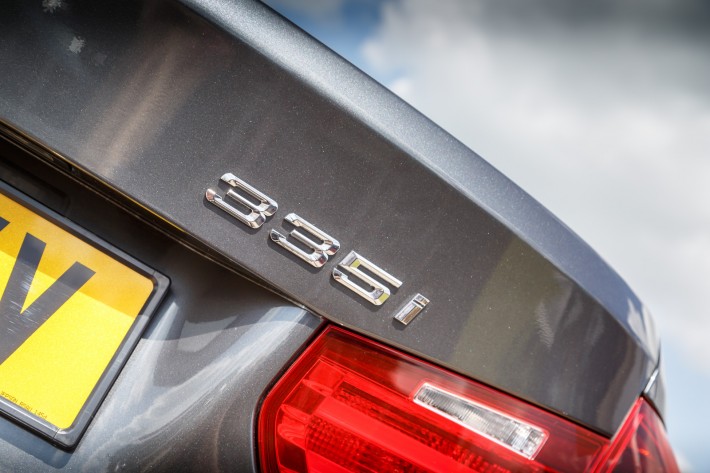 There are some minor issues though. I do think that the engine is quite overpowered for the chassis the car was given. Being made to fit a variety of different engines, BMW had to make some compromises here and there.
I do believe that a reinforced chassis will do wonders, but that's what the M3 currently is. You'll only ever notice this when pushing it to the limit though.
What we have here is impressive nonetheless. It's a luxurious family saloon that'll cruise thousands upon thousands of miles without breaking a single sweat. And when needed, it certainly has the firepower to back up the massive wheels and large front air vents.
BMW 335i M Sport – Verdict
Overall, the BMW 335i M Sport is a car that does everything very well. It's quick, good to handle, comfortable, and practical. Of course, that is reflected in the premium BMW understandably demands from you. In fact, it's about 10 grand more than a base model 3 Series.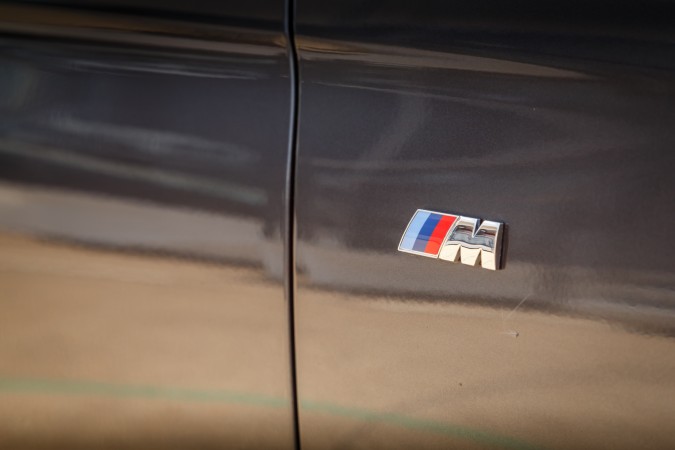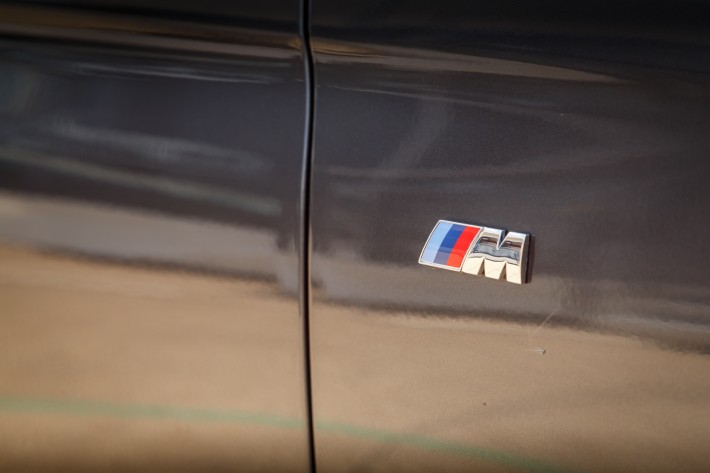 But this is not a base model 3 Series. This is a 3 Series that people will quarrel over to sit in the driver's seat.
If you opt for the manual, it may damage the resale value, but I'd imagine it'll be a scintillating experience, not distant from a genuine M3 Performance. A base model 3 Series will also struggle to pick up the kids during the weekdays while at the same time destroying B-roads and gobbling up miles in the weekends.
I do believe that the 335i M Sport is an actual BMW that can backup the racing pedigree that BMW meticulously fostered over the years, and that it is a genuine 'poor man's M3'.
It features an engine that has become a dying breed, as BMW inevitably shifts its focus into the hyper-efficient hybrid drivetrain or turbocharged inline-4. In the near future, it may even not make much sense for them to manufacture the 335i anymore.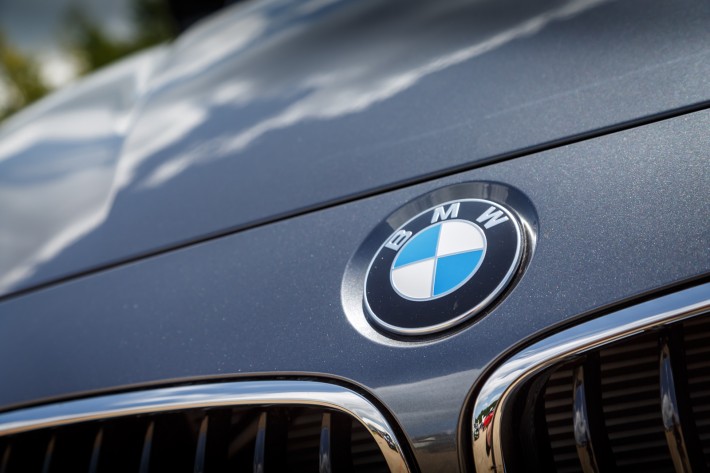 However, if storage is of concern to you, perhaps the Touring variant of 3 Series will entice more. Its comparable rival is most probably the Mercedes-Benz C350 E Sport, but the Merc emphasises more on luxury. Splurging more will net you the Audi S4, which is actually more like a luxury saloon, though pricier and less economical.
BMW 335i M Sport Video Highlights
BMW 335i M Sport Specs
Price: £37,025
Engine: 3.0-litre inline-6 TwinPower turbo
Power: 300 bhp
Torque: 400 Nm
Transmission: Eight-speed DCT dual clutch automatic
0-60mph: 5.1 Seconds
Top speed: 155mph
Weight: 1,510 kg
Economy (City/Highway): 22/32 mpg
CO2: 169 g/km
Author: Paul Hadley