Kia Sorento '4' 1.6 HEV Review
Kia has already shown its prowess when it comes to designing and producing utilitarian cars that offer great bang for the buck. They have become a serious player in the entry-level price bracket across segments. As such, they are now looking to gain a foothold in the slightly more premium price brackets and the Sorento HEV is a part of this endeavour. I got to test this hybrid SUV and here is what I learned.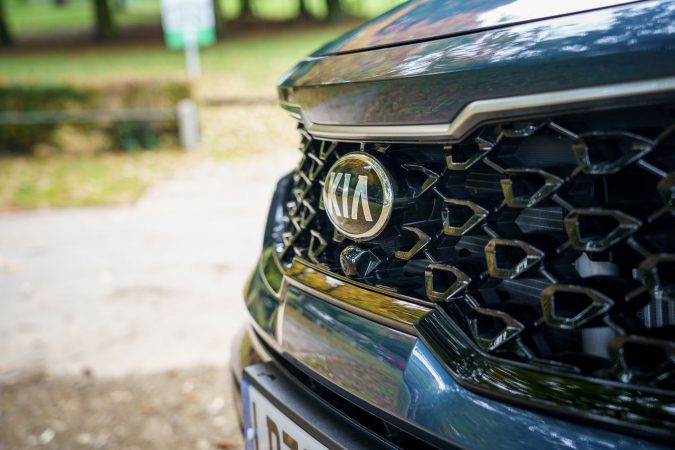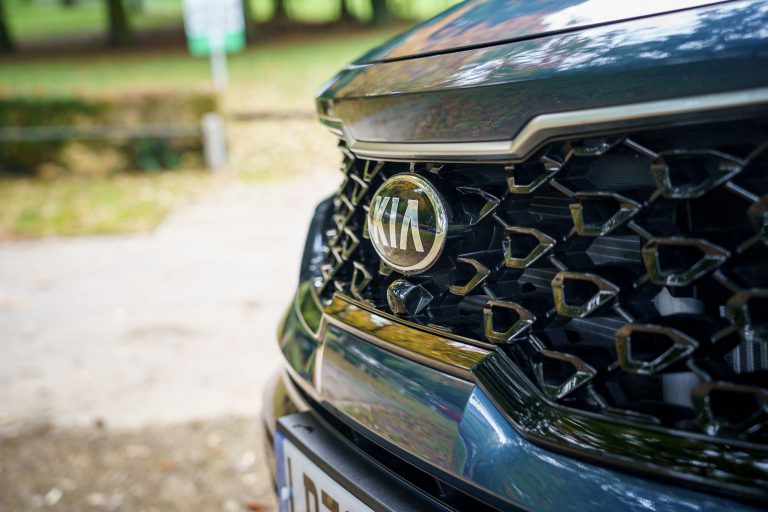 What is the Kia Sorento '4' 1.6 HEV about?
The first thought that I had after taking a first look at this car was how far Kia has come since its initial days when it made cars that were as affordable as possible. This is a serious hybrid SUV that is meant to stand up to the established names in this segment. The fact that they have embraced hybrid technology is another sign that they want to stay relevant during current times.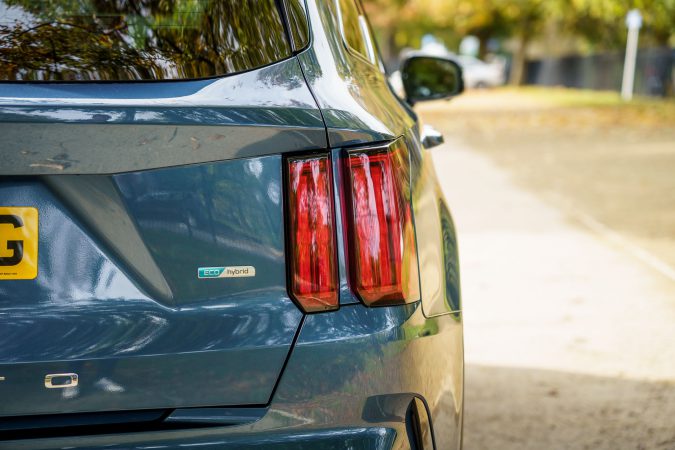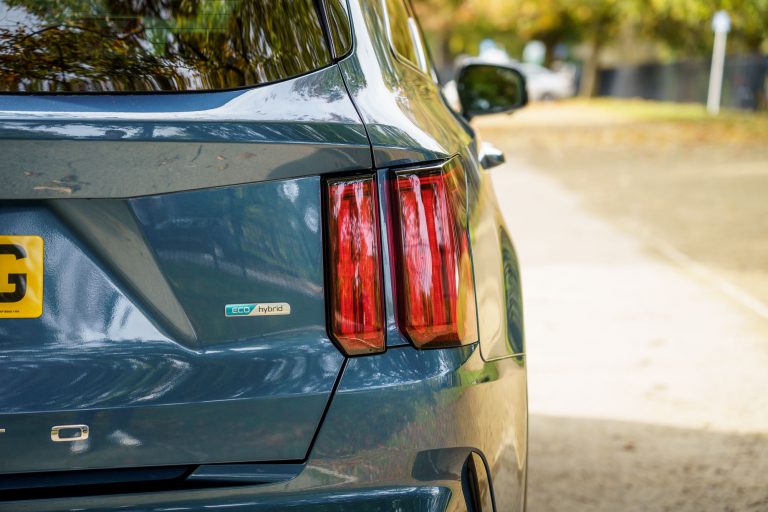 Kia has also been able to keep moving forward without losing any of their unique characteristics which have set Kia apart from the multitude of car manufacturers out there which in itself is quite a huge accomplishment.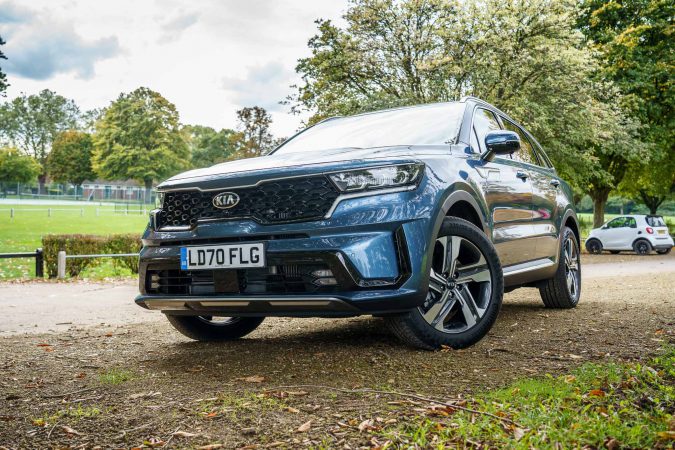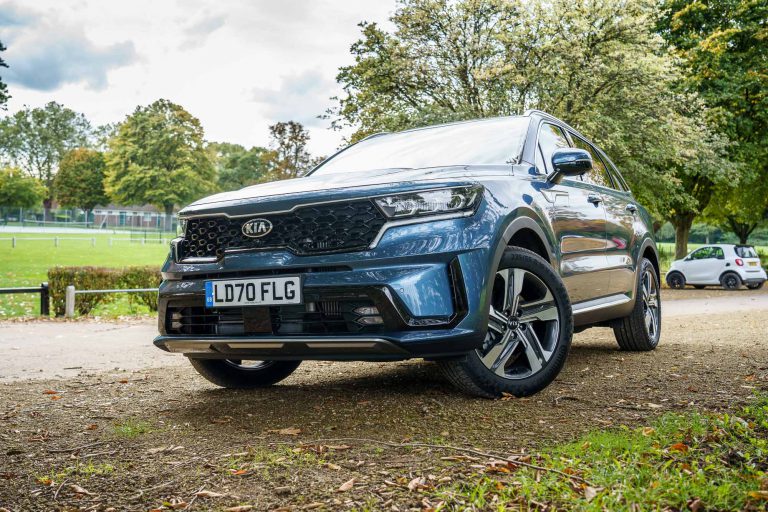 When Kia first came into the picture, the way their cars looked made it quite apparent that they were a budget option. That is no longer the case and the Sorento in '4' trim is an absolute looker. It is still authentically a Kia car but it looks a lot more refined and, dare I say, handsome. From the front, it looks quite wholesome. SUVs can sometimes go overboard with the grille design but the Sorento stays modest and keeps things classy. It looks well-proportioned.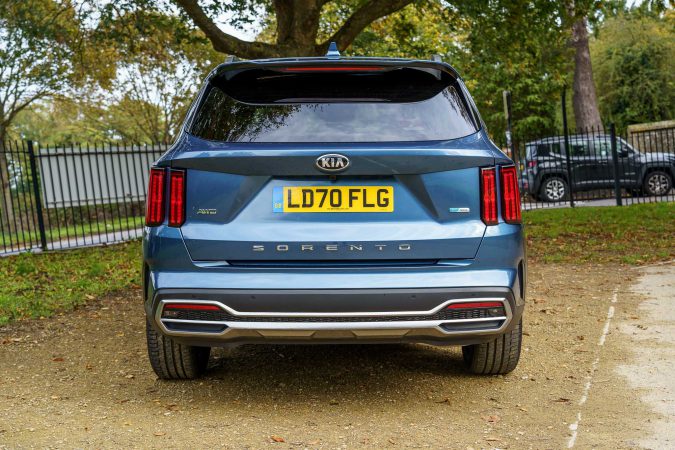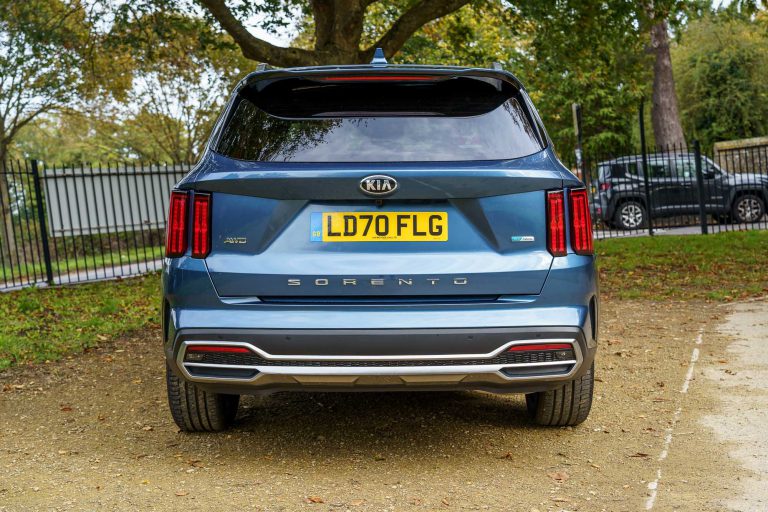 A similar motif continues on the sides as well. The real winner though is the rear of this car. The vertical taillamps and the symmetrical design is unique but in a good way and the large font branding is a nice touch.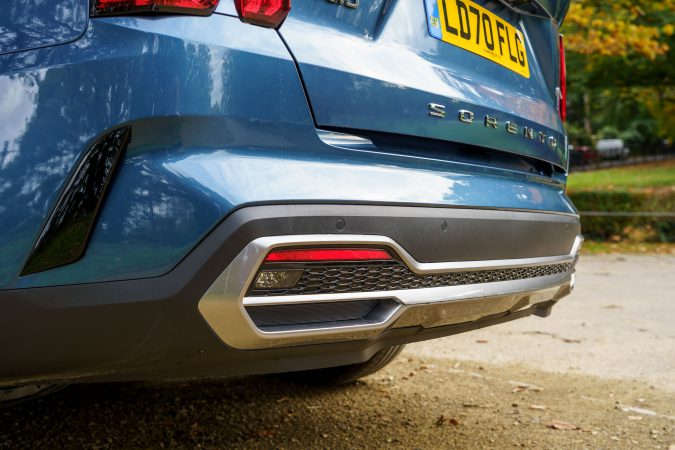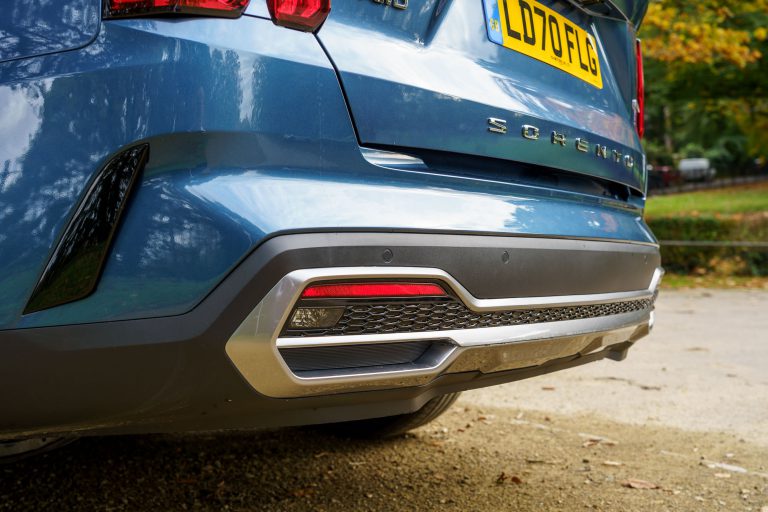 This is a petrol hybrid vehicle that is powered by the combination of a 1.6-litre 4-cylinder petrol engine and a44.2 Kw electric motor attached to a 1.49kWh battery. Together, they can put out 226 bhp of power and 350 Nm of torque. This HEV can go from 0-60 mph in 8.7 seconds and can reach a top speed of 119 mph. This powertrain is mated to a 6-speed automatic gearbox. It features a combined fuel economy of 38.2 mpg and CO2 emission figures of 166 g/km.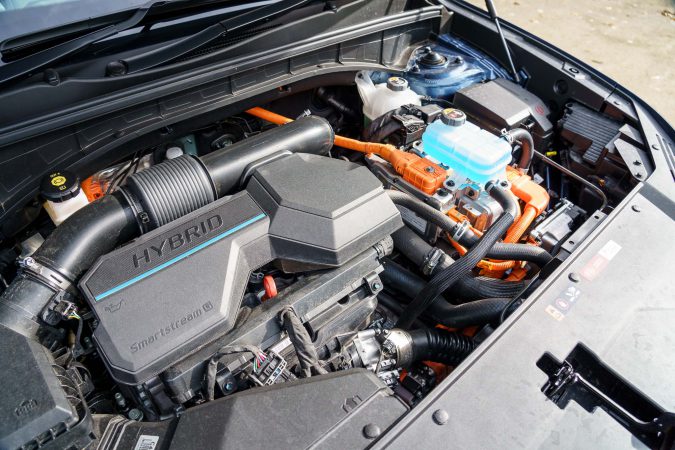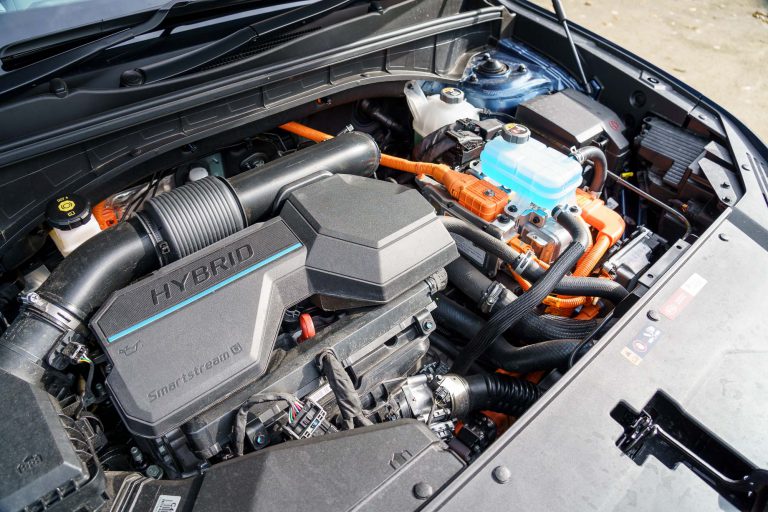 How does it drive?
This is a hefty car that weighs a little over 2,000 kg. That is to be expected from a hybrid car in this segment. This can be a handicap for some cars but Kia has done a good job of keeping the Sorento very driveable. The extra heft has made the car quite sure-footed. The hybrid system helps the car get off the line quite easily but in a smooth manner. Neither does it lurch forward nor does it amble forward. It is just right and moves forward with purpose.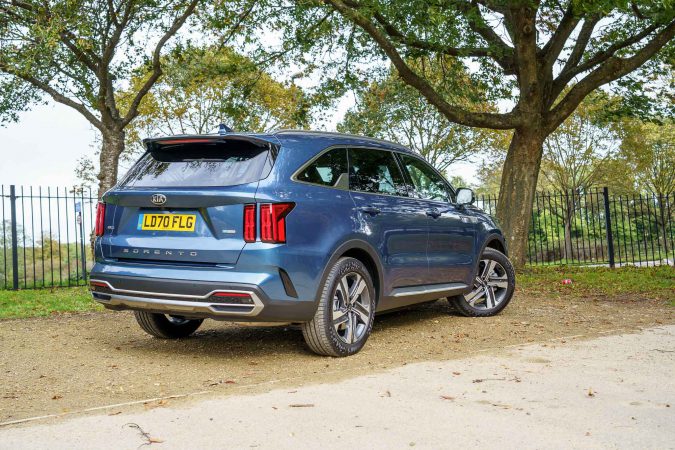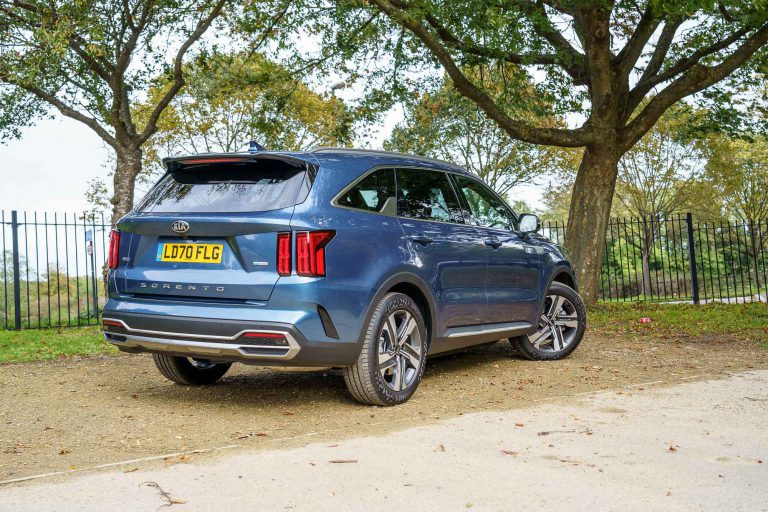 Overall, the power delivery is quite smooth. The hybrid system is also quite refined and cuts in and out seamlessly. When needed, it can shift weight and is generally pleasurable to drive. It might not be the most exciting car to drive but its driving characteristics are well suited for the market it is targeting.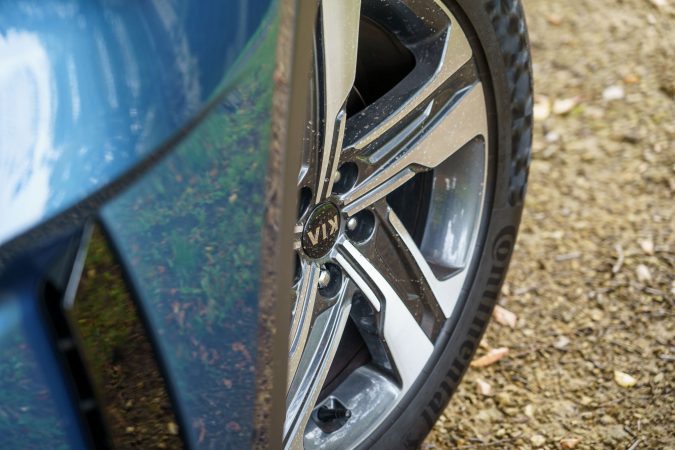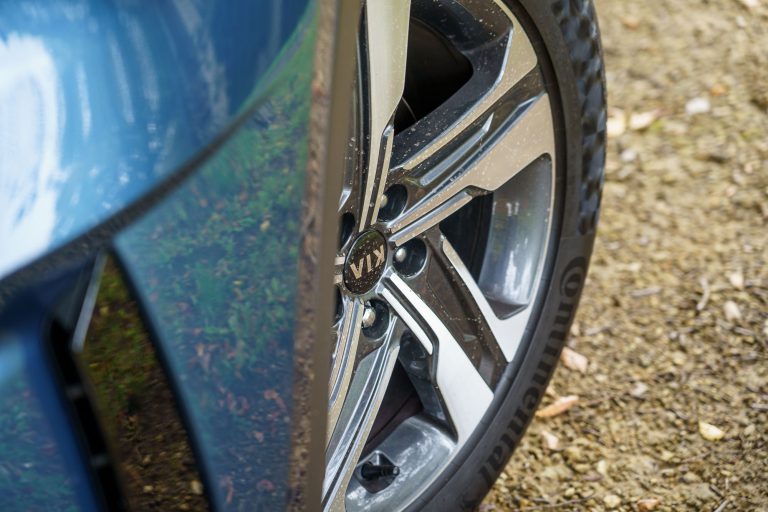 It is one of the more comfortable large cars that I have driven in some time. This is especially noticeable at lower speeds. The ample weight of this car is an advantage here as it stays quite stable. The suspension is accommodating enough to absorb most bumps and irregularities on the road surface.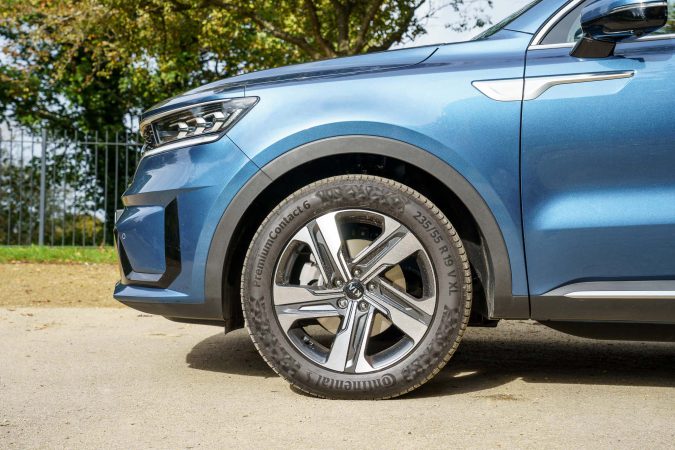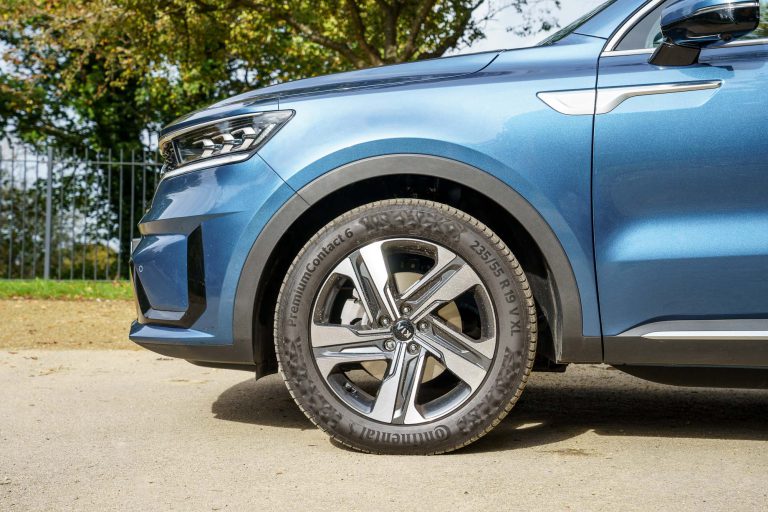 You are also able to select the driving mode to help the SUV suit how you feel at any giving point. If you want to conserve fuel, maybe you opt for Eco. If you need to get going quickly maybe you opt for Sport.  It is worth noting that now the Sorrento comes with terrain response modes – Sand, Mud and Snow. These modes will help the car to keep going when the surface gets difficult.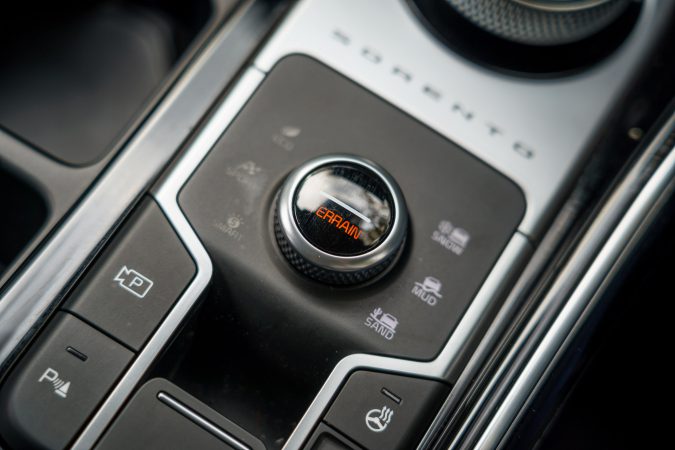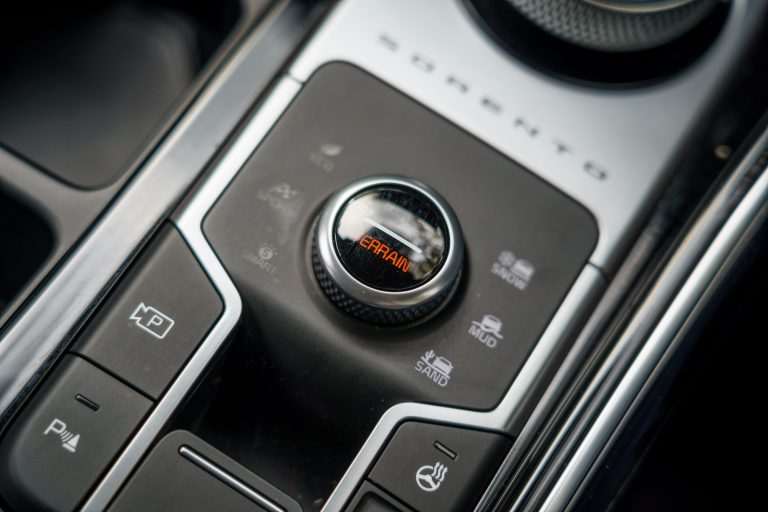 The handling is quite decent as well. This is meant to be a safe and easy-to-drive car and that is evident in the overtly coddling nature of the traction control system. It is almost impossible to get this car to come unstuck. However, that is a good thing. The all-wheel-drive system provides plenty of control even on loose surfaces and this can be further tweaked by selecting the right terrain. Steering input and throttle response are also quite good. They aren't too direct and in tandem with the tyres, it offers enough feedback to keep you always in the loop of what is happening.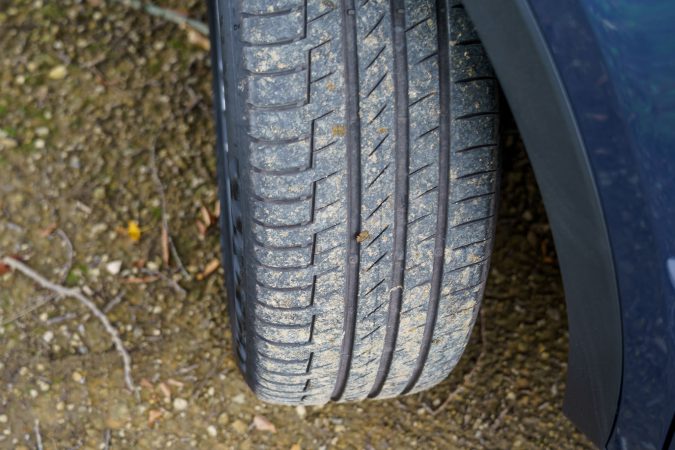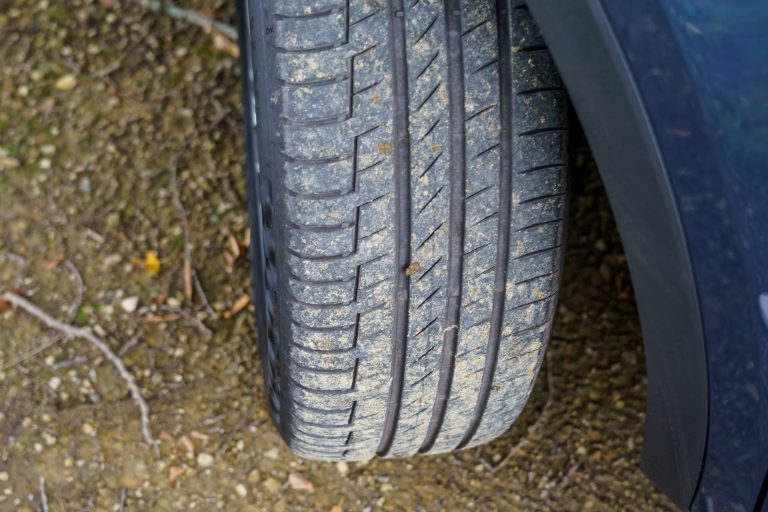 There is a decent amount of body roll which is not surprising considering the size of this HEV but it mostly stays composed and I rarely felt like I was ever on the limit despite trying a few times. This is a no-frills comfortable car meant for everyday use and all these characteristics just make it perfect for that.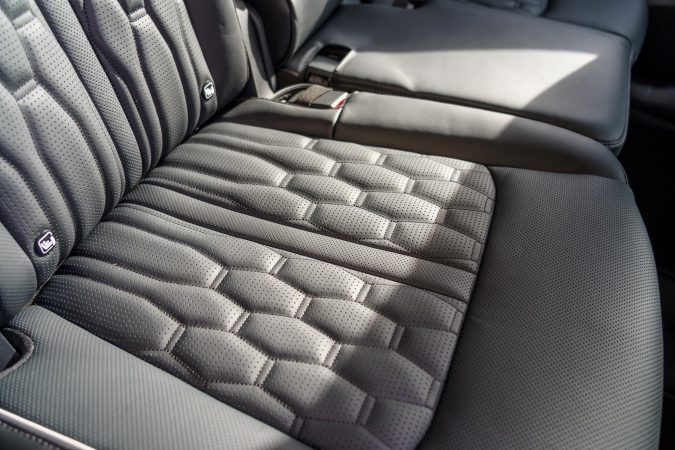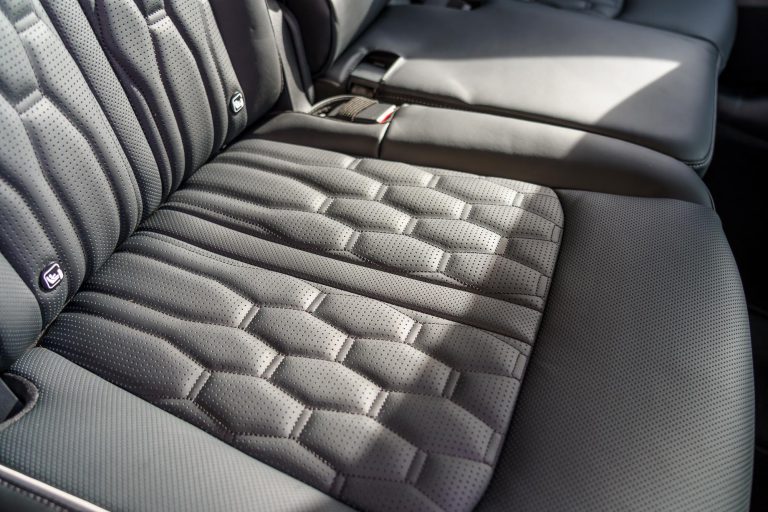 The driver-aid systems like hill-assist control, multi-collision brake assist, intelligent speed limit assist, ABS, and downhill brake control all make it quite safe and a pretty handy off-roader. Front and rear parking sensors and reversing camera system make this car quite practical too. The Sorrento even comes with blind-spot cameras that will engage each time you use the turn indicators which is a great feature to help keep you safe.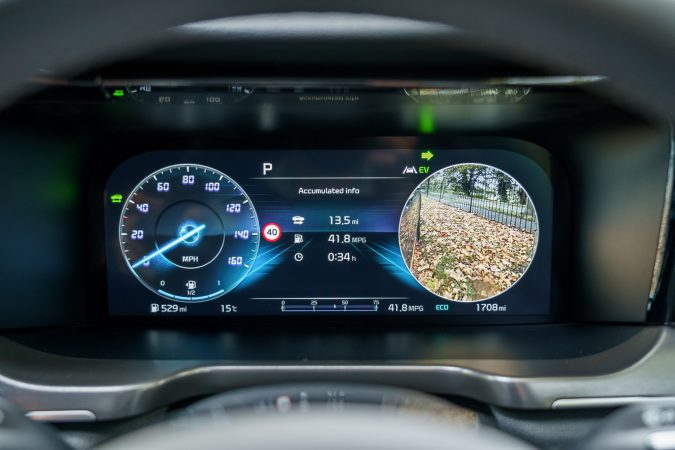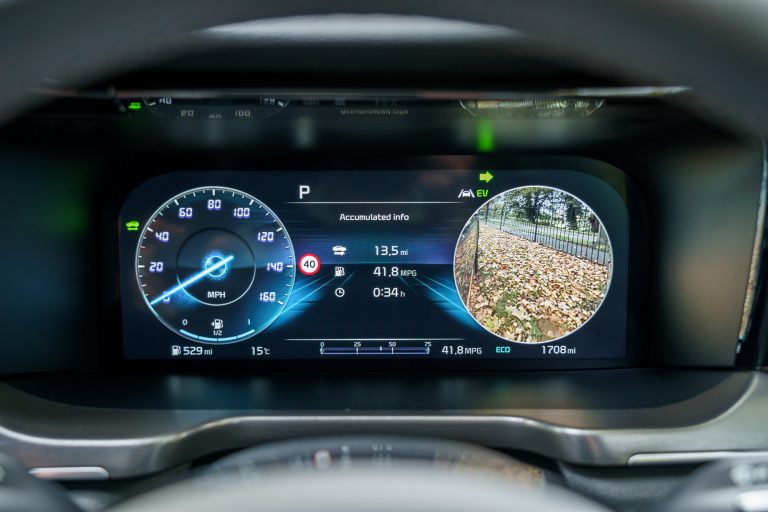 What is it like inside?
The price tag of this car makes it clear that this is no longer a brand that is targeting the entry-level segment. It is right up there with some of the more premium names in this segment and this fact becomes immediately apparent once you get inside the car. It comes with a very comfortable and attractive cabin. There is a lot of room both in the front and the middle rows.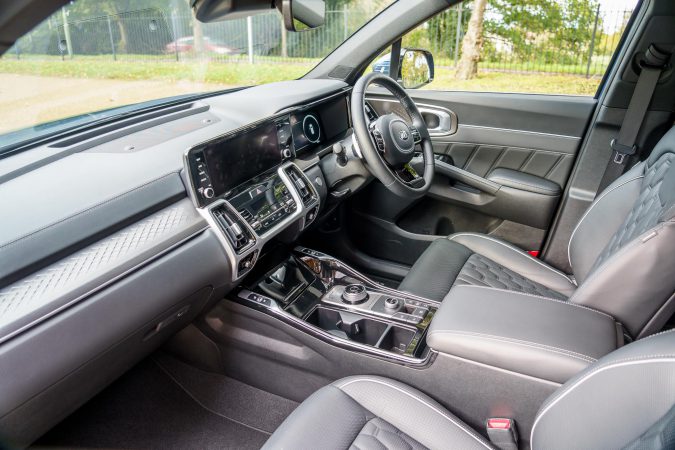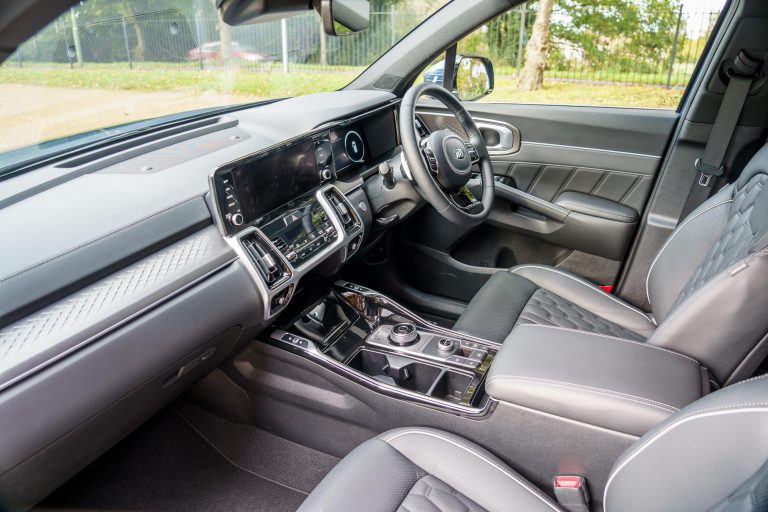 The third row of seats are only meant for small children or really short rides for adults but five people can travel comfortably for long periods of time in the Sorento.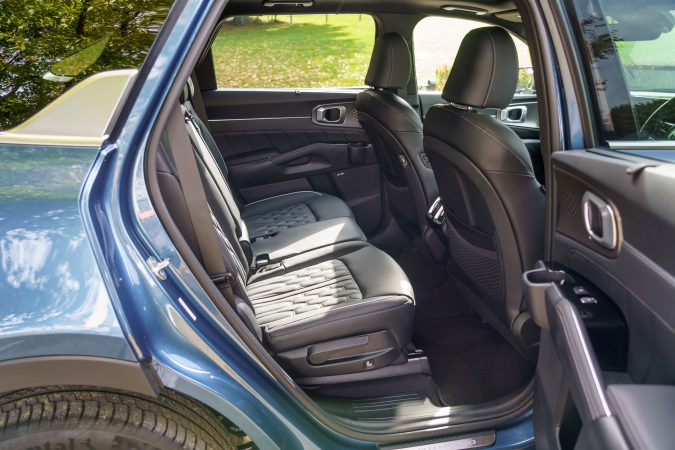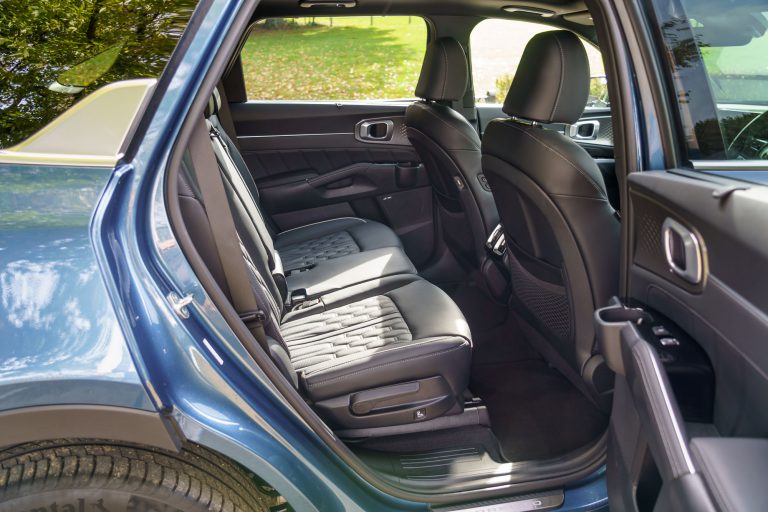 There is adequate luggage space which can be massively increased by folding the third row of seats down. The parcel shelf is fully removable for when the seats are in use.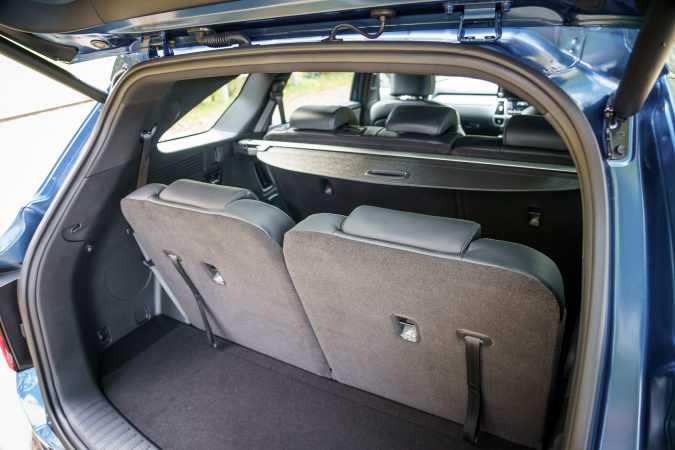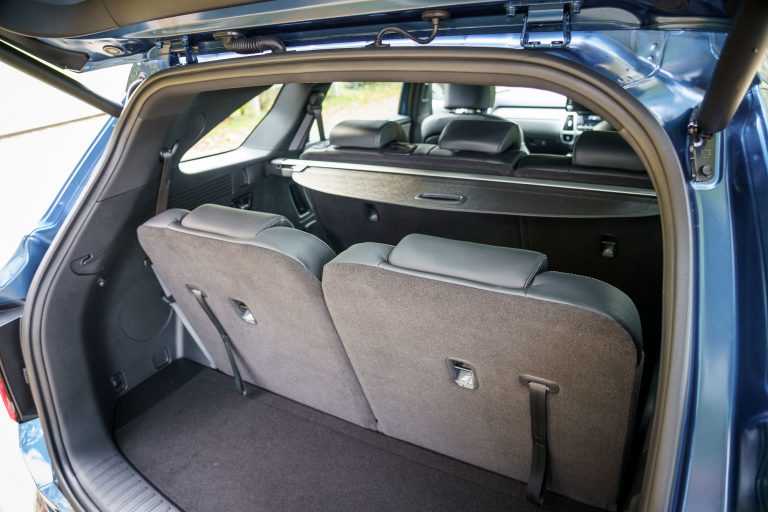 All the seats offer excellent adjustability which is a huge positive and the upholstery feels really good and I think it will wear well over time.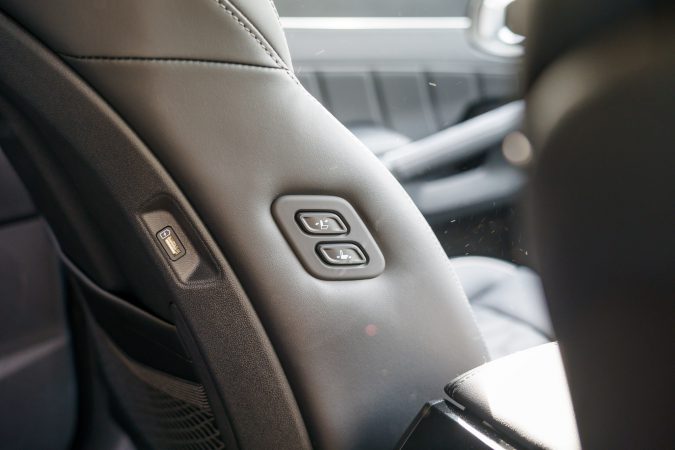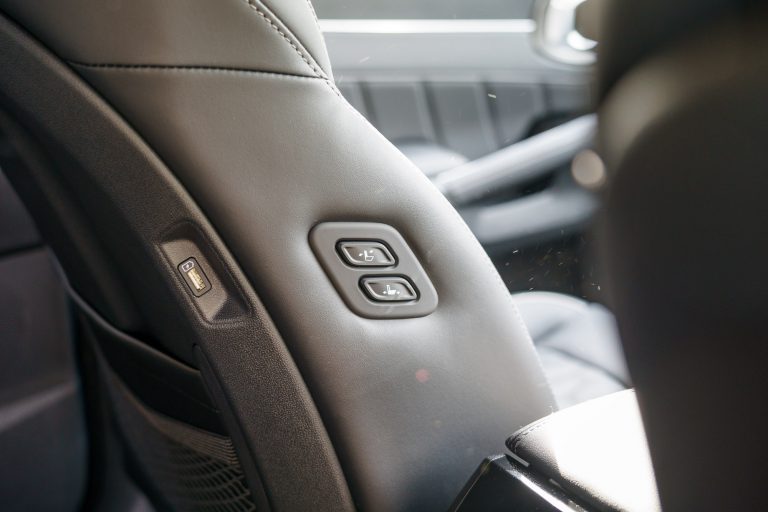 The Kia Sorento '4' is also quite impressive when it comes to the equipment and connectivity options. The all-digital instrument display is crisp and modern while the 8″ touchscreen for the infotainment system is also of high quality. Charging will never be an issue in this car as each row including the third one gets its own dedicated USB ports. The audio system is also quite good and it supports Apple CarPlay and Android Auto.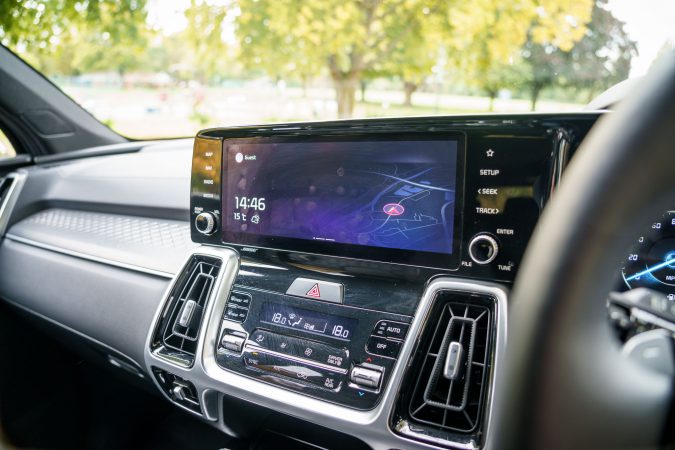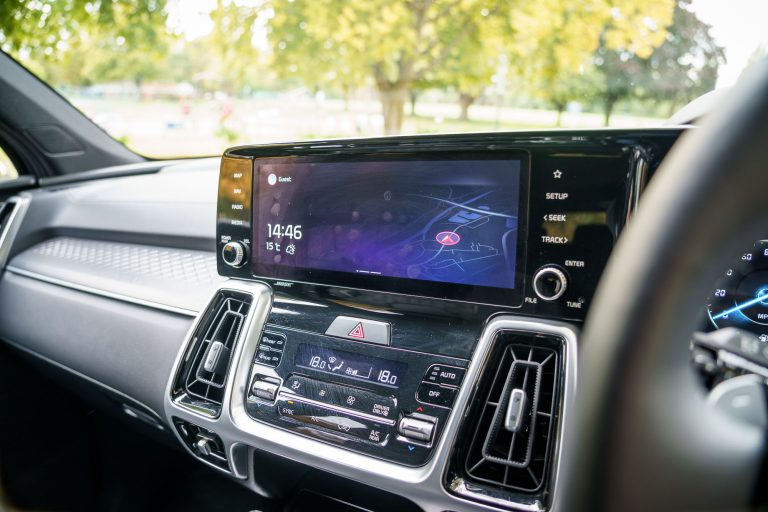 The experience
While this wasn't the most exciting road test I had undertaken, it was pleasurable and comfortable. This is a premium car but it still offers plenty of bang for the buck just like most Kia cars. This is a very easy car to live with and there are plenty of bells and whistles along with a much more refined hybrid driving experience to justify the premium price tag.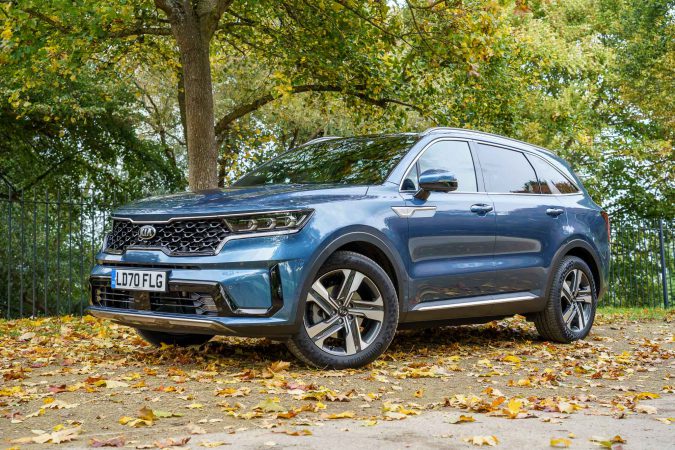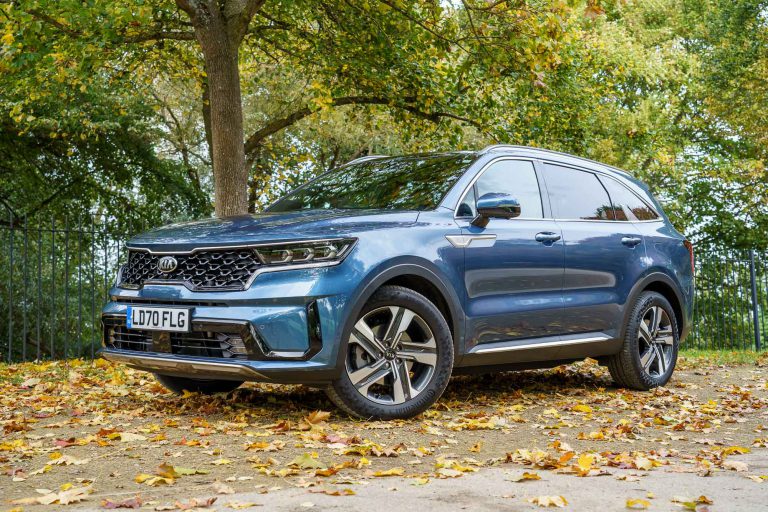 Kia Sorento '4' 1.6 HEV Cost
The petrol hybrid version of the Kia Sorento '4' costs £46,945 and considering all the features that you get as standard, this is still excellent value for money.

Verdict
If you are looking for a car that is very practical but still has all the extra features that can make the car a treat to drive both on and off the road then this is a model worth looking into.
The Kia badge should not be seen as a discouragement. This is every bit as refined and equipped as any car in this segment and it is one of the best cars when it comes to finding the perfect middle ground between practicality and excitement at this price point.
The fact that it is good for the environment is the icing on the cake.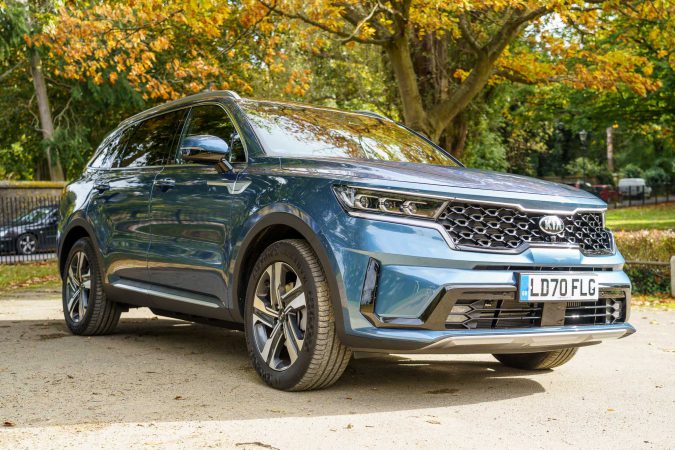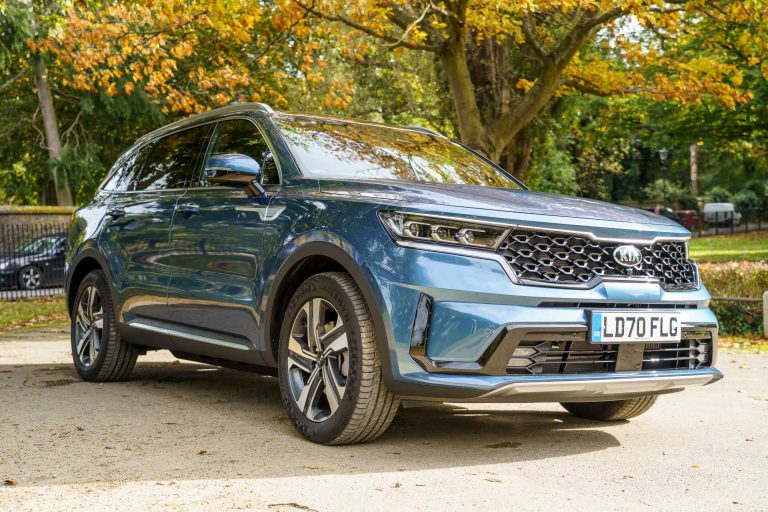 Specification
Kia Sorento '4' 1.6 HEV Specs

Price: £466,945
Engine: 1.6-litre 4-cylinder Hybrid Petrol Engine + electric motor
Power: 226 bhp
Torque: 350 Nm
Transmission: 6-speed automatic
0-62mph:  8.7 seconds
Top speed: 119 mph
Weight: 2,006 kg
Economy combined:  38.7 mpg
CO2: 166 g/km