Supercars these days are all about the headline figures… McLaren's 720S seems to be the cure everyone needs. When it was unveiled years ago – and I had a go in one, even – it blew everyone's minds with how fast it was. Nevertheless, it had an engaging and connected feel, making you be one with the car. In addition, it was genuinely fun to drive, with some sense of sheer terror, but otherwise joyous. Think of it as a supersized, ultra-performance, Mazda MX-5.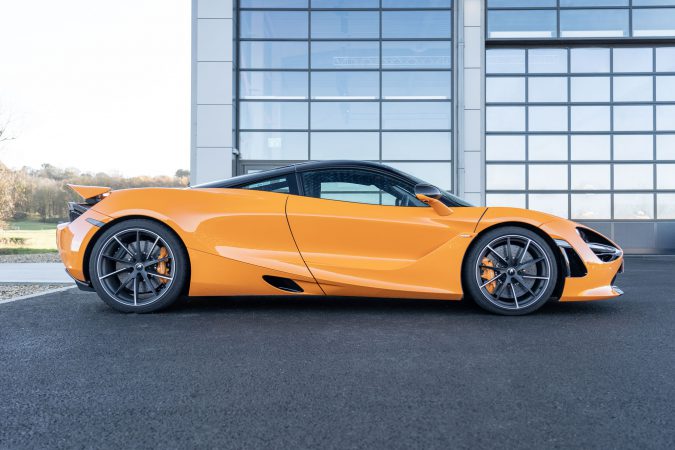 Over these past few years, however, McLaren's transformation has been taking shape. The 720S had evolved as the basis for the brand's most special cars, from the Senna to the Speedtail. It goes a long way in showing just how magnificent the 720S was from the get-go. But how has it fared so far? Has its competition caught up? We thought we'd pay the 720S a visit, and see if that's the case.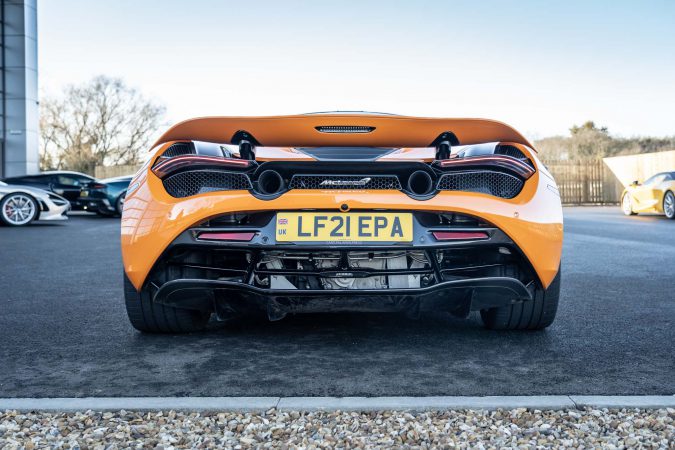 What Is The McLaren 720S Performance About?
On the surface, it doesn't seem like the 720S has changed at all. But as they say, if it ain't broke, don't fix it. I adored the looks of the 720S, even from the day it first arrived. It's an imposing machine, with enough sharp edges to cut through the air like a hot knife through butter. Plus, it has a cheese wedge look that's become the quintessential silhouette for any supercar, with an impressive wow factor.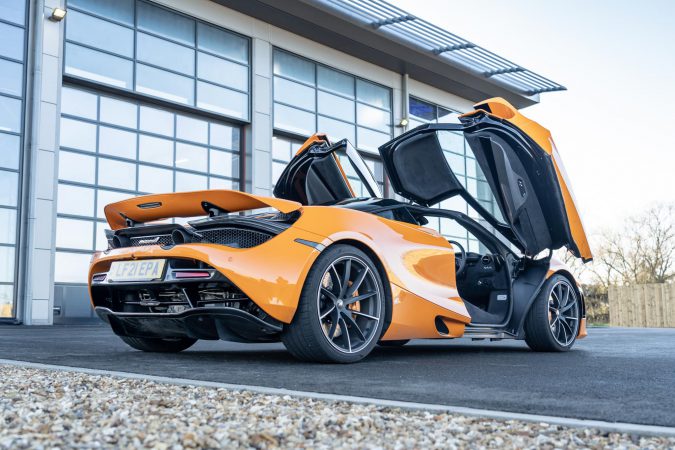 I've struggled to find anyone whose jaws didn't drop as soon as they saw a 720S rolling by. As angry and aggressive as it might seem, it has an immense aura of presence around it, and at a glance, it's a handsome car. The 720S is especially beautiful in what I think is the right colour for any McLaren, the incredibly vivid and ripe Papaya Orange. Its purposeful design becomes apparent in the rear.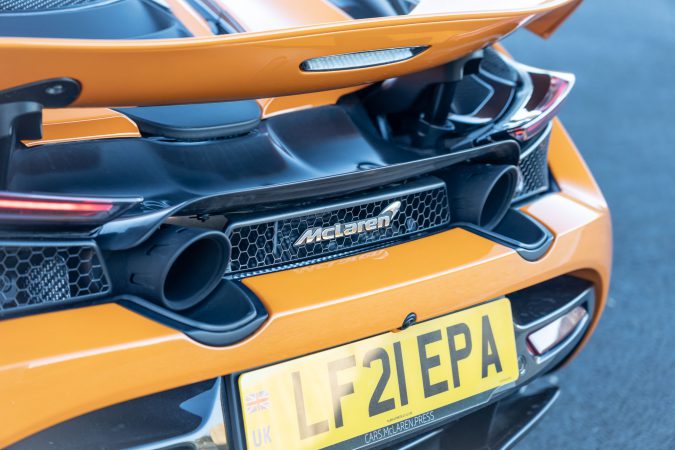 Around the back, you can see just how exposed the tail-end of the 720S is. Much of its inner workings are left out in the open, hampered only by wire mesh, all to get as much air flowing through as possible. The "eye sockets" in the front, while divisive to some, practice function and form combined. They hide numerous vents and radiators. Oh, and let's not forget the giant rear wing and active aerodynamics.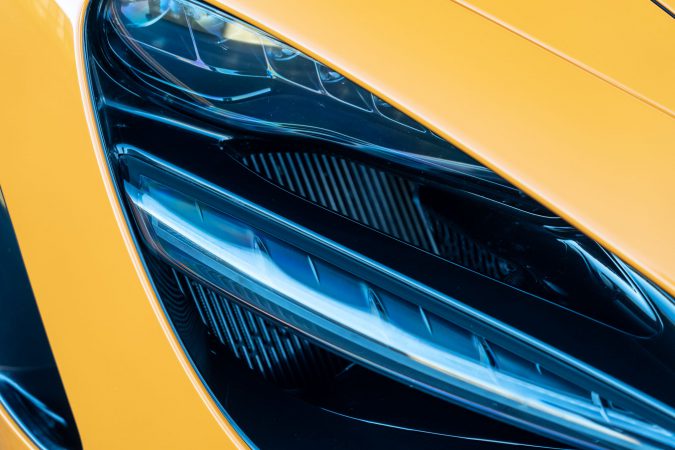 How Does It Drive?
The 720S is the pinnacle of McLaren's series production supercars, representing the very best it can do with the dark arts of performance. In reality, the 720S is perhaps far more potent than the engineers had intended. On the track, professional drivers who have driven the car say that it's as fast as a McLaren P1. Or, perhaps even faster still, given the myriad of fine-tuning and subtle refinements homologated from the P1 over the years.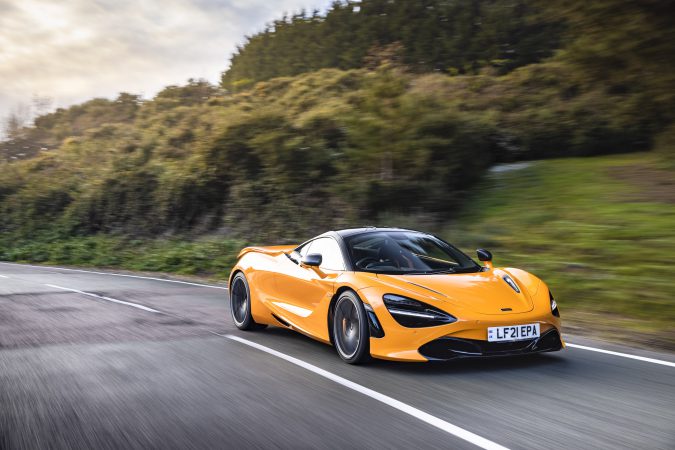 You can imagine my shocked expressions then, having just gotten out of a softer, more touring-honed McLaren GT. In contrast, the 720S is on a whole other plane of existence on the dynamism scale. The engine, in particular, is a marvel of engineering. This powerplant is a 4.0-litre twin-turbocharged V8 unit, mounted on top of the rear axle.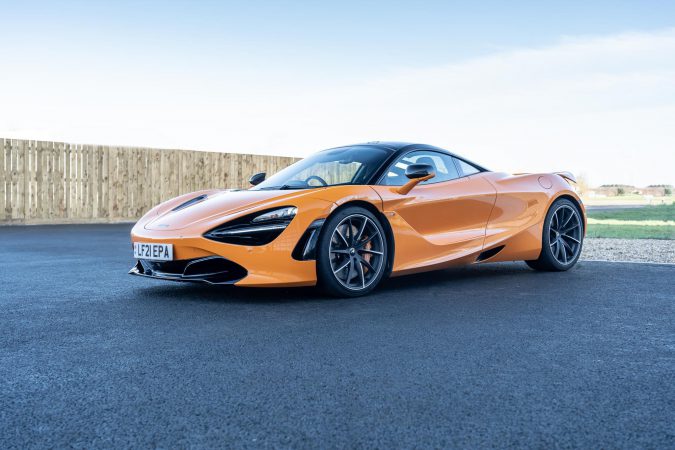 As the name might unveil, the 720S has a namesake 720PS (710hbp) at the mercy of your right foot, in addition to 568lb-ft of torque. What can't so easily be described on a spec sheet, however, is the sensation in your bones when it gets off the line. A sprint from 0 to 60mph takes a mere 2.9-seconds before it tops out at 212mph. Ah, and this monstrous output is more than happy to break your body.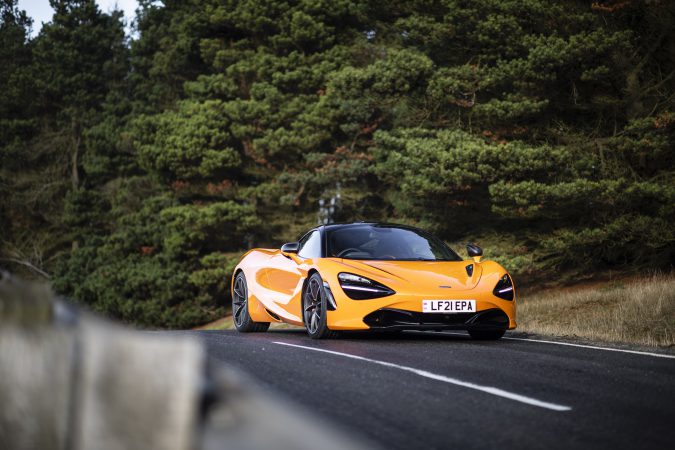 Bury your right foot onto the throttle pedal, and the calm before the storm opens up with the audible spooling of the turbochargers. The thrust builds up, before the 720S catapults you into hyperdrive. Its straight-line speeds are savage and mind-bending. Moreover, peak torque is rated to be between the 5,500RPM to 6,500RPM mark. Being that high up in the rev range, it encourages you to keep pushing.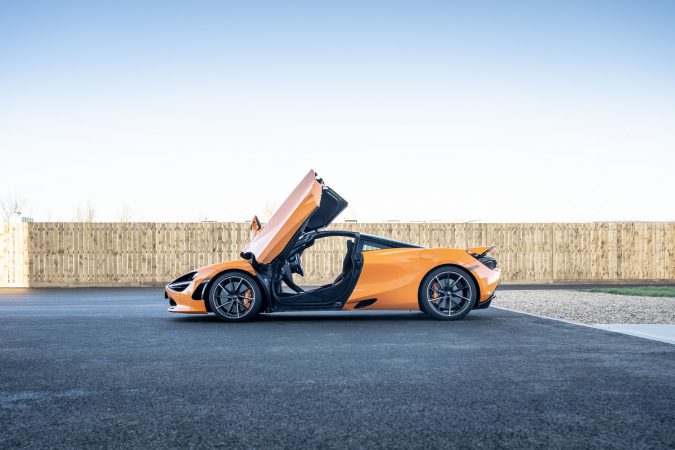 I had the 720S for a few laps around the Millbrook Proving Grounds. On the alpine course, the tight twisty bends aren't enough for me to stretch out the limits of the engine. The 7-speed gearbox did help, at least, with rapid and snappy shifts to get power flowing seamlessly to the rear wheels. Nevertheless, it still left me struggling on how to rewire my brain due to how fast the 720S is, on the road or track.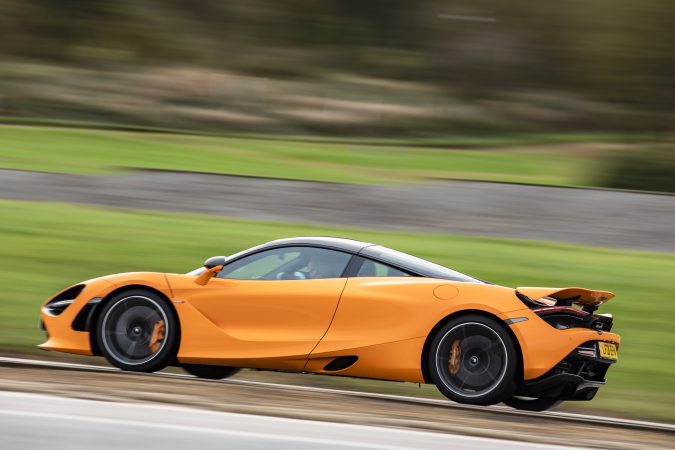 This is immediately accompanied by a big smile on your face. While it may be terrifying on the limit, the 720S could also be incredibly engaging and fun to drive, even at low speeds. It's in the handling and dynamics department where McLaren's top-dog really shines. No matter how tough the test course got, it's sharp, darting and fires you out from one bend to the next. The mechanical grip is especially is outstanding.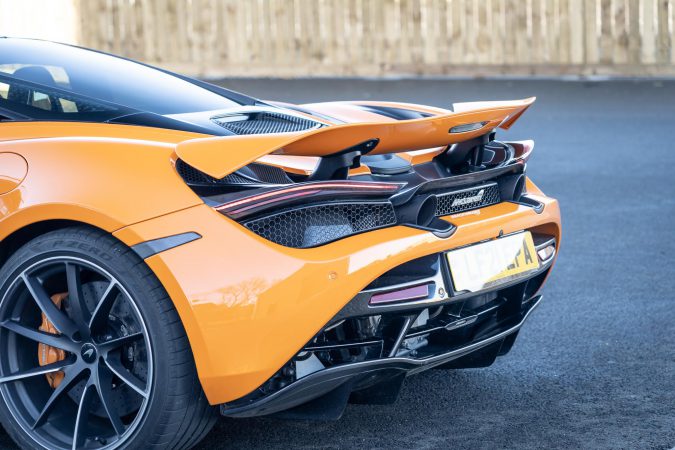 Mind you, I wasn't going nearly fast enough for the aero to kick in. Yet, the way the 720S was able to handle naturally is a testament to its otherworldly set-up. Compared to the Pirelli P Zeros on our 720S, I imagine the stickier and track-focused P Zero Corsa tyres will perform even better. One can't complain about a lack of traction, as the 720S never failed to put the hammer down.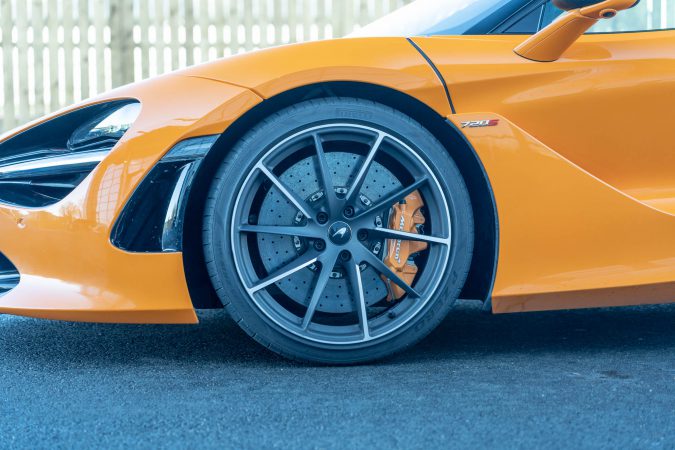 Even driving over wet and greasy roads, and with some encouragement from the McLaren engineers, I got up to 160mph within the blink of an eye. Helping to instil confidence in you is the steering, and in true McLaren fashion, it's an old-school hydraulic rack. This means that you're still able to get quite a lot of feedback through the wheel, compared to its rivals.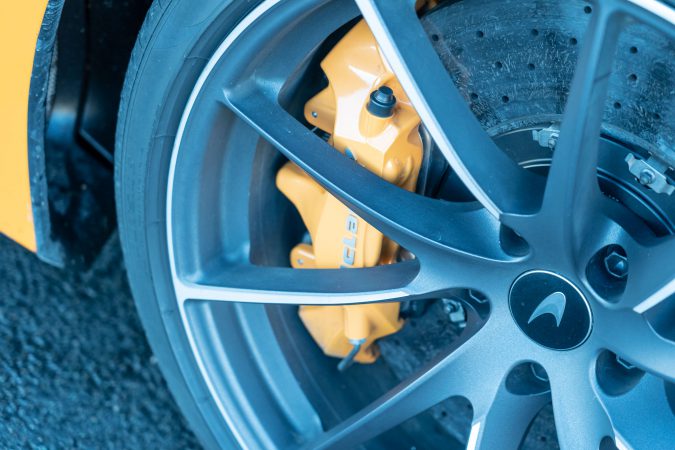 You're more in-tuned with what's going on underneath, as the excellent set-up suspension keeps it flowing along. It's certainly stiff and harsh-riding but still remains compliant on patchy tarmac. The brakes here are mighty strong too, with carbon ceramics all-around. If you're carrying a bit too much speed, these chunky brakes will stop you on a dime, aided by the rear wing acting as an air brake.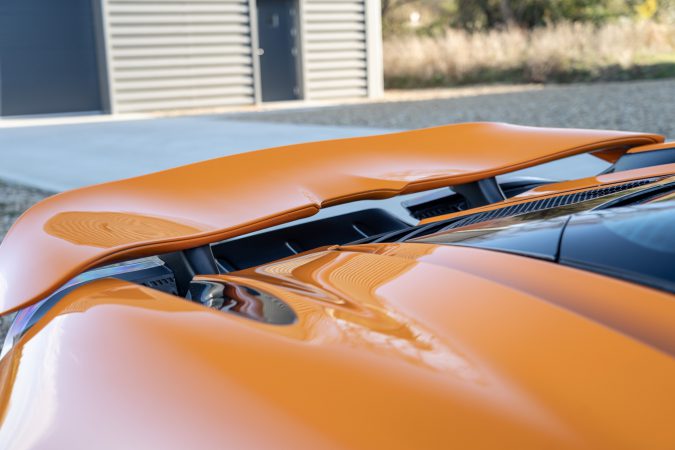 I will say, the most commendable trait of the 720S is that it's a fun car to drive. That's quite a rarity these days, with most supercars being more of an adrenaline rush rather than enjoyable. While thrills aren't bad, it would be nice to connect with a car every now and then. Find the right piece of road, and the 720S is playful while learning to wrestle its monstrous power is endlessly rewarding.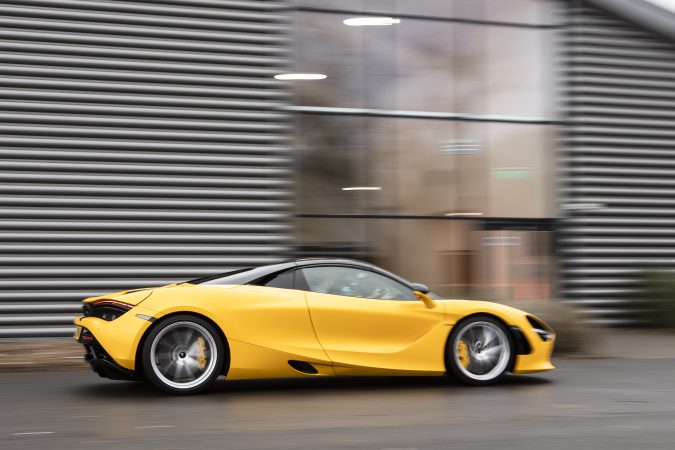 What Is It Like Inside?
The interior aptly reflects the 720S's driver-focused personality. Most of the controls and switchgear are angled towards you. Meanwhile, the co-pilot need only hold on for dear life. There are bountiful volumes of Alcantara everywhere, paired wonderfully with dry, satin carbon fibre trim. It's a sporting appearance, no doubt. You may also spot McLaren's attention to weight reduction in the cabin.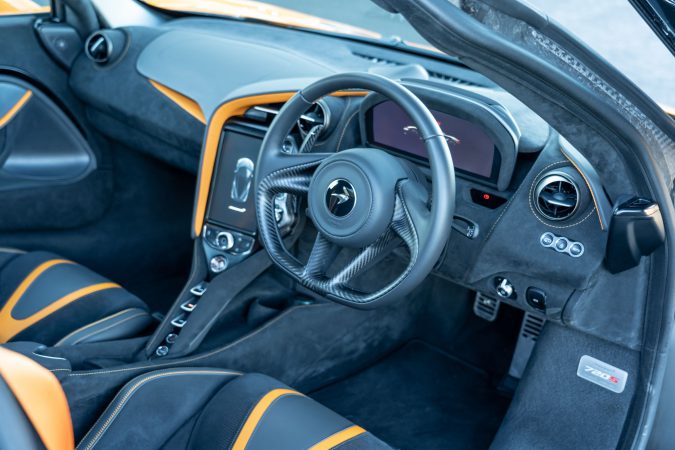 For example, how the beautifully metallic column stalks have been milled out, cutting off those few grams where they can. A typical inclusion in the 720s is its rotation digital dash. Press a button, and the screen disappears 90-degrees to show off a more simplified secondary display. Here, you get the basics, just the rev-counter and speedometer. As a whole, it's a lovely place to spend time in.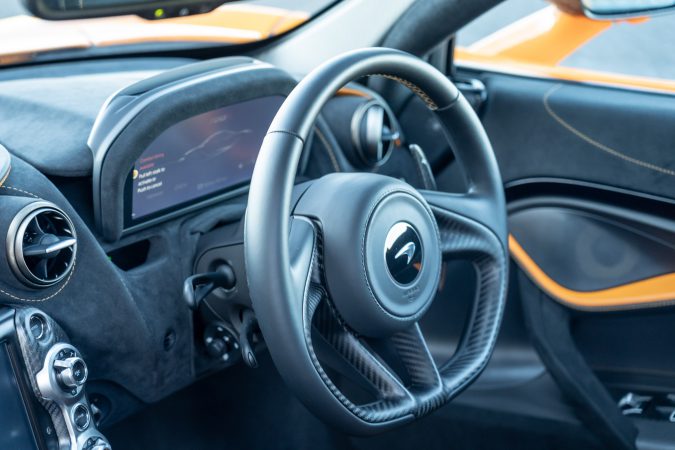 The Experience
The hardcore 720S may be the peak of McLaren's on-road performance, it certainly isn't a practical car to live with day-to-day. Getting in and out, as an example, can be rather tricky. The dihedral doors carry a piece of the roof with them, which severely limits the opening you have for ingress and egress. If you somehow manage to get past this first obstacle, you then have to clamber over the wide sills also.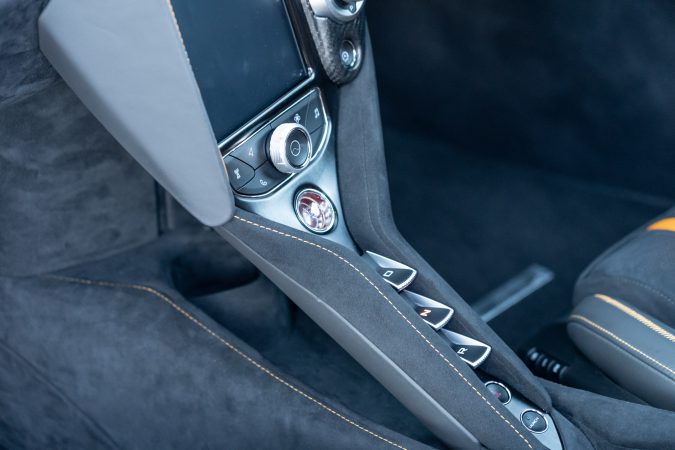 Altogether, it does make exiting or entering your shiny new supercar a tad bit awkward at times. But you'll get used to it, once you understand the dance technique necessary. Personally, I find this to be a very small inconvenience for the sake of the cars looks and performance. Still, McLaren has at least applied some neat touches to make the 720S slightly more liveable in the real world.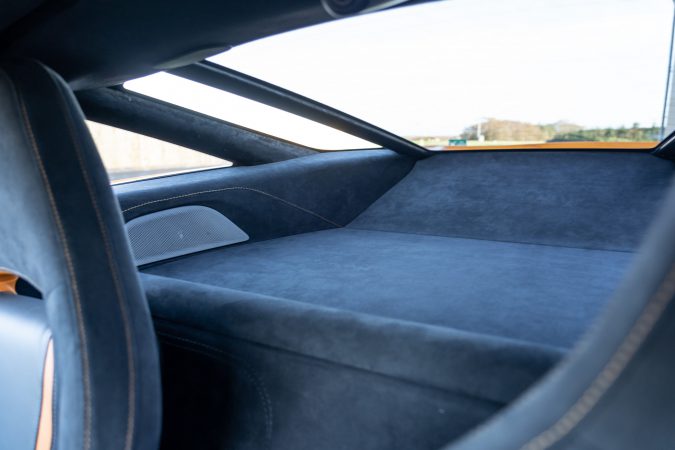 The C-pillars, for instance, have glazed glass cut-outs in the carbon fibre frame. They might appear as though a trivial addition at first. But in practice, it's massively opened up the glasshouse that tiny bit more rearward visibility, and smaller blind spots. Although, I suppose you could always warn people to get out of your way with its bellowing exhaust note, which is nothing short of marvellous.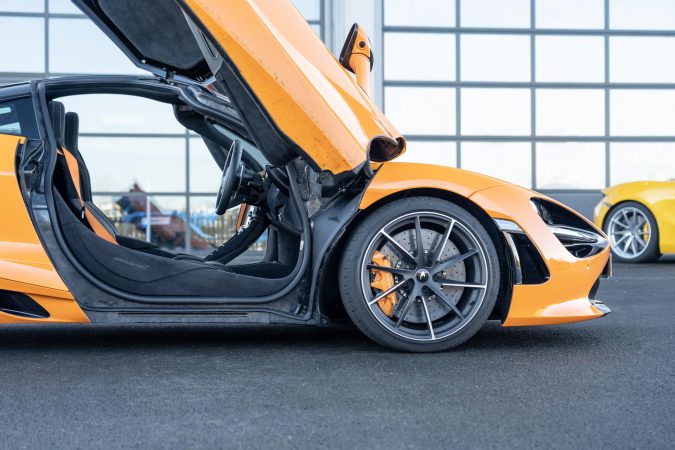 There are the turbocharged whooshes and whistles, as your right foot controls a V8 orchestra. Thus, it certainly doesn't lack the theatre and drama as you're cruising along, which is fitting for a supercar. If you're a bit too bored of all that rumbling and spine-tingling adrenaline rush, the majesty of the 720S is in how quickly it can transform from a racer into a tame and docile commuter, if you want it to.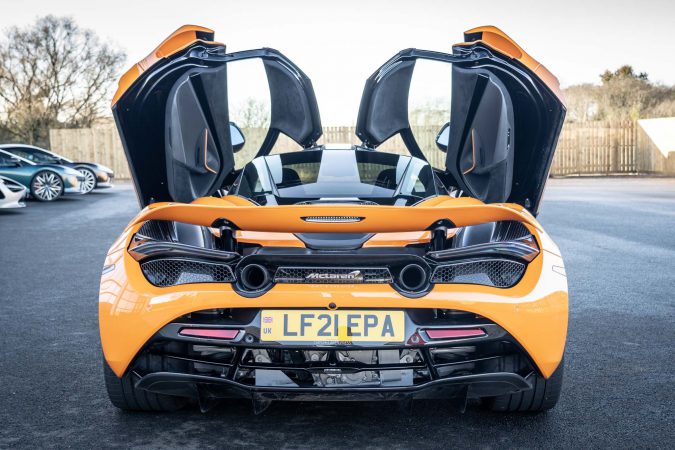 McLaren 720S Performance Cost
For this basketful of excellence, it's not a surprise that the 720S doesn't come cheap. It has a starting cost of £218,020, and it can only get pricier from here. In particular, our car here has the Performance package, which brings a few more racy goodies. Primarily, you're getting plenty of carbon fibre trim on the exterior, more carbon inside, some ambient lighting, and thick piles of Alcantara finishing.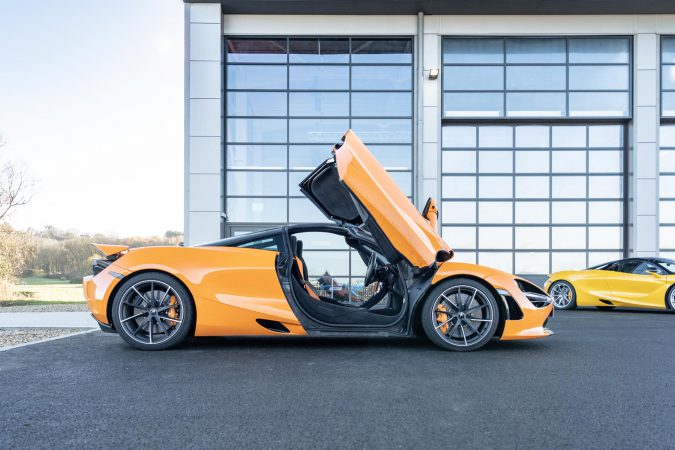 The cost of all this – £5,990. Ouch. Then, we get to the Performance Plus Pack, setting you back another £4,900. For that, you're getting a lot more than just cosmetics, such as these 10-spoke lightweight forged alloy wheels, a telemetry kit, as well as that booming sports exhaust. The Convenience Pack, for £4,900, comes with nice-to-haves like Bowers & Wilkins audio, front nose lift, and park assist.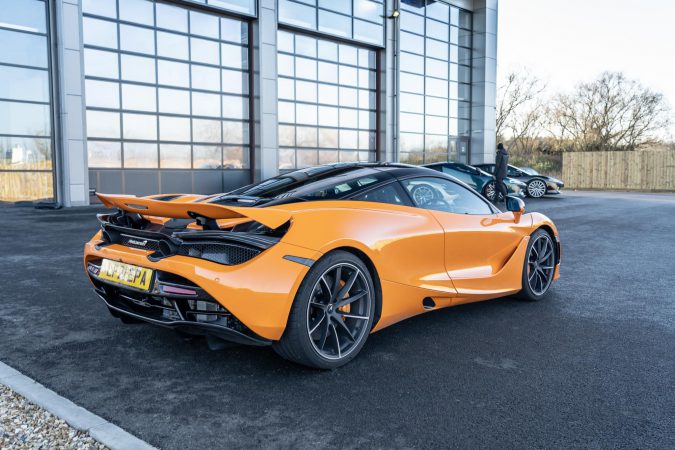 Another purely cosmetic, but nonetheless rather pretty, option is the MSO Black Pack, giving your new 720S a stealthy look for a whopping £5,750. The one option I'd heartily recommend to every would-be customer is the £1,980 MSO-spec extended paddle shifters, in carbon fibre. Their tactile clicks are just too good to pass on. Paying £300 for orange seatbelts, however, seems rather questionable.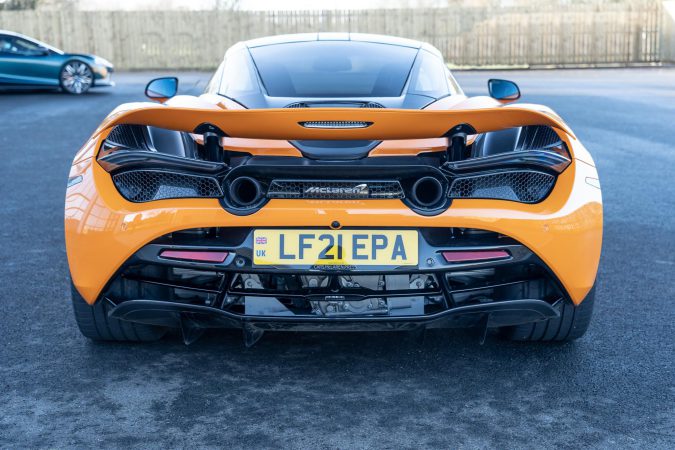 Verdict
In my original review of the 720S four years ago, I concluded my review by claiming the 720S to be the "ultimate supercar package". Indeed, it was everything a supercar should be… Fast, exciting, thrilling, drop-dead gorgeous, engaging, theatrical, dynamically potent, and downright fun. What's especially amazing was seeing the progress that McLaren had made over the last decade alone.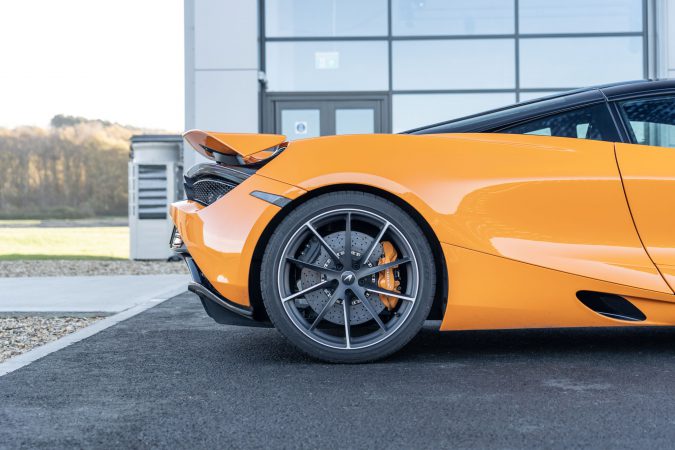 Not too long ago, they barely shifted any production cars at all. Yet, and within such a short span of time, they've managed to leap-frog the established players, from Ferrari to Porsche, with the 720S. Since then, however, the market has shifted immensely. Supercars are hastily downsizing, swapping out throaty V8s for more efficient V6s, and pairing those with some batteries and a motor.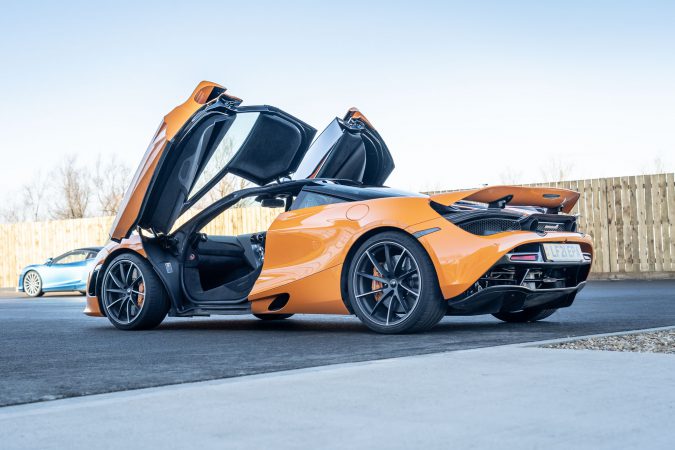 In an ever-changing landscape, the 720S still manages to take my breath away. Getting in and going for a drive, even for a simple errand run, will forever be a momentous occasion in a 720S. It eggs you on to go faster, and you duly oblige as you savour every last square inch of tarmac. McLaren's 720S, till this day, remains to be one of the best supercars ever made, and not just in its generation.

Specification
McLaren 720S Performance Specs

Price: From: £218,020
Engine: 4.0-litre, twin-turbo V8, mid-engine
Power: 710bhp
Torque: 770Nm
Transmission: 7-speed automatic
0-62mph: 2.9 seconds
Top speed: 212mph
Weight: 1,419kg
Economy combined: 23.2mpg
CO2: 276g/km