Suzuki has long been the maker of 'good' cars. I say that in a complementary way, of course. If you'd just want a vehicle to get you from A to B, Suzuki has been a fantastic choice for a little while now. It makes practical, intuitive, efficient, do-it-all cars that don't cost a fortune to enjoy. But in today's era where almost any affordable car is good, can Suzuki's finest, like its S-Cross, maintain its relevance?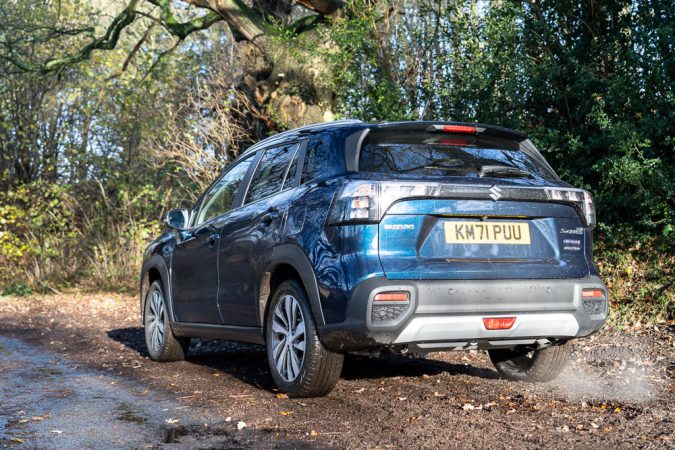 In the UK, at least, the S-Cross sits close to the higher end of Suzuki's model range. It's been like that before, but they're now aiming to punch far above its class with a thorough facelift of the S-Cross. It now carries a much bolder, sporting design that's more avant-garde than its siblings. But will this be enough for the S-Cross to stand out in an ever concentrated and competitive compact SUV market?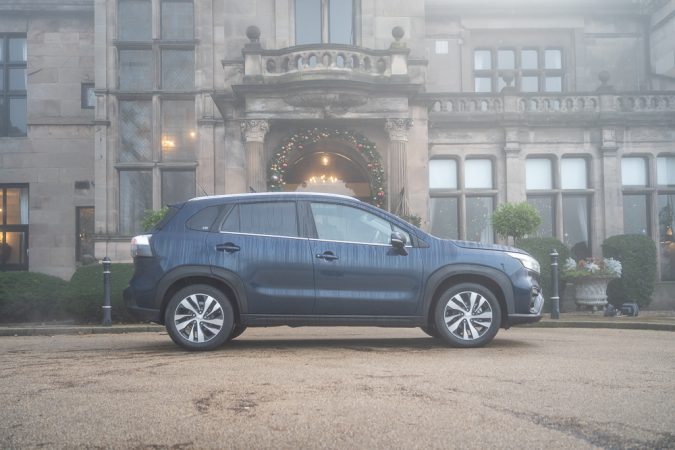 What Is The Suzuki S-Cross Ultra About?
A good starting point is to see what Suzuki's done on the outside. Its redesign has somewhat thrown a wrench into the old Suzuki ethos. The new S-Cross no longer has that cutesy Suzuki look that we've come to appreciate from its smaller crops of cars like the Ignis or Swift. Instead, what adorableness is eschewed for a daring, sophisticated, and luxury appearance. Subtleties are there to remind you.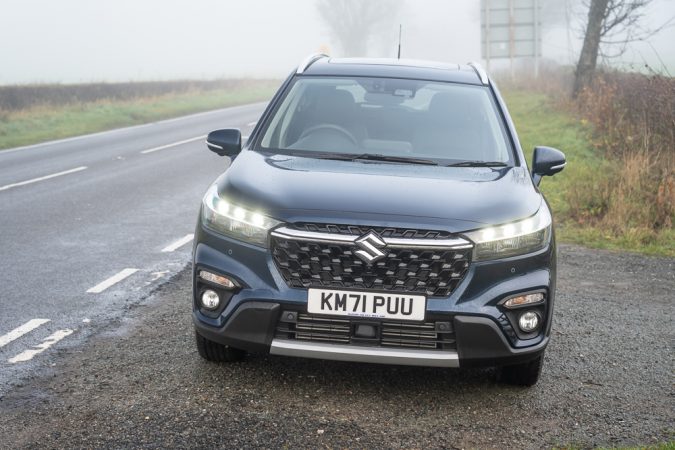 Mind the diamond-cut grille, chrome touches, glitzy lighting, and the S-Cross's muscular and sporting bodywork. It's certainly more angular than other Suzuki models, with a new lighting signature which we might see in its future line-up. Another neat trick is how Suzuki has packaged the S-Cross's cabin. While it may look small on the outside, its interior (as we'll discover soon) is surprisingly spacious.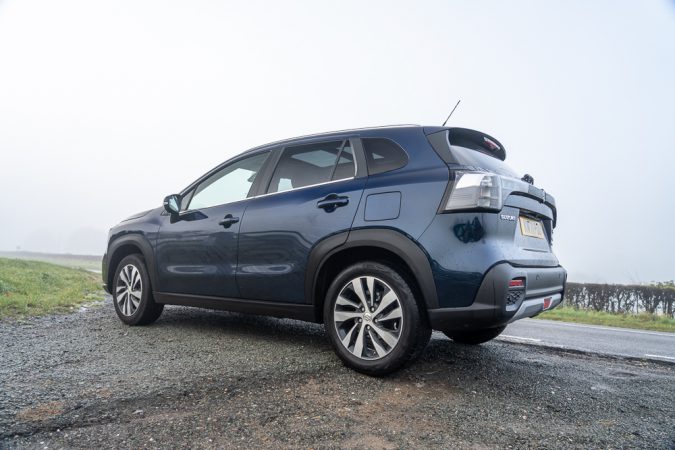 Besides that, it's worth making mentions of Suzuki's repositioning for the updated S-Cross. From the get-go, it'll feature a higher standard specification and fitment than the outgoing model. The lower of the two available trims – Motion, is decently kitted out by default, better than most competitors in many ways. Go further up the price bracket, and you'll meet its Ultra trim (which we have here), which brings out more of the premium and luxurious nice-to-haves.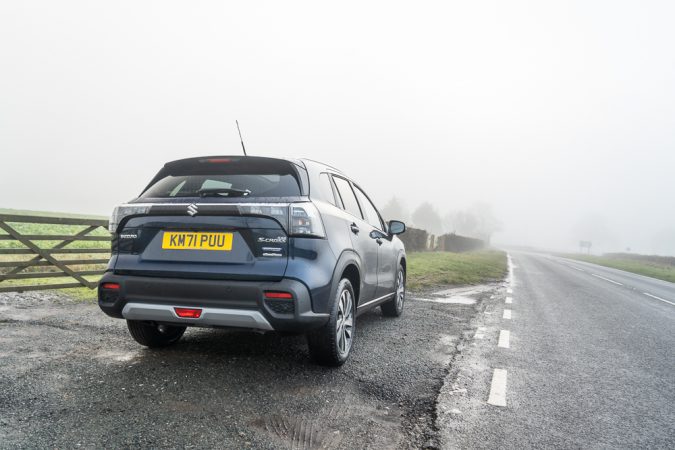 How Does It Drive?
No doubt the most distinctive feature of the revamped S-Cross is the inclusion of a 48V mild-hybrid powertrain, which is set to bear its mark on all future Suzuki models. At its core, there's Suzuki's tried and trusted 1.4-litre K14D turbocharged 4-cylinder, cranking out 129PS  and 235Nm  of torque.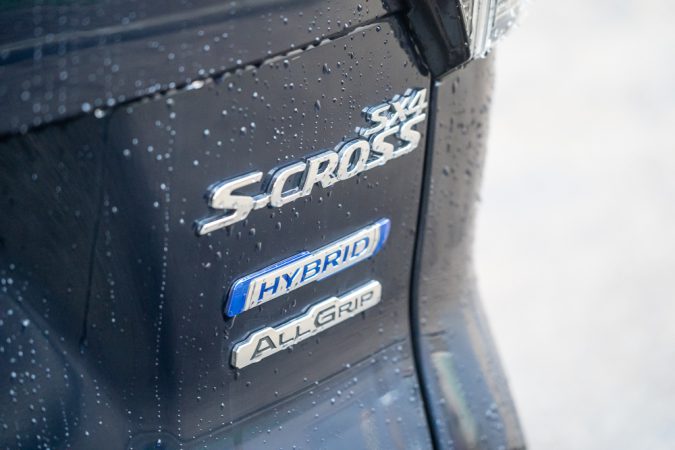 Between Boosterjet working to optimise the turbos, electric Variable Valve Timing (VVT), and a lot of fettling with fuel delivery and engine timing, the results are profound. In the S-Cross, it could eke out more performance from what is a compact motor. It does have a wide torque delivery at any RPM from 2,000 onwards. The engine is now more fuel-efficient, and less polluting.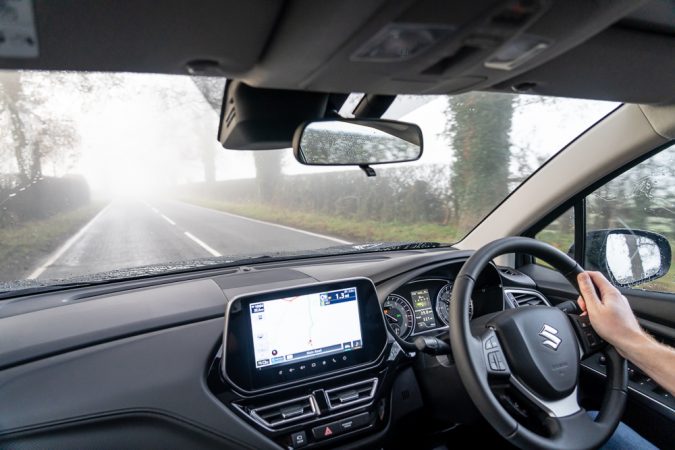 If that's not enough, Suzuki's engineers then matched that with a 48V mild-hybrid system. The hybrid system helps to minimise the turbo lag. Similarly, it also functions to provide an added boost of torque when needed, such as during acceleration. When you're idling or cruising it to a halt, it should charge the batteries, or kill the engine entirely.
That's on top of the advanced stop-start functionality, further cutting down on your fuel bills. This, in my testing, works seamlessly in the background, without making the drive too jarring. Speaking of, how does the S-Cross drive in the real world? Well… The powerplant is modest for outright performance but works well for all of your daily needs.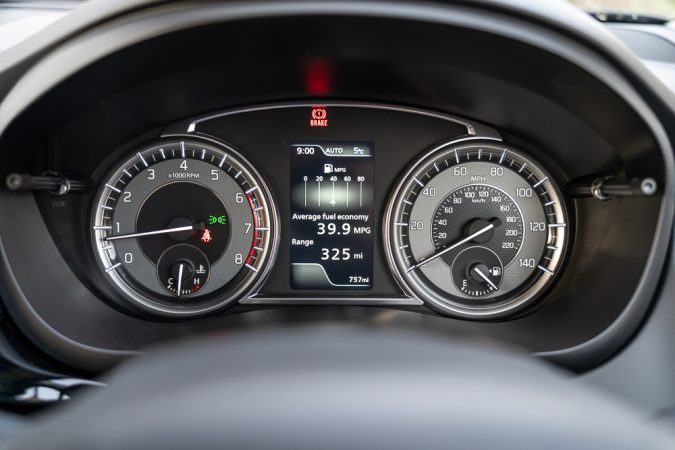 You may option it with a 6-speed manual gearbox, or a 6-speed auto if you're so inclined. However, opting for the former will be fine for most, the gearbox is easy to use and fun at times, however for those looking for more of a luxury feel, the auto would be a good choice. Power is adequate for day-to-day commuting, with that hybrid kicking in neatly for low-speed cruising or manoeuvring.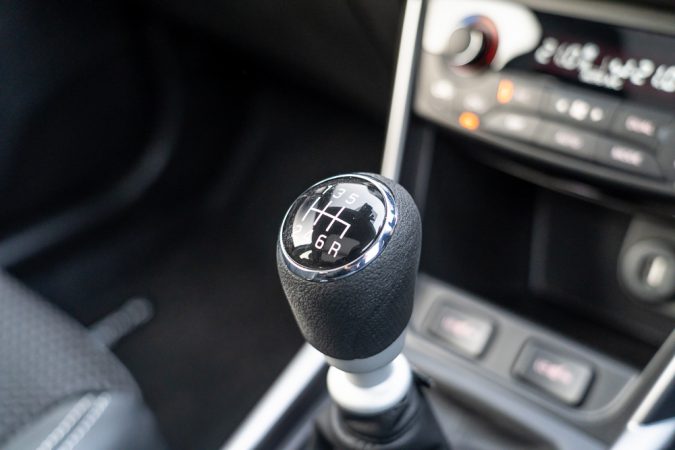 Yet, it remains refined and quiet on those long, tedious motorway miles. The S-Cross, with this mild-hybrid solution, is an incredibly pleasant and easy-to-drive daily driver. With minimal effort, it's that sort of 'point and shoot' style car, as they say. This is helped by the tiny dimensions of the S-Cross, which should work excellently here in the UK, with our small roads.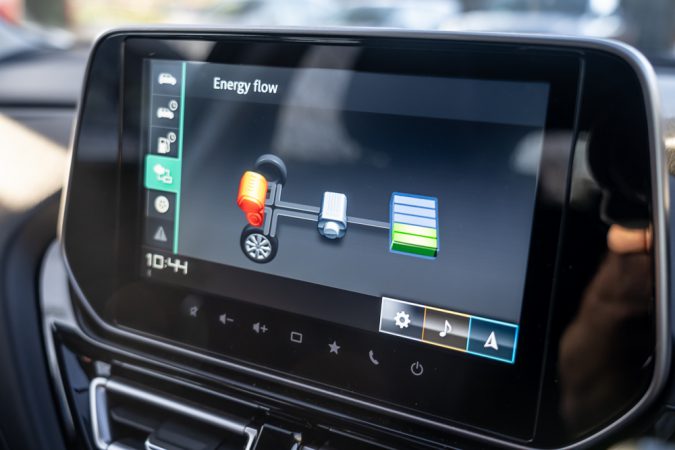 The S-Cross tips the scales at just 1,300kg. Without overbearing weight to lug about, that miniature engine is more than sufficient. Oh, and did we mention this Ultra trim comes standard with Suzuki's ALLGRIP Select 4-wheel drive, to boot? Its addition solidifies the point that the S-Cross makes a great go-anywhere, all-season commuter. Even on greasy roads, it had no trouble coping with traction.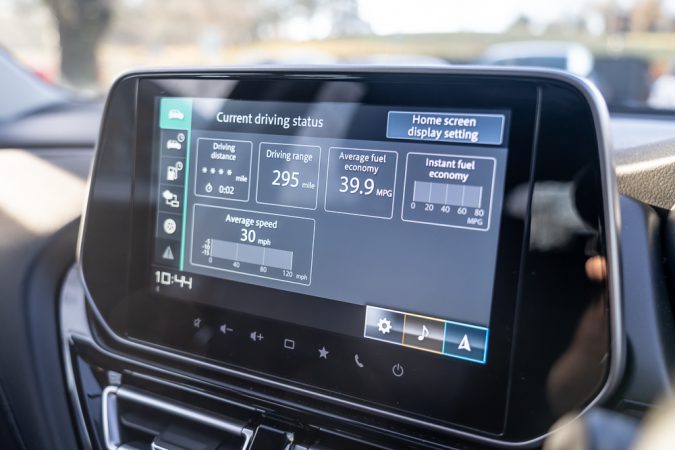 You can pick between one of four selectable terrain modes – Auto, Sport, Snow, and Lock. The latter is matched to the S-Cross's limited-slip differential to get you out of those slippery situations where endless wheel spin is concerned. Suzuki went the extra mile to fiddle about with the suspension and brakes, as well. Altogether, the brakes are strong, with a ride that's buttery smooth and supple.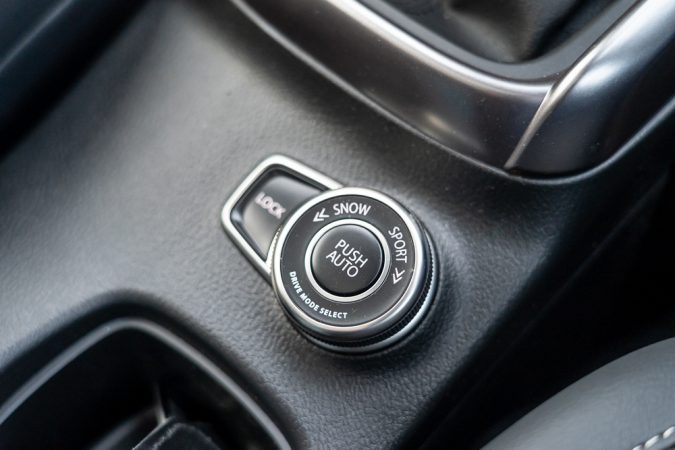 What Is It Like Inside?
The interior layout is typical with most other Suzuki models that you might've come across before, but brought up to date. The Ultra variant here, given its higher price point, does mean that we get a set of extra goodies here and there. For starters, the central display is a larger 9-inch unit instead of a 7-inch one. Beneath which, hides a surprisingly feature-packed infotainment system.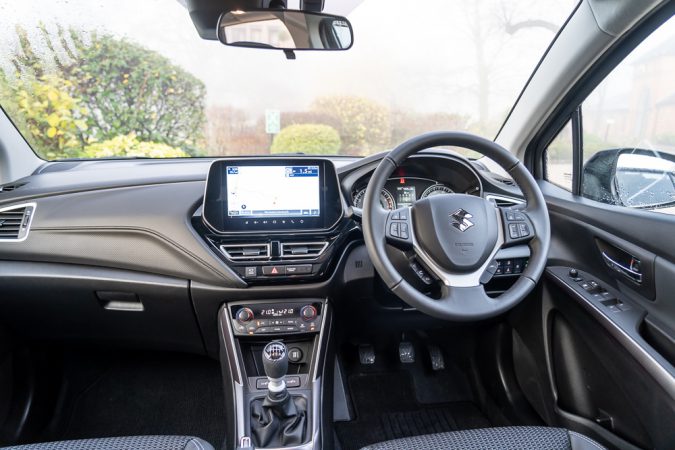 It sports all the bells and whistles that you'd expect, like Apple CarPlay and Android Auto, as well as a built-in satnav. The screen itself is crisp, responsive, and is intuitive to use. While we're on the subject of displays, the S-Cross gives you a semi-digital dash. Flanked by analogue gauges, it has a small but otherwise serviceable 4.2-inch screen to show off what's going on with your car.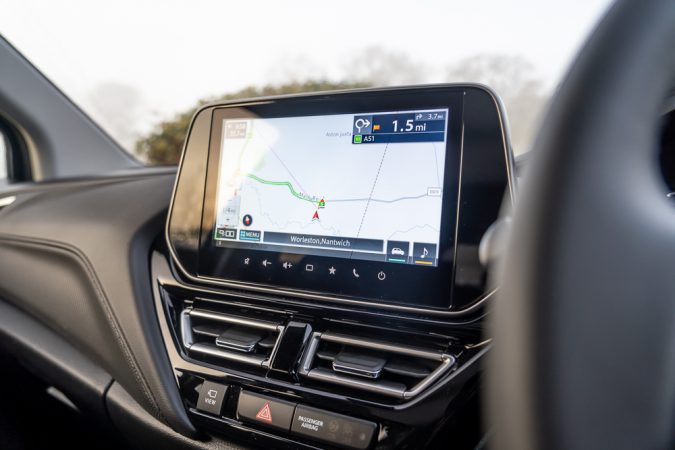 A most valued add-on given the cold, damp, and excessively foggy weather are a set of heated seats. In the rear, boot space is quite large, with double-layer flooring for a hidden compartment. Or, you'd roll down the rear benches to access even more cargo capacity. As for comfort, the cabin feels much bigger than what it may appear on the outside. For taller passengers still, they should fit in snugly.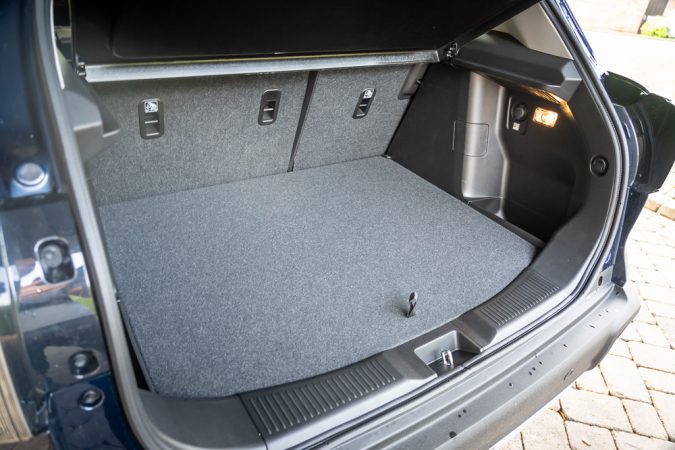 The Experience
Respectably given its affordable price tag, the S-Cross (in this Ultra trim), carries with it a plethora of creature comforts that even pricier cars can sometimes skimp on. In particular, a 360-degree camera to provide a sharp bird's eye view, which is pretty handy for parking. In addition, the Ultra spec cars get a double-sliding panoramic glass roof, bringing an abundance of air and light into the cabin.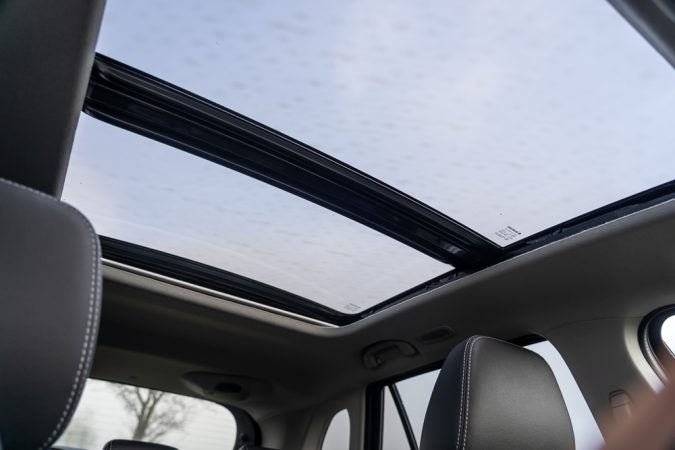 You'll then get countless safety and driver aids in the S-Cross. For example, automated brakes, blind-spot monitoring, adaptive cruise control, lane-departure warning, rear cross-traffic alerts, traffic sign recognition, vehicle sway warning, and more. Besides that, I'd be remiss not to elaborate further on the benefits of that hybrid. It can manage upwards of 53.2mpg if you are gentle – the most fuel-efficient of its class.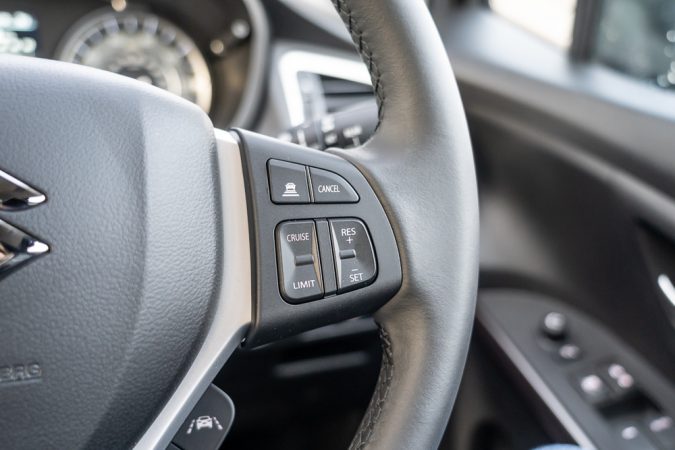 The S-Cross's rivals from Peugeot, Vauxhall, Seat, Citroen, Nissan, Renault, and Hyundai-Kia typically struggle to break past the 50mpg barrier. Meanwhile, your S-Cross is doing its part for mother Earth, as well. Its CO2 emissions are measured at a mere 120g/km. As such, you'll be left quite pleased with smaller and ever-decreasing fuel bills once you get the S-Cross going.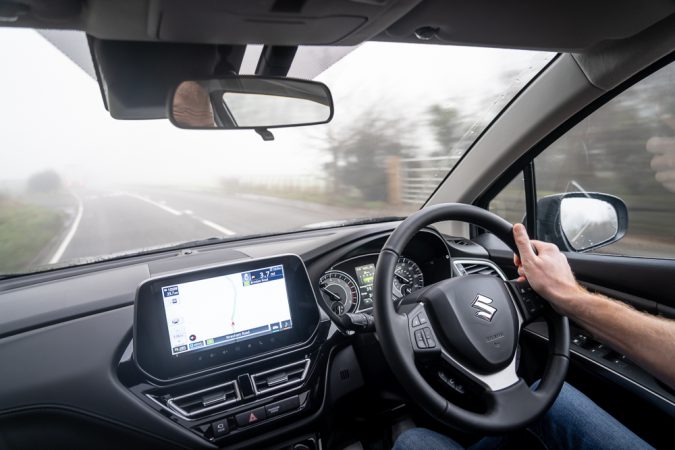 Suzuki S-Cross Ultra Cost
With the Ultra trim, the S-Cross manages to sit at a comfy sub-£30,000 price bracket. To be specific, its on-the-road pricing comes out at £29,799. Although, it'll set you back £31,149 should you choose the automatic transmission, instead. The only option fitted to our example here is a metallic paint option (one of six colours), which will cost you another £550.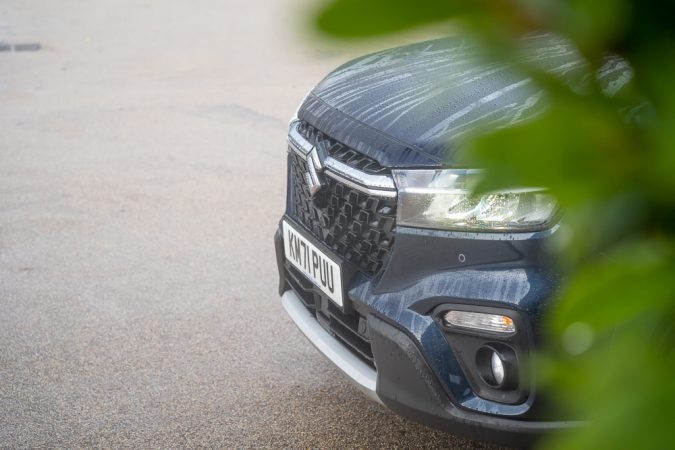 As a whole, you won't need to spend much time looking at the optional extras at all, given that the S-Cross already has all of what you need by default. Or, at least, with the Ultra trim. The base Motion version is an equally tantalising offer at just £24,999. Either way, this levels the S-Cross as a superbly strong contender within the compact SUV market, with ample capability and standard equipment.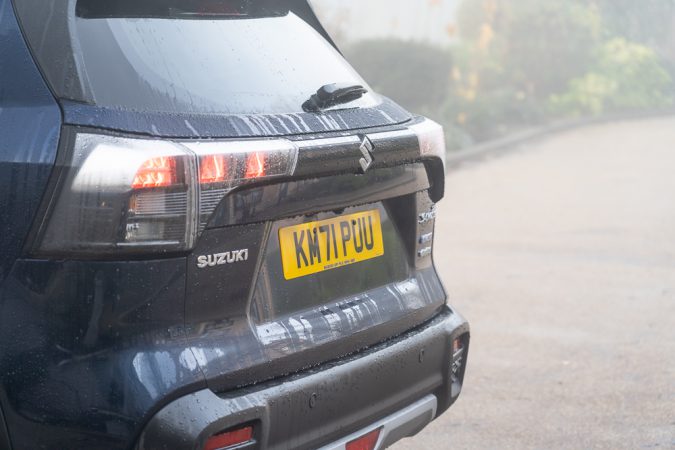 Verdict
Altogether, what Suzuki has managed to build with the S-Cross is a competent machine that's able to compete far above its weight class. While the new exterior design is welcomed, its notable highlights are what goes on under the skin. Its powertrain, working hand-in-hand with a mild-hybrid setup, is a fantastic pairing in the S-Cross. Adequately powerful, not to mention its good fuel savings.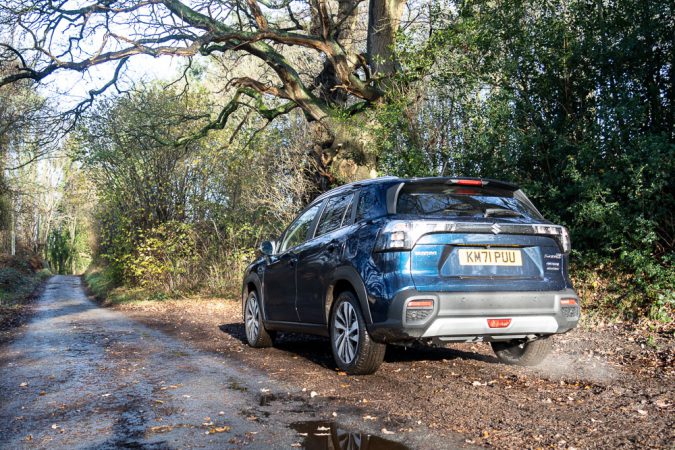 Comfort and usability are a plus whether you're driving it, or just spending time inside. While you're there, the interior is a huge step-up from Suzuki of old, with bountiful gadgetry to make some pricier cars shiver. Furthermore, practicality is great despite its relatively minute dimensions. And, it's got an affordable on the road price that'll bring its joy and usability to many would-be happy customers.

Specification
Suzuki S-Cross Ultra Specs

Price: £29,799
Engine: 1.4-litre Turbocharged Inline-4
Power: 129PS
Torque: 235Nm
Transmission: 6-speed Manual
0-62mph: 10.2 Seconds
Top speed: 121mph
Weight: 1,305kg
Economy combined: 47.8mpg
CO2: 133g/km