MG, a brand nostalgically well-known for its sports cars has been reborn… Sort of. Nowadays, the fabled MG marque and its heritage are under the ownership of SAIC, one of the largest carmakers in China. Under its stewardship, it looks like there's a chance that MG might soon return to the world stage. The particular model here, the MG ZS is only its second-ever crossover-SUV.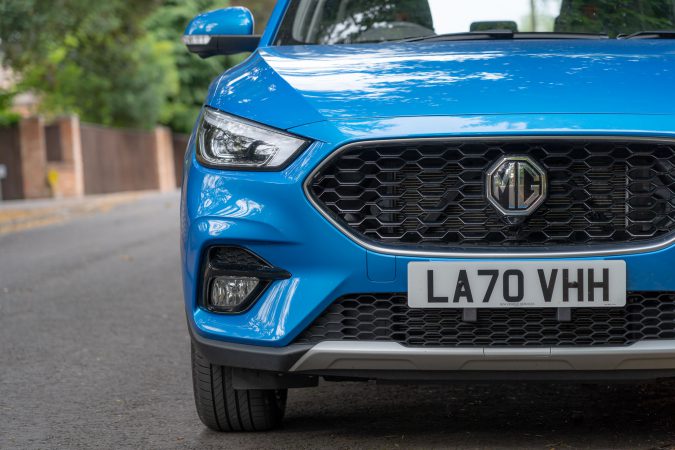 Yet, it's quickly become their best selling model around the globe. So, could we be onto a winner, and why has it been selling like hotcakes? Also, what is this MG ZS, anyway? It's part of a small line-up of cars from the once-iconic MG, and it has a simple premise – how much can you get by paying so little. Starting from just £15,995, the ZS is certainly one of the most affordable new cars on market today.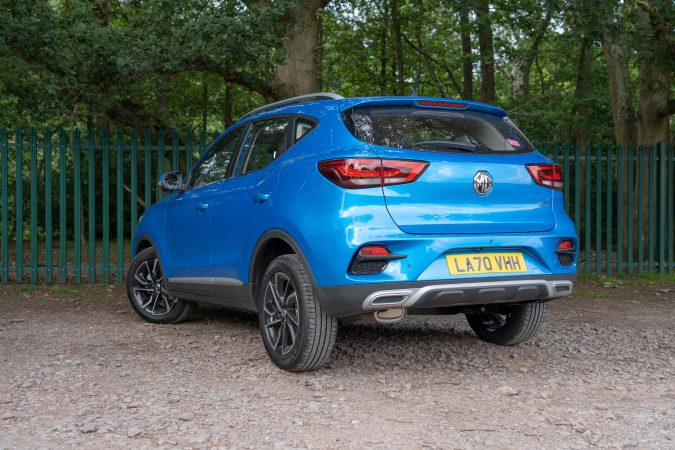 Echoing an ethos that we used to love the Dacia Sandero for, the ZS is quite simply designed as an affordable car. It doesn't need any frills, nor does it have to prove to be exciting. It's utilitarian, with just enough to ferry you from one place to the next, while also doing so in relative comfort. The ZS is very practical, and for all the things you need a car to do, it accomplishes those aspirations, too.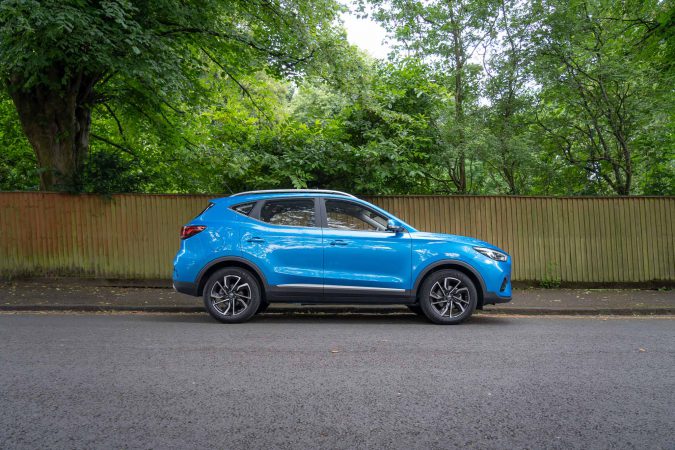 What Is The MG ZS Exclusive About?
Our ZS here is the more upscale 'Exclusive' trim level. At first glance, the MG ZS is inoffensive in its appearance. To our eyes, it does have a bit of that generic, cookie-cutter crossover/SUV style that we're seeing far too often. We also can't un-see the fact that it has some copycat inspirations. The front-end has some Ford Mustang or Mondeo with that sharpish grille and slim headlights. But sure that's not a bad thing.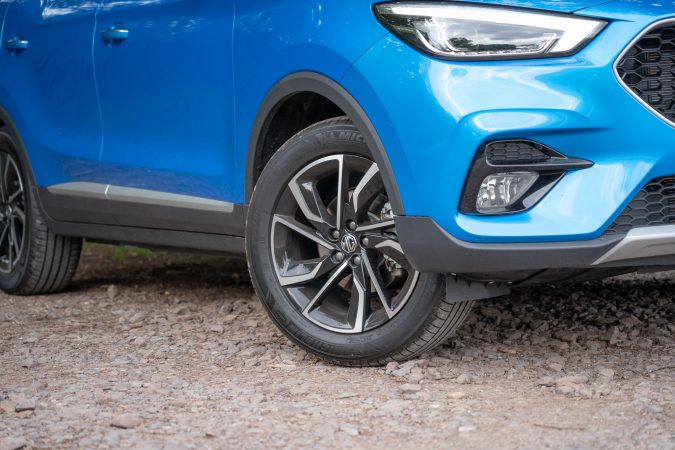 It might appear like a Subaru, Volkswagen, or Hyundai in some angles, as well. That said, this doesn't make the ZS a bad looking car. Far from it, it's quite handsome, and especially so when you consider its affordability. You can show it off quite confidently, knowing that it'll leave a good impression. If you really do want to make it pop, try opting for this bright Battersea Blue paint.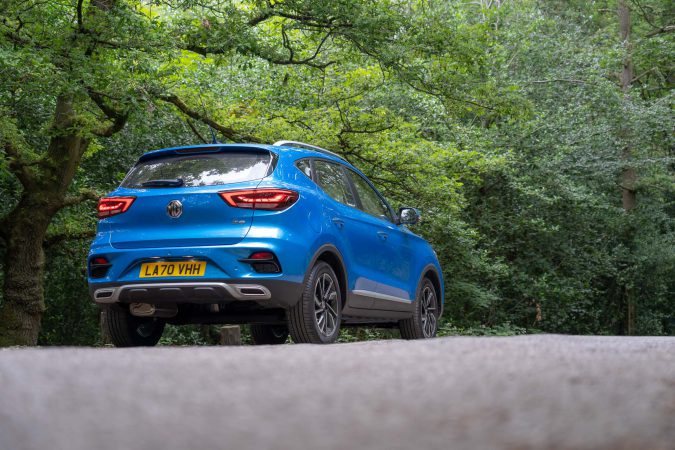 How Does It Drive?
Peel away the bonnet, and you'll find a 1.5-litre 'VTI-tech' naturally-aspirated engine. It produces 106PS. If the paper figures are dull enough on their own, it's reflected as such when you get behind the wheel. To drive, the MG ZS can be expected to get you to your destination, but not promptly. In fact, it's one of the gentlest accelerating cars that we've had a chance to drive in a while.
Combined with its 141Nm of torque, it can accelerate from 0 to 60mph, eventually, in 10.4 seconds. The ZS Exclusive will then keep jogging until it tops out at 109mph. The engine may feel a little underpowered to most, sufficient to get you from A to B within a reasonable period of time, but it won't hurry to get there. You can't expect this to be sporty or exciting, nothing more for commuting back and forth.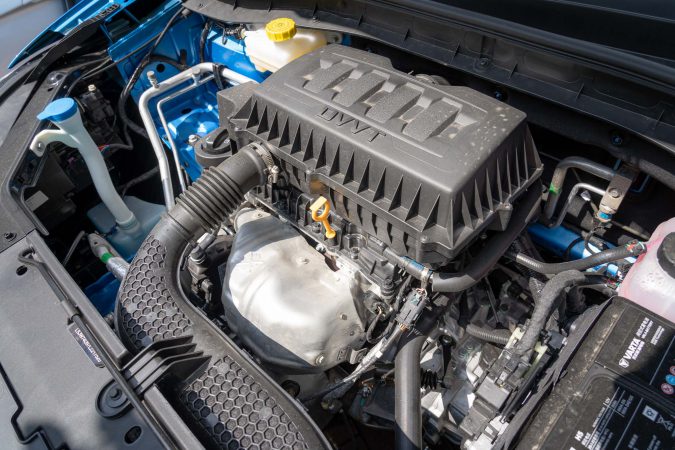 If you do need more pace, there is a 1.0-litre turbocharged T-GDI motor with five more PS in power. On top of that, it can afford you a higher top speed (112mph) and 19Nm more torque (160Nm in total). Rather oddly, it accelerates even slower than the engine in this one – between 10.5 to 12.1 seconds according to the spcs. For now, we'll say that our 1.5-litre motor in this ZS Exclusive is adequate for regular use.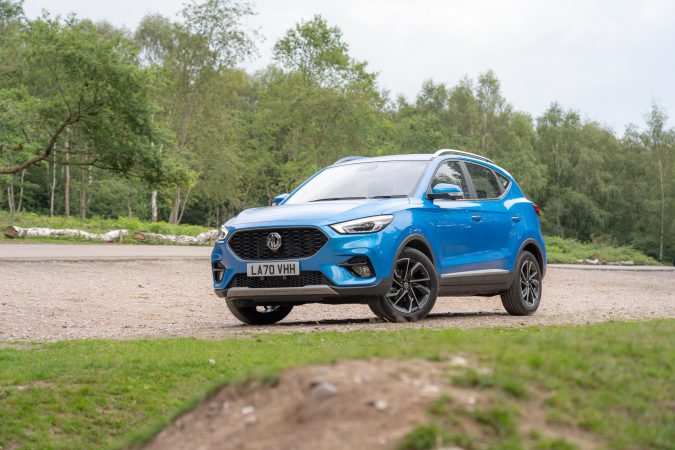 It can cruise very comfortably once you get up to speed on the motorway. Meanwhile, it's easy to drive and manoeuvre around town. But be sure to not overstress it, or you'll suddenly realise once more that it craves more horses from the motor. There is a noticeable drop in performance if you try and haul the ZS up a steep hill, or are carrying five full adults and a boot full of luggage.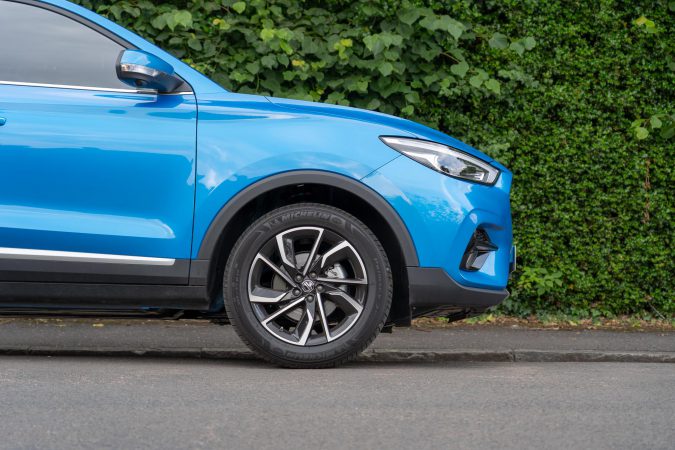 From an enthusiast's point of view, we can summarise the dynamics of the MG ZS as being "removed from the road". Ours has a 5-speed manual gearbox… Which just works. It doesn't feel particularly great or tactile to slot it into gear, but it functions as intended. The controls, such as the steering and the pedals, aren't keen to give you the most amount of feedback to tell you what the car is doing.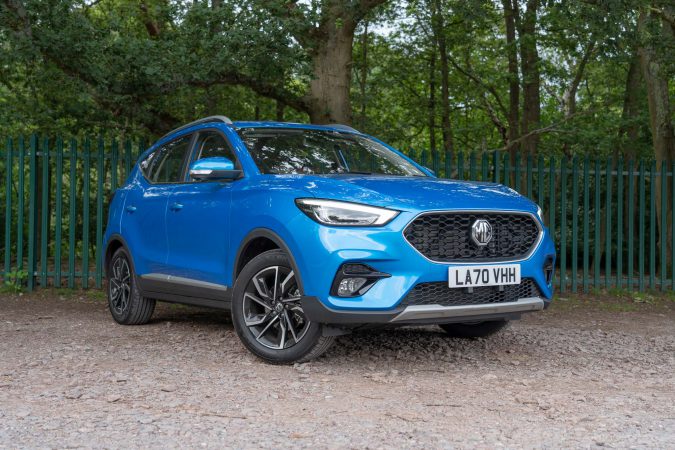 But again, this numbness doesn't matter here. The suspension too is very soft, making it very easily compliant with the tarmac down below to guarantee you a comfy ride. The MG ZS Exclusive is a good daily driver for what you need a car to do as a tool. For the price, it's quite refined to ride in, and it can reliably get you moving. Just don't ask for anything more from it.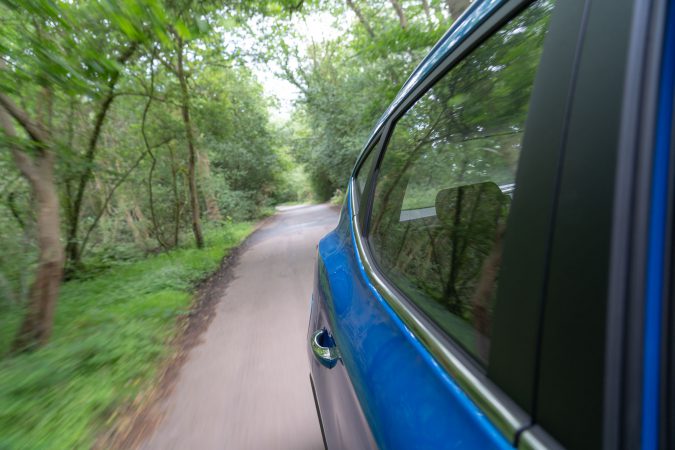 What Is It Like Inside?
One of the boxes that any crossover or SUV has to tick right off the bat is practicality. The MG ZS nails this perfectly. Space for passengers front and back, despite this being a more compactly sized SUV, is very good. There's also a fairly large boot space in the back, plentiful for your weekly grocery bags. Despite the lowly cost, the MG ZS has a few impressive electronics in here, as well.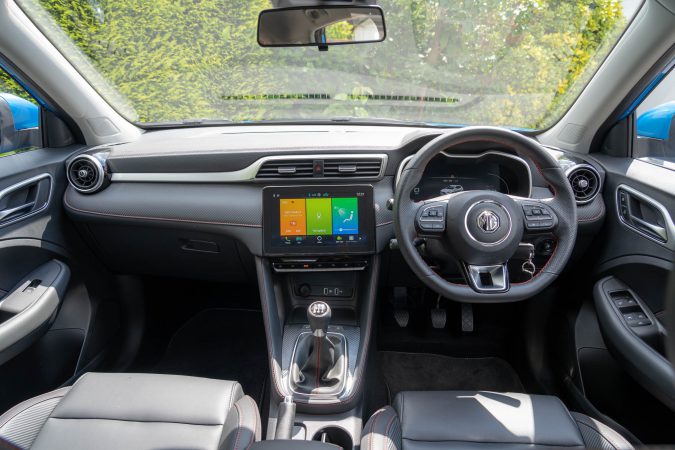 There's a large and colourful 10.1-inch infotainment system in the middle that works surprisingly well. In this Exclusive trim here, you get satnav built-in, along with connectivity to Android Auto and Apple CarPlay. You also get a 6-speaker 3D surround sound system, as well as a 360-degree parking camera. The latter is a most welcomed addition that some pricier cars don't even have.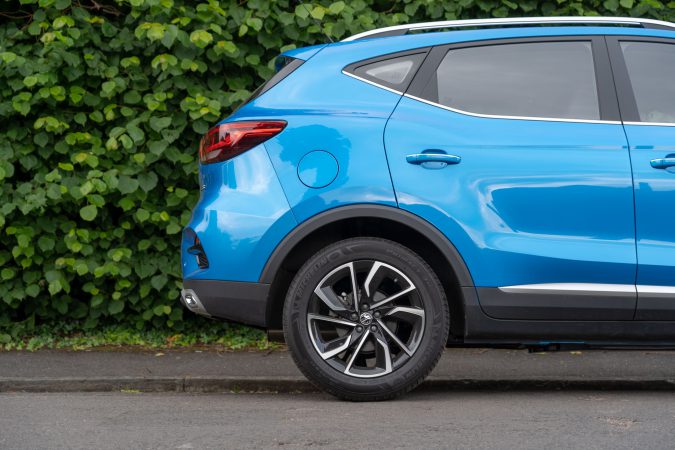 A few other gadgets in here come as standard as part of the Exclusive trim package. You have a serviceable and fully digital instrument cluster, as well as blind-spot monitoring. Although, most of the safety tech and drivers aids are – thankfully – standard fitment. On the comfort side of things, we have very cosy leather seats. The front chairs are heated, and are electrically adjustable six ways.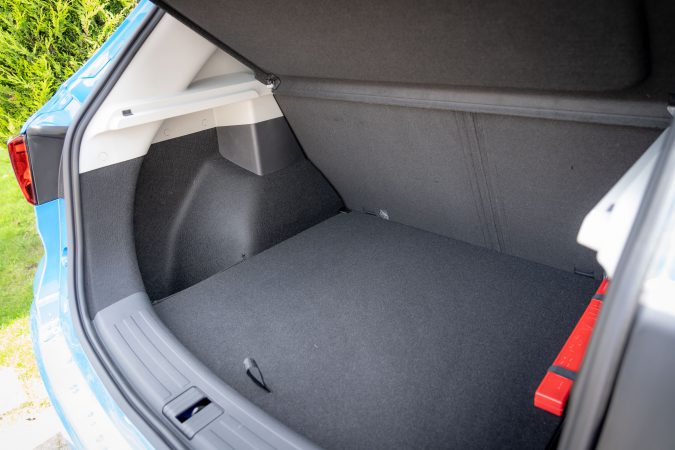 The Experience
So far, the driving dynamics of the MG ZS Exclusive are nothing to write home about. However, while the engine might not deliver in outright swiftness, it's at least very efficient. In combined driving, MG quotes a WLTP fuel efficiency rating of 42.7mpg. In our time with it, the ZS could very easily reach that figure, making it a fantastically affordable and fuss-free car to live with as a runabout.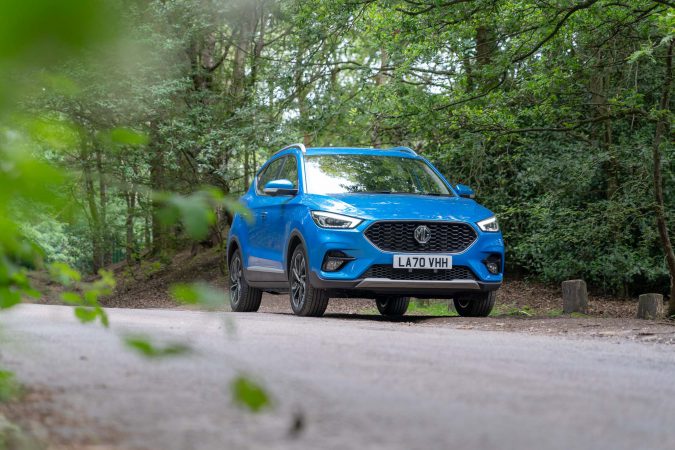 Elsewhere, its day-to-day conveniences are helpful to have, too. The ground clearance, for example, is high enough to keep it lifted away from the obstacles of the urban jungle. Potholes, speedbumps, kerbs, and all are nothing in the face of the MG ZS. Having a fairly small footprint, the ZS is suitably agile for getting around narrow streets, or for slotting it into a tight parking space.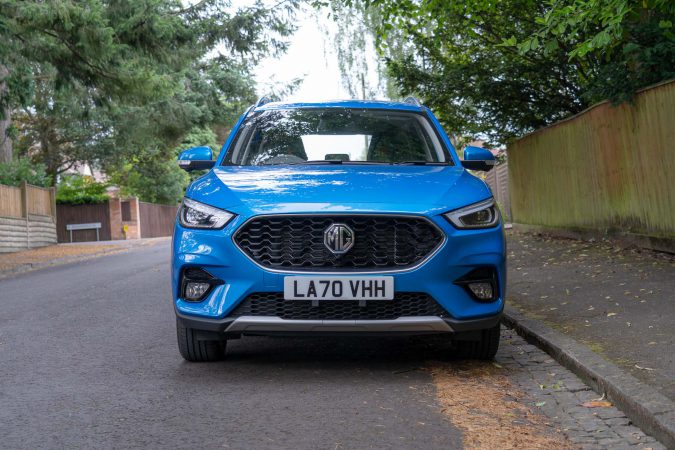 MG ZS Exclusive Cost
As we mentioned earlier, the MG ZS starts from a relatively cheap £15,995. Our Exclusive trim here, paired with the 1.5-litre motor and a 5-speed manual, comes in at £18,295 base. That's a good price; very reasonable given the amount of car that you're getting in return. Another key USP for the ZS is its 7-year (or 80,000 miles) manufacturer's warranty, which comes as standard for all MGs.
That makes the ZS a far more attractive proposition, making its ownership appealing if the service costs are a point of concern. It's fundamentally an affordable car made for the masses, and wholly practical for what you need in a fully functioning vehicle, with some modern bells and whistles to keep you comfy. If you're feeling flash, there are of course a few options here and there.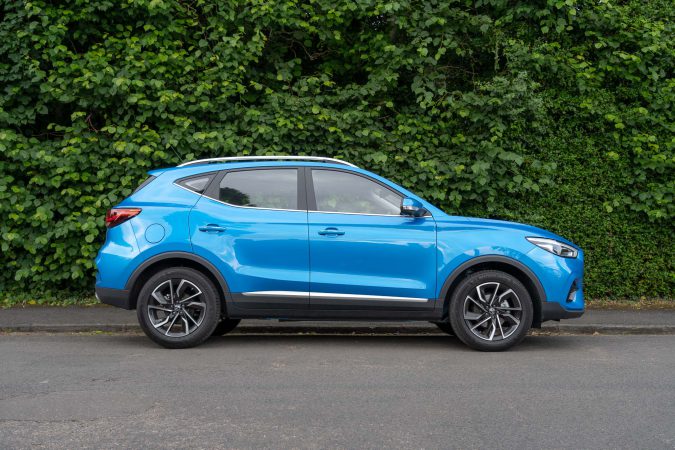 Verdict
In all, the MG ZS Exclusive isn't mind-blowing or exciting from most perspectives. Not wanting to sound too harsh against it, but it merely drives, without any excitement or joy. It's comfortable, at least, to sit in and is quiet for your daily commute. Although, the ZS isn't one to move itself with any haste. On the techy side of things, it's amazing to see where affordable cars have come nowadays.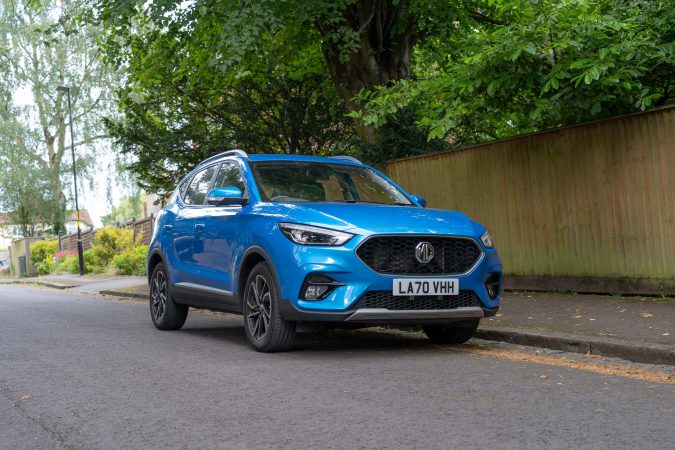 The infotainment system and gadgetry are actually pretty good. The interior is spacious for you, your passengers, and any luggage that might come along. Just be sure not to overfill it. While the engine isn't athletic, the ZS can maintain its endurance with a reasonably fuel-efficient motor. The price is just right, and once packaged in with its long and comprehensive warranty, the value makes sense.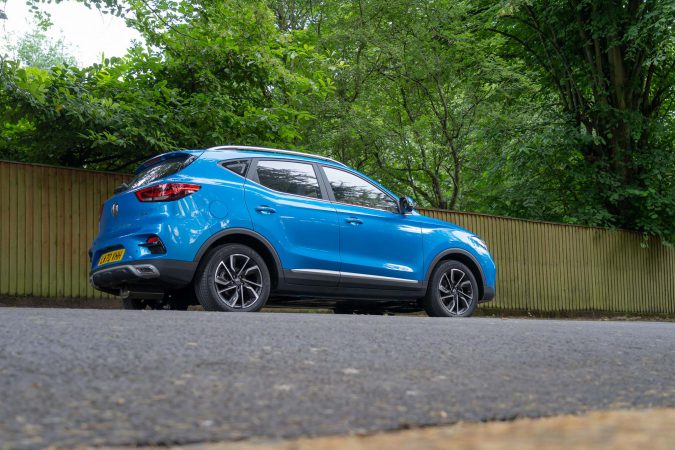 Sure, you can buy a second-hand car for far less money. But doing so, you won't have the reliability of the MG ZS' lengthy warranty. If you're looking for hassle-free ownership, the MG ZS is right for you, and asks for very little in return. If you can get a finance deal on it, it remains one of the cheapest new cars that you can buy in its class in the UK. Is it a good deal? If you don't care about performance, then it's certainly worthy of consideration.

Specification
MG ZS Exclusive Specs

Price: £18,295
Engine: 1.5-Litre VTI-tech N/A
Power: 106PS
Torque: 141Nm
Transmission: 5-Speed Manual
0-62mph: 10.4 seconds
Top speed: 109mph
Weight: 1,239kg
Economy combined: 42.7mpg
CO2: 149g/km