Nissan's Juke has long been one of the most popular cars here in the UK. So, it's rather fitting that it's come home once more. The current Juke – now in its second-generation – is every bit of a homegrown product. It was designed, developed, and is being built in the UK. That's a rarity amongst automakers here, and surely a moment of pride for we Brits. Still, does that necessarily make it good?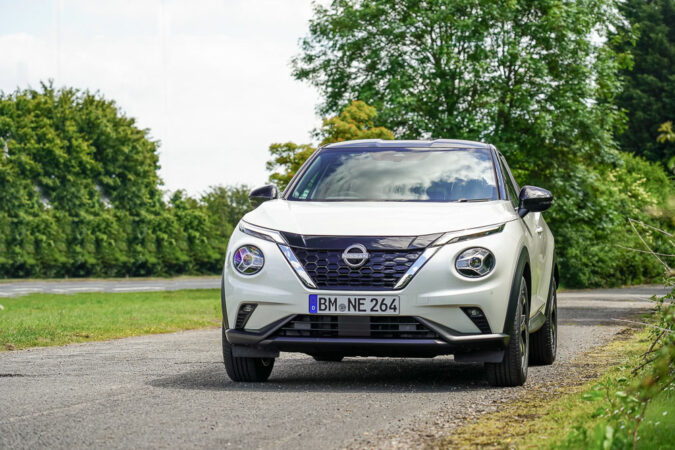 And, given how the world is right now, is it worth your hard-earned cash? After all, the Nissan Juke is regarded as the first-in-line for the creation of the compact crossover market that we know today. As such, can it hold onto its crown? In particular, given that the Juke has only recently, as of 2022, been gifted a pretty clever hybridised powertrain. Well, let's see if it's better now that it's a hybrid…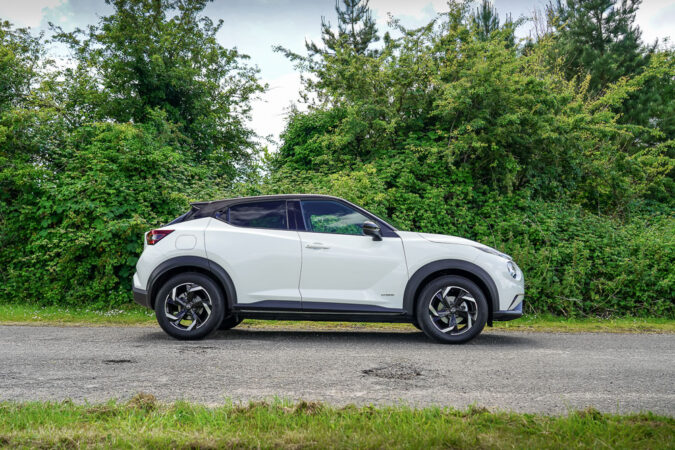 What Is The Nissan Juke Hybrid Tekna About?
The Juke has always been a somewhat divisive vehicle, and that's putting it lightly. The now-common crossover form factor was revolutionary for its time, and it was all thanks to the Juke. Crucially, those stylistic choices when it first came out split opinions right down the middle. Some loved how unique it was, while others detested it. Nowadays, however, the new Juke looks significantly more mature.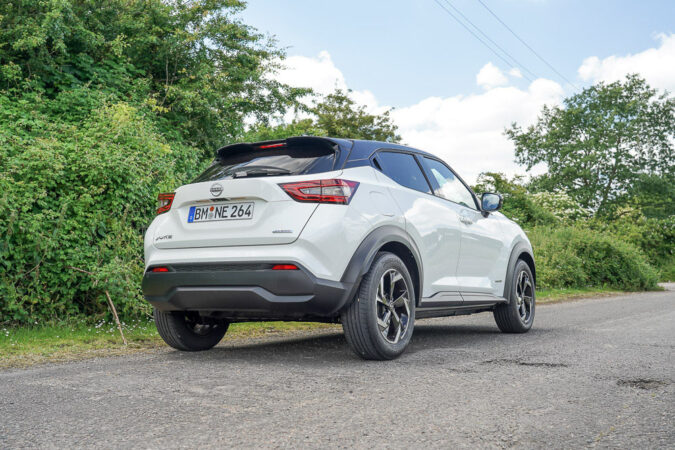 You'll note the familiar front-end of this redesigned Juke with the Jukes of old, especially with the big fog lights on either side. Elsewhere around the Juke, it echoes much of Nissan's contemporary design language. It's sharp, bold, sporty, and aggressive, yet without sacrificing its elegance and distinctive appearance. I dare say that this new Juke is a pretty good-looking machine, unlike the old models.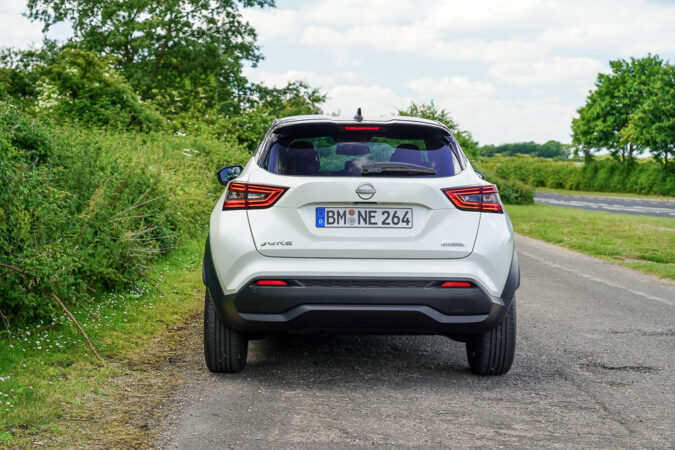 How Does It Drive?
The key differentiator between the old and new Jukes is that hybrid powertrain. Granted, it's more of a halfway-house if you don't want a PHEV, but every little bit counts. In this case, the Nissan Juke Hybrid is a very well-thought-out machine. In the rear, there's a tiny 1.2kWh battery pack which supplies the electric motor. The latter of which runs alongside the internal combustion engine.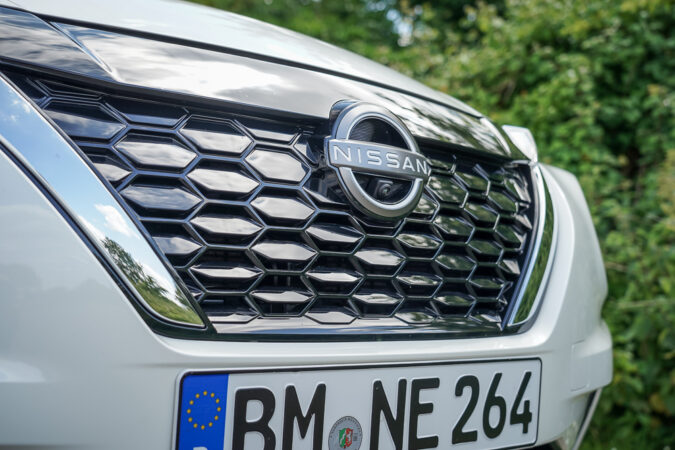 Rather than allowing you to drive for long distances on electric propulsion alone, this configuration is geared more towards adding supplementary power to the engine when you need it. In so doing, that hybrid set-up affords the new Juke 25% more power and 20% lower fuel economy. So, you're looking at around 93bhp from the ICE and another 48bhp from the electric motor.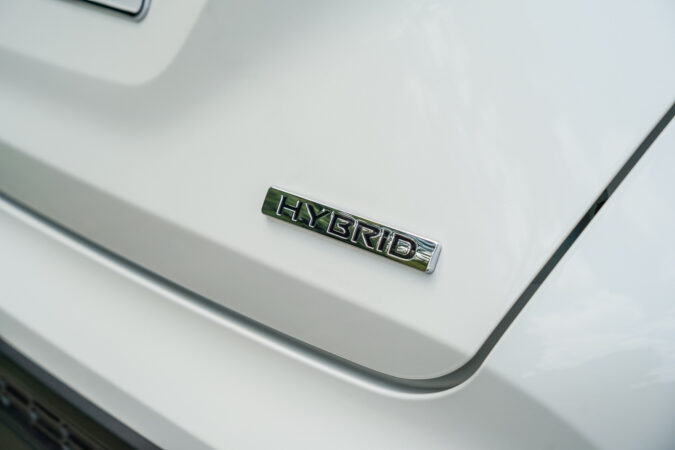 Speaking of, that hybrid unit is much more complex than it seems. Your primary source of power is a 4-cylinder, 1.6-litre engine that's been developed by Nissan. Meanwhile, we also have to account for Nissans' ongoing partnership with Renault, so you'll be seeing a few Renault bits here, as well. If we break things down, the Juke is powered by a Nissan engine and a Nissan motor.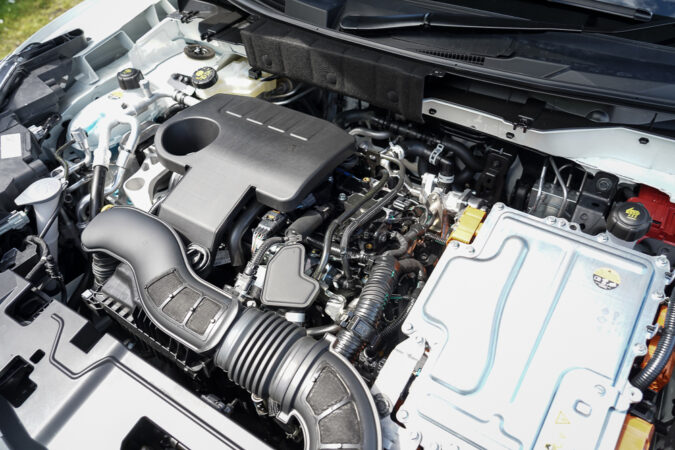 Running in unison will be a Renault-built hybrid transmission and a Renault-engineered high-voltage starter generator (15kW). That gearbox is pretty trick, too. It's a 6-speed transmission, though only 4 of the gears are powered by the engine. All the while, the other 2 are linked to the electric motor. It'll mean that depending on how the car is driven, it'll actively switch between the ICE and EV gears.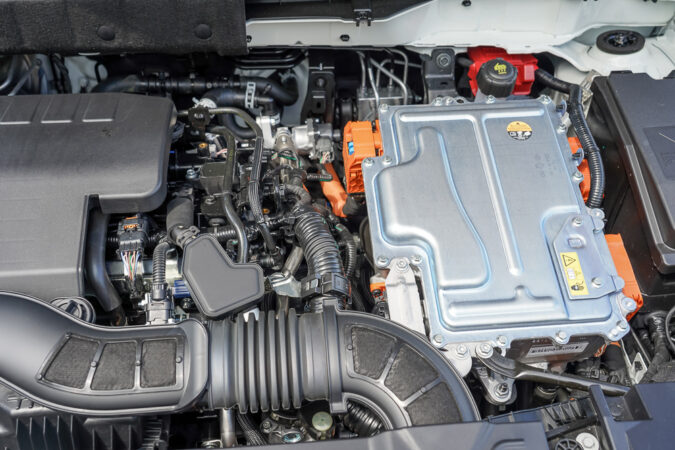 At lower speeds, you'll mostly be reliant on purely electric power, between the battery, motor, as well as hybrid gearbox. As you start you pick up the pace or maintain a higher sustained speed, the engine will kick in to provide more power to the motor. Of course, deceleration and braking would gradually recharge the battery, as is expected from a hybrid. As we'll discover later, this all works brilliantly.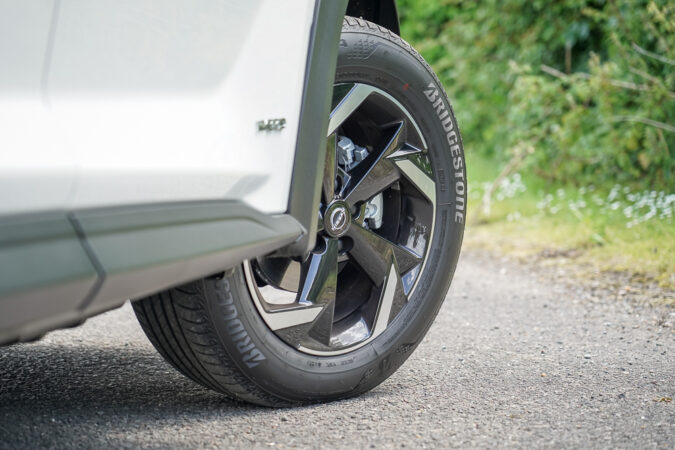 What Is It Like Inside?
One of the slight compromises that Nissan had to make while putting a hybrid into the Juke is the cost of interior space. The good news here is that the front and rear passenger room is left unchanged between the hybrid and ICE models. However, the Juke Hybrid – since the battery is located inside its boot – loses a bit of cargo capacity. Beyond that, the rest of the cabin should be perfectly familiar.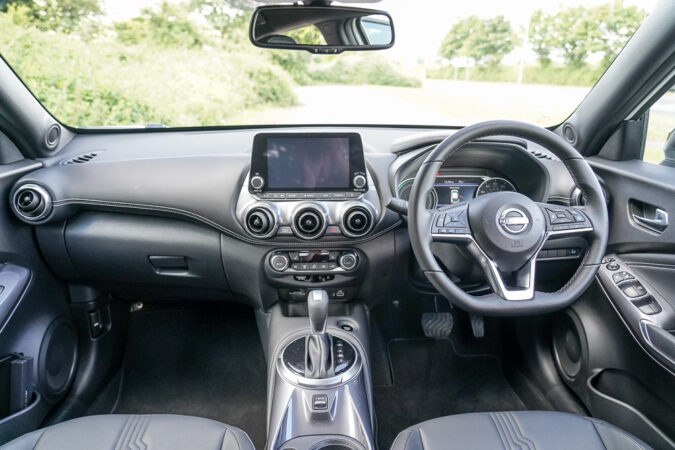 It's very much the same as in every other Nissan today. Nevertheless, and unlike Nissans of old, their new Juke is a major step up. No more hard and cheap plastics, but instead, you get soft and squishy padding. So, most of where you'll touch will feel rather nice in the hand. One of the ways you can tell a hybrid Juke apart from its ICE siblings is by taking a close look at their instrument clusters.
Here, you'll find that the Juke Hybrid's tachometer has been swapped out for an energy indicator. As well as, the new "combinator" gauges on the central screen. When combined, they should give you a clearer idea of where your car's deriving its power from… Is it the engine, or is your Juke driving in the EV-only driving modes? Overall, the Juke Hybrid's interior is a pretty decent place to spend time in.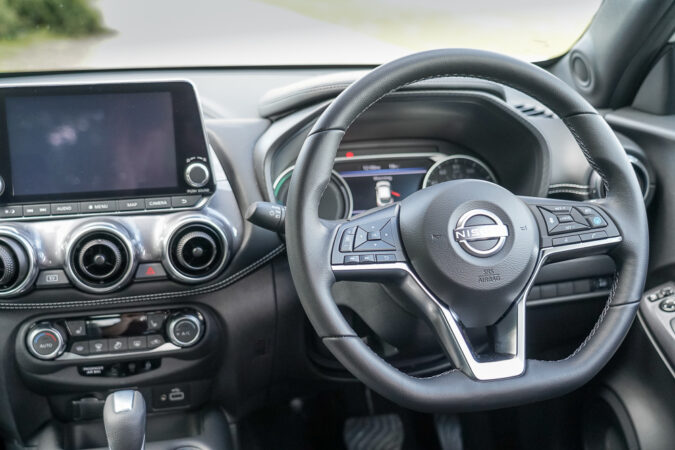 The Experience
Over time, we may see trickle-down benefits from this Nissan-Renault partnership. Having these two work together while sharing resources and experience between them shows that the new Juke Hybrid has been developed as best as it can be. Regardless, let's go back to how the Juke Hybrid performs in the real world. As we mentioned power earlier, the Juke was never meant to be a speed demon.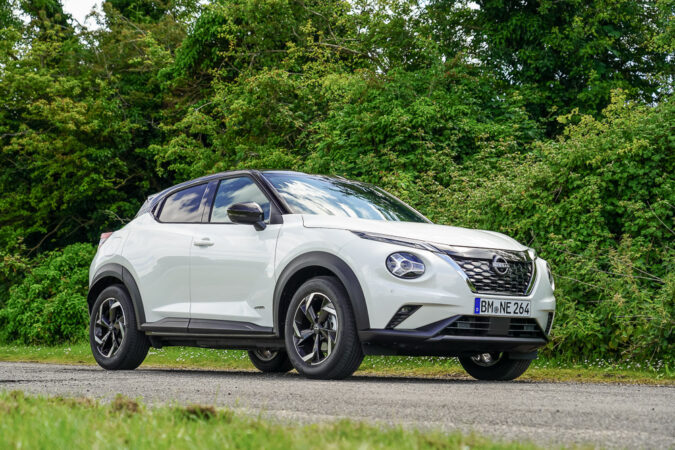 Yet, I guess it's worth mentioning that the Juke Hybrid is faster than its pure-ICE variant, managing a 0-60mph in 10.1 seconds. That's compared to 11.8 seconds – both are pretty slow, in any case. You'll also gain far better fuel economy figures with the hybridised powertrain. Driving it around, I've been easily eking out around 53mpg, which is close to Nissan's own estimates of 55mpg to 56mpg.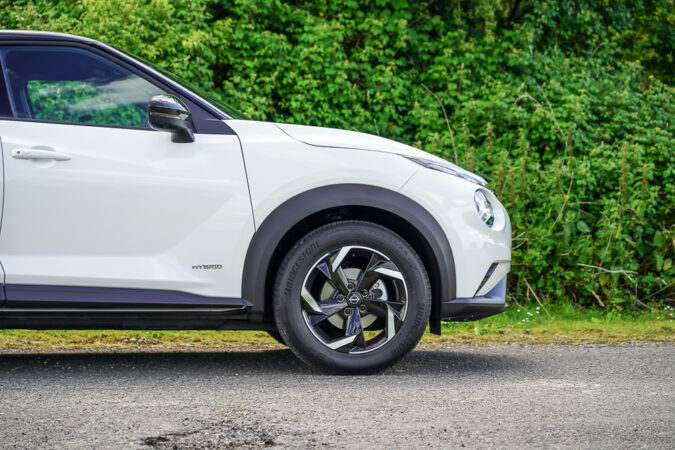 Again, the ICE-only variant couldn't match that, scoring in the mid-40s mpg. This is a fairly impressive figure, given that I was never intending (or even trying) to get it any higher. As to how it feels behind the wheel, it's frankly… Fine. There's not much about the driving experience of the Juke Hybrid that'll make you hate it. It's rather comfy, paired with a suspension that works well to soak up the bumps.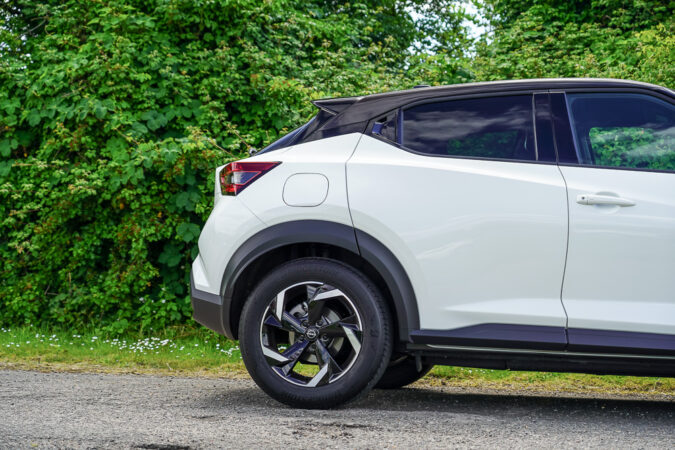 When you're driving it, the Juke Hybrid is an easy-going car to own and live with day-to-day. Plus, its additions like one-pedal driving (which Nissan calls, e-Pedal), as well as its EV-only drive modes, make the Juke feel very refined to be in. While not sporty or exciting, this Juke Hybrid is a great 'go from A to B' sort of car. I imagine you'd have no trouble spending time in for those long commutes.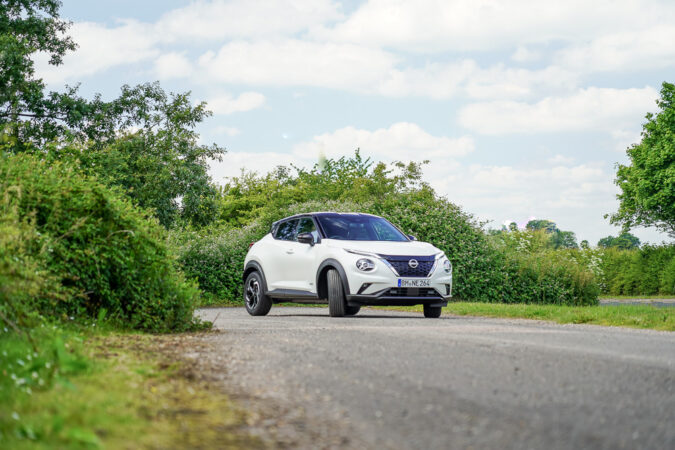 Never once did the Juke Hybrid's automated switching between engine and motor ever feel clunky or jarring. Plus, it works seamlessly on every occasion. You don't need to ponder over it, nor would you have to worry about what's going on beneath you. Nissan also has new app-based connected features will always keep you in the loop of how your Juke Hybrid is doing (location info, vehicle health data and more).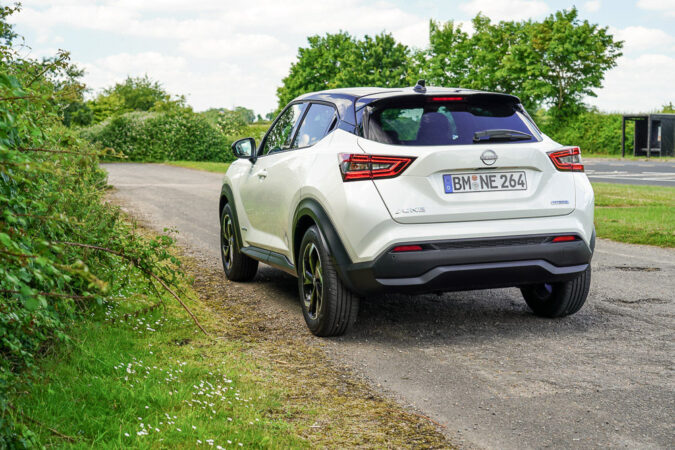 Nissan Juke Hybrid Tekna Cost
As far as pricing is concerned, the Juke Hybrid is a pretty good deal. Particularly, once you factor in a regular, ICE-based Juke. It's not a huge jump to go from the purely ICE Jukes to the hybrid model like the one we have here. The starting price of a Tekna trimmed Juke Hybrid is £28,750. Mind you, this only costs £1,730 over an ICE Juke with an auto.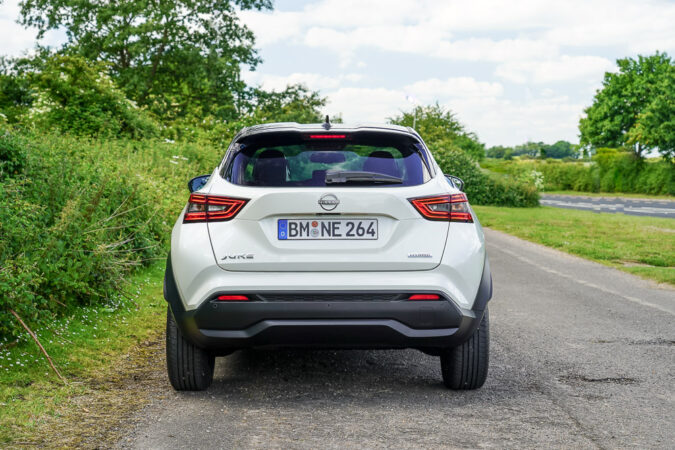 Split it by monthly payments, and you're merely paying £12 more every month to get into the hybrid Juke. When you consider the amount of fuel you'll be saving – particularly when fuel prices are at an all-time high these days – it's definitely much better value. I imagine most would-be customers will also be curious as to the differences in trim. Now, the Juke Hybrid starts with the N-Connecta trim.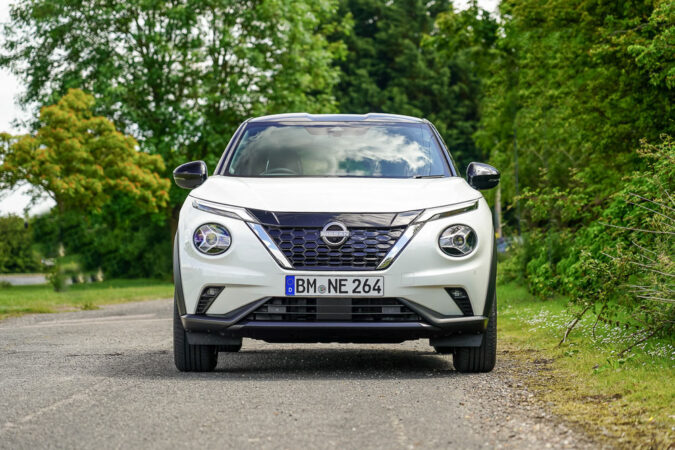 Jumping into a Tekna will cost you £1,500 more, and another £1,400 on top of that if you want their top-of-the-line Tekna+ trim. The key benefit of the higher trims (not counting the N-Connecta) is the addition of Nissan's active safety systems and driver aids. This means getting access to their ProPilot systems and Advanced Safety Shield packs. For safety-conscious buyers, this is a good step up.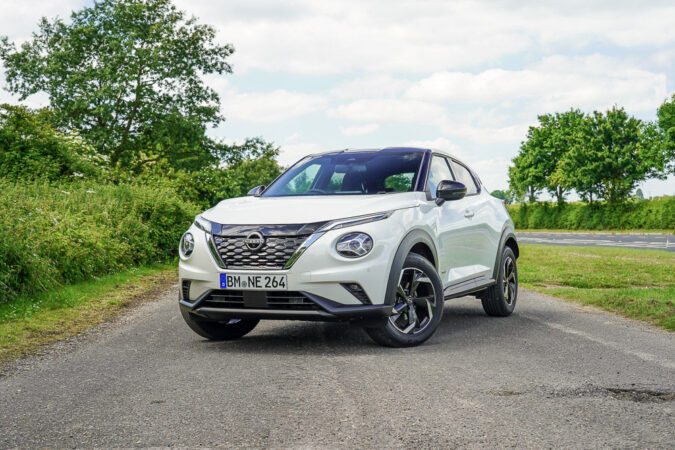 Some of these safety systems include driver alertness monitoring, blind-spot intervention, rear cross-traffic alerts, adaptive cruise control, and lane-keep assist. Additionally, you'll get a surround-view camera unit and a crisp Bose audio system. Opting for the Tekna+ isn't necessary, unless you really care about all the cosmetic options, colour choices, and added personalisation.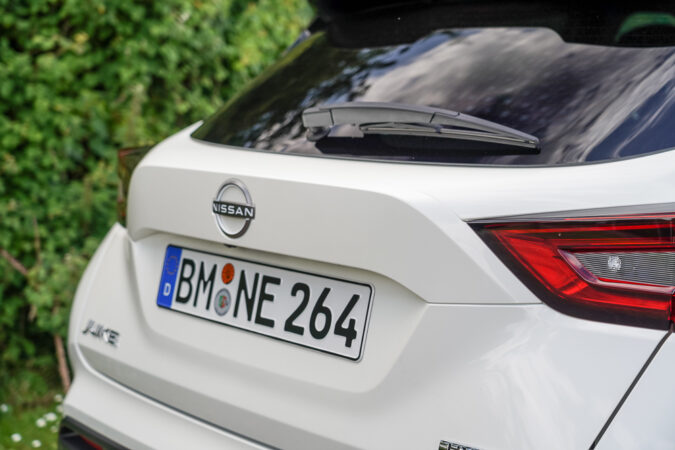 Verdict
In its entirety, I think the new Juke Hybrid is a smash hit. It's a Juke, which was already a good car, to begin with. Sure, it's not as aspirational or as exciting as some other cars. But if what you need is an easy-going and dependable daily runabout, you can't go wrong with a Nissan Juke. They're cosy and quiet to drive, while also proving that affordable cars in today's day and age are endlessly refined.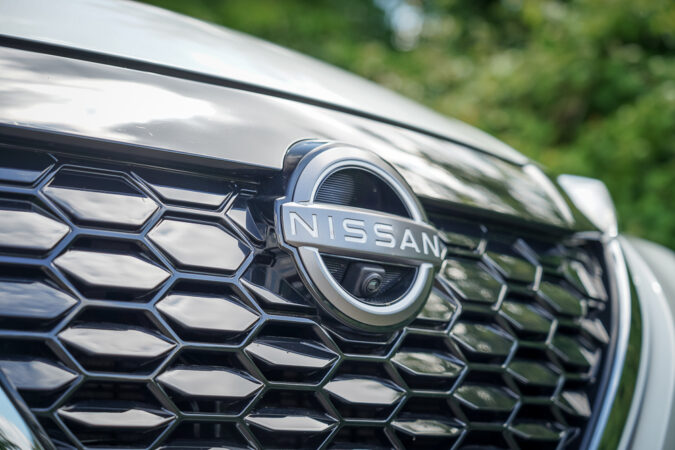 Now that you've added a hybrid powertrain to it, it's a much more attractive proposition. It'll further elevate your driving experience behind the wheel of a Juke. It's even easier and comfier to go around town with. All the while, it's more performant (if that counts for anything) and is very fuel efficient. If you're in the market for a Juke, then why not spring for an all-around improved Juke Hybrid, instead?

Specification
Nissan Juke Hybrid Tekna Specs

Price: £28,750
Engine: 4-cylinder, 1.6-litre Hybrid
Power: 141bhp
Torque: 148Nm
Transmission: 6-speed Automatic
0-62mph: 10.1 Seconds
Top speed: 103mph
Weight: 1,810kg
Economy combined: 55.4-56.5mpg
CO2: 115g/km