Suzuki Jimny 2019 SZ5 Review
The Suzuki Jimny 2019 is a major landmark in the history of this special car, which is one of the most underrated models of all time. It has been an enduring icon of the auto industry and the last update for the Jimny came way back in 1998, making this 2019 version a long time coming. We got to drive the top of the line SZ5, so keep reading to find out if it is an ageless classic like its predecessor.
What is the Suzuki Jimny 2019 SZ5 about?
One of the biggest issues plaguing the Jimny's predecessor was that it had begun to show its age. It was 20 years old and it showed. The design was simple and too featureless to make the cut in the modern motor world. That has changed as its looks have been given a major facelift. It is sleeker and the lines are meaner. There are subtle accents that give this car plenty of charm, despite being small by off-roader standards.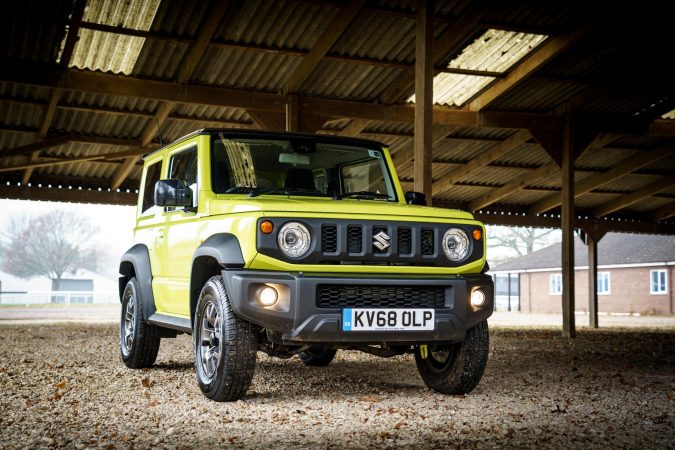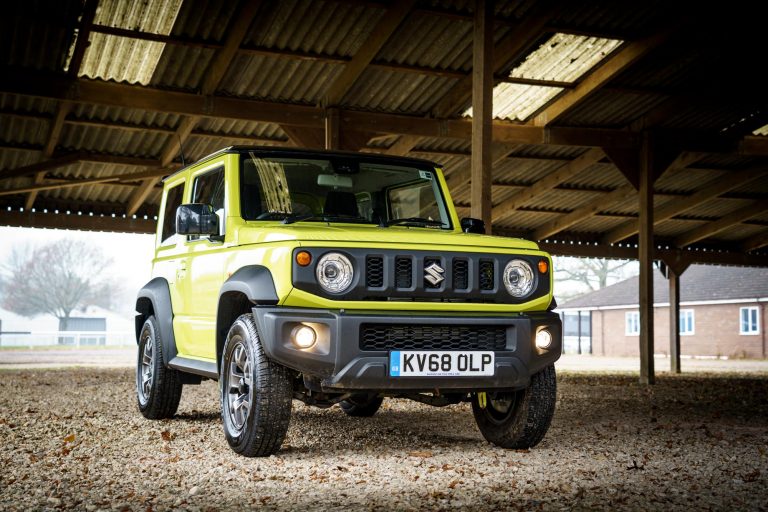 Don't get us wrong. There is still a retro nature to the design. Instead of going for smooth curves, it has kept the boxy design of Suzuki off-roaders of old. It is just that there are a few subtle elements that make the Suzuki Jimny 2019 SZ5 look cool rather than dated. From the front, you get the familiar Suzuki styling with a flat clamshell bonnet. The headlights stay round which is a unique look these days, while the grille is wide and distinctive. Most serious off-roaders won't care much about the looks as long as the car is functional.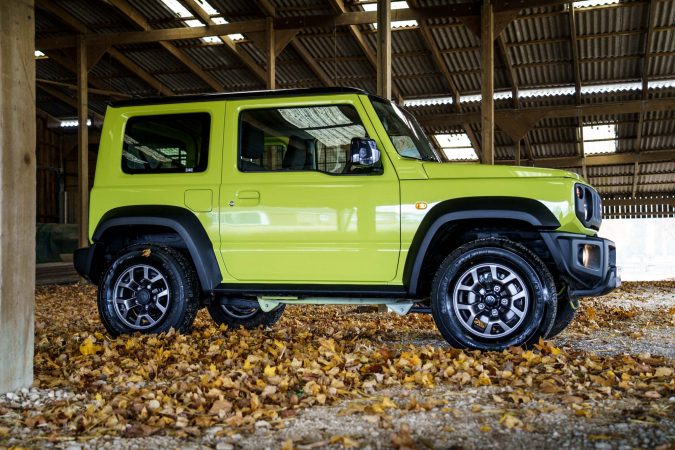 This practical element is visible in the narrow pillars with big windows that offer excellent visibility. The wheel arches are set high and the 15″ wheels lend this car a very masculine look that is equally adept at taking on rough terrain.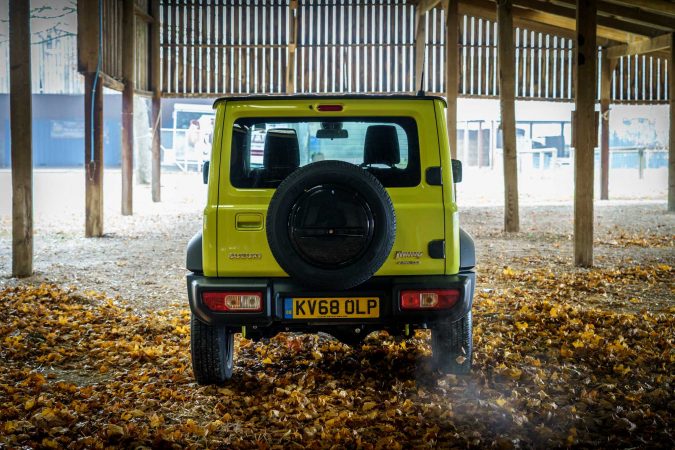 The tail lights now sits lower compared to the previous models, allowing for a wider tailgate opening which makes this an even more practical off-roader. It is still quite a chunky looking car and something not everyone will like. Then again, it isn't meant to appease everyone. This is a car that couldn't care less about the way it looks and is designed for functionality.
There is a choice of colour schemes that add further spice to this small off-roader. The Suzuki Jimny 2019 SZ5 has plenty of road presence but not in the traditional sense. It is still quite small but with a slightly wider and taller stance than before, so it does look a little beefier and more aggressive.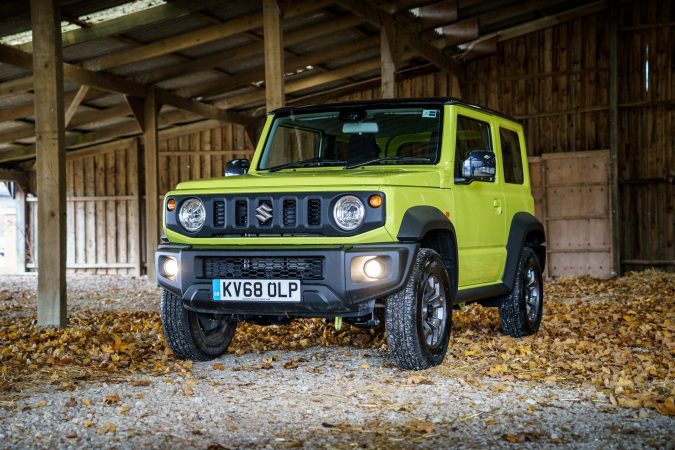 This is a design that favours practicality and usability over stunning looks and that is where you have to make a call. This isn't the typical choice of vehicle to drive to the office or around the city, as you will rarely be able to extract the fun elements it comes with. However, if your driving involves a lot of off-road excursions and backroad trips, then the Suzuki Jimny 2019 SZ5 is worth considering.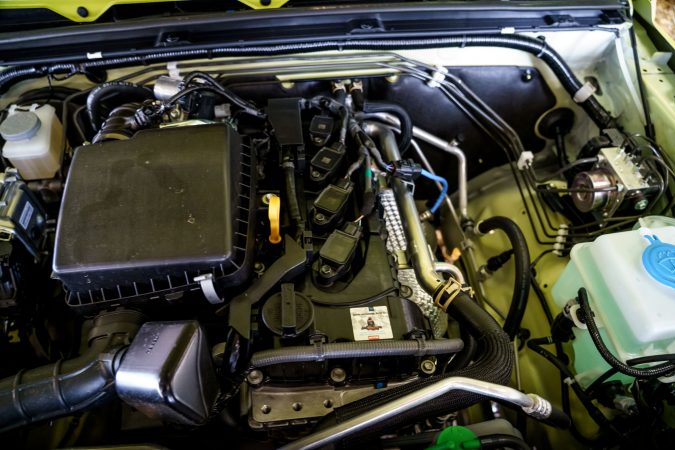 The engine also gets an update as the Suzuki Jimny 2019 SZ5 is powered by a 1.5-litre K15B petrol engine. It has four cylinders and comes in both manual and automatic gearbox equipped versions. It is capable of producing 101 PS of power and a maximum torque of 130 Nm. It has a kerb weight of 1,135 kg, which is pretty good for an off-roader. It has a towing capacity of 1,300 kg and can achieve a maximum speed of 90 mph. It has a fuel tank capacity of 40 litres, which is adequate and the C02 emissions are 154 g/km. Suzuki hasn't released an official 0-62 MPH figure for this car, mostly because that isn't an important statistic for off-road vehicles. It gives a combined fuel economy of 35.8 mpg, which is ok, all things considered.
Before delving into the driving experience, we want to clear a few things up. The first is that the Suzuki Jimny 2019 SZ5 comes at a bargain price of just £17,999 for the top of the line SZ5 model we tested here.
How does it drive?
The second is that this isn't meant for regular driving. Having said that, it does surprisingly well on the road. Most proper off-roaders will give your spine a workout when driven at speed on a flat road but the Suzuki Jimny 2019 SZ5 stays comfortable. It is not as cosy as an SUV but the comfort levels are something you can live with. As we mentioned earlier, Suzuki hasn't given an official 0-62 MPH time and that is mostly because this off-roader has a reluctance to accelerate quickly by design, instead, the power is optimised for a smooth and steady delivery, giving you great control off-road.
City driving, however, isn't what the Jimny is built for and it really comes into its own when taken off-road. The same sluggishness that works against it in normal conditions becomes really helpful, as you can make very precise throttle inputs to always stay in control. The heavy and somewhat slow steering also helps in this regard.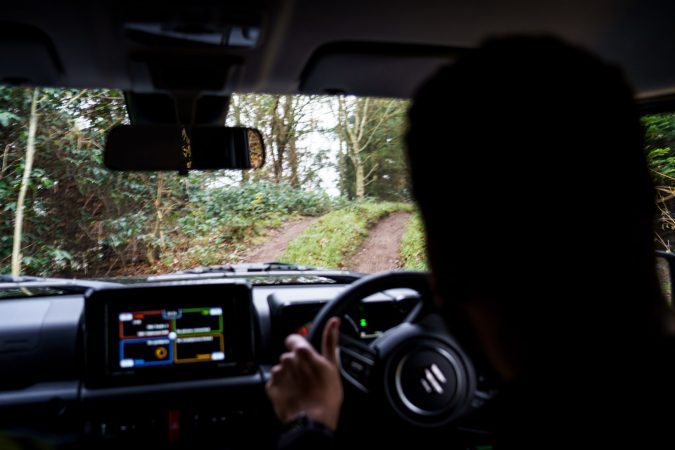 Many people tend to confuse SUVs with off-roaders but the two couldn't be any more different. The lines are getting further blurred by crossovers, but the Suzuki Jimny 2019 SZ5 retains that classic 4X4 off-road character. We did get to test the complete off-roading capabilities of this car, it managed to get over steep climbs and drive through rough and slippery terrain without breaking a sweat. In our opinion, the Suzuki Jimny 2019 SZ5 is as good an off-roader as its predecessor and it just as capable as some of the best from Land Rover and Jeep.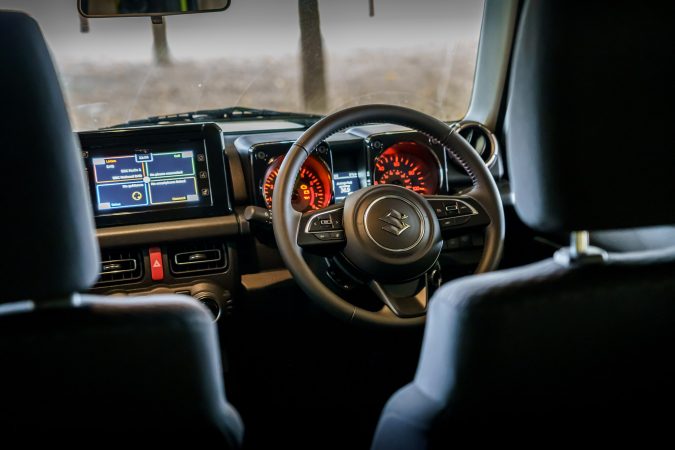 The design of the dashboard really helps in this regard. It is completely flat and horizontal, allowing you to gauge the angle the car is at. You might not think this is a very important feature but it is actually quite helpful. Due to the Jimny's ability to navigate really steep angles, it sometimes becomes hard to tell exactly what angle the vehicle is at. The flat top allows you to easily get your bearings.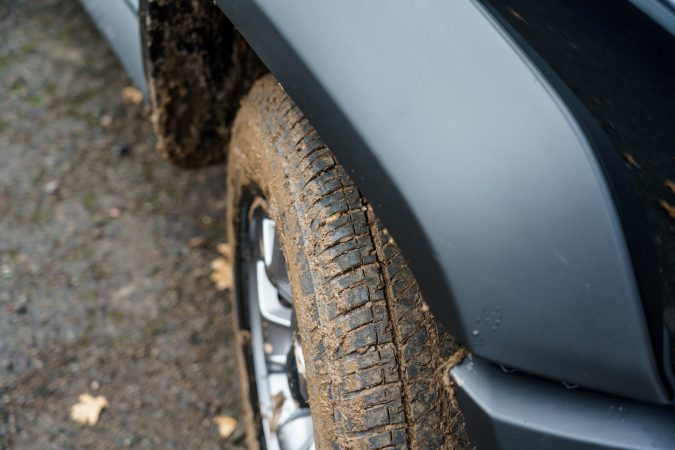 The ground clearance of 210 mm is pretty good and the high wheel arches allow you to tackle really wet and muddy terrain with ease. The 15″ wheels are also the perfect size to tackle such terrain without sacrificing feedback and control too much. They of course add a more stylish and premium look to the car also.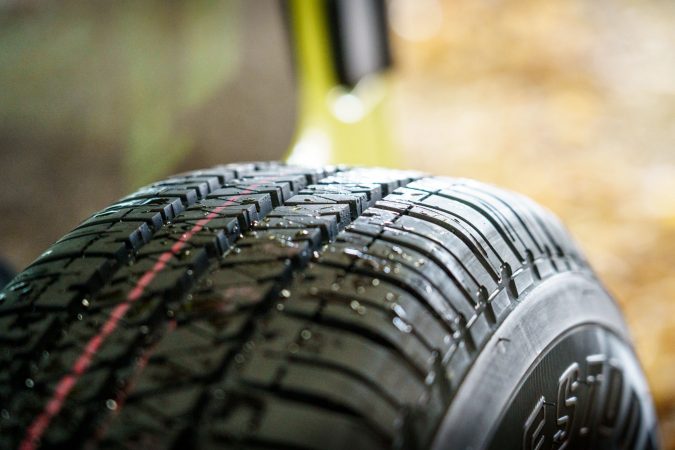 The tyres retain grip in varied conditions, though they are quite noisy when driven at high speeds on the road. In fact, the overall noise levels are noticeable with the Suzuki Jimny 2019 SZ5 at high speeds, thanks to its shape and running gear. But this makes it sound like a proper bit of machinery. This further emphasises the point that this car was never meant to be driven fast. There is a generous amount of body roll and the steering is vague but this does not matter when you venture off-road, as that is where all Suzuki's strengths come out to play.
What is it like inside?
The biggest difference between the 20-year old Jimny and the Jimny 2019 SZ5 has to be the interior. It has a modern look that we found to be quite functional, as well. The dashboard is dominated by a 7″ display, while the driver information cluster is also arranged neatly.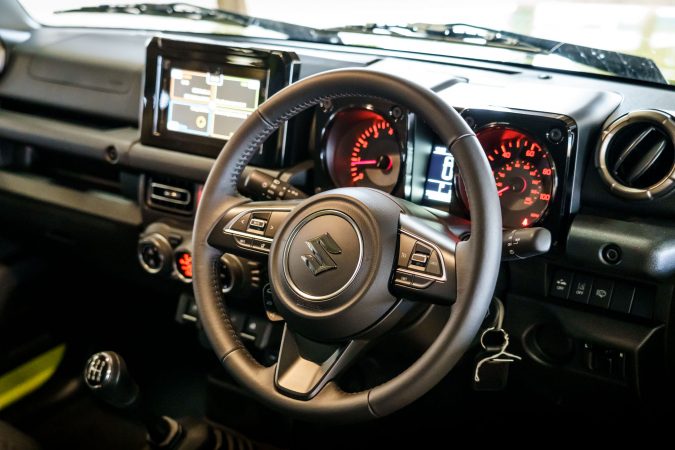 There is still that old Suzuki character to the layout, which will make fans of the old Jimny feel at home. Everything is within reach and the controls are quite easy to use. Suzuki claim that everything can be operated with gloves on and while we didn't test this, it seems feasible.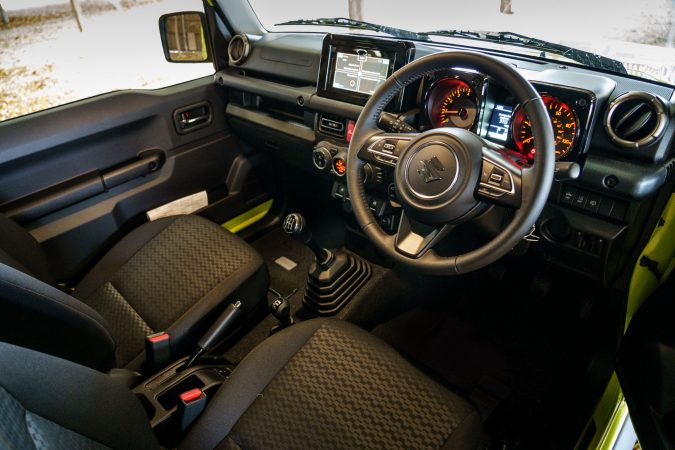 It is quite easy to find a comfortable driving position even with limited seat and steering wheel movement. The seats are fine but can feel uncomfortable, especially if you are driving on rough terrain and bouncing around. It has a decent infotainment system and air-conditioning, which is ideal for any journy.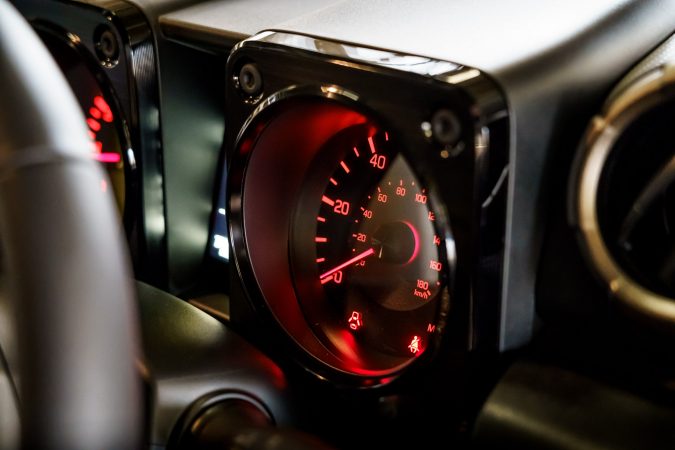 The view from inside is decent, with plenty of visibility. This makes navigating through back roads and off the beaten track a doddle.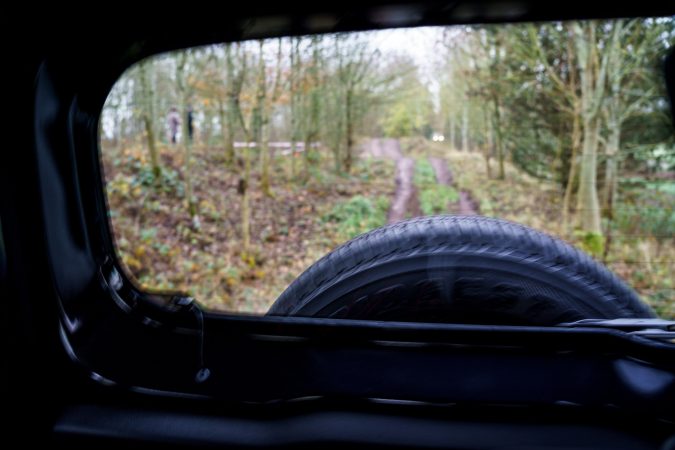 The all-wheel-drive system called ALLGRIP Pro works well and provides you with plenty of grip. It also features ABS and ESP. Other safety features include hill hold control, lane departure warning, hill descent control, front and side airbags and a tyre pressure monitoring system.
The experience
The Suzuki Jimny is one of those cars that we always had a soft spot for. It has some flaws but somehow it has enough charm to make you fall in love with it, provided you use it for its intended purpose.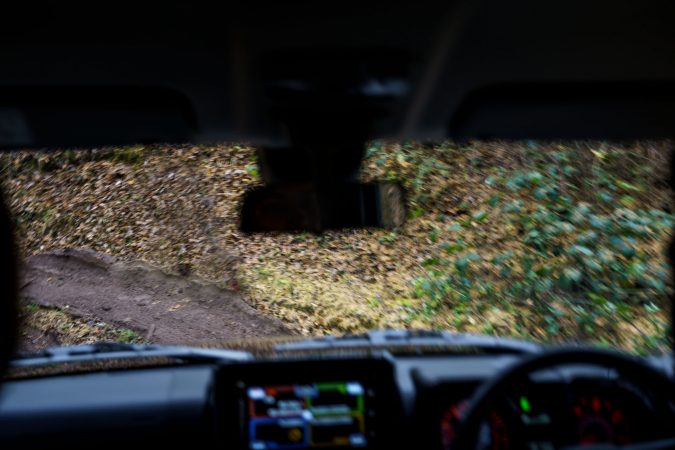 It can handle off-roading situations like nobody's business, while also coping well with regular roads.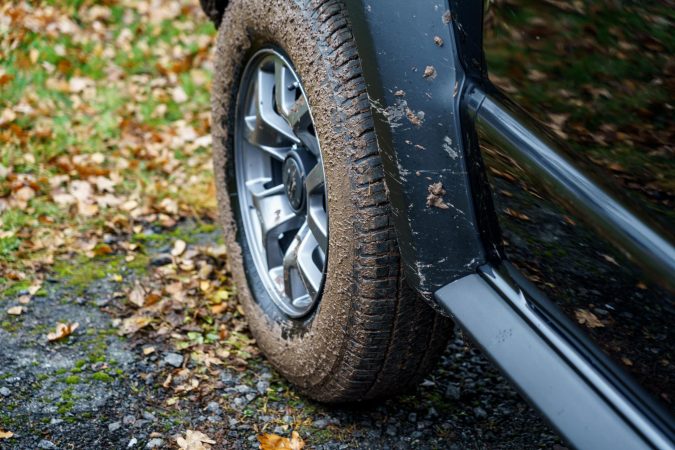 With that in mind, the Suzuki Jimny 2019 SZ5 is a great car. Currently, it has few competitors and occupies a unique niche in the motor industry and this is its biggest advantage. Its sole focus is to be as good as possible off-road and it achieves that target well. Everything from the exterior design to the tyre choice is aimed at achieving this.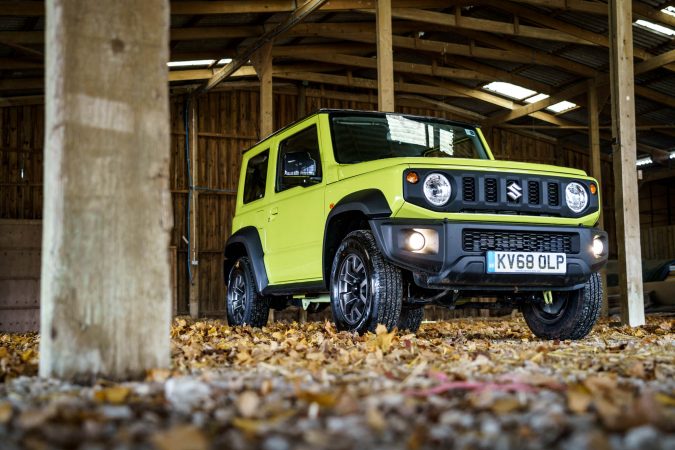 The Jimny certainly stands out from the crowd. It can be great fun to drive this car but not in the traditional sense. You cannot zip past other motorists on the A-road in the Suzuki Jimny 2019 SZ5 but you can take a different route and wade through difficult terrain instead.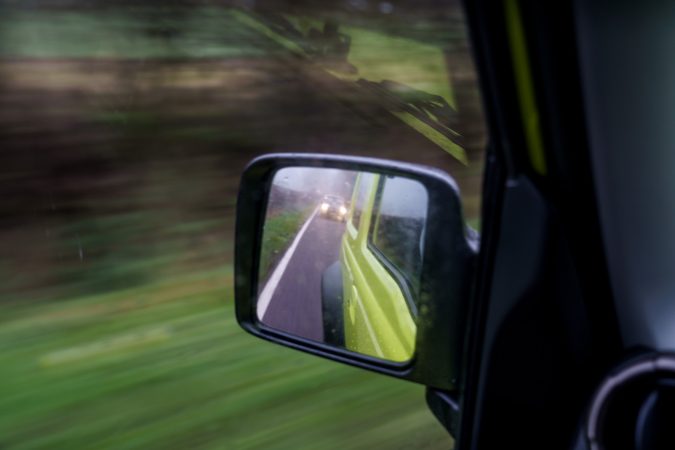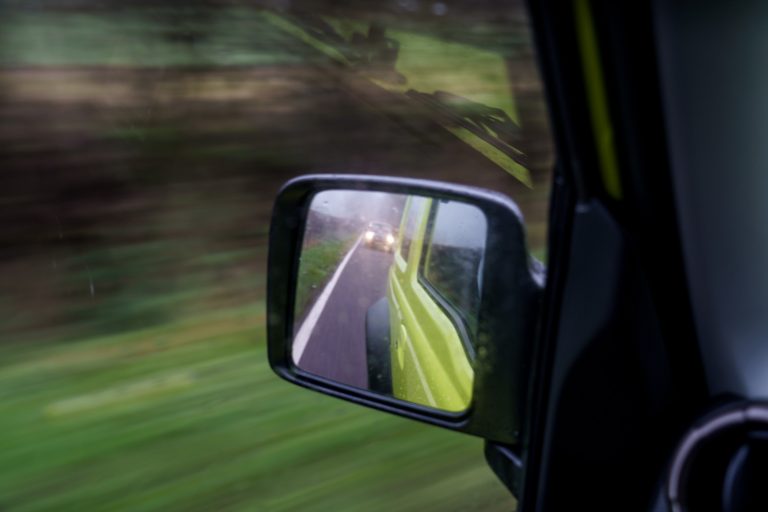 Suzuki Jimny 2019 SZ5 Cost
The price for the standard Jimny 2019 SZ5 is £17,999. This includes air conditioning, a touchscreen infotainment system, alloy wheels and smartphone connectivity.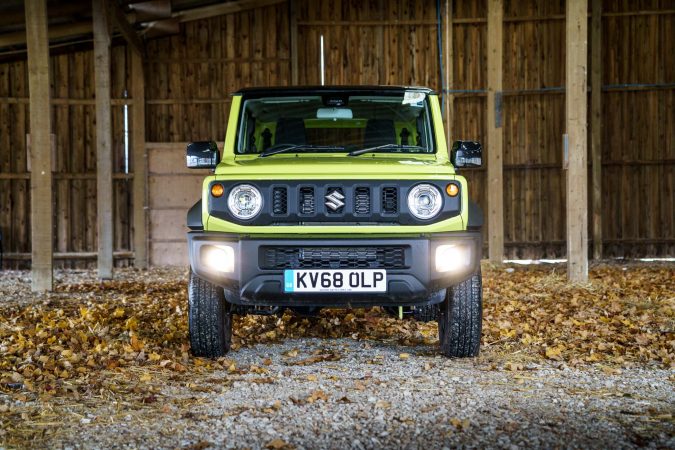 The automatic version costs an additional £1,000, while metallic and dual-tone paint schemes cost an extra £485 and £650 respectively.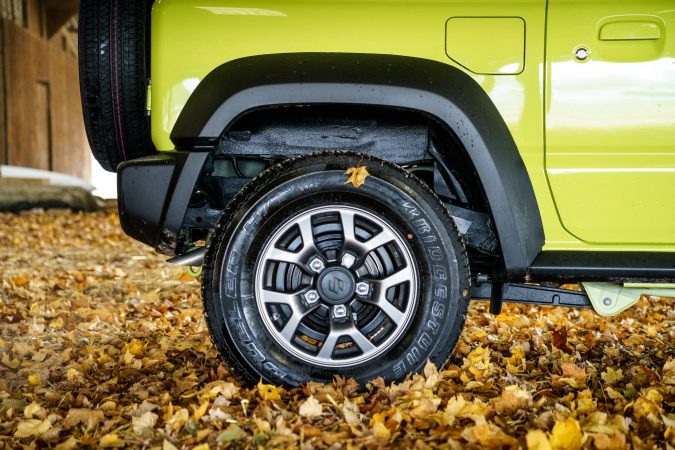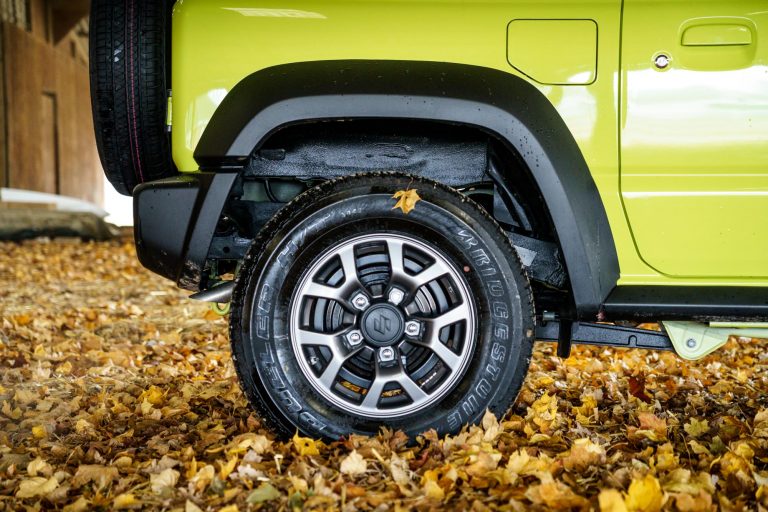 Verdict
The Suzuki Jimny 2019 SZ5 is like gourmet cheese. It has an air of exclusiveness and charm to it but is not meant for everybody. At around £18,000, it is quite a bargain but it can never be your everyday model.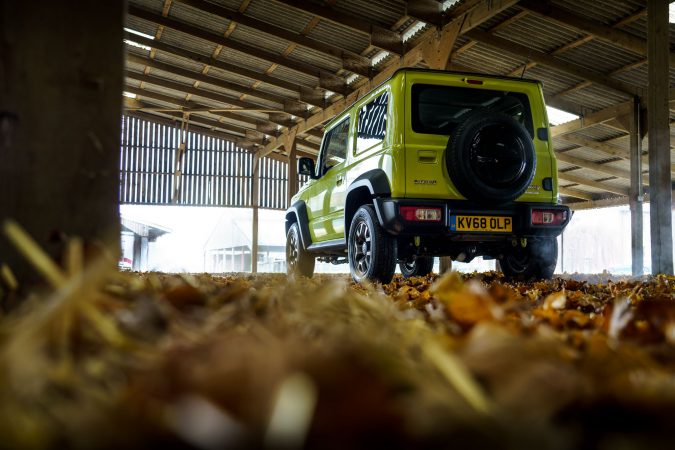 The somewhat disconnected steering and reluctance to accelerate can make it frustrating to drive on city roads, as well as on the A-roads. You can learn to live with it but such a compromise benefits neither the vehicle nor you. However, if you are an off-road enthusiast then the Suzuki Jimny 2019 SZ5 is the one for you.
This is a great car that offers lots of enjoyment, provided you want to go off-road. It is also a worthy successor to the previous model.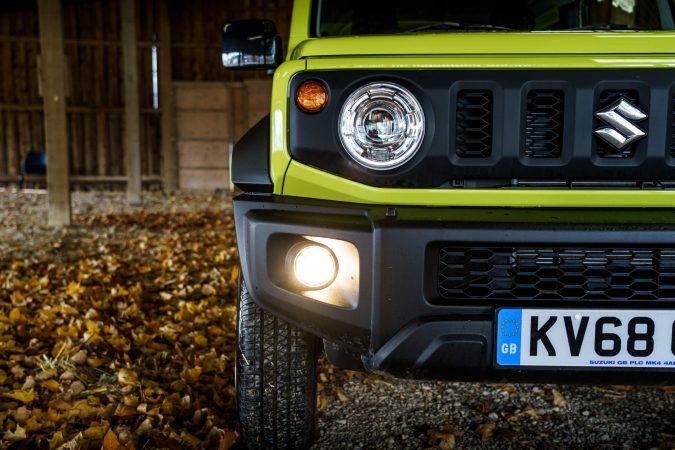 Specification
Suzuki Jimny 2019 SZ5 Specs

Price: £17,999
Engine: 1.5-litre K15B naturally aspirated Petrol
Power: 101 bhp
Torque: 130 Nm
Transmission: 5-speed manual
0-62mph:  N/A
Top speed: 90 mph
Weight: 1135 kg
Economy combined:  35.8 mpg
CO2: 178 g/km