Volkswagen have invested heavily into the electric car market, tens of billions were poured into EVs, and among the first of the fully EV production VWs is this, the ID.3. It's an important car for Volkswagen's future; prime to be the entry-level model of the brand's electrified and sustainable future, as the Beetle and Golf were in the times of ICE.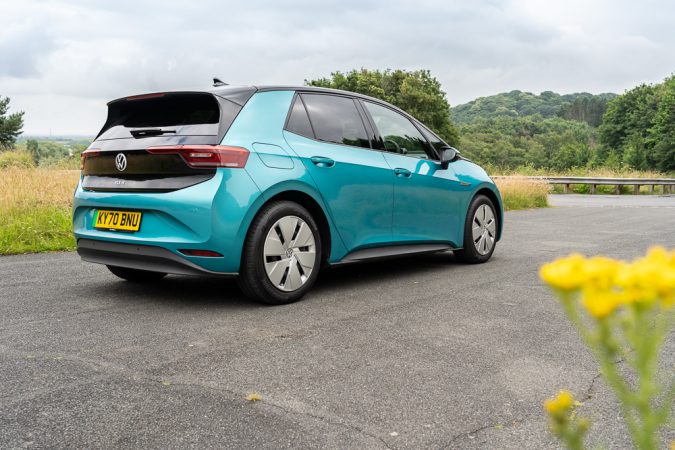 As its would-be bread and butter, VW needs to get the ID.3 right from the get-go. The ID.3 is built with efficiency, affordability, and of course that staple feature of the old Golf; usability in mind. Yet, VW has added another key attribute to its ID line of cars – thinking ahead into the future. With the keys to a more beefed up ID.3 Max Pro Performance 58kWh, let's put this theory to the test.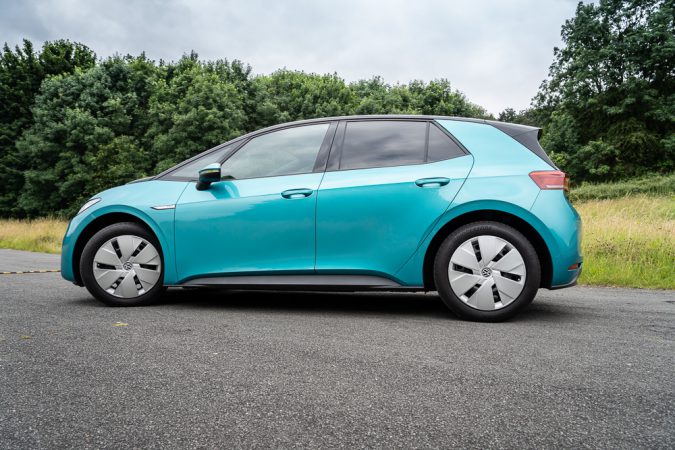 What Is The VW ID.3 Max Pro Performance About?
First up, let's talk about that mouthful of an iPhone-esque naming scheme. The ID.3 can be had in various trim levels, with the 'Max', and more specifically with the 'Pro Performance' package sitting at the higher end of ID.3s. That aforementioned 'Pro Performance' pack gives you a larger 58kWh battery, sitting between the lower 45kWh and big-boy 77kWh at the top-end of the ID.3 range.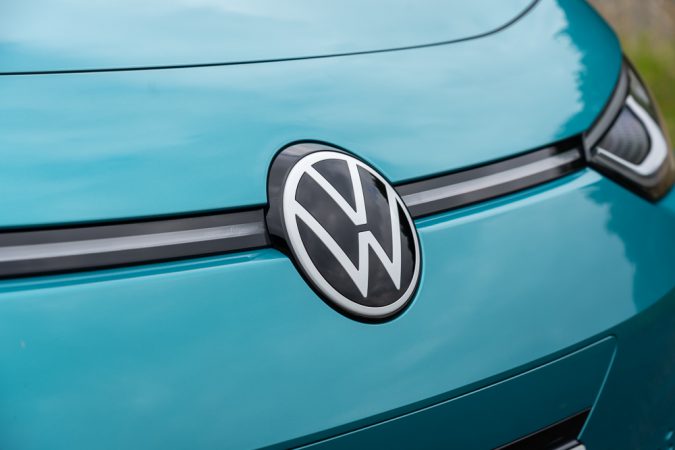 So far, the ID.3 family as a whole is a hot seller in Europe, becoming the second-best-selling EV car. It's beaten only by its fellow VW sibling, the ICE-powered Golf. It's quite an impressive metric given that it's an EV, which many people have yet been willing to jump into compared to one with an engine. At its core, the ID cars are purpose-built to be EVs, and you can see their influence in the design.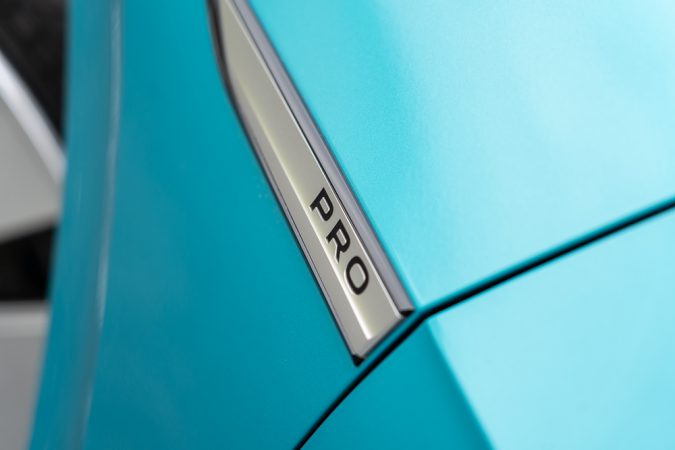 While it carries over some VW family looks, the ID.3 doesn't present itself like any other Volkswagen. It looks more minimalistic, with no more visual flair than is absolutely necessary for folks to identify this as being a 'people's car'. We're really liking how the ID.3 has been designed. It'll surely age well over the years, the same way the purist lines of the Beetle has over the decades.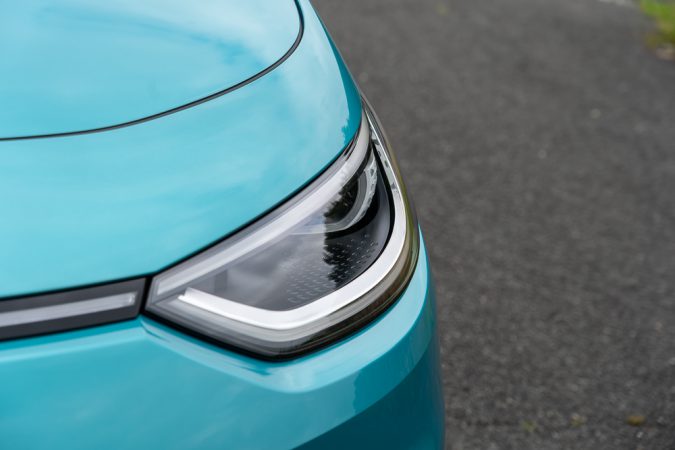 How Does It Drive?
A bit of specs rundown, our ID.3 Max Pro Performance and its 58kWh powertrain has 204PS (201hp) to its name. This is powered through a single-speed gearbox, a singular motor, and is rear-wheel drive. At full chuff, our ID.3 Max Pro Performance can sprint from 0 to 60mph in just 7.3-seconds with all 310Nm of torque, and onto a top speed of around 99mph.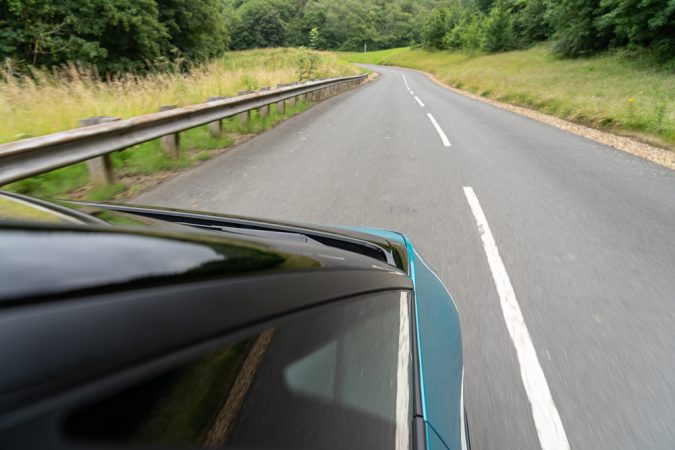 We've found it to be fairly quick, even compared to hot hatches. All that electrified torque helps a lot with the sprightly acceleration, which is what most people will experience more of in day-to-day driving. The ID.3 carries itself around the corners well thanks to its low centre of gravity – courtesy of the battery placement – but is by no means light and plucky. You can certainly feel its 1,800kg mass.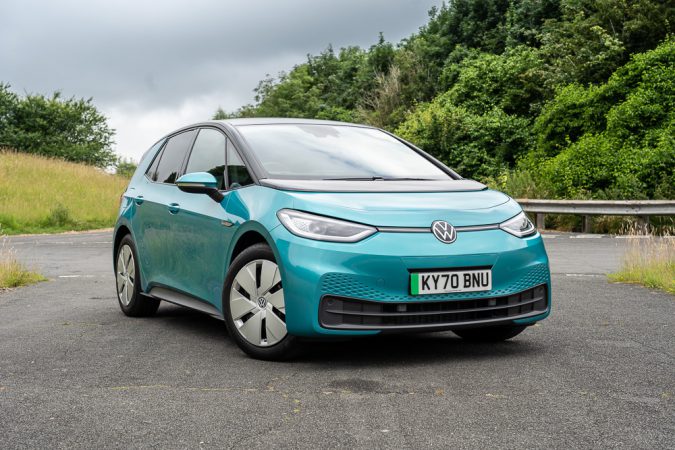 Nevertheless, it's sporty enough that you can haul it at speed to have some fun if you want to, in no small part to all that electric grunt down low. On the opposite side of the spectrum, regular driving is very straightforward. The completely redesigned ID.3 is typically Volkswagen in that everything you need – the buttons, controls, and all – are placed exactly where you expect it to be.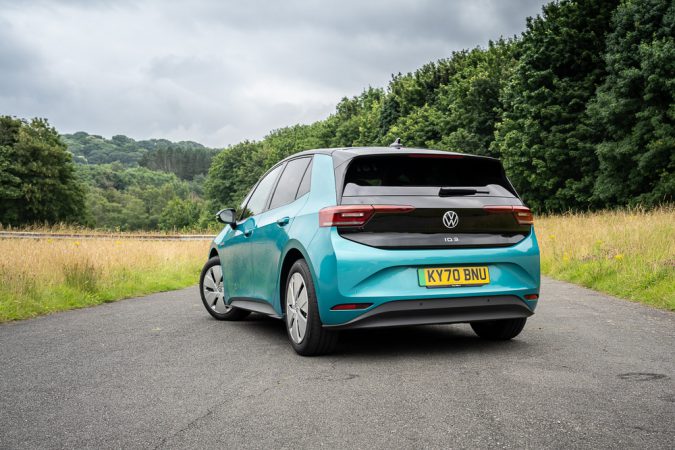 Although I'm sure you'll need some time to get used to the new style gear lever (to the right of the driver's instruments). But for most people needing a vehicle to get from A to B, the ID.3 is exceptionally good. There's no engine, so it moves around as quietly and serenely as you might hope. Aside from a slight whooshing of the wind, you don't hear much. It's smooth as well, once again a trait of this being an EV that doesn't need to change gears.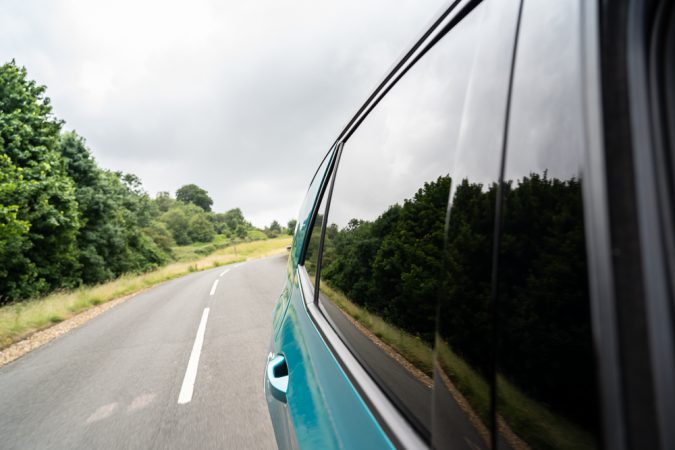 What Is It Like Inside?
Ease of use was one of the pillars of which the ID.3 was engineered to accomplish. With that goal set, our ID.3 Max Pro Performance has plenty of space for passengers. It's got a fairly large boot space in the back, too. You definitely won't notice all those batteries compromising your interior room. Speaking off, the cabin has been given a simplified and clean makeover, just like the exterior.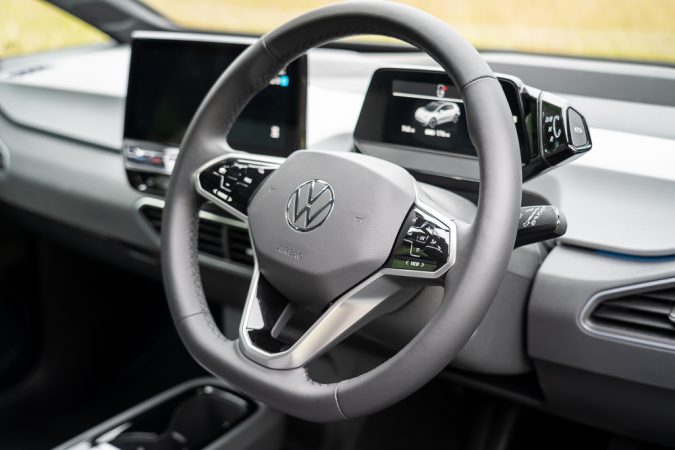 The layout is sensible, in old-school Volkswagen fashion, but this time, there's a whole lot of tech to accompany it. Upfront, you have a brand-new 10-inch infotainment system flanking the 5.3-inch digital dash. It's crisp and clear, with all the bells and whistles that you desire, including a "Hello ID" voice recognition software. We do wish there were more hard buttons, though that might soon pass once getting use to the car.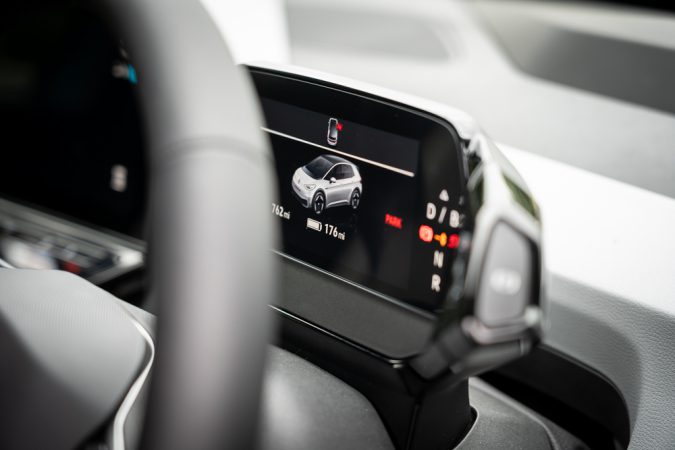 Most of the controls, such as adjusting the volume, is done through a touch-sensitive slider, which is interesting. Overall, it's fine. The gadgets don't stop there, as VW is quite proud of its ambient lighting. There's a huge strip of lights at the edge of the dashboard near the windscreen, which lights up accordingly – more than 30 colours – to react to your inputs.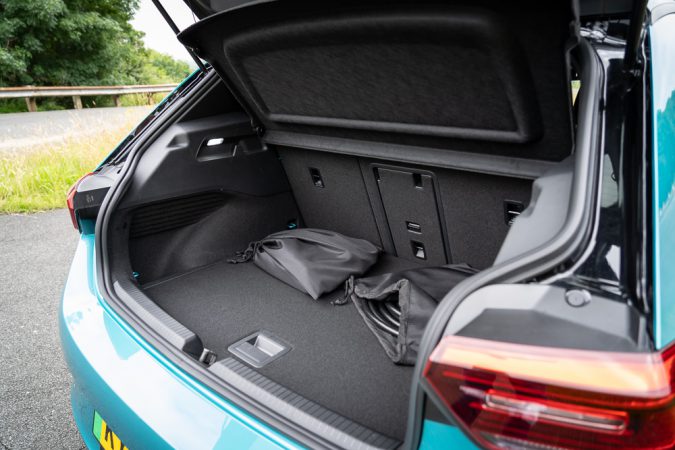 The Experience
As with any EV, we have to talk about range. As standard in this VW ID.3 Max Pro Performance with its 58kWh pack, Volkswagen claims a WLTP range of 258 miles. That's a combined mileage of 4.2 miles/kWh. Remember that in the real world, plenty of different factors such as the weather and temperature could have an impact on the range. But as a whole, our experience has been on par.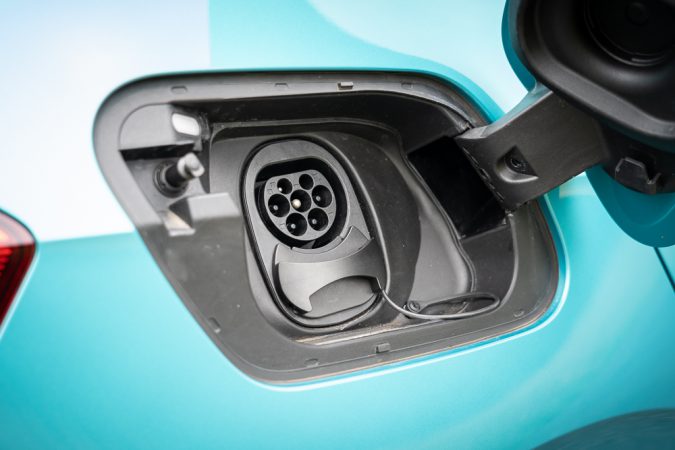 You could get up to 250 miles on a good day. If you're charging with the included 7.3kW cable at a Phase 1 charger, it should take around 9.5-hours to get from empty to 100%. But it naturally speeds up once you plug the ID.3 with faster public chargers. With a 100kW rapid charger, you can top up an extra 180 miles in around 30 minutes, or approximately 35 minutes from empty to 80%.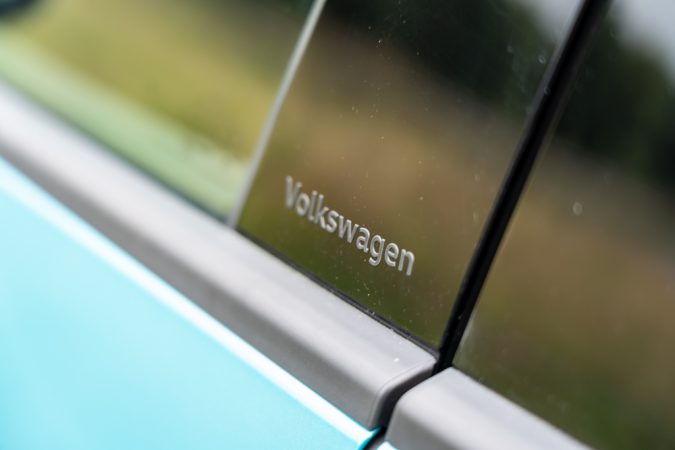 VW ID.3 Max Pro Performance Cost
The VW ID.3 range in the UK starts at £28,370, but it can very quickly ramp up from there based on the specs. In its higher-end Max Pro Performance trim, that 58kWh battery does come with an added premium. As tested, ours comes in at £40,015. Now, our car here has a few options ticked, including an energy-efficient heat pump that costs an extra £1,000.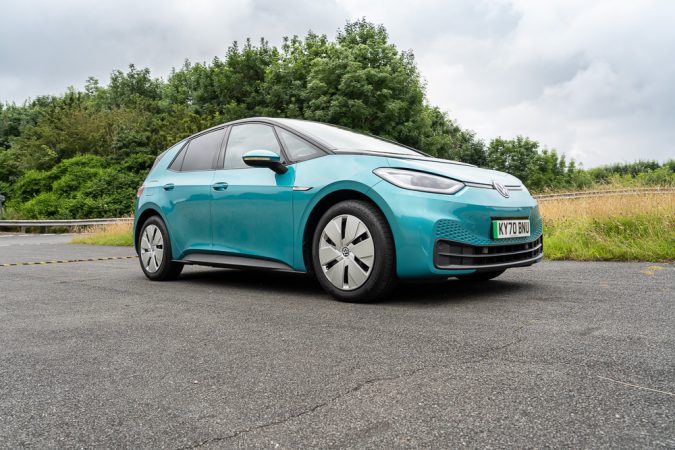 While this lovely two-tone Makena Turquoise with a black roof costs £635 on top of that. To sweeten the pot, and potentially make EV ownership that bit of an easier pill to swallow, VW has an 8-year (or 100,000 miles) warranty for the battery. This is most welcomed for your peace of mind.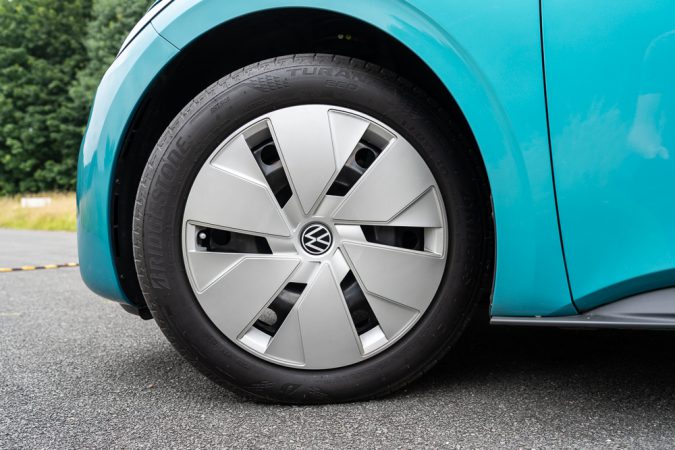 Verdict
In its entirety, as a package built around the utility of bringing people from one place to another without any tailpipe emissions, the ID.3 is a slam dunk. Especially in its Max Pro Performance trim as we've tested it here, the slight boost in performance and a healthy increase in range over the ID.3s that sit below it in the price bracket is great to have, if you can afford it.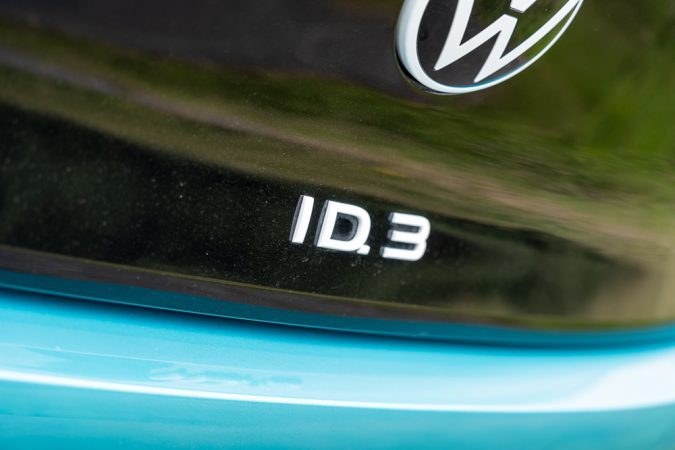 It orbits in that sweet spot between athleticism and endurance, with more than enough battery life for most commutes. Plus, the ID.3 is a great car from every viewpoint, most especially how easy it is to live with every single day, and how pleasing it is to drive. Quiet, comfy, and endlessly efficient. We imagine more than a few of you would be happy to run this as your daily chariot.

Specification
VW ID.3 Max Pro Performance 58kWh Specs

Price: £40,015 (As Tested)
Engine: 59kWh Lithium-Ion BEV, Single-Motor
Power: 201 bhp
Torque: 310 Nm
0-62mph:  7.3 seconds
Top speed: 99 mph
Weight: 1,812 kg
Economy combined: 4.2 miles/kWh 
CO2: 0 g/km