Britain will have a brand new bedroom poster-worthy carmaker to join its ranks, and the world may just be whole again. Radford was brought (back) to life practically out of nowhere recently, under the leadership of Mark Stubbs, Ant Anstead, Roger Behle, and Jenson Button. The latter of whom will have a big role to play, as this is no ordinary roundabout automobile.
The first to come from Radford's doors will be the Project 62, a homage to the old Lotus 62 that raced in the 1960s. In that mould that came before it, the Project 62 will be a mid-engined, two-seater sports car. But unlike that racy Lotus 62, Radford's recreation will be luxuriously appointed, which is fitting of its stature as a high-end coachbuilder.
The lead designer at Radford, Mark Stubbs, said:
Our first model is unique, it harks back to the iconic Lotus 62 project from the late 60s, and evokes the passion that project brought with it – and what it signified for Lotus. We're only making 62 of these cars, meaning they are already ultra-rare and exclusive. We have already had significant interest in the model but are only today accepting applications from potential customers.
That said, Radford's 62 is by no means a softy wafty limo. The team there will be working hand in hand with Lotus themselves to create a true driver's car. Pure enjoyment comes first and foremost, as is how the car will drive, and how it'll make you feel. Though for now, technical details and specifications are a bit hush-hush.
A New-Old Racer For The Road (And Track)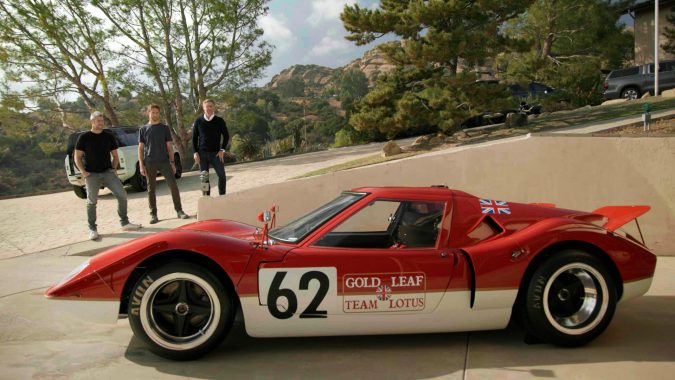 If there's one thing they'd certainly like to make clear though, is that there won't be a lot of these around. As the name might suggest, the Project 62 will only be limited to just 62 examples. If you think you have pockets deep enough, you could even start paying deposits to reserve your slot right now. And when you do, you'll have a whale of a time trying to configure it.
Radford is a coachbuilder through and through. Typical of their high standards then, each car will be made fully bespoke for each owner. So, have a go at your every whims as you get to work with the team at Radford in-person to personalise your own Project 62. Adding a bit more on why this matters, Ant Anstead had this to say:
The opportunity to buy a Radford hasn't been around for many years, and when Radford was last a force to be reckoned with, the clientele that bought the cars was distinguished to say the least. Radford has always been a special, exclusive and well-respected luxury brand. And now we are bringing the spirit of Radford back with the Project 62 – which completely embodies the historic attributes of the brand – it is coachbuilt, luxurious and exclusive.

Radford draws upon a strong history of design, including creating the bodywork of the original Ford GT40, one of the most iconic sports cars in history. That wealth of design heritage is what informs Radford today. The craftsmanship bestowed upon each build and the level of personalisation available position 'Project 62' among the best of the British luxury brands.
A World-Class Coach
If that's somehow now enough, just wait until you get the chance to sit next to Jenson Button. The legend that clinched the F1 World Driver's Championship in 2009 will be hanging around at an exclusive one-day track event. This is where owners will be invited to get the most out of their Radfords on the very tarmac on which they were developed on.
Finishing off, Jenson Button added:
For me, a key purpose of Radford is to celebrate iconic automotive moments by bringing them back to life for a new, modern audience. Our first car, Project 62 embodies that ethos to a tee. As a British car lover I am excited that Radford has the honour of working alongside Lotus to pay homage to the truly stunning original Type 62 from 1969. With the dynamic development of our car already well underway, we are working hard to ensure we do this car justice, and I can't wait to put it through its paces on the Radford Track before inviting today's Project 62 owners to come and do the same.