Renault UK has reported an impressive start to 2023 with a substantial increase in sales across the country. The latest figures indicate a year-on-year increase of 39% in passenger car sales and an electrified vehicle sales surge of 96%, with HEV sales rising by 131%. These results align with the brand's Renaulution strategy, which focuses on retail, electrified, and C-segment markets.
What's driving the growth?
Renault's latest product launches have undoubtedly played a role in driving the sales increase. The All-New Megane E-Tech 100% Electric was recently launched, contributing to the 34% growth in BEV passenger car sales compared to the same period last year. The Arkana SUV and the Clio also proved popular, with many customers opting for full-hybrid models, driving HEV passenger car sales up by 131%.
Renault's focus on electrification
Renault's emphasis on electrification has been evident in its range of electrified E-Tech models, which have proved popular with UK customers. The forthcoming launch of the All-New Austral E-Tech full hybrid in June is set to further strengthen the brand's position in the HEV sector.
Guillaume Sicard, Country Head UK & Managing Director Renault Brand UK, said: "Renault has made an exceptionally strong start to 2023, and it's even more pleasing that forthcoming products, such as the All-New Austral full hybrid set to arrive in June, and the acceleration of the Renaulution strategy will maintain this momentum during the year."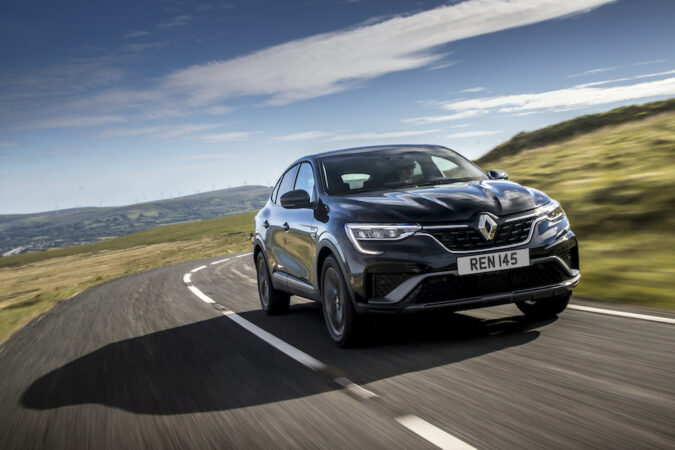 Renault's strong start to the year is impressive, and with the launch of new products like the All-New Austral E-Tech full hybrid and the pure-electric version of the Renault Trafic LCV, the growth is predicted to continue throughout 2023. Renault's commitment to its retail network and easing supply issues further strengthens its position in the market and provides UK drivers with the vehicles and level of service they require.
Overall, Renault UK's significant sales growth indicates that its Renaulution strategy is on the right track, and it will be exciting to see how the brand continues to evolve and succeed throughout the year.