As carmakers reveal their new model lines ups, some reveals are expected and some not so much. The Vauxhall Insignia Country Tourer is one such model; the previous generation model wasn't exactly a big seller for Vauxhall in the UK. So much so that it was quietly retired from the line-up a few years ago.
Added Ruggedness As Standard
Now, with the new generation Insignia hitting the roads of the UK, Vauxhall has decided to have another crack at giving us a lifted Insignia with a bit more ruggedness than its standard road-going sibling.
This new version features styling changes to show off its rugged intentions. A 20 mm increase in the ride height to help you traverse minor off-road obstacles, Front and rear skid plates and heavy duty black plastic wheel arches with matching bumpers. Add all this together and you get an overall tougher looking Insignia.
New Diesel Power And All-Wheel Drive
To actually allow you to attempt light off-roading Vauxhall have given the model all-wheel drive as standard combined with a choice of an eight-speed automatic gearbox or a six-speed manual to get the power down.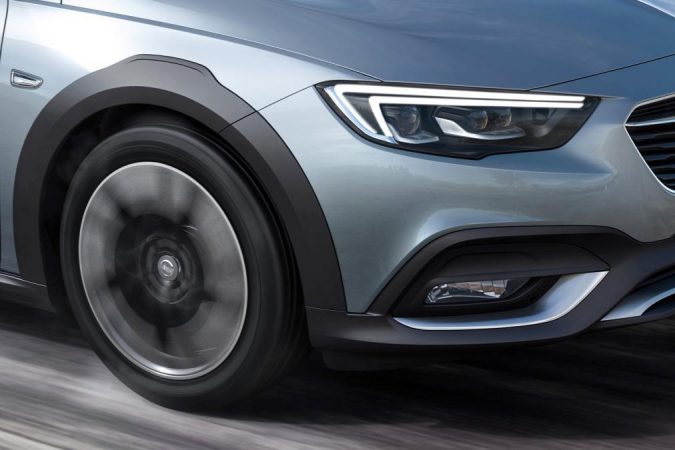 Whilst the engine range remains unconfirmed at the time of writing with Vauxhall merely stating that the choice would be broad and confirming the inclusion of a 'brand new top of the range diesel'. We would expect this unit to be the twin-turbo four cylinder motor producing 220 bhp amongst the other currently available diesel and petrol power engines.
The remainder of the details is very similar the standard Insignia Sports Tourer, you get 1,665 litres of luggage space, optional extras including new tech such as LED headlights, HUD system and Apple CarPlay and Android Auto compatible infotainment system.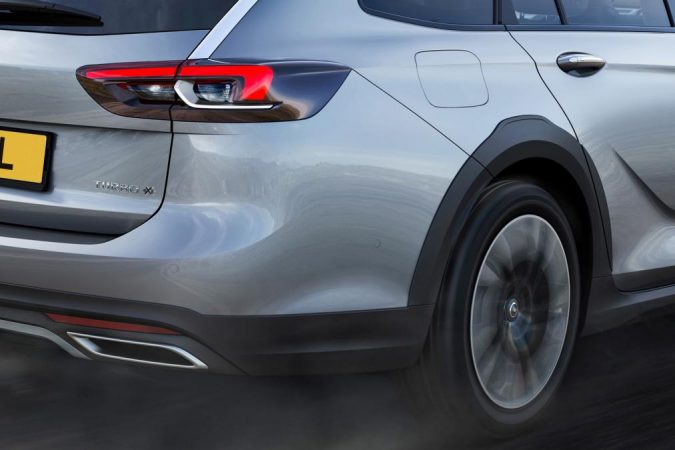 The Vauxhall Insignia Country Tourer will debut at the Frankfurt Motor Show later this year; prices are expected to start at around the £32,000 mark. Is this a true off-roader or would it get stuck on a bowling green, let us know your thoughts in the comments.