We recently got to test out the Ring RSC704 Smart Battery Charger. It is a car battery charger that has been designed for ease of use. The size is similar to a mobile phone – it can fit in your glove box and is  entirely weatherproof. This means that charging your car on the go has never been so easy.
Smart Battery Charger – Battery Types
The RSC704 is a 4 amp battery charger that is typically good for cars with up to 2.0-litres in engine capacity or 90aH battery. The charger focuses on lead acid, gel, calcium, EFB and AGM battery types, which means you can use this charger even in newer cars decked out with STOP/START technology. It is our go-to charger nowadays.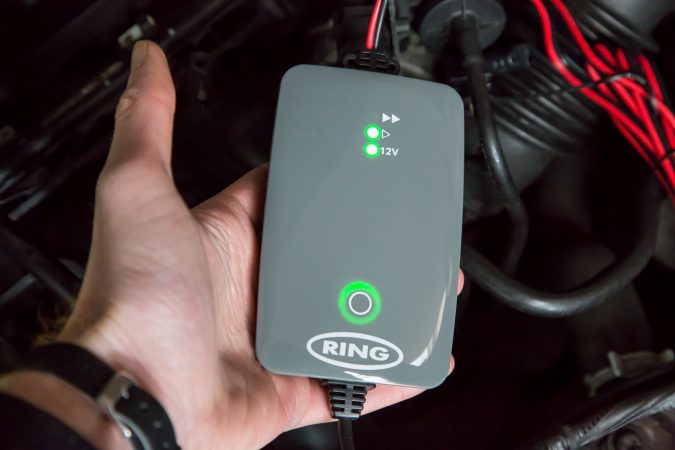 Using The Charger
This really is the simplest way to charge your car. You connect the battery terminals, plug the charger into a normal wall socket, and voila. There is just one button to select if you want fast mode (for a 3-stage recharge) or slow mode (for long-term maintenance). This is ideal for people who don't want the hassle of car maintenance but need to charge the car from time to time.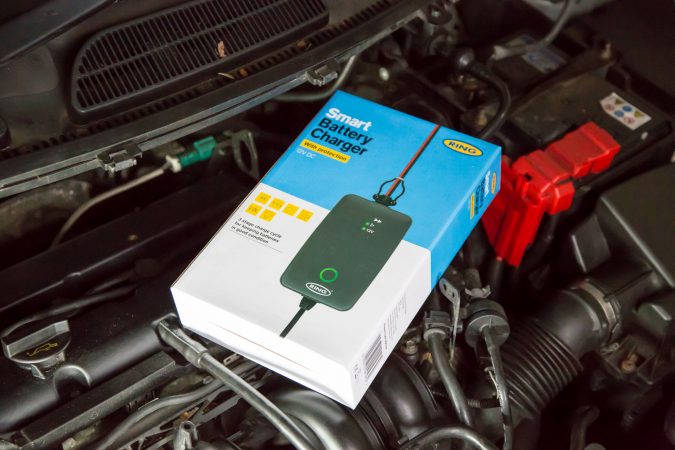 I remember when charging the car battery was a big issue – it used to be a dangerous job and took 12-24 hours. If you couldn't wait to start the car or drained the battery too soon, you had to start all over again. How times change with a bit of technological innovation!
Clever Set and Forget Cabling
If you have a classic car that doesn't get used too often, the charger even comes with a cable that you can leave permanently connected to the car. The charger can then be connected or removed in seconds, meaning that connecting and disconnecting the charger can be done very simply. Making maintaining a classic car a lot easier. It's also completely safe to leave the charger permanently connected to the car as it has overcharge protection.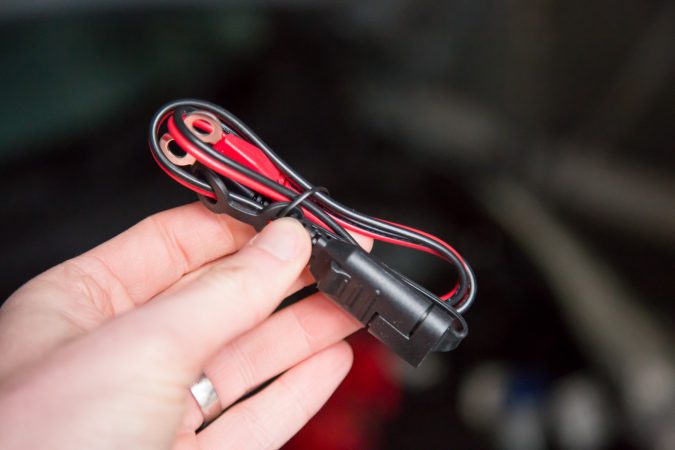 Motor Verso Verdict
There is lots to like about this 4 amp charger. It is portable, easy to use, IP65 weatherproof rated, fast to charge when you need it, but also great for long-term usage on a classic car. What Ring have done with this charging system has changed the game of battery charging. I'm sure we'll see the rest of the market start to move to slimline chargers soon.