New Zealand is not as well known as some other countries for its automotive prowess. But look far enough, and you'll find absolute trailblazers like Rodin. Makers of specialty race cars, they now have a new single-seater to join its stable – the FZED. Built as perhaps the best track day toy imaginable, Rodin's FZED got its first proper taste of tarmac around the UK's Donington Park.
And oh boy, was it a speed demon, especially in the hands of Rodin-backed Formula 2, and Red Bull Junior driver – who also happens to be a New Zealander himself – Liam Lawson. There, would-be customers could have a go, as well as marvel at it first hand. Throughout its development, the FZED was also driven by Williams F1 test driver and current W-Series champion, Jamie Chadwick.
One Of The Fastest Open-Wheel Race Cars In The World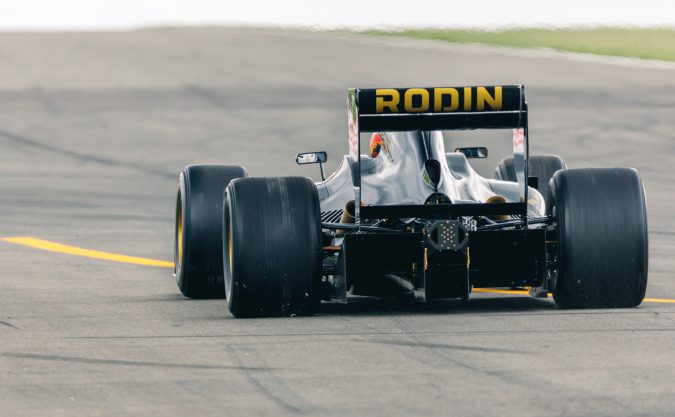 Not my words, but that of Liam Lawson and Jamie Chadwick. So, what is the Rodin FZED? Well, under all that aero-sculpted bodywork, there is a naturally-aspirated Cosworth-built "GPV8" V8 engine. With an atmospheric 3.8-litres, it can produce upwards of 675bhp and 490Nm of torque. Best of all, it can scream all the way up the rev range to a howling 10,000 RPM.
And just to put that into perspective, the entire car weighs only 609kg. This gives the Rodin FZED a power-to-weight ratio of 826kWh/tonne. Such a lofty figure embarrasses a Bugatti Chiron and its 553kW/tonne, and is even a class above uber-fast super sports bikes like a Yamaha R1 and its 735kW/tonne figure. The only way you can find something similar is to look at an LMP1 or F1 car.
The FZED can sprint from 0-160km/h in just 5.0 seconds, and punch through to a top speed of more than 300km/h. If that's not enough, and it's especially important for something that regular folk will drive in, but not have a whole F1 crew behind them, the FZED is reliable. Even at the top end of 10,000 RPM, the engine can still endure 5,000kms before a tear-down. Or to put it another way, that's around 3,175 laps of Donington.