Classic Meets Contemporary
In the heart of Lakeville, CT, a game-changing innovation has hit the streets. Sacrilege Motors, a name that is already shaking up the automotive restoration community, has successfully blended the timeless allure of the Porsche 911 with the potent immediacy of electric vehicles.
Unveiled at the prestigious Pebble Beach Concours d'Elegance, this exciting convergence of old and new is a testament to the possibilities of modern engineering.
Introducing the BLACKBIRD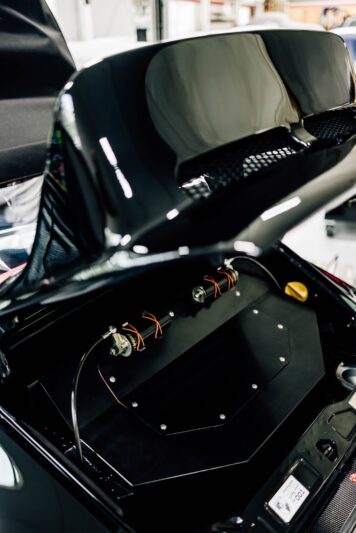 Christened the BLACKBIRD after the swift Lockheed SR-71 aircraft, this marvel is not just any Porsche 911. It's a rare gem: the 1992 Porsche 911 America Roadster, a limited-edition U.S. variant, and one of only 250 ever produced. But this isn't just about nostalgia. Sacrilege Motors has swapped out its Tiptronic transmission for a zippy, single-gear all-electric powertrain.
A quick peek at the specs:
Acceleration: 0-60 in under 4 seconds
Power: A staggering 500 hp
Torque: 369 lb-ft
Motor: Custom Tesla Model S
Battery Life: A commendable 200 miles
Charging: The convenience of CCS rapid charging
Not to mention, its unique suspension setup and Brembo performance brakes ensure that this machine doesn't just go fast – it handles like a dream.
Behind the Revolution
Bobby Singh, the technical mastermind at Sacrilege Motors, sheds light on the vision behind this undertaking: to rekindle the soulful, analogue driving experience of the air-cooled 911 era, but with the eco-friendly and high-performance edge of an EV. In Phil Wagenheim's words, the CEO of Sacrilege Motors, it's about "adding an electric power option to your analogue quiver of fun."
A New Era of Restoration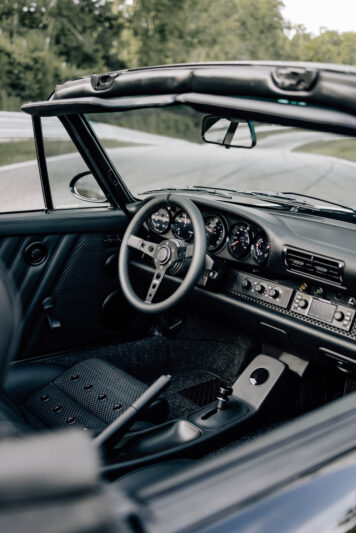 Founded by Phil Wagenheim and Porsche maestro Bobby Singh, Sacrilege Motors has a straightforward mission – to produce the most mesmerising EV-converted Porsche 911s on the market. Some may raise an eyebrow at the concept, but the real magic is in the drive.
Their conversions retain the characteristic charm of the 911 while dialling down on maintenance and environmental footprint. It's the best of both worlds.
Final Thoughts
For those seeking the thrills of a classic Porsche 911 with the advantages of modern EV technology, Sacrilege Motors offers a unique solution. Their meticulous restorations ensure that each car remains a Porsche at heart. With the BLACKBIRD setting the pace, the future of classic car restoration looks incredibly electrifying.