The SsangYong Motor Company unveiled the XAVL concept at the Geneva Motor Show, building on the XAV concept presented at Frankfurt in 2015. It is expected to enter production in the near future.
First, let us get past the revolting name; XAVL stands for eXciting Authentic Vehicle Long. We will never speak of it again.
What Does the XAVL Concept Offer?
SsangYong has greatly touted the design inspiration taken from the second generation Korando of the 1990s. That mini-SUV had engines ranging from a 2.3-litre petrol or diesel option through to a 3.2-litre petrol one. However, the XAVL concept is not offering quite as much. The petrol engine on offer is a 1.5 litre, which is Euro 6d-Temp compliant. The new clean-burning diesel engine is a 1.6 litre and there is a choice of 6-speed manual or automatic transmission. The XAVL is designed as a blend of an SUV and MPV but this mid-size SUV still only has two wheel drive.
The XAVL is supposed to be both versatile and practical. Its seven seats have plenty of space available and are arranged in a two-three-two layout. The second and third rows fold down and slide, providing a huge amount of room for load carrying. The XAVL is a lot bigger than the Korando it takes inspiration from. Although interestingly, the height has been reduced. With 4630mm in length, 1866mm width, 1640mm height and a 2775mm wheelbase, the XAVL concept is trying to offer a lot for a mid-sized SUV.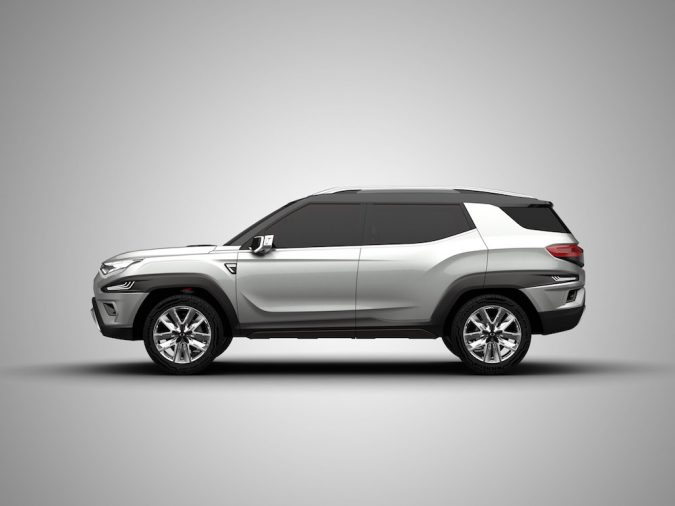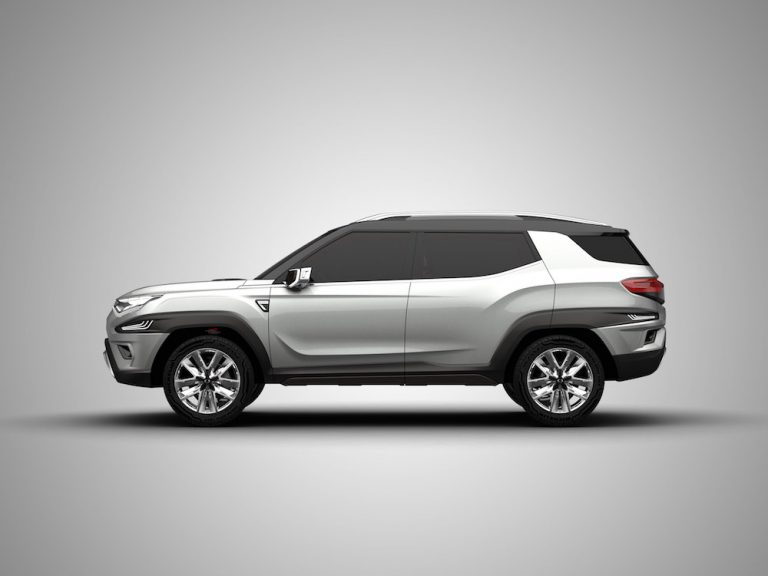 Safety and Smart Systems Provide an Enticing Interior
The tough, hardened exterior gives way to an enticing interior where SsangYong aim for subtlety, whilst still providing an abundance of smart features. Advanced Emergency Braking System, Lane Change Assist, Lane Keeping Assist, High Beam Assistance, Blind Spot Detection and Rear Cross Traffic Alert all aim to provide assistance to the driver. As well as these internal electronic safety aids, there are several airbags fitted to the vehicle. The external bag is designed to increase protection to pedestrians. A central airbag, between the driver and front passenger, and a driver's knee airbag both provide enhanced safety for passengers.
These will be happy passengers indeed, as the XAVL has a wi-fi hotspot for the second and third row of seats.  A smartphone can control the car's navigation, heating, ventilation, air conditioning, and infotainment system. Passengers can manage CCTV, security, domestic equipment and temperature control whilst on the road via the Link to Home IOT (Internet of Things) technology.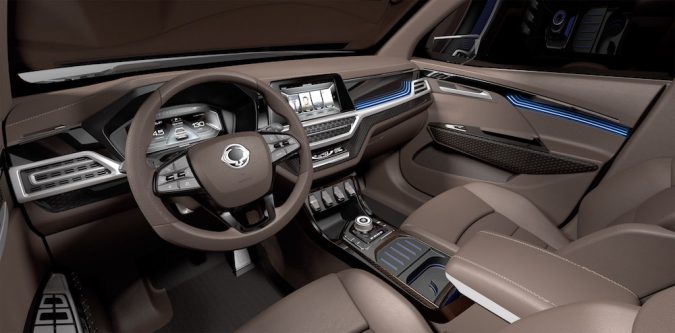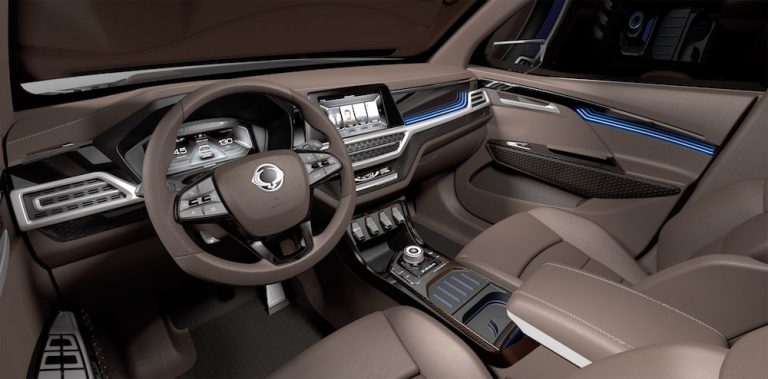 It is a big ask to be able to provide everything the XAVL concept claims to. SsangYong's product development is based on a philosophy of Robust, Speciality and Premium. It will be interesting to see how all of this holds up on a test drive in the future.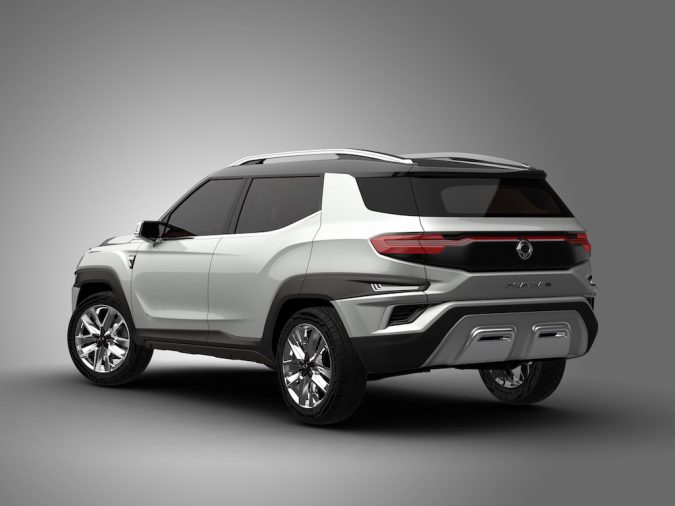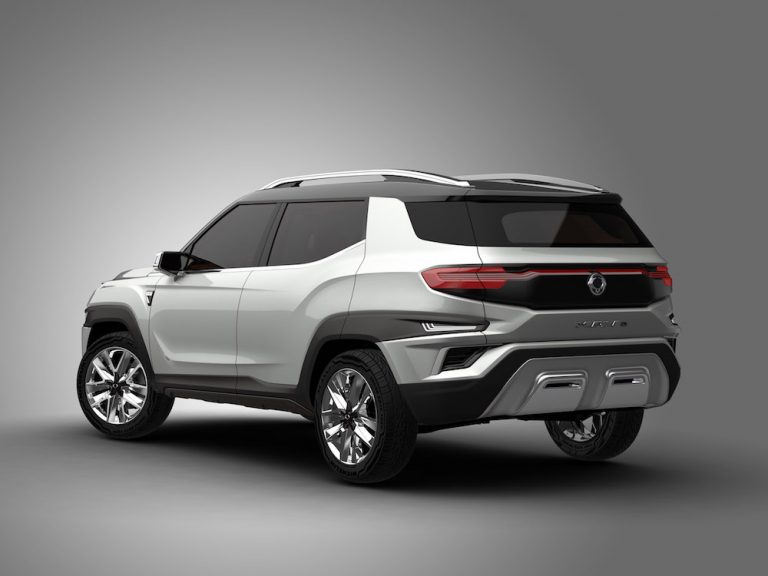 Korando SUV Is Updated For 2017
SsangYong also revealed the latest version of the Korando SUV. The hefty exterior has a redesigned should-wing grille and headlights, giving the front new look. Drivers can now use new front and rear cameras to check blind spots at low speeds and when parking. The Korando also has a new ergonomic steering wheel. Inside, drivers have a choice for their display screens. They can connect a smartphone or HDMI cable to provide a mirrored display on a 7-inch screen. Otherwise, there is the option for TomTom 7 inch navigation instead. Both support video camera displays, Bluetooth and iPod connectivity. There are choices for the engine too. Will it be 2.2-litre diesel or 2.0 petrol?  6-speed manual gearbox or 6-speed Aisin automatic transmission? It could be front-wheel drive but there is also a smart, on-demand all-wheel drive system.
Sales in Europe are set to commence from the second quarter of the year.