There's no reason why you should have heard of Hare Hatch – a small village in rural Berkshire, England.
But there is a reason that you should know what's going on there. Because a shark is being born in Hare Hatch hundreds of miles from the sea. Or as the Italians would say a "squalo" is being born there.
A Shark On Land
"Eh?"
"Si, si – it is true my Italian friend."
"Uno squalo a terra?"
"Yes – a shark on land."
And it's all thanks to GTO Engineering – not a bioengineering company – but an automotive engineering firm. A sports car unlike anything else in the world is coming into the world in this sleepy rural backwater. Its name is Squalo. Or shark in Italiano.
"Ah! Capisco. Lo squalo è una macchina!"
"That's right – the shark is a car."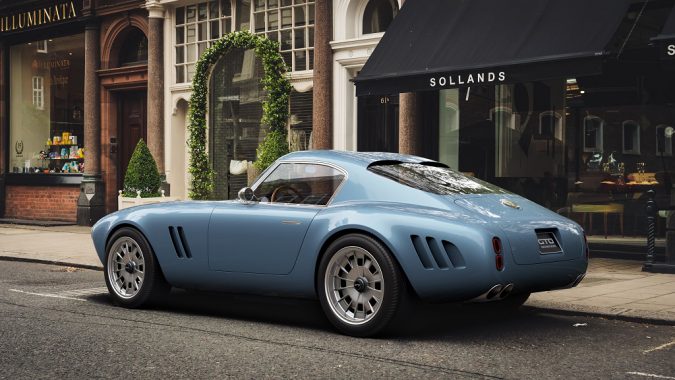 Ferrari Heritage
Part-classic Ferrari and part-modern sports car, this offering from GTO Engineering draws on the firm's decades of experience servicing and repairing Ferraris to create an entirely original vehicle.
Main details remain tantalisingly few, but we are told that GTO Engineering's bespoke creation will feature an entirely new V12 4-litre quad-cam engine built "from the ground up" at the company's HQ, as well as a manual gearbox and bespoke wheels and tyres.
Exterior Design
Preview pictures released a few days ago also confirm an exterior design which features a strong resemblance to the Ferrari 250GT SWB of 1959-62, examples of which regularly sell for over $6 million. The front end shows off perfectly proportioned headlamps, a slimline grille and offset circular fog lamps straight out of the classic Ferrari design book.
Mid-century Cool
The rear of the Squalo, however, is pure Ford Mustang Fastback circa 1968 – a car made famous by Steve McQueen in the film Bullitt. A sharply sloping roofline and pared back rear lights suggest speed, aggression and a mid-century type of cool.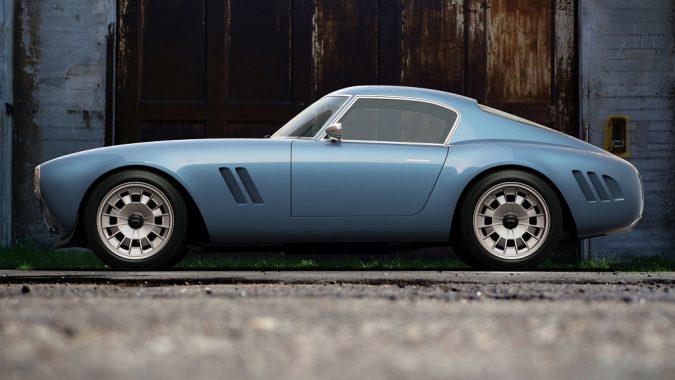 A Weighty Issue
While pictures of the interior have yet to be released, GTO Engineering has promised to keep the car under 1000kg which could mean a more restrained interior and the use of some clever light-weight materials.
GTO Engineering Director and Founder, Mark Lyons said:
"There's been an outpour of admiration for what we're doing here and we realise a little bit of skepticism whether we're actually making this: a V12-powered, sub-tonne sports car with a Sixties feel but modern reliability, enjoyment and manufacturing quality.
We're here to hopefully set the record straight to say yes, it's happening and we're sticking to our original ethos for the car as well as timing promises for production. We are also delighted to have early adopters and customer orders received already, and we thank them for the trust in our vision and business."
Gimme, Gimme! When Can I Have it?
News on the V12 engine's capacity and bhp figures will be released in May but the final car won't be delivered to customers until 2023. For the time being you can spend your time admiring the other smaller details we are assured will make it on to the final production car: the flush door handles and the wing mirrors.
"È tutto?"
"Is that all you ask? Well they have confirmed the final shape after all as per the images above."
"Non è molto."
"No it's not much but at least you can tell your friends you've seen a shark on land. Capisce?"