Team BRIT – a motor racing team of injured military troops – has welcomed David Williams to their specialist support team.
A racing expert, David has years of successful experience as a driver and instructor. Team BRIT is looking to draw on this in their quest to compete at Le Mans in 2020.
Experience Both On and Off the Track
David has had experience of racing cars since 1989, with plenty of time in single-seater, GT and Saloon car racing. Since the late 1990s, he has worked as an instructor, helping drivers race on both two and four wheels. He has also been involved in the administration and organisation of the Karting industry and club race meetings in the UK. He moved to France in 2009. Now he uses Le Mans Prototypes to teach on the Bugatti circuit at Le Mans. David is the Vice President of a Classic and Sports Car Festival held every year the day before the iconic Le Mans 24-hour race. He is also involved in many events at the circuit.
David is enthusiastic about working with Team BRIT.
After hearing of the team's goal to race at Le Mans, I wanted to offer my support so that I could put something back in to the sport I love and that has given me so much pleasure and opportunity. I have been supported by many people throughout my racing career and I am always keen to give something back to help other competitors. – David Williams
After approaching Team BRIT earlier this year, David will now provide expert training, coaching and race support. His all-round knowledge will be an asset to the team over the next three years.
Team BRIT Have High Expectations
Team BRIT – British Racing Injured Troops – have proved themselves after racing in karts for several years. They have raced in events from 2 to 24 hours. Now they want to step things up a notch and have their sights set on Le Mans in 2020. It would make Team BRIT the first all-disabled team to compete. This year's race season begins for them with Silverstone's Fun Cup Championship on April 8th.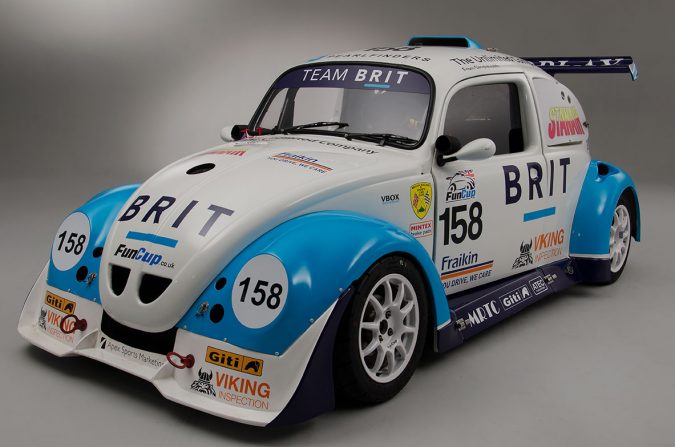 They were recently joined by a new driver, Jimmy Hill, a corporal in the Royal Marines. Racing restores confidence for many and Team BRIT gives injured troops the chance to compete in sport at a high level.
The team has developed world-leading hand control technology to allow drivers with injured legs or feet to drive. It is currently in the testing phase. David's expertise will be crucial due to the regulatory process required to have the technology approved for racing. He will act as key liaison with the race organiser, ACO – Automobile Club de l'Ouest.
He will spend time with Team BRIT during his visits to the UK and they will visit him regularly for coaching sessions and endurance racing advice. David's experience includes a number of formulas winning championships and races. His support will therefore be a huge advantage to Team BRIT.
We are absolutely delighted to have David on board as our trusted 'Man in Le Mans'. His expertise and guidance will be crucial in getting our drivers to the level required to compete with the best on their way to Le Mans. – Dave Player, Team BRIT founder.