We all love superminis. They are not adrenaline pumping race cars but there is plenty of fun still to be had.
What is the Citroen C1 Platinum all about?
Citroen's latest iteration of the C1 is a funky affordable supermini that is powered by a 998cc, 3 cylinder inline engine, producing 68bhp through a 5 speed manual gearbox. Weighing only 900kgs, the C1 is still a nippy around town car. Priced at £11,740 this Citroen is one of the most affordable and usable cars you can buy. Most impressively the combined mpg for this car is staggeringly high at 65mpg.
The Platinum model includes options such as gloss  black interior details, front fog lights,  dark tinted rear windows,  stereo radio/CD player with Bluetooth, platinum look pack – Carlinite grey roof, spoiler, and door mirrors and black side rubbing strips.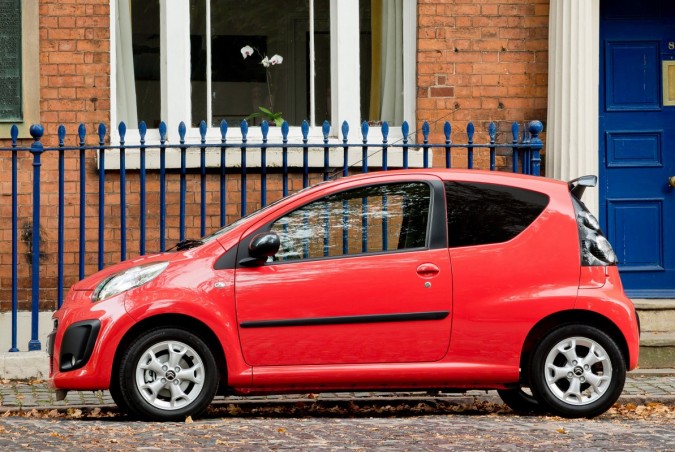 Expectations
My expectations for the Citroen C1 are very high. The styling upgrades on the latest addition in my opinion look fantastic, the tweaked front bumper and grill, and new day time running lights give the car a great modern look with a cheeky sporty edge.
Performance wise, with 68bhp and a 0-60 time of 12.3 seconds we are hardly going to be breaking many speed limits, but that's surely a good thing. But the real thing that matters here is how the driver feels whilst deploying those 68bhp. Citroen have always been good at creating enjoyable small cars, in fact my first car was a Citroen Saxo. I expect that in the small and funky C1 there is still a lot of fun to be had.
The C1 is available in both 3 and 5 doors, despite its ultra compact size I expect the C1 to be very usable on a daily basis and reasonably practical. I'm interested to see how well the C1 holds up against that 65mpg fuel economy rating.
There will be a review, full gallery and video to see soon.
Gallery