With a pending test drive of the Honda CR-V 1.6 i-DTEC SR manual, here are my thoughts about the car before getting behind the wheel.
What is the Honda CR-V 1.6 i-DTEC SR all About?
The Honda CR-V is Honda's mid size SUV offering. The CR-V first went on sale in 1997 and has gone on to sell over 750,000 since that point.
The CR-V range is powered by one of two engine options, a 2.0-litre petrol or a 1.6-litre diesel. The model that we have on test is the 1.6-litre i-DTEC engine that creates 160bhp and 350Nm of torque. This 1.6-litre engine replaces the 2.2-litre i-DTEC diesel from the previous generation. As you will imagine the engine is smaller, but more powerful and efficient thanks to some clever engineering at Honda.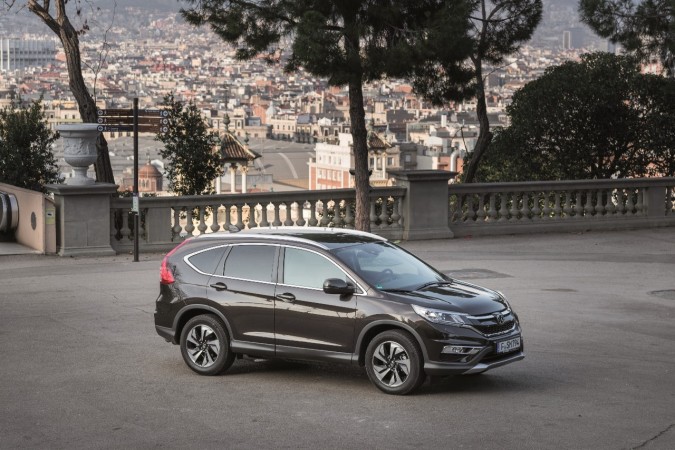 There are various levels of trim that you can purchase the CR-V in. The model we are testing out is the fairly well equipped SR model. The SR trim comes with 18″ alloy wheels, HID headlights, Highbeam support system, Active Cornering Lights and a very innovative safety system called Driver Assistance Safety Pack (DASP). DASP incorporates a selection of safety systems, one of the most practical being the City-Brake Active System which monitors traffic in front of the car and warns of a forward collision, giving you time to take action. And if you don't do anything, the system will even apply emergency braking and reduce speed automatically.
Expectations – Honda CR-V 1.6 i-DTEC SR Manual
This latest update of the CR-V really sounds like it has come up to speed with the latest features in the market. There are a few of the features that I think will make a great change.
I expect great things from the new 1.6-litre i-DTEC engine. All the information that Honda have supplied about the engine is very impressive. The powerful 1.6-litre sounds fantastic and I'll expect to be able to pull around this mid-size SUV with no problem at all. But, as always with our tests, I would like to experience the true mpg of this car in a real life situation whilst we have it on  test.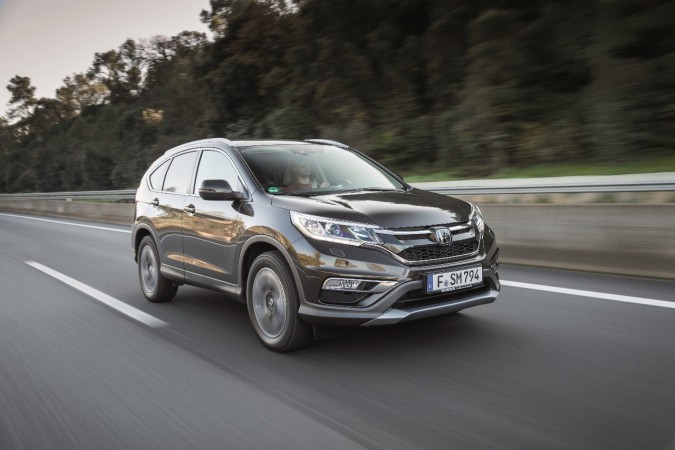 I quite like the CR-V styling myself and I'm interested to see how much road presence the new CR-V has and what others think about the car.
I love the technology elements of cars and I'm very intrigued to see how well thought out the Driver Assistance Safety Pack is. We have tested similar Volvo based systems in the past that work very well, and I hope that Honda have not only created their own life saving technology but also that it is well implemented and tunes out any annoying false alarms and glitches.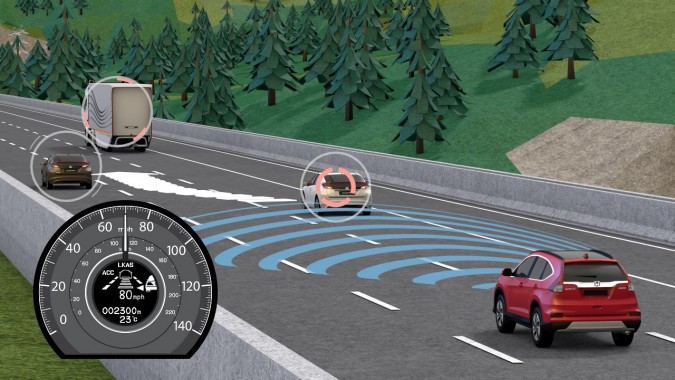 Overall I think that the CR-V will have a lot going for it. Importantly the CR-V has always been a very practical car because of its internal passenger space, large boot space and additional features like magic rear seats and roof rails that make moving things about that little bit easier.
Supplied by: Honda