With a pending test drive of the Kia pro_cee'd GT, here are some thoughts on the car before getting behind the wheel.
What is the Kia pro_cee'd GT All About?
The Kia pro_cee'd GT is possibly one of the freshest looking sporty hatchbacks available on the market today. The car looks great in all of the colours I have seen and with its huge 18 inch double spoke alloy wheels and lots of sporting accents around the car, including red brake calipers and red highlighted front splitter, it can't fail to impress.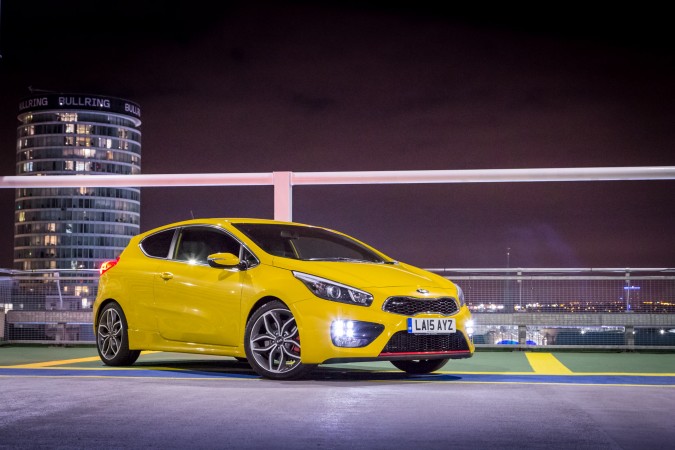 The model we will have on test is the top of the range Kia pro_cee'd T-GDI GT version that is priced at £23,105 in the UK. The car has a 1.6-litre turbo petrol engine which creates 201bhp and 265Nm of torque. The power then goes through a 6-speed automatic gearbox to the front wheels. The car will get from 0-60mph in 7.4 seconds and will do a top speed of 143mph. But the car can still manage an economy figure of 38.2mpg.
Expectations – Kia pro_cee'd GT
Personally I think the pro_cee'd GT is a fantastic looking car. I think it looks really sporty and actually quite different from most things in the market. It has quite a fresh look and I think it is important that the car drives as good as it looks. I can only hope that the little 1.6-litre engine does pack the punch that the press pack promises.
Kia also claim great mpg figures from this car at 38.2 mpg. I don't expect this in real life testing, but I would still like to see this sporty little car return an economical figure.
Lastly the technology in this car is going to be key to its success. The entertainment system, connectivity and quality of the instruments inside need to be top notch and cleverly implemented to work in the sporty hatchback market.
We will test the pro_cee'd GT and right a full review after spending some time with the car. Keep an eye on our features for the review.
Supplied by: Kia