Prior to the test drive of the Mazda MX-5 Roadster Coupe 2.0i Sport Tech Nav, here are my thoughts on the car and how good I think it'll be.
What is the Mazda MX-5 Roadster Coupe all about?
2014 is the 25th anniversary year for Mazda's MX-5. Although we don't have the anniversary model on test, we still have 25 years of Mazda legacy helping to shape the MX-5 model into the what you see here.
The Mazda MX-5 is the benchmark lightweight, everyday two seater sports car in the industry. In front of its strong competitors, the Honda S2000 and Toyota MR2.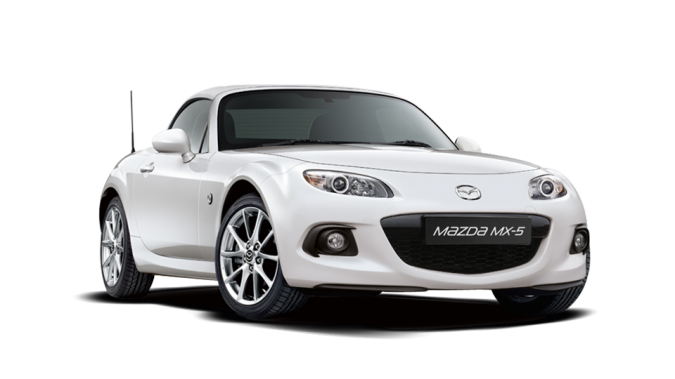 The model on test will be the 2.0-litre Sport Tech Nav. This means that the coupe will be powered by a 2.0-litre engine with a 6-speed manual gearbox. Tech Nav means that the Sanyo Tom Tom Sat Nav is integrated into the car.
This spec MX-5 will produce 160bhp, and 188Nm of torque. Meaning the car will go from 0-60mph in 7.9 seconds and do a top speed of 136mph.
Expectations
On paper the car seems pretty good, and I love the latest body styling of the MX-5. As mentioned above, the car has 160bhp, which doesn't sound a lot considering the reputation the MX-5 has for being a driver's car, so I can only imagine that the Mazda makes the most out of every last one with its low kerb weight at 1,248kg.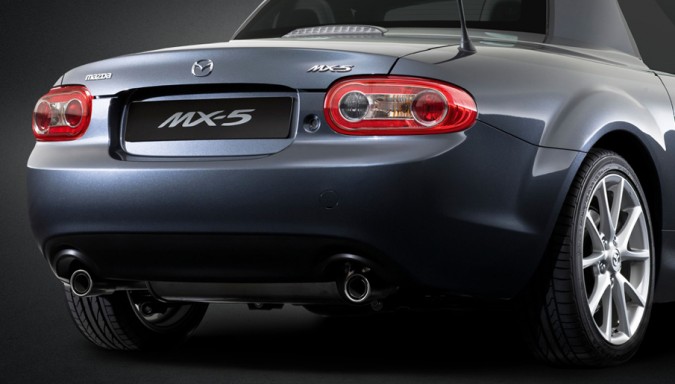 As driving experiences go, this should be where the MX-5 really starts to shine. From what I have heard the handling is supposed to be extremely rewarding to the driver and allows you to get more from the car than your standard small sports call.
I can't wait to test out this car, make sure you check out the review in the coming weeks.

 Supplied by: Mazda