Often we talk about cars from a consumer perspective. But there are also a lot of fleet and specialist vehicles in the car market, such as the Skoda Superb covert Police car. Skoda is the preferred brand for the UK Police force in many regions.
Skoda Superb SE L 4×4 Covert Police Car
So this is the vehicle we all dread seeing in our rear view mirror. This is the Skoda Superb SE L 4×4 covert Police car. It is capable of carrying four Police officers in full body armour and a boot full of rifles. The car does not stand out from the crowd. It has rear privacy glass and LED emergency lighting placed in the front grille, behind the car registration plates and also in the wing mirrors. This car is as low-key as they come and is undetectable from a distance.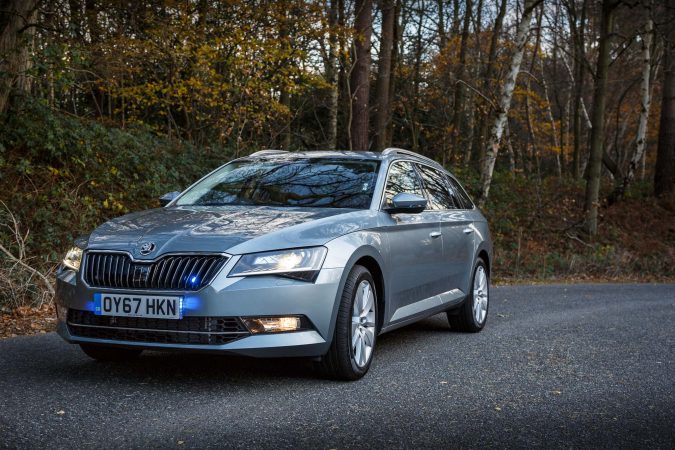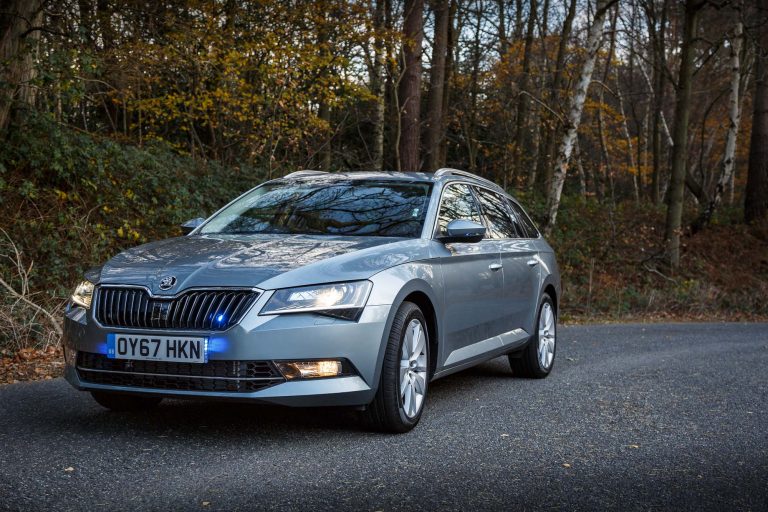 Why is the Skoda Superb the weapon of choice when it comes to Police cars? This model includes 4Wheel-drive and 280 PS coupled with an automatic gearbox. Most criminals will be no match for this incredibly fast vehicle. And the Police car also has the element of surprise.
Blues & Twos
I got the opportunity to test out this model first-hand with tuition from an experienced Police driver. Driving the car on a test track at full speed with the sirens and lights going, made me feel like I was in a film.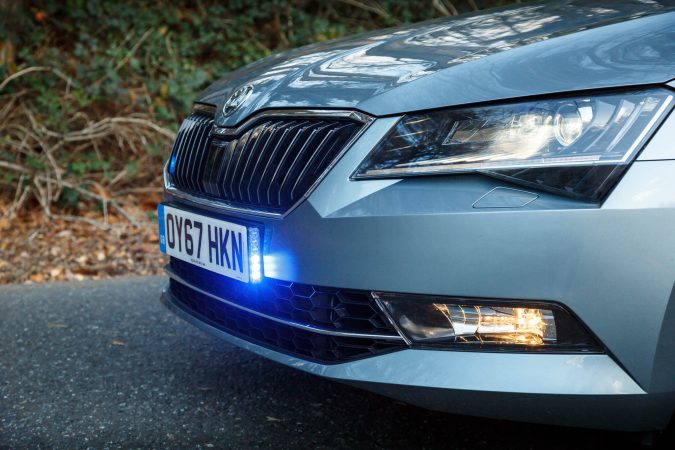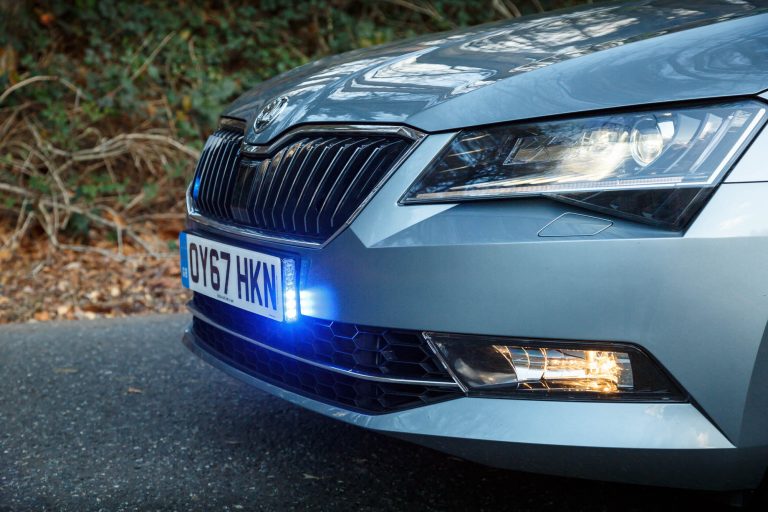 Police Tips
The Police instructor advised me how to steer efficiently and to be gentle when cornering. I was to use a pulling style rather than pushing the wheel round. This allowed me to carry more speed around the bends.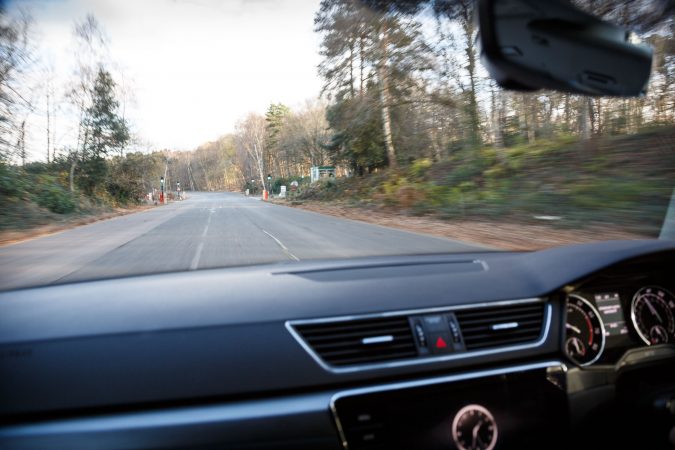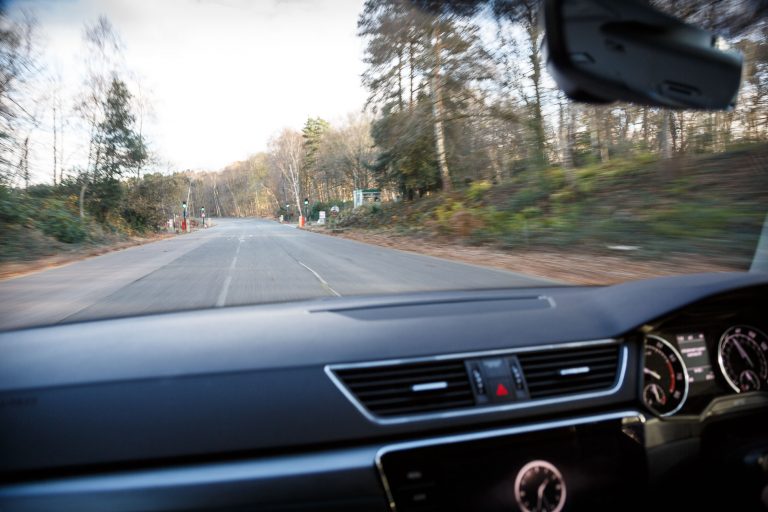 He also taught me how to read the road and to anticipate potential hazards. This meant that I was at the optimum speed for the environment and allowed the maximum time to plan entry or adjust for risks.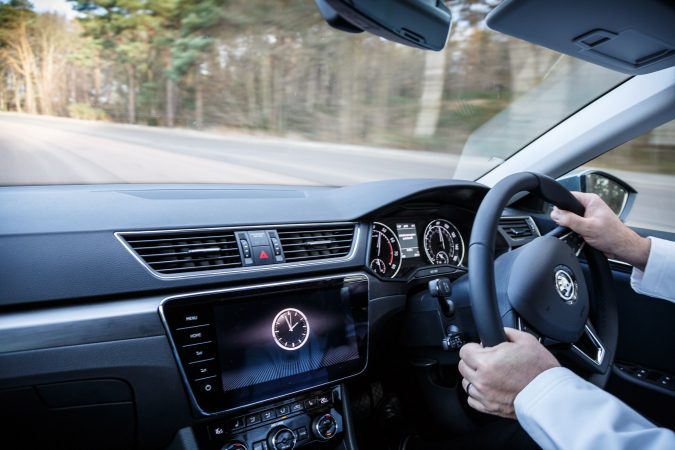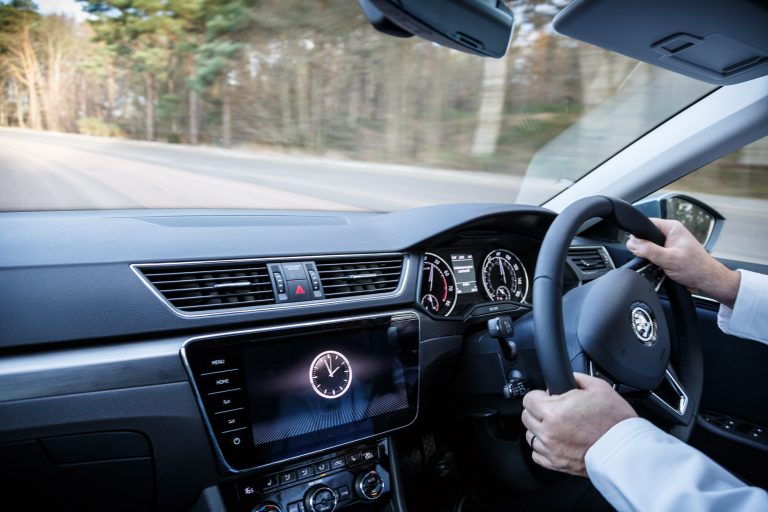 Tested To The Max
I concluded that this model was suited to Police pursuits and was spacious and practical. The Police officers confirmed these vehicles can run 24 hours a day with minimal shift breaks so they are being tested to the max and are proving to be very reliable.