This was my second time getting behind the wheel of the Mercedes A45 AMG. I have previously driven the 360 hp version of the car but this is the first time I have had a go in the 381 hp latest version of the car.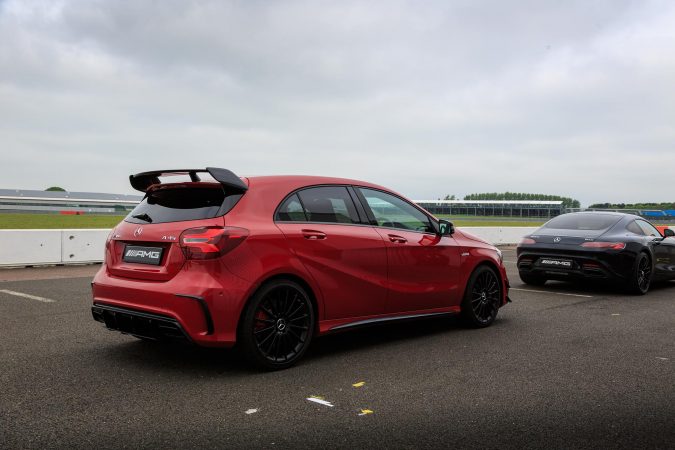 Mercedes A45 AMG
This is the most powerful hatchback available to buy. The incredible car somehow creates 381 hp from a 2.0 litre engine. That is an incredible amount of power from a tiny engine. If the power wasn't shocking enough for you then perhaps you then the extreme styling on the car should finish you off. If you take a close look at the car you will see there are loads of aerodynamic touches on the car to help create negative lift.
On Track with the A45
I took the A45 out on the Stowe track at Silverstone with a professional driver. This was about 20 minutes after having a go in the AMG GT S, so the A45 had a lot to live up to. But from the first moment on the circuit the car didn't disappoint. The power from the 2.0 litre engine was so explosive. By design the car works as a front wheel drive car and when the additional grip is needed the rear wheels come into play.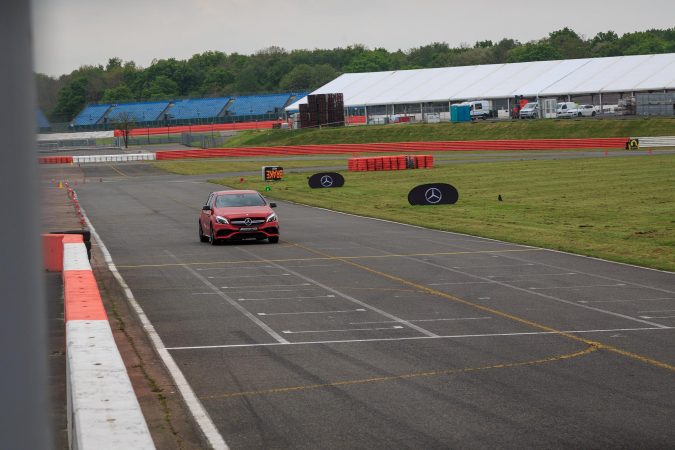 On the Stowe circuit the A45 felt extremely fast and the power seemed instantly available, the 4 wheel drive system gives the car huge amounts of mechanical grip in the corners and make the car a great car for booth beginner drivers as well as the more advanced drivers.
Mercedes A45 AMG on Track Video
Take a look at the video below to get an idea of just how good the car handles on the track and how impressive the cars sounds when it is opened up.