The space race has officially begun, with billionaire after billionaire leap-frogging each other to see who's got the bigger, better rocket. Well, once we get to Mars (or wherever it may be), we're going to need something with wheels, not rocket boosters, to drive around with. The question here, is what will it be? Uhm, how about a Paris-Dakar rally-inspired Porsche 911 Turbo S?
Now, before you bonk me in the head, this is actually happening. Famed Porsche tuner, Gemballa, has unveiled the MARSIEN, an off-road-ready supercar. Okay, so maybe it won't actually be used on the surface of Mars, but who cares when it looks this good? Working alongside another well-known Porsche tuner, RUF, Gemballa has made an actual 959 rally car, built for modern times.
The Intergalactic Porsche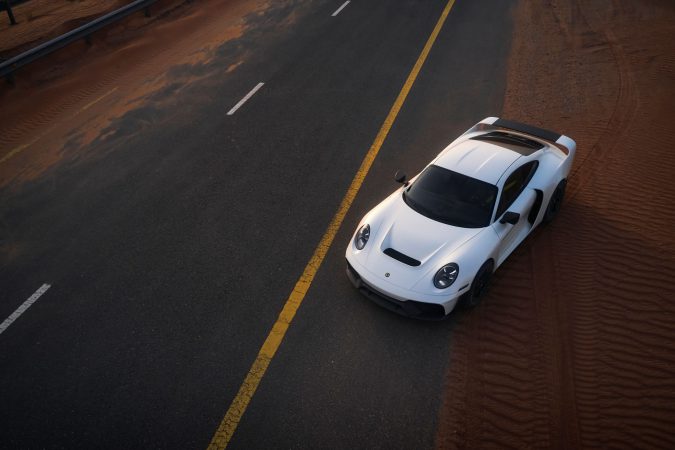 The MARSIEN is probably as close as you can get to a supercar whose performance will tear up any track day, but could also take the beaten path back home. Underneath all this is a very recent 992-generation Porsche Turbo S. Then, a lot of what goes on down there has been tweaked extensively by KW Automotive. There's a new bespoke suspension system, lifted of course.
The chassis too has gone through a lot, matched with double wishbones up front and multi-links in the back. Those are paired with a special solid piston chamber tech, and it's also got active damper controls with an adjustable ride height. You can jack it up to an SUV-rivalling ground clearance of 250mm. In the back, there's a RUF-tuned turbocharged flat-six, now cranking out up to 830hp.
930Nm of torque will be dispatched to haul the MARSIEN from naught to 100km/h in just 2.6 seconds. It'll eventually top out at 330km/h, as the titanium Akrapovič exhausts bellow its heart out for you. Only 40 will be made, so better get your cheque books ready.