Throughout much of the last century, the VW Beetle retained its status as one of the most iconic cars around. Truly, a cult legend that's practically become a symbol in itself. Be it the Bug's synonymity or popularity as the face of counter-culture. Or, the fact that tons of people relied on it as a dependable and cheap runabout from A to B. Suffice it to say, the death of the Beetle was a sad day for most.
That is… Until today. Or at least, unless you have a load of money to spend. Milivié has become part of the already burgeoning restomod scene with this, a reborn Beetle. Sure, we've already seen many restomod Bugs before. But there aren't that many out there which is as meticulously detailed as the Milivié 1. Just 22 will be made, and each one is a display of top-notch craftsmanship and design.
A New-Old Bug Returns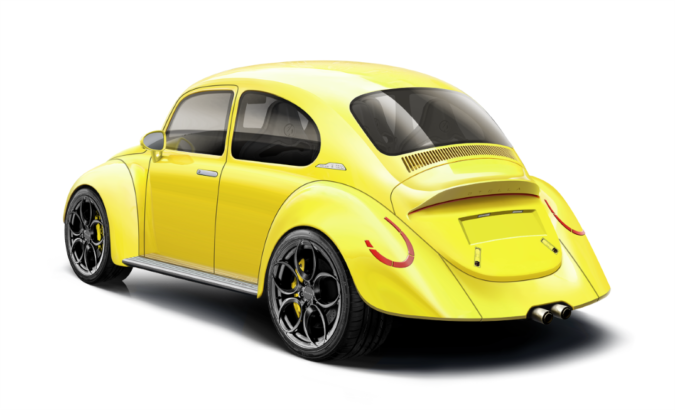 The innards of this Milivié 1 are based on a hand-picked 1303-spec donor car. At which point, it's been stripped down, restored, and brought up to date. The engine is still the same 2.28-litre flat-four from the original Beetle, mated to dual Weber carburettors. Albeit, it's been tuned here and there. Then, a ZF 4HP transmission (which came from a Carrera 2) is paired to its re-tuned air-cooled motor.
However, the most fascinating part of this highly limited, €570,000 Milivié 1 is the bodywork. It's got some subtle design changes to make the silhouette curvier. Underneath which, features upgraded suspension, brakes, and chassis tuning. Moreover, the interior is far more modern. Not only would a buyer get new HVAC, audio systems, and build quality, but there's even an infotainment system.