Sometimes, we Brits miss out on all the brutish muscle cars and mega-pickup trucks that those Yanks across the pond get to enjoy. On the bright side, specialist dealers like Clive Sutton serve such discerning customers with unique rides that'll never be sold en masse to the British public. Among the most recent vehicles that they've gotten their hands on is the new Hummer EV.
It's a truly monstrous machine to behold. So, I wonder if it'll ever be able to fit on our small UK roads. Nevertheless, at 2.34-meters wide and 5.5-meters long (not to mention 2.0-meters high) in size, the Hummer EV's crabwalk function will come in handy when you need to drive out of a tight Tesco parking lot. With air suspension, you can even do quite a bit of off-roading in it.
How Does A Big Truck Handle British Roads?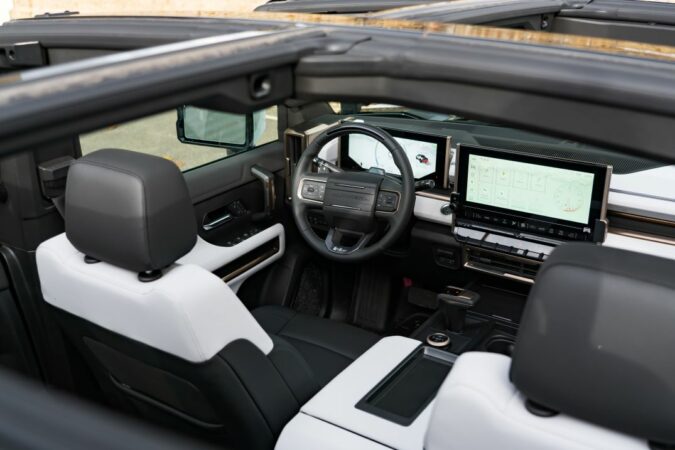 What's most impressive about the Hummer EV is the outright performance. With over 1,000hp and 1,200lb-ft of torque, it'll easily manage a 0-60mph sprint in just 3.3 seconds. That's enough to upset some supercars out there. Yet, being an electric vehicle, it'll handily go upwards of 350 or so miles on a single charge. That alone is quite impressive. Then, there's the practical side of things.
Being a truck, it has a large cargo bed, alongside seating for five. Nevertheless, don't expect it to be cheap. Clive Sutton had to import the Hummer EV into the UK. Then, there are supply chain shortages to take into account, with demand far outstripping supply. With all that in mind, the Edition 1 Hummer EV will sell for nothing short of £320,000 once it's been fully imported here.