BMW Motorrad's International GS Trophy is by far one of the toughest two-wheeler expeditions you'll find anywhere on Earth. This time around for its 2022 season, come September, they'll be heading to the rocky mountains of Albania. For seven gruelling days, the excursion will cover a distance of 1,300 kilometres, across rugged hills, thick forests, cavernous valleys, and wide-open beaches.
Even for those 60 lucky owners of BMW GS bikes that'll ultimately qualify, they're no doubt going to have a tough time navigating such landscapes. Thankfully, they'll at least not be left alone, as they'll have a four-wheeler support vehicle. For this year, that role falls on the brand-new INEOS Grenadier. With its BMW turbo-six engine, I guess it's not entirely foreign as a support car for the GS Trophy.
Going The Distance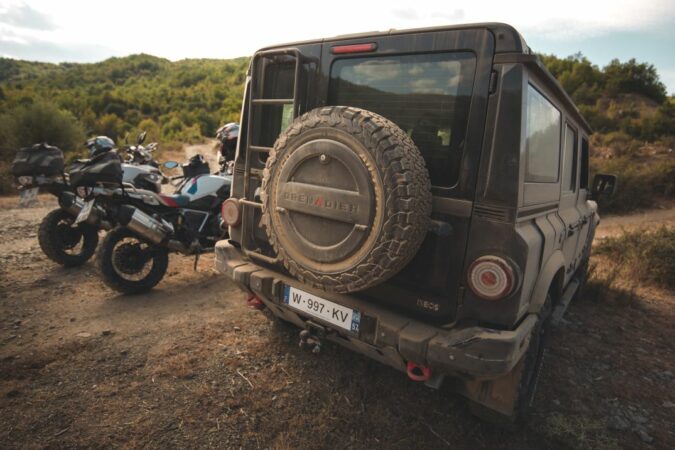 However, the Grenadier will at least manage to get across and through terrain that no BMW SUV can ever crawl past. In total, INEOS will be sending 20 Grenadiers to the GS Trophy. The first six will head there in August. They'll help to scout around the right routes. Come the 4th to 10th September, the remaining 14 Grenadiers will join along for the actual event. But who's going to be driving them?
Well, that's a job filled by INEOS's mechanics and technicians. If anything, besides being the support vehicle, it'll also be a great real-world test for the Grenadier. After all, this is the sort of terrain that it was built for. Rugged, dependable, and with extreme off-roading capabilities, even when the going gets pretty tough. Will the Grenadier finally face a patch of soil that it can't drive through?