Following a COVID-induced hiatus last year, the London Classic Car Show – now in its 9th year – finally returns to the iconic Olympia exhibition centre… Soon, this coming 2023. If the previous years' events are anything to go by, then this is definitely something well worth marking your calendars over. On a single weekend, you'll get the chance to see hundreds of cars from all corners of motoring history.
From rusty muscle cars to world-conquering racing machines; from plucky roadsters to awe-inspiring hypercars, there's a car for every enthusiast out there. 2023's London Classic Car Show will feature an abundance of displays, too. Next year marks the 60th birthday of the Porsche 911, with its decades of evolution to be celebrated. In addition, a collection of barn finds, both common and super-rare.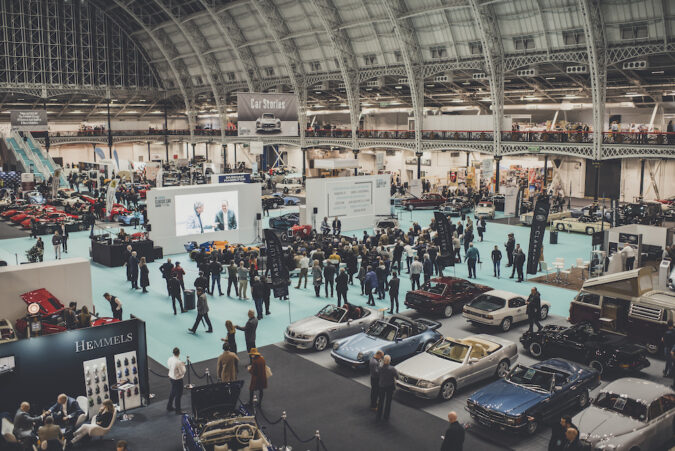 For Every Discerning Classic Car Enthusiast
Besides those, there's going to be a plethora of talks and panels, discussing issues such as re-imagining classic cars with EV propulsion. And if you're keen on letting loose a bit, live music performances on its brand-new main stage should do the trick. Speaking of, major celebrities and legends of the motoring world will be attending the event too, if you're wanting to get a chance to meet a childhood hero.
Otherwise, the 2023 London Classic Car Show looks to be a grand old place to meet and hang out with your fellow classic car enthusiasts… Collectors, or just fans, in general. It's going to take place between the 24th to 26th of February, 2023. You can find more details on their website. And while you're there, you could also book some early tickets to the event, at just £25 for adults (or £20 for your children).