Ease of Use
The TopScan was incredibly user-friendly. The connection was swift and seamless thanks to the Bluetooth 5.0 technology. The instructions were clear, and the app interface was intuitive, even for someone without an automotive background.
Compatibility
With support for 60+ vehicle brands, including American, Asian, and European makes, its versatility is commendable.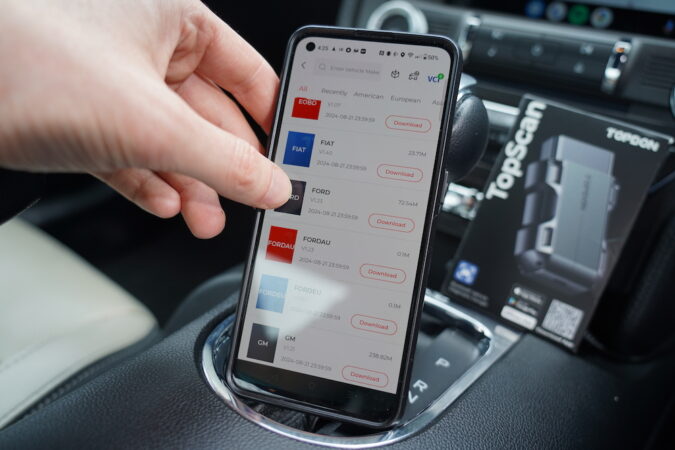 Features
The bidirectional controls and full-system DTC Repair Guide are standout features that make diagnosing and fixing vehicle issues a breeze. The ability to test emissions easily with a single click and the inclusion of a performance testing function were additional perks. The Pro version with additional reset functions offers even more utility for the advanced user.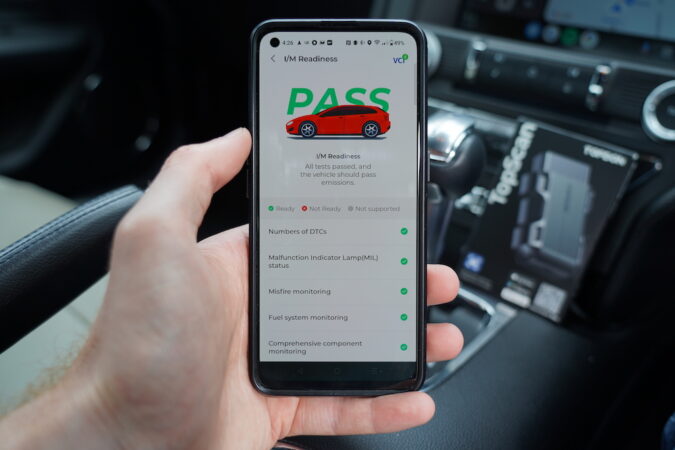 Size & Portability
The compact dimensions and lightweight nature of the TopScan make it incredibly portable. It's convenient to carry around, whether you're a professional mechanic or a DIY enthusiast.
Functionality
From basic OBD2 scans to advanced functionalities like injector coding and sunroof initialization, this device has it all. The inclusion of multilingual support in 10 different languages also caters to a broad audience.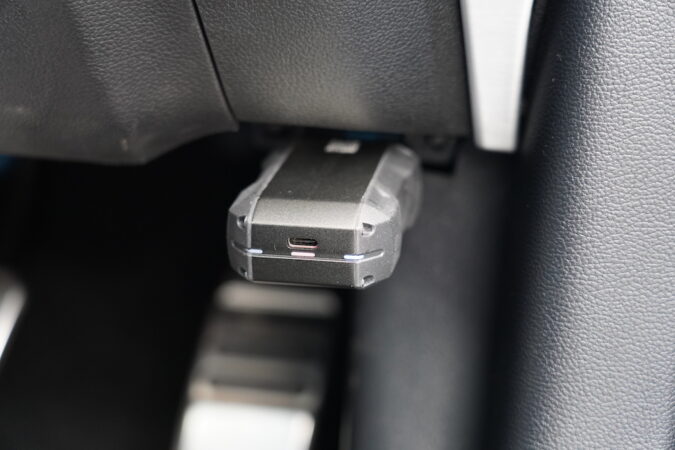 Overall Experience
Using the TopScan on my 2016 Ford Mustang GT was an enlightening experience. It was easy to set up, provided accurate readings, and offered a range of diagnostic and repair features. It's a tool that empowers vehicle owners, making tasks that previously required specialised tools and knowledge more accessible to the average person.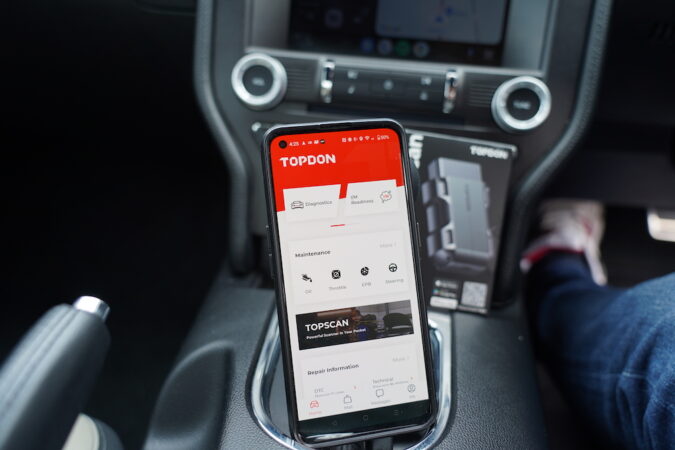 Final Thoughts
The TopScan diagnostic tool is a must-have for car enthusiasts and professionals alike. It packs a plethora of features into a compact device, making car diagnostics and repair tasks easier and more efficient. Whether you're a DIY car owner looking to save on repair costs or a professional mechanic seeking a portable diagnostic tool for on-the-go jobs, the TopScan is an investment worth considering.