We've reviewed quite a few battery chargers before. In fact, type in "charge" in that handy search bar up there, and you'll find a plethora of trickle chargers, smart chargers, and a whole lot more in between. But we now have a new contender entering the fray, the TOPDON Tornado4000 4.0A car battery charger, including a "revolutionary" 10-step charging process.
So, can it really win a space in our garage after this test is over? Well, the Tornado4000 certainly has the best name out of any charger that we've gone through, and it looks the part, too. However, peer deep inside, and you'll find a lot more to love. First, some specs… TOPDON's Tornado4000 can output, as the name might suggest, at a maximum current of 4.0Amps.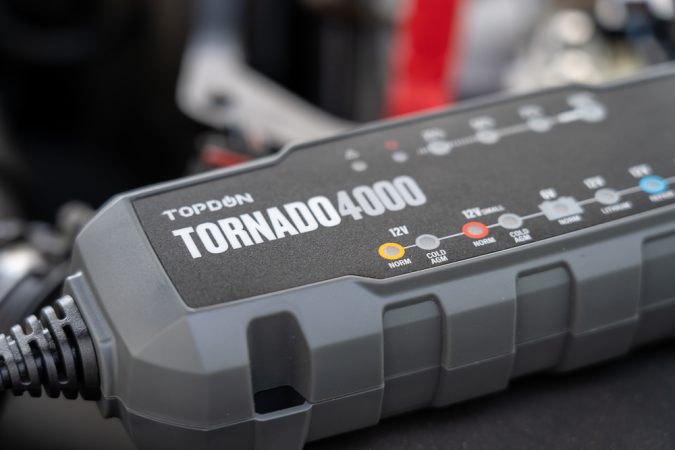 It's compatible with a wide array of different batteries, which could power cars, motorcycles, SUVs, light trucks, lawnmowers, and even boats. 6V or 12V, lead-acid or lithium-ion, the Tornado4000 can charge it all. But the biggest selling point is no doubt that aforementioned 'intelligent' 10-step charging, which truly is ground-breaking in the world of battery chargers.
10 Steps Is More Than Enough
Most battery chargers have 5, 7, or maybe 8 steps to the charging process as a whole. 10, on the other hand, can more rapidly – and more precisely – diagnose problems with your battery, and g through maintenance. Plus, it can top up your battery more thoroughly. This is done automatically, and without you having to run the risk of overcharging, and thus damaging, your battery.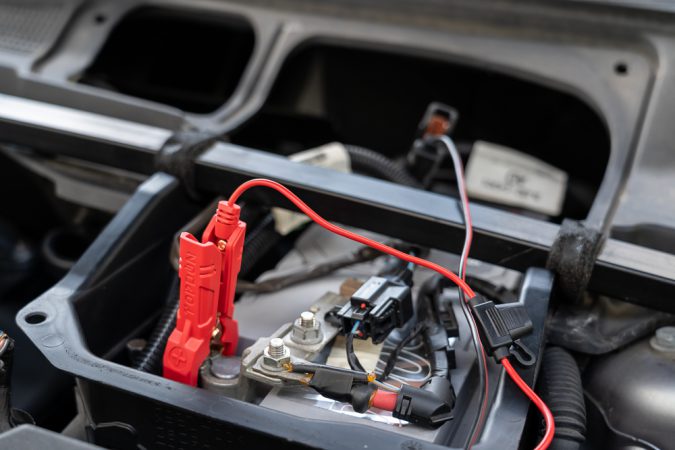 Here's what it does, in sequence from start to finish: 1) Analysis And Diagnosis, 2) Desulphation, 3) Soft Start, 4) Charging Initialisation, 5) The Bulk Charge, 6) Absorption Mode, 7) Battery Recondition, 8) Battery Optimisation, 9) Float Charge, 10) Restart Charge.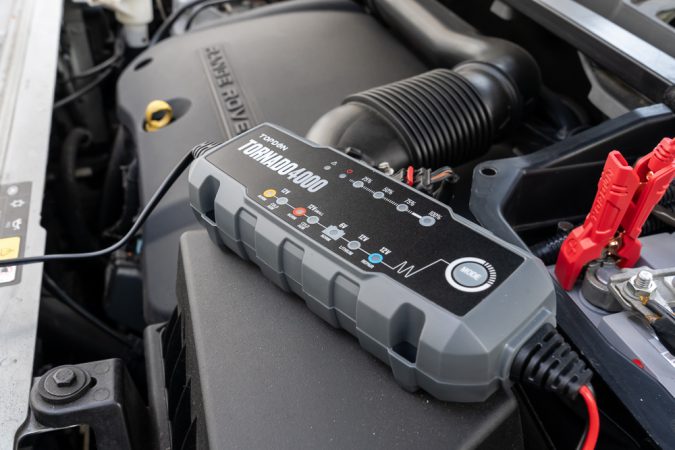 For charge times, it's just about what you'd expect given its output. You can estimate from a car's more typical 12V lead-acid battery size of around 75Ah to fill-up in just under 19 hours. Overall, it's fairly speedy given that you're charging it from empty to full, and to do it steadily. Other than that, it can happily charge batteries as large as 150Ah.
It Can Heal (Some) Wounds
A few among those 10-steps in the charging cycle is even more interesting. Diagnostics and analysis of the battery's condition are quite common among many other battery chargers that you'd find today. But what isn't common is the TOPDON Tornado4000's ability to detect battery sulfation and acid stratification. It can fix them as well, with an automated battery desulphation programme.
With this engaged, it has a special absorption mode that shoots a small burst of charge into the battery. This can actually recover some of the battery performance that you've lost. So, you can step away from the charger knowing that you'll soon be able to enjoy stronger and more confident engine starts, as well as extended longevity from the battery.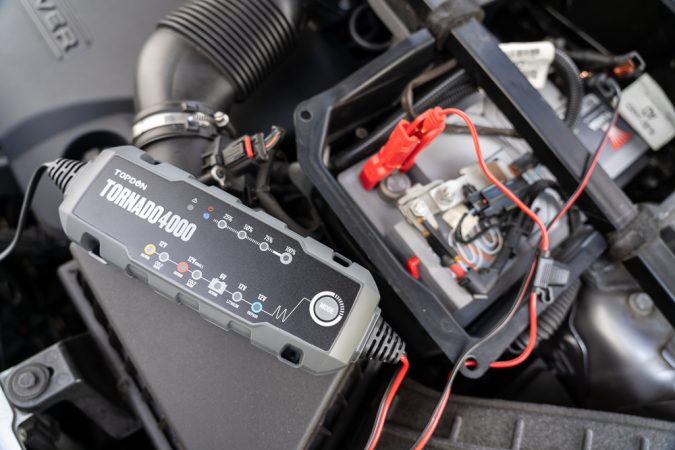 But there's no point in recovering a slightly worn battery if you've cocked up the charge. Well not to worry here, as the Tornado4000 has a few tricks up its sleeve. For a start, it can compensate for changes in the voltage automatically to protect the battery. Not to mention, it can prevent overcharging of the batteries, even if you've accidentally kept it plugged in for too long.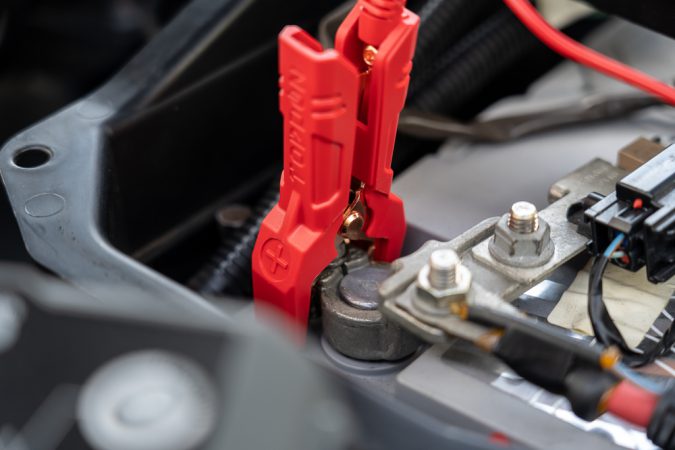 Then, TOPDON has engineered what it calls 'Infinite Sequential Monitoring', or ISM. This is a system that actively monitors and adapts to the battery's needs hundreds of times every second. If, for example, the battery's voltage has dropped too far, the Tornado4000's ISM adaptive charging can resume charging at maximum output to compensate.
The Little Things Matter
If the charger itself isn't already impressive, even the copper clamps have been meticulously designed. They can, for instance, protect you against sparks during the connection. Plus, it's seemingly impervious by overheating, overloads, short circuits, as well as either too much or too little voltage. On top of it all, it can detect reverse polarity to make sure you're plugging it in right.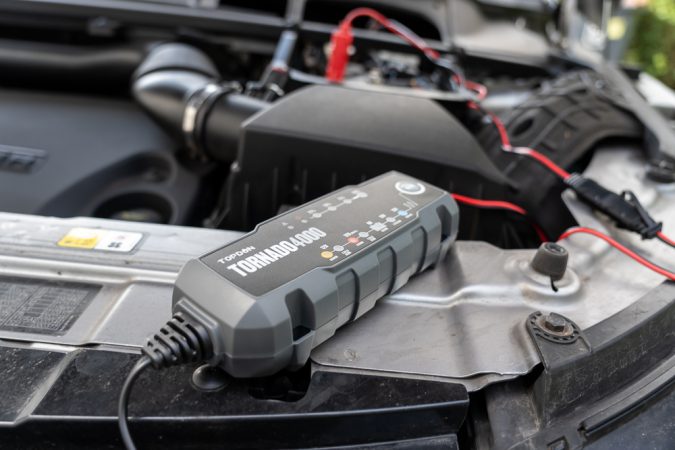 The case of the TOPDON Tornado4000 is hardened to meet IP65 specifications. This means that it's proofed against dust, dirt, and is water-resistant. Should you want to lug this around, it weighs just 1kg, so it could fit snugly in your boot. Overall, the Tornado4000 is a fantastic battery charger and one that we'd be more than pleased to recommend. It won't just keep your battery charged, but might also heal it, too.