20Introducing TOZO's latest marvel in the world of wireless audio: the OpenReal Air Conduction Headphones. The brand, which has always been at the forefront of wireless audio technology, has once again upped the ante with this newest offering in their open-ear range.
Designed for the Active and the Everyday
With an ergonomic design tailored for both sports enthusiasts and the everyday user, the OpenReal is a game changer. The ear canal remains open, ensuring that while you're lost in your favourite tunes, you remain aware of the world around you. The titanium alloy neckband is resilient and can withstand up to 360˚ bending without any deformation, guaranteeing comfort throughout your day. During my personal test, while washing the car on my driveway, the headphones held up splendidly, with the perfect fit preventing any falls or slips.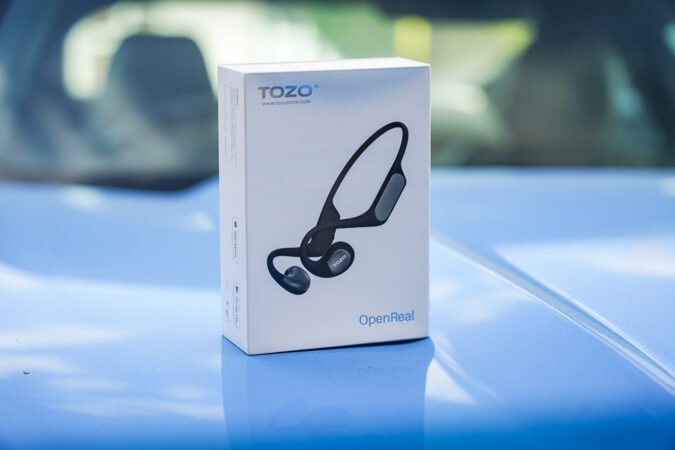 Exemplary Sound Quality
TOZO's utilization of air conduction technology ensures a high-end audio experience. The OpenReal headphones employ directional sound technology, ensuring that your music is channelled directly into your ears, reducing sound leakage and enhancing your listening pleasure. The massive 16.2mm dynamic drivers play their part in delivering impeccable clarity, offering an immersive audio experience.
TOZO's Signature Touch
Incorporating their OrigX acoustic technology, TOZO has optimised voices to bring forth a genuine, rich sound experience. Be it an upbeat track during your workout or a mellow song for relaxation, every beat and rhythm is amplified, making the OpenReal a true motivator for those fitness goals.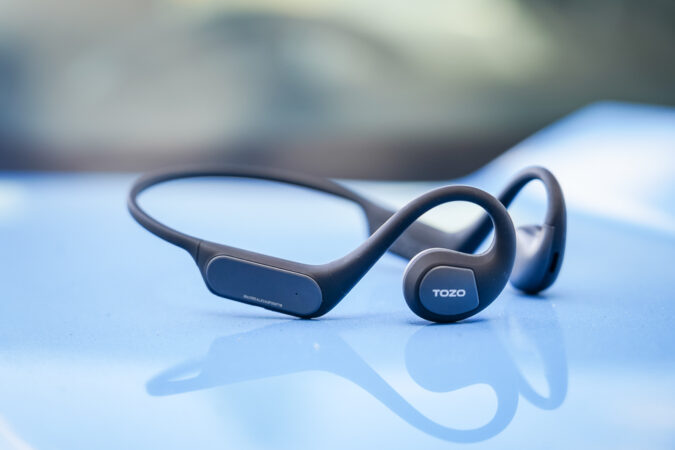 Stay Connected with Clarity
Taking calls becomes a seamless experience with the OpenReal's dual-mic ENC technology. Even amidst the bustle of the outdoors or the ambient noise of a busy location, background disturbances are a thing of the past. Adding to the intuitive design, the touch controls can be tailored to your preference via the TOZO app.
Built for Endurance
Never fret about battery life again. A single charge promises up to 14 hours of playback, minimising interruptions and ensuring that your music keeps playing. For those who are constantly on the move, or perhaps a bit prone to accidents, the OpenReal's IPX7 water resistance rating offers peace of mind. Be it a workout session or getting caught in a sudden downpour, these headphones are designed to endure.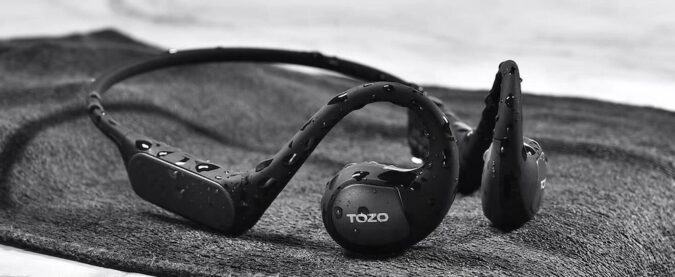 Affordability and Accessibility
For the price point of  £41 for those in the UK, the OpenReal offers outstanding value for money. They are readily available for purchase on the TOZO store, ensuring authenticity and quality.
Conclusion
TOZO, since its inception in 2015, has been dedicated to delivering top-notch tech products. With over 20 million users under its belt, it's evident that their commitment to quality and innovation remains unwavering. The OpenReal Air Conduction Headphones are a testament to this dedication, combining superior technology with user-friendly features. Whether you're a tech enthusiast or just looking for a reliable pair of headphones, the OpenReal is an investment worth making. Highly recommended.