With Apple having just lifted the veil over their hotly anticipated AirTags, it does seem like the market for trackables has been heating up lately. Although we've had tracking devices for a little while now, the automotive market has been notably absent. Trackers are usually buried deep into the car by the manufacturer, and it's by no means a cheap and accessible option. That is, until a package arrived on our doorstep from TrackingFox, featuring their new OBDII GPS tracker.
TrackingFox is a new entrant in the automotive tracking business, but one that offers up a sleek and sexy package that is incredibly informative, reliable, and easy to use. Besides, who doesn't keep their precious automobile safe? It can work seamlessly with any car that has OBD functionality, which practically amounts to anything built since 1996. Once you've slotted the tracking device itself into an OBD port, just pair it up with the TrackingFox app and you're good to go.
How Much Does It Cost And What's In The Box?
The standard price of a full TrackingFox kit is €99, or a bit over £89 or $120. However, there's a 50% off promotion at the time of writing which brings down the price of the TrackingFox to just €49.50. There is a small monthly subscription attached to using the tracking service after the first month is used.
On their website, you can see that a single TrackingFox with a full 12-month subscription and free shipping will cost you €49.50 (normaly €99). You get the first 1 month of use completely free of any subscription charges, then you will need to order either monthly, half-year or yearly payments subscription. There's also 2-year warranty for the device itself. Speaking off, the box mostly consists of the GPS tracker and some other bits of paperwork.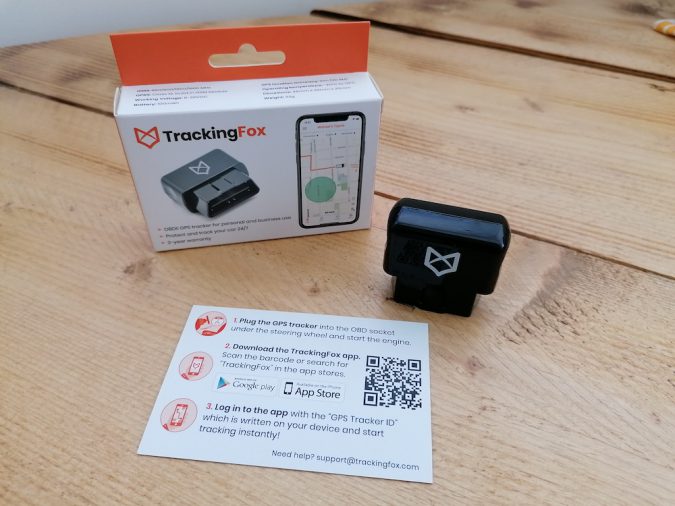 How Can You Set Up The TrackingFox OBDII GPS Tracker?
TrackingFox proudly claims that you can be up and running in under a minute. Indeed, we've found that to be quite true; a refreshing change in the realm of tracking products. All you need to do is find the OBD port in your car, and plug in the TrackingFox. After that, download the free companion app to your phone, made available for both Android and iOS. An easy way to do this is by scanning the QR code included on a card in the box.
Once you've registered for an account, you'll need to type in the GPS Tracker ID that's printed n the side of your TrackingFox tracking device. When that's all done, you can start tracing and monitoring your car in real-time. It's as simple as plug-and-play. There's no need to charge the tracker as well, as it trickles in power from the car. No batteries need worrying, nor did we run into any problems with the connection or syncing data to the app.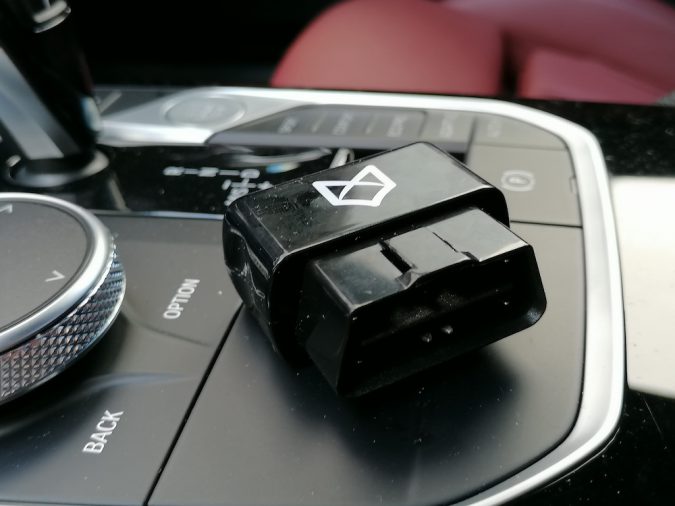 What Can I Do With The TrackingFox?
The TrackingFox is a great antitheft tool. For personal use, you can rest assured that in the event your car is stolen, you can track it down in a pinch. With the location of the car being updated every 30 seconds, you have a very precise way of knowing where it is, and where it's going. On the plus side, the TrackingFox itself – unlike some competing products – is extremely sleek and stealthy.
This subtlety makes it hard for the thieves to know there's a GPS tracker there in the first place, as it appears hidden from view most of the time. But the key selling point of TrackingFox isn't just the GPS tracking device. The app and the services it provides to you are the true icing on the cake. Well designed and laid out, there are a few things you can do besides tracing your car's whereabouts. TrackingFox can give you tailored alerts for specified events.
One example is how the TrackingFox can let you know if the engine starts. It can alert you of suspicious movement with your car, like if it's getting towed or pushed without you knowing. The app could even alert you if the OBD tracker itself is being disconnected. The built-in battery still keeps the device running, mind. Alternatively, you could set "lock zones", such as your driveway or a parking garage, and let the app alert you if your car has moved outside of this area.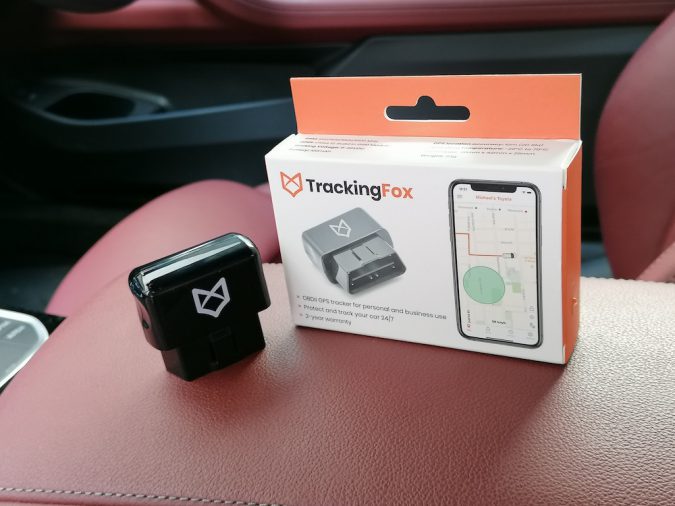 Conclusion – An Excellent Gadget To Add To Your Car
TrackingFox works well beyond its antitheft roots, too. You can use the tracking abilities as a trip logger, like monitoring the distance traveled or your average speed. Or, check and see how many times you've exceeded the speed limit. Either way, the TrackingFox is a great addition to that peace of mind factor. It works well, regardless if you're buying this for your car, or if you're a business owner wanting to keep track of a whole fleet of cars. For the price, its ease of use and breadth of ability is hard to beat.