All-Road Driving and Motorway Luxury: Presenting the Volvo V90 Cross Country
The next in line of Volvo's 90 series has just been unveiled in Sweden, the V90 Cross Country joins the V90 and S90 models to complete the line-up. The V90 CC is designed to be all things to all people; a luxury estate car with go-anywhere capability. Håkan Samuelsson, President & CEO of Volvo Cars said: "The V90 Cross Country takes the elegance of the V90 and transforms it into an all-road car that delivers safety, comfort and performance in a capable and adventurous package," Whilst continuing a line of off-road estate cars that Volvo has made for over 20 years, the V90 CC also attempts to provide a modern high-tech experience that Volvo drivers have come to expect from the newer models such as the XC90 and the S90.
So Much More Than a Box on Wheels
Volvos have always been known for their safety and Volvo promise that this new car will continue the innovation and values that Volvo cars have come to represent. Dr Peter Mertens, Senior Vice President of Research and Development said, "Our cars are well known for their safety, strength and durability. With All-Wheel Drive, increased ride height, and a chassis optimised for comfort and control in all weather and road conditions, the new V90 Cross Country takes our versatile V90 estate and adds the heart of an explorer." Now, whilst it's unlikely you'll be exploring the Arctic or trekking through the Amazon in your V90 CC, the car has been taken to the extremes during its testing, with the car tested to -40 degrees C inside the Arctic circle in northern Sweden and then taken to the blazing temperatures of the Arizona desert.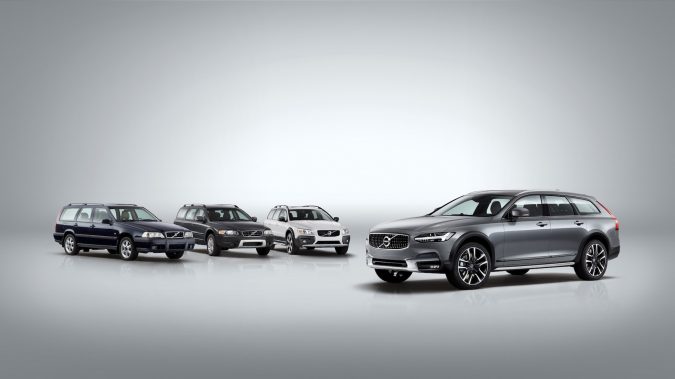 Tradition and Modernity in one Complete Package
The V90 CC is designed to maintain the modern stylish image of both the S90 and the XC90. Volvo say "[the V90 CC] will continue the genuine tradition of the Volvo Cross Country with a new recipe: The blend of powerful off-road capability in a most elegant, sophisticated, tailored wagon suit." Although the V90 CC may not be as capable as its bigger brother the XC90 when the going gets rough, the V90 CC is designed to be a common ground between the capability of the XC90 and the on-road comfort and luxury of the S90 Saloon. Production of the V90 Cross Country is set to begin in the Autumn at Volvo's Torslanda plant in Sweden.