Luxury German car manufacturer, Wiesmann, has just unveiled three unique Limited Edition Design Concepts for its all-new electric sports car, 'Project Thunderball'. Designed in partnership with global design studio studiokurbos, these concepts showcase the limitless bespoke possibilities for the car, inspiring clients on their own co-creation journey.
Timeless Design and Expert Craftsmanship
The Project Thunderball features a classic two-seat, rear-wheel-drive layout combined with a state-of-the-art electric powertrain, which unites the latest technology and innovation with the iconic design elements of the brand's heritage.
With incomparable details and a sumptuous cabin, this new electric car showcases the finest materials, all handcrafted and handmade in-house, from the tactile leathers to the immaculately finished carbon fibre, wood veneers, and premium metal finishes.
Three Unique Design Concepts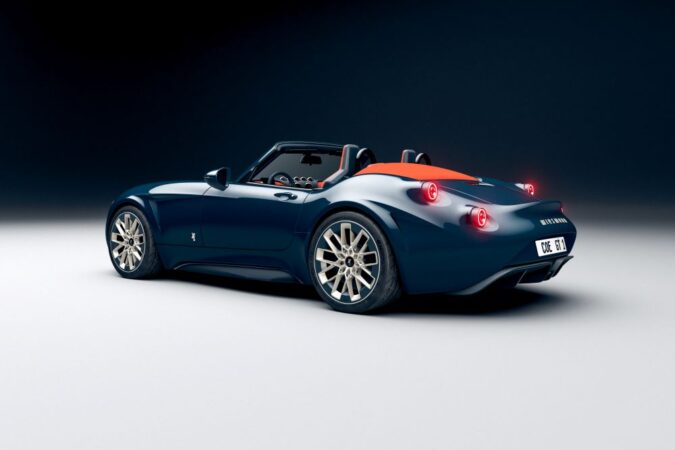 The Limited Edition Design Concepts presented alongside Project Thunderball truly encapsulate the brand's new direction, featuring the very essence of convertible motoring, the Roaring Twenties Gatsby era, and a stealth shadow across the sky. The designs showcase the many individual and versatile ways in which Project Thunderball can be tailored to every client's individual taste and preference.
The first design is inspired by the warm sun, the wind in your hair, and the sight of the sparkling waters of the Cote d'Azur. This bespoke ocean blue metallic paint exterior and vibrant orange leather interior, with soft-touch cream canvas accents and high gloss teak accents, create the perfect Saint Tropez beach setting.
The second design draws inspiration from the Roaring Twenties Gatsby era and its optimism for the future, with an exterior, finished in bold golden hues that contrast with a deep burgundy leather interior, adding hints of matte soft-touch velvet details.
The third design is inspired by the dark night and the heroes of the darkness, showcasing an exquisite matt black exterior with black gloss details and an interior featuring matt black leather contrasted with anodized detailing and gloss carbon fibre surrounds.
A Personalised Ownership Experience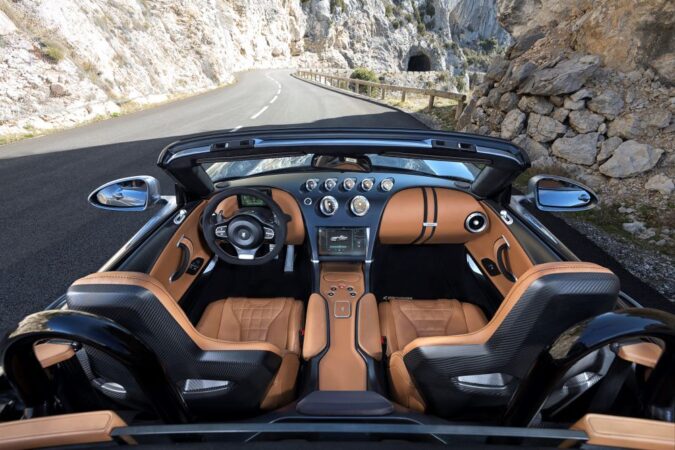 Wiesmann truly stands apart from its competitors by offering a unique approach to its engaged client base. Clients are welcomed into the brand's family, positioned at the heart of a highly exclusive and exceedingly rare ownership experience.
Each client's journey is tailored to ensure that their request and requirement meet the most exacting of standards. Clients are even invited to witness their car being artfully created in front of their eyes, through every stage of the design and making process, at Wiesmann's factory.
Due to the exceptional demand worldwide, the entire first year of production of Project Thunderball is already sold out, with deliveries scheduled to commence in 2024. With pricing starting from 300,000 euros, enthusiasts who wish to register their interest in the following production run are invited to join the new waiting list at their website.
Wiesmann's Owner and CEO, Roheen Berry, said: "Project Thunderball celebrates Wiesmann's rich past and uncompromising craftsmanship, incorporating the most iconic design elements from the MF3, MF4, and MF5, to celebrate our rich heritage, while looking to the future by featuring the latest technology and innovation. This is just the beginning for us, and already the response has been exceptional – we cannot wait for what is yet to come."