Forget electric cars for a second. Here comes the world's first electric road project.
We all know how popular electric cars are becoming. Every major manufacturer is jumping on the electric bandwagon and naturally you only have to look at Tesla's climbing success to know it's going somewhere big. But moving aside from the headline news in electric cars, Scania are about to make a world first.
Normal, Everyday Activity
Scania have created an electrically powered truck that is intended to be used under normal traffic conditions and as we speak, final preparations are underway for the start of an extensive test period. The test site they are using is part of the E16 motorway outside Gavle in central Sweden. The testing itself will last for two years and during that time this silent electric truck will be doing normal, everyday to-ing and fro-ing with daily tasks for the logistics company Ernsts Express. The lengthy testing time is for Scania and Siemens to prove that the technology is reliable, with potential for all driving conditions and seasons.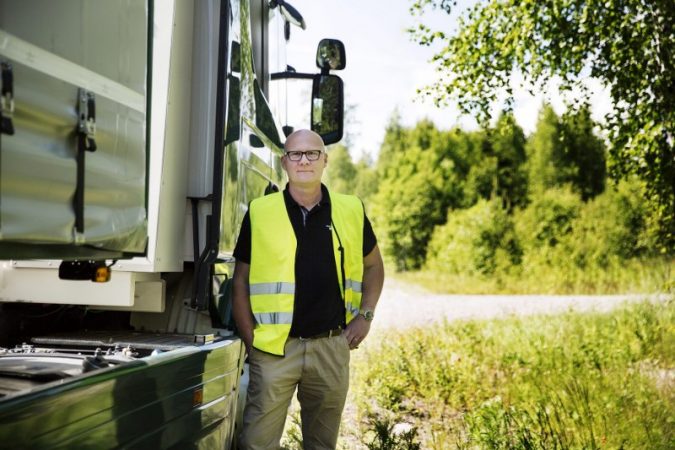 For us at Ernsts Express this is a fantastic project to be part of, to drive a truck without any emissions of greenhouse gases. So far the technology works really well. It's amazing to glide along in this truck in complete silence. – Roger Blom, CEO for Ernsts Express.
How Does it Work?
It's all due to Scania and Siemens teaming up together to create this world first. They have given the electric truck a pantograph power collector that can connect and disconnect to overhead power lines while still in motion, no stopping off for charging needed. The truck moves into the charging lane when necessary and when moving out again the pantograph is disconnected and the vehicle uses either its biodiesel engine or the battery-charged electric motor. It all sounds very straightforward.
That's Great for Sweden But…
This could mean interesting things for the transportation industry anywhere and everywhere. Why? Because this technology can be applied to existing roads according to Siemens. The potential that this electric road progression  could hold for everyone is substantial. Let's hope the two year testing goes as planned.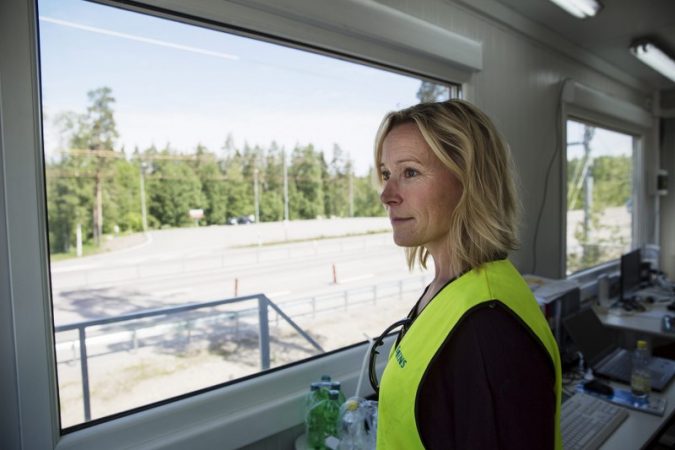 Our proven technology from railways, together with Scania's innovative solutions for the transport sector, means that we together can find new exciting solutions such as this electric road and our own eHighway concept. – Pia Nilsson, Project Manager at Siemens Sweden.
Check out the video below to see more about Scania's project.
Source: Scania Press